7 Ecommerce Trends You Should Know in 2019
By Eric Lian · 16th July, 2019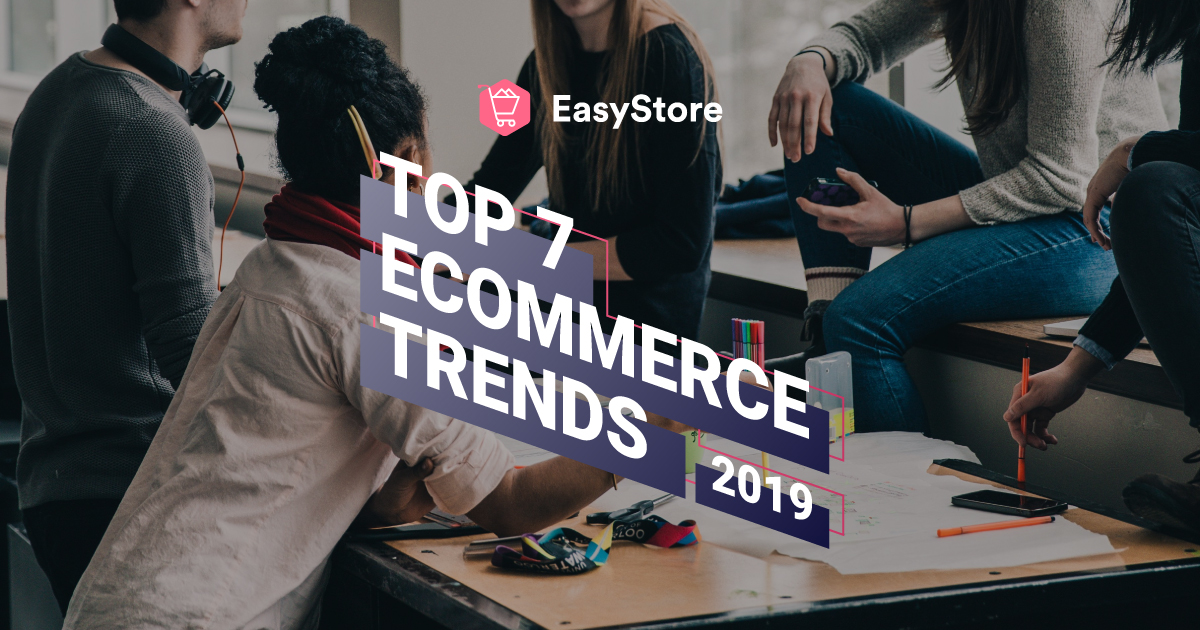 The Ecommerce climate is ever-changing. From the first purchase of a book from Amazon to the current the flow of purchasing process in Ecommerce platforms. The pace is so fast that each and every year, buyers change their ways to get what they want online.
According to The Hosting Institute, we will see an increase of 17.3% in the worldwide sales of Ecommere by 2021, and it doesn't show any signs of slowing down in the future.
The question is, do you want to grab a piece of this massive pie?
If you want to grab this piece, you will have to keep your brand up-to-date. In order to do that, you need to make sure you are well aware of the emerging trends that will affect the whole Ecommerce industry.
Are you ready?
1. The Continuous Rise of Mobile Commerce
The innovation of mobile technology will keep increasing, the same will go to mobile purchasing. The rise of mobile commerce is not something that is uncommon, it has always been on the rising. In fact, M-commerce sales will amount to over 50% of the total Ecommerce sales by 2021. It's too big of a figure to be ignored.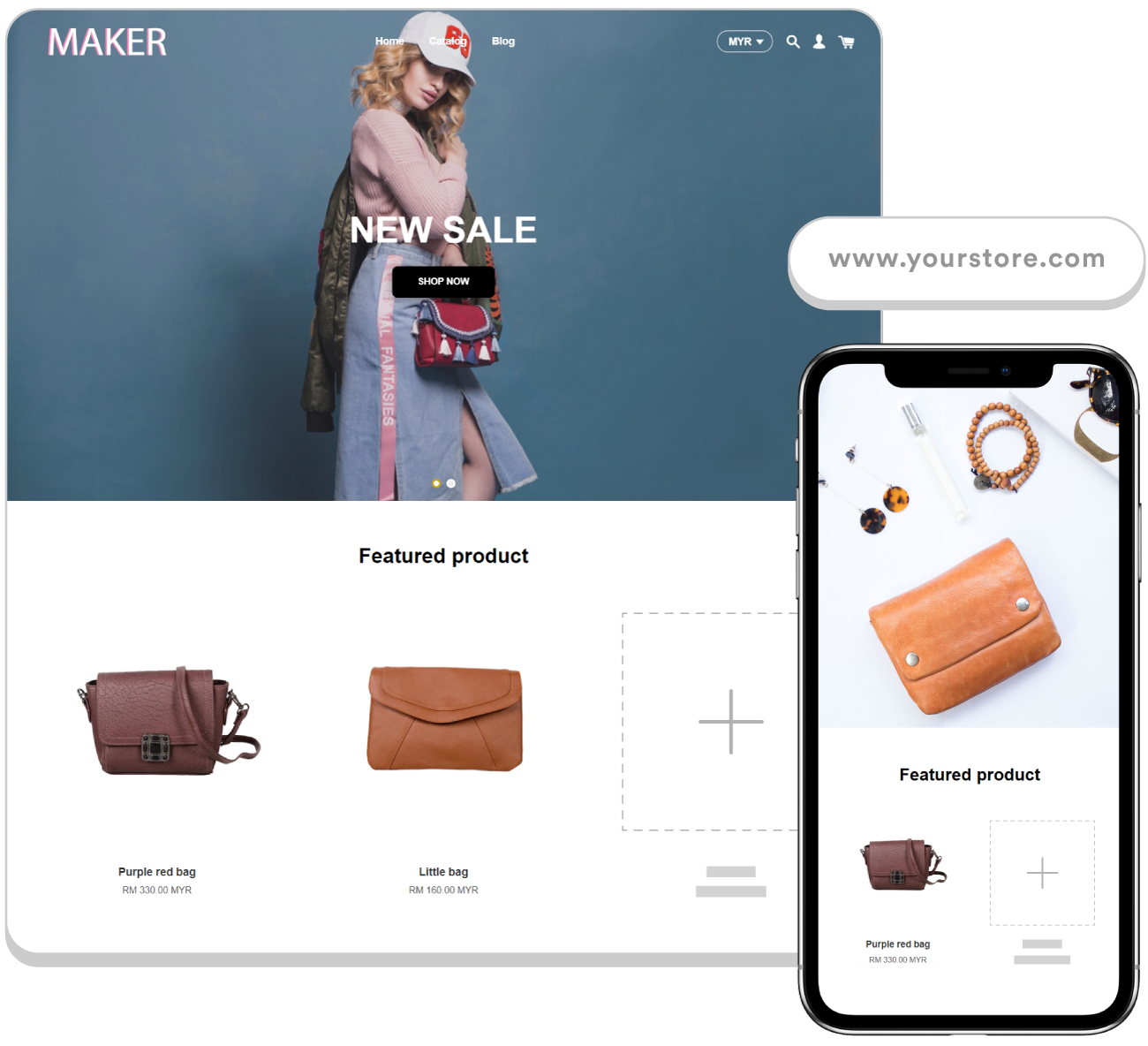 Therefore, without properly tailoring your brand site to be more mobile responsive, it will be a very big opportunity cost for you.
Besides, the increased mobile commerce also bring forth the fluidness of automated payment solutions to buyers. I'm sure we are all buyers to other products, and I believe we all dislike the hassle of filling up information to make payments. Therefore, to streamline the whole customer's purchasing process, different web payment methods have been implemented. It allows your business to accept payments more efficiently and create a better experience for your online buyers as well.
2. The Shift to Voice Search
Searching through products online has become more focus on convenience rather than accuracy. However, there is still not much significant change in voice search yet. But we are expecting to see an increase of voice search in the very near future.
So what makes voice search so imperative to Ecommerce?
As convenience kicks in, voice search not only benefits the buyers when they search for products online, it also provides insights into how buyers search your products online. However, voice search is different from normal type searches as the searches are longer than type search. In order to find the correct products they want, buyers will describe the products instead of naming them directly.
Therefore, it is important to provide informative product descriptions in your Ecommerce website in order to facilitate the emerging voice search.
3. Increase of Demand on Interaction
The common speculation about Ecommerce is that it breaks the traditional form of interactions between buyers and sellers. And due to this reason, the desire for more interaction online has become demanding.
This is where chatbox comes in. Your customers need a place where they can reach you when they have queries or issue when navigating your website. By providing a channel for them to reach you, you will have the potential 51% increase in sale.
It all seems possible when you have a team working shifts to answer questions for you, but if you are a small company or running your business alone, it is very difficult to answer all incoming inquiries. Therefore, most of the chatbox service providers have incorporated AI into the systems. It might sound intimidating when I use the word AI - to put into simpler terms, it means to have a robot to answers the questions for you.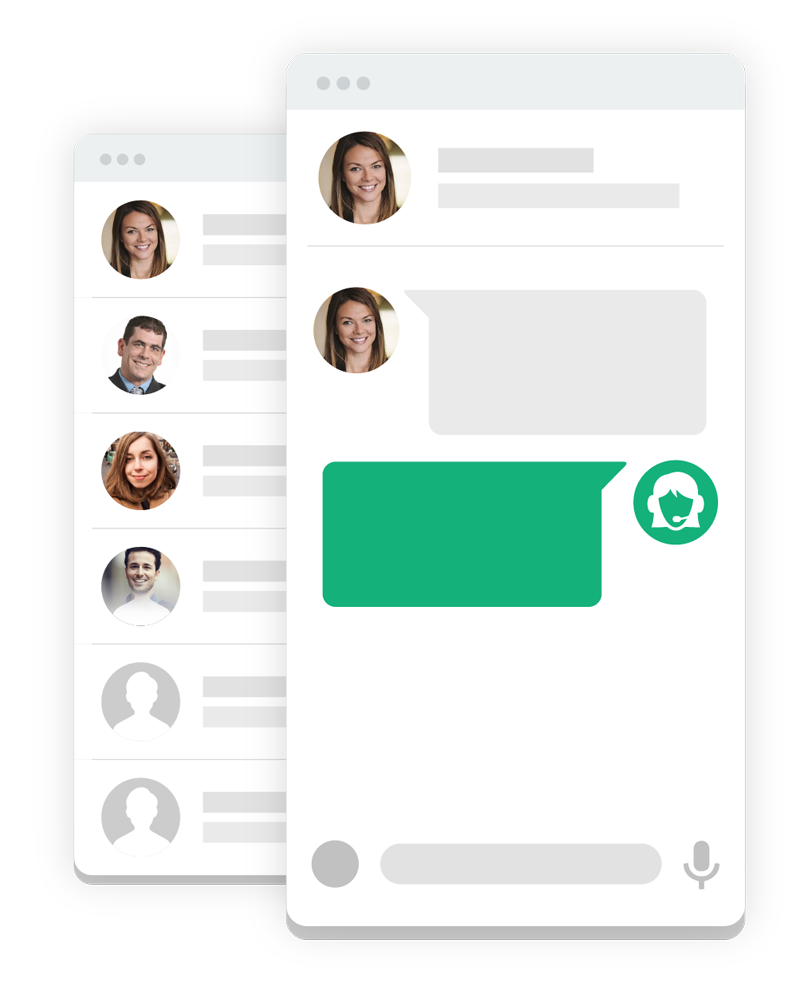 The purpose of the bot is to understand what your customers are asking most of the time and provide relevant answers for them, or, at least, keeping your buyers accompanied while you are away.
4. The Importance of Video
We know that content is king, and it is undeniable that the way people consume content has changed these few years. Look at how brands have been doing live videos on social media platforms like FB Live, IGTV, and Youtube, to pitch their products to the audiences.
Before all of these, people would spend time to read paragraph by paragraph of what a company sells. Then, they desire more valuable information through visual contents, and images usually get the job done. As the market progresses, people demand more interactive contents than just visuals, and hence - Videos.
What makes video content so formidable is that it does not only relay messages, it also elicits emotion reaction from the audiences. Being able to manipulate emotion is a very strong trait for a brand to have as it forms a relationship with their audiences.
Now, we've established that consumers will continue to watch more videos content, but do you really know what kind of videos you can focus on to create more engagement? Don't worry, below are some useful suggestions on what you can do for video content.
- Demo of products
- 360 degree of how the product really looks like
- effective for products that require steps to use
- popular for social media
- tell your customers what your products can do
- tell stories of your brand/products
- behind the scenes
- show how your product is made
- interview your customers
- build trust
- build brand quality
5. Personalization
As mentioned above, compared with traditional retail, Ecommerce lacks in face-to-face interactions. And I am sure we all can come to an agreement that we crave personalization, we want that attention given by others even when we don't ask for it.
Personalization is considered a need for buyers when they shop. However, the emergence of Ecommerce has widened the gap in providing personalization to customers. And that is why sellers have been trying to imitate the experience from the physical retail store to their Ecommerce website to fulfill the need for in-store experience online.
In order to do that, collecting customers' data is important. By understanding more about your customers, you will be able to create more personalized products, services, or marketing activities to your customers.
Of course, there are many ways where you can personalize your customer's shopping experience, one of them is sending out emails to your customers. By sending targeted emails to your customers, the subject line is the key, you wouldn't want your email to go to spam, would you?
Eventually, you will greatly improve on enhancing your customers' shopping experience on your Ecommerce website.
6. Omni-channel selling
Instead of asking your customers to come to you, isn't it easier for you to present your products right in front of your customers? Even if the increase of Ecommerce is killing traditional retail businesses, that doesn't mean you can't combine both together.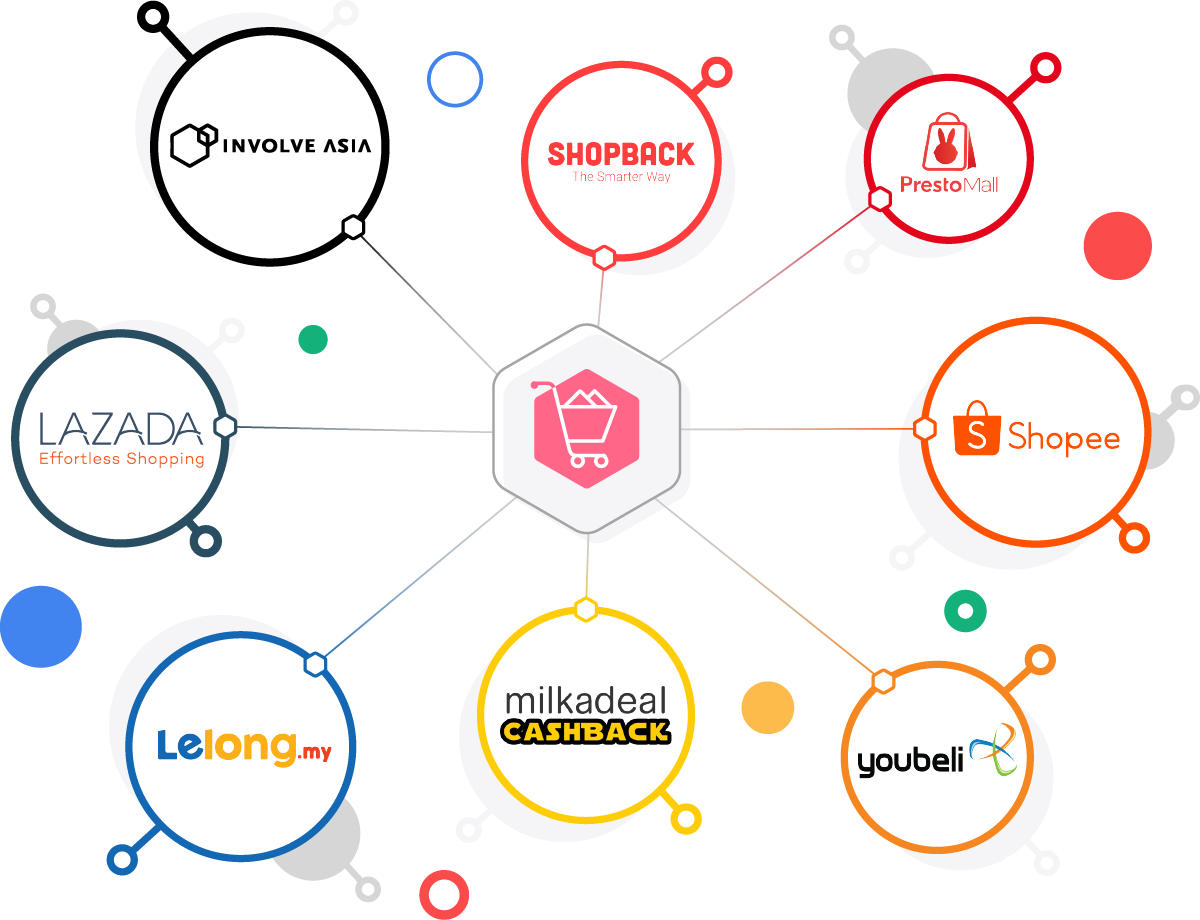 There are still buyers who like to shop online, but pick up their products from a physical retail store, so they don't have to wait. And there are some that prefer to buy cheaper than retail prices in online marketplaces. And some, they just buy because they unknowingly browse through your products in social media.
Evidently, the dynamic preferences of different buyers should be what encourages multi-channel selling.
A hybrid, or multi-channel selling allows you to expand your reach to a different group of buyers in the market. Increasing tenfold of your sales is not impossible anymore. Besides, one of the major benefits of the internet is to allow you to access and explore more areas (of different businesses). For instances, online Marketplaces, social media, brick-and-mortar, etc, these are just a few of the different ways to start your own multi-channel selling.
Yes, it may sound like a truckload of things to manage if you started multi-channels, that is why Ecommerce platform like EasyStore helps to combine each and every channel together so that you can manage them all at ONE place. You can even link your Ecommerce website to your Facebook, reaching more audiences while they are scrolling through their feeds.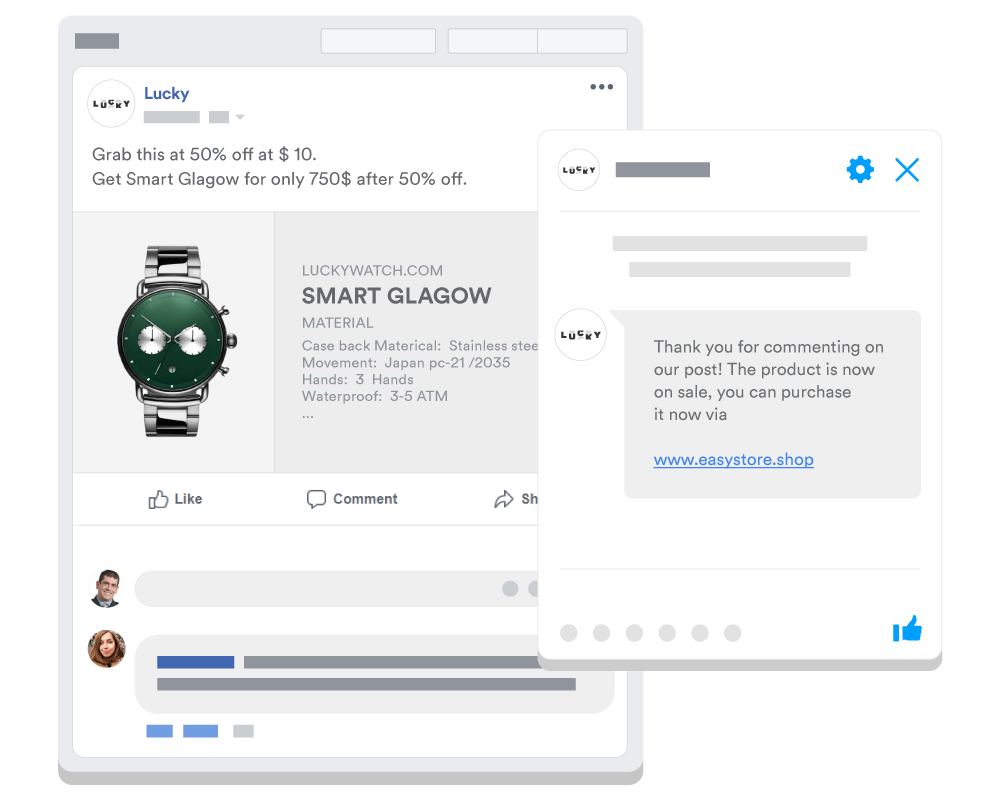 So why limit yourselves to only selling in one channel?
7. Environmental Impact
With more and more climate change and extinction of animal species. As there are increase movements promoting environmentally friendly products around the globe, Millenials will be the leading group of consumers that are attracted to this kind of practices.
We all know that Millenials are dominating the Ecommerce market, for this, brands should take this into consideration as this the trend of promoting "Go Green" products will be the way to do business in the future.
Brands can take packaging or products materials into consideration when supplying or producing to end consumers. For instance, The Bamboo Company is one of the leading brands in Asia that are part of the eco-friendly movement. They offers better alternatives to everyday products by using bamboo as a sustainable material.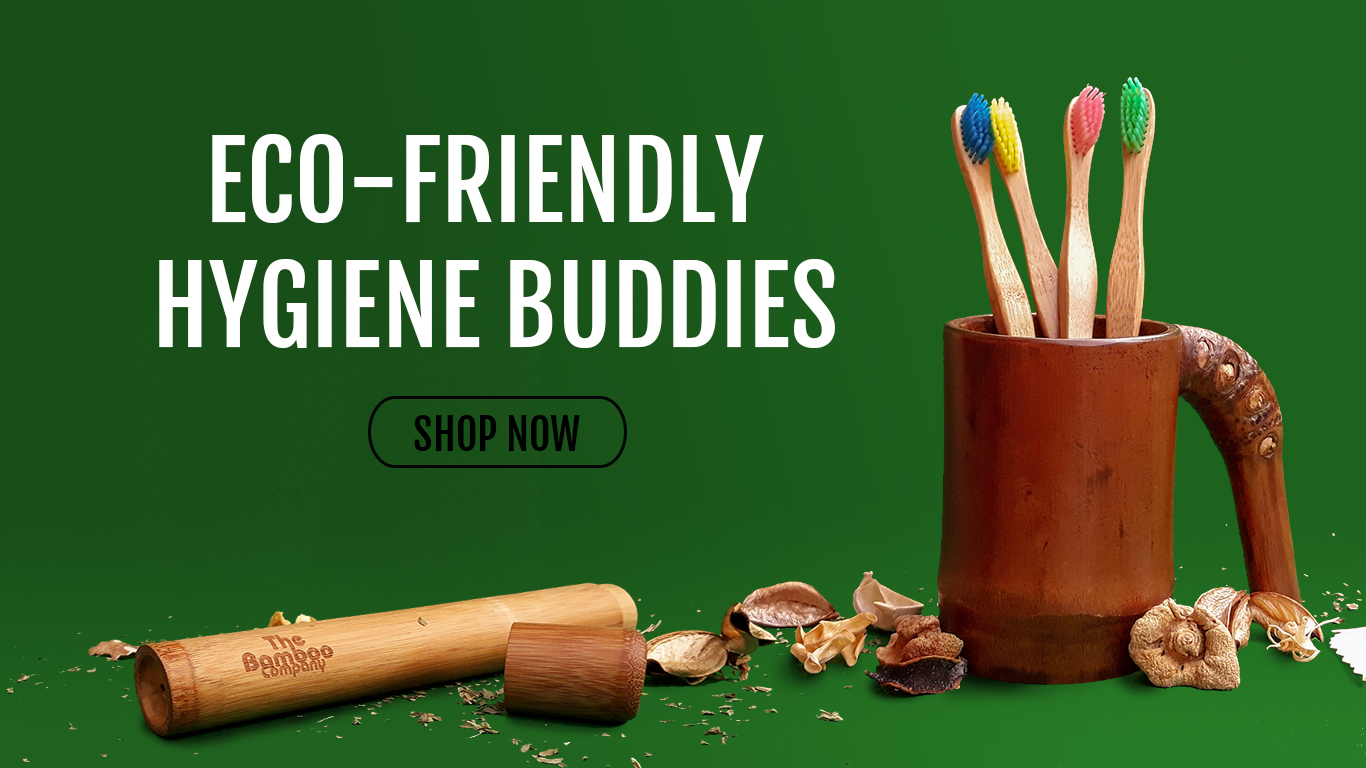 But why should brands go the extra mile to promote environmentally friendly products? The answer is simple - by doing good, it creates a positive image for your brand by just selling your products. In turns, you build trust and brand equity, and sales follow eventually.
Conclusion
To wrap it up, getting insights into these trends will eventually help you in getting ahead of your competition.
That's one, and of course, getting your brand up-to-date will always be beneficial in the long-run of your business.
{% sign_up_form_2 %}
Start selling with EasyStore
Sell and manage your business all in one place