5 Popular Types of Broadcast Messaging That Boost Your Sales
By Rachel Liu · 18th December, 2022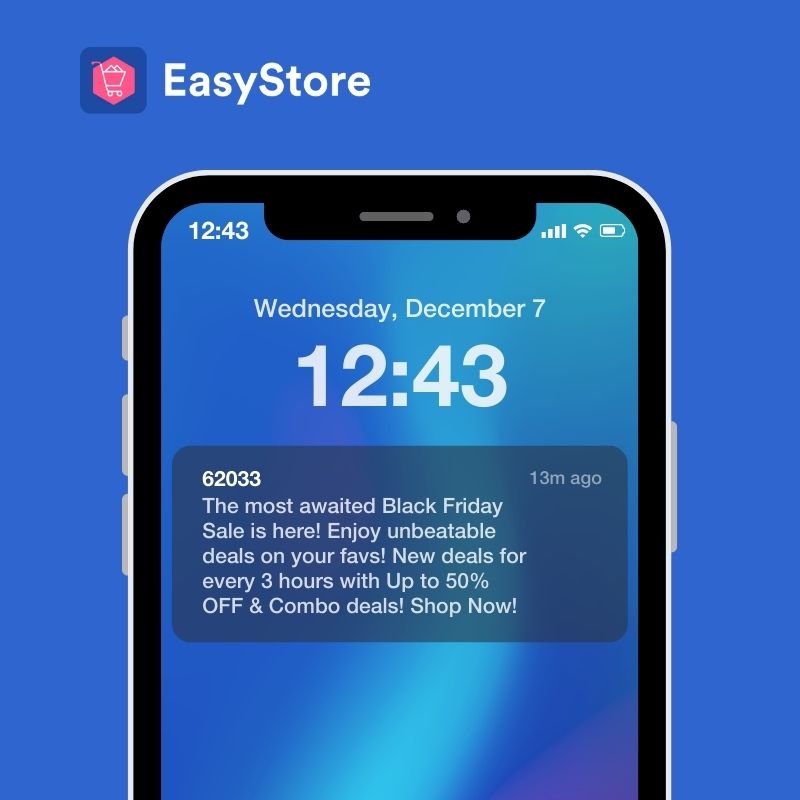 SMS and email broadcasting from Broadcast Center is a powerful engagement tool that allows businesses to send short text messages to their customers promptly. It provides an opportunity for more ROI by increasing brand awareness, customer engagement and more sales.
In this article, we will be sharing some popular use cases from different industries and businesses.
When it comes to broadcast messaging for your ecommerce store, how can you be sure you're getting it right? Do you struggle for ideas on what you should do and when? We've put together a list of 5 popular types of broadcast messaging to help steer you in the right direction.
#1 - Promotional message
There is a reason why promotion like Flash Sales, Year End Sales, Black Friday, 11.11, Christmas Sales, New Year Sales, Ramadhan Sales and other holiday sales are so successful. Customers always like to spend more around the holidays, making it the perfect opportunity for you to get your brand out there and sell more products.
You don't have to go too crazy on your offers, but enticing customers with slight discounts will always work in your favor. It's also the perfect time to get creative with your promotion and use the theme of the holiday to sell your products.Tips:
You don't need to offer huge discounts
Get creative with your promotions
You will sell more during the holidays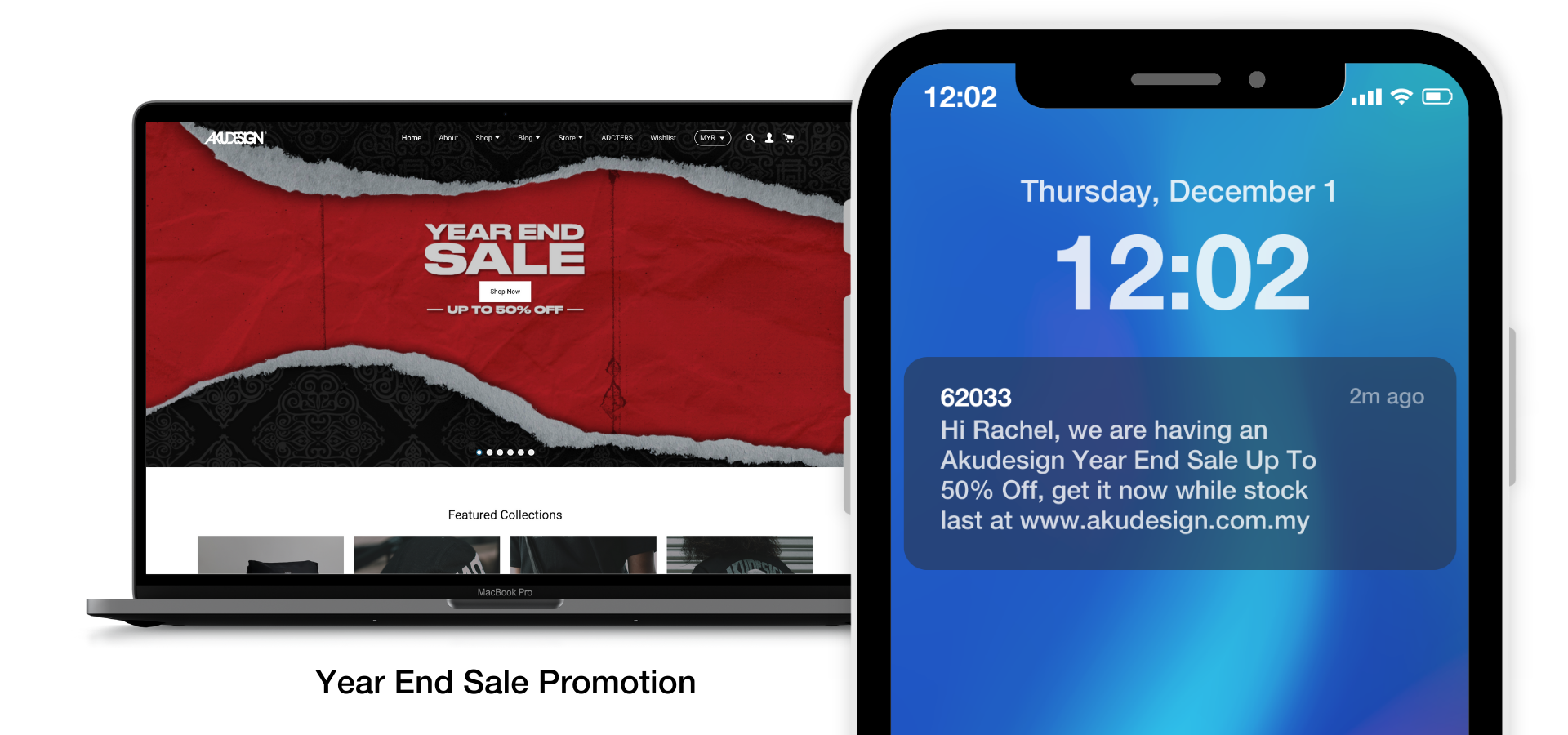 Caption: Akudesign Year End Sale up to 50% Off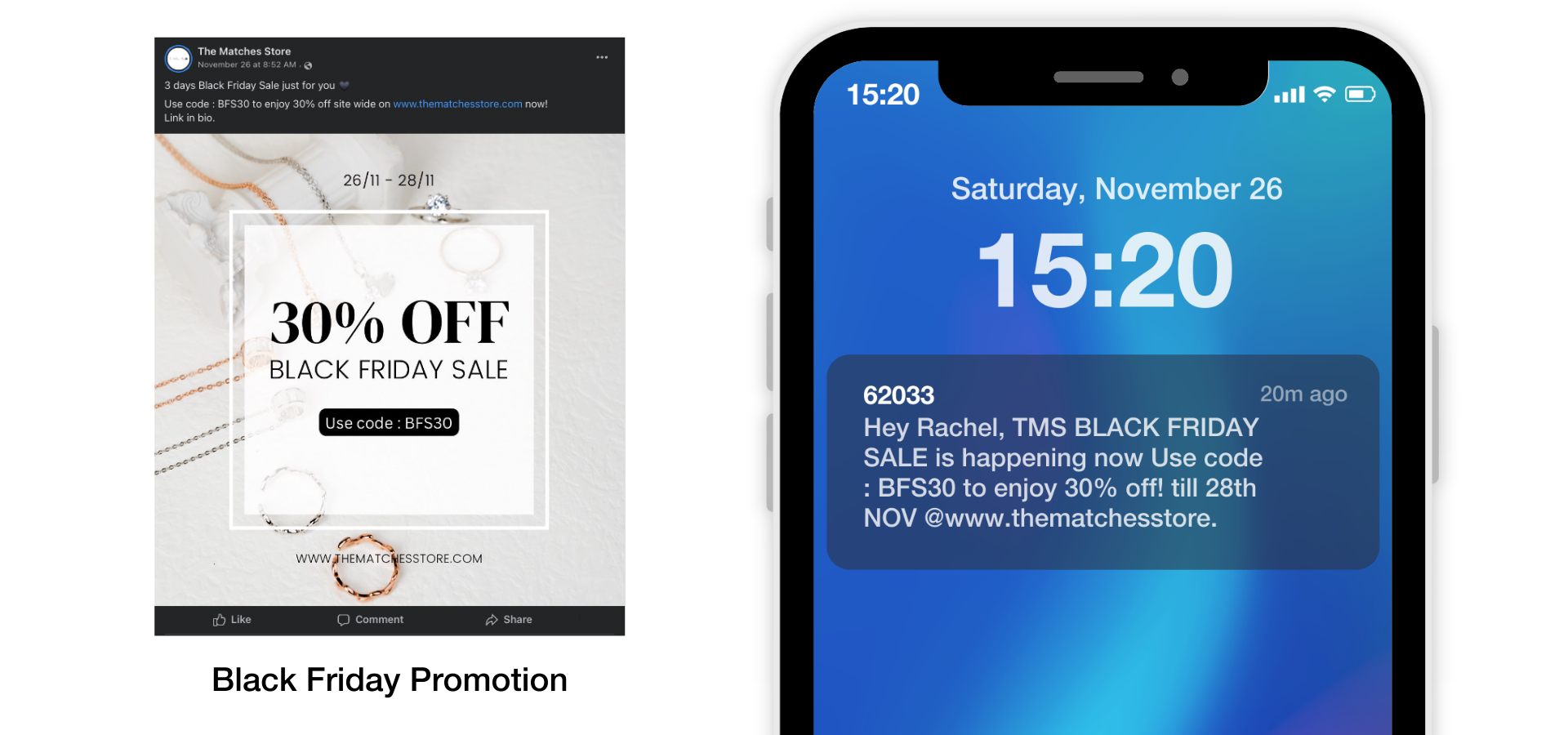 Caption: Limited time Black Friday Sales from The Matches Store
#2 - Pre-order notice
Pre-orders aren't more than regular orders with delayed shipping. However, the real difference relies on how you sell these products and how you set up your campaign in a way that works for your customers and your business.
Pre-orders are excellent for ecommerce businesses as a way to attract more leads, engage your current customers, validate ideas, and many other benefits.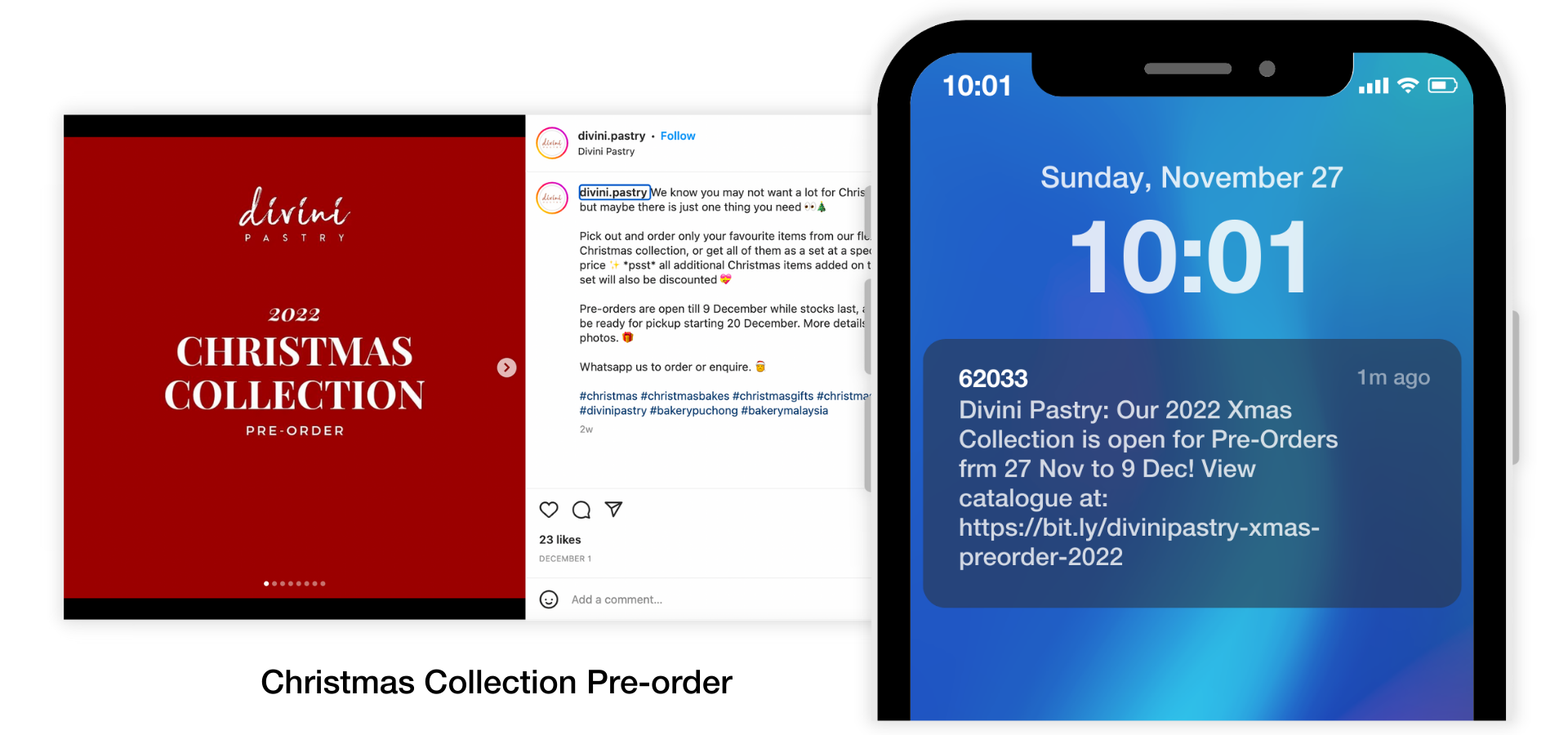 Caption: Divini Pastry has announced the start of the Christmas Collection pre-order.
#3 - Reminder
When it comes to sending a reminder text message, there are only two best practices to keep in mind, keep the message short and be precise.
Tips:
Identifying the main point you want to put across
Recognizing the parts of your message that can be better served by linking to a web page
Using common text message abbreviations to get your message across and reduce reader load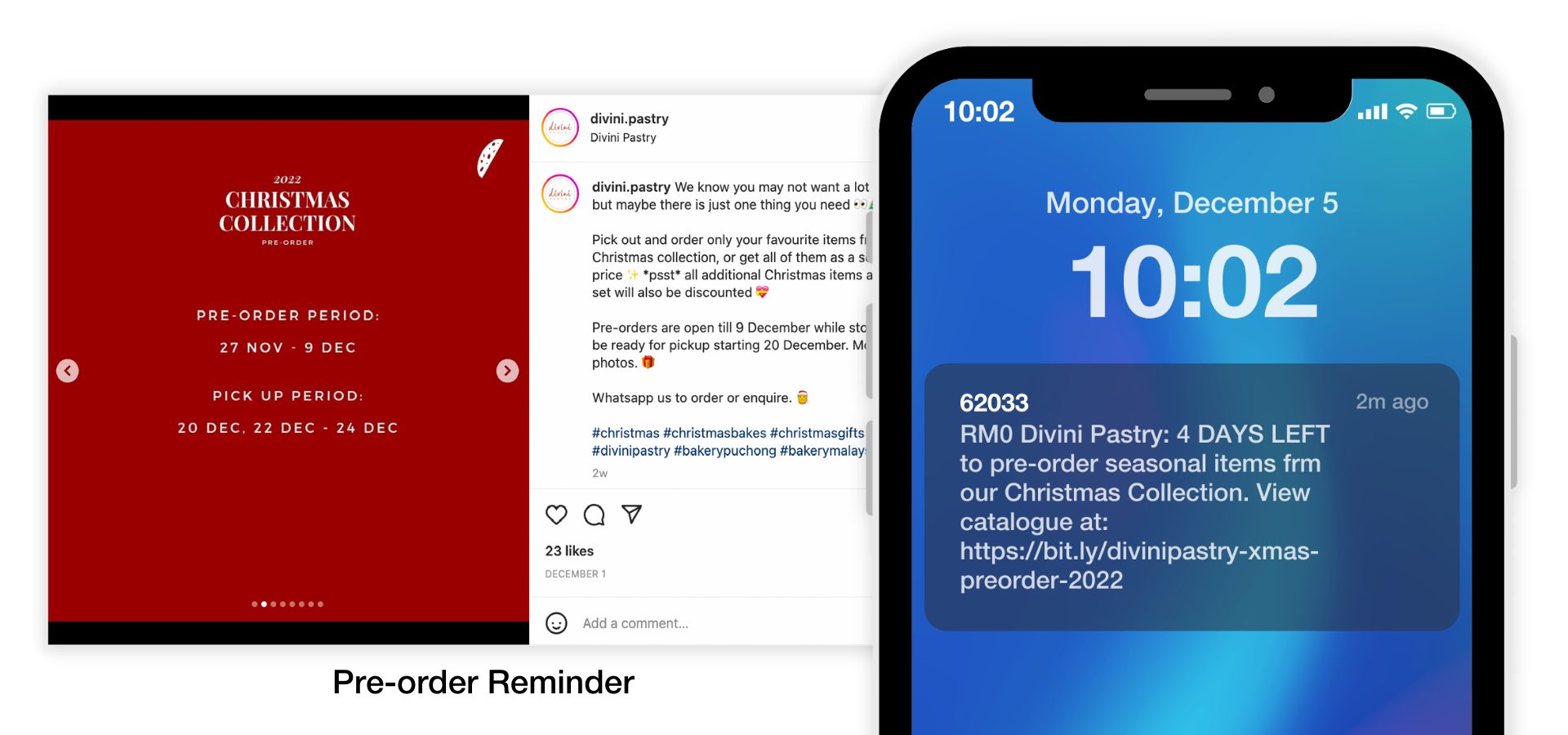 Caption: Divini Pastry has sent out a reminder that there are only four days left to pre-order their Christmas collection.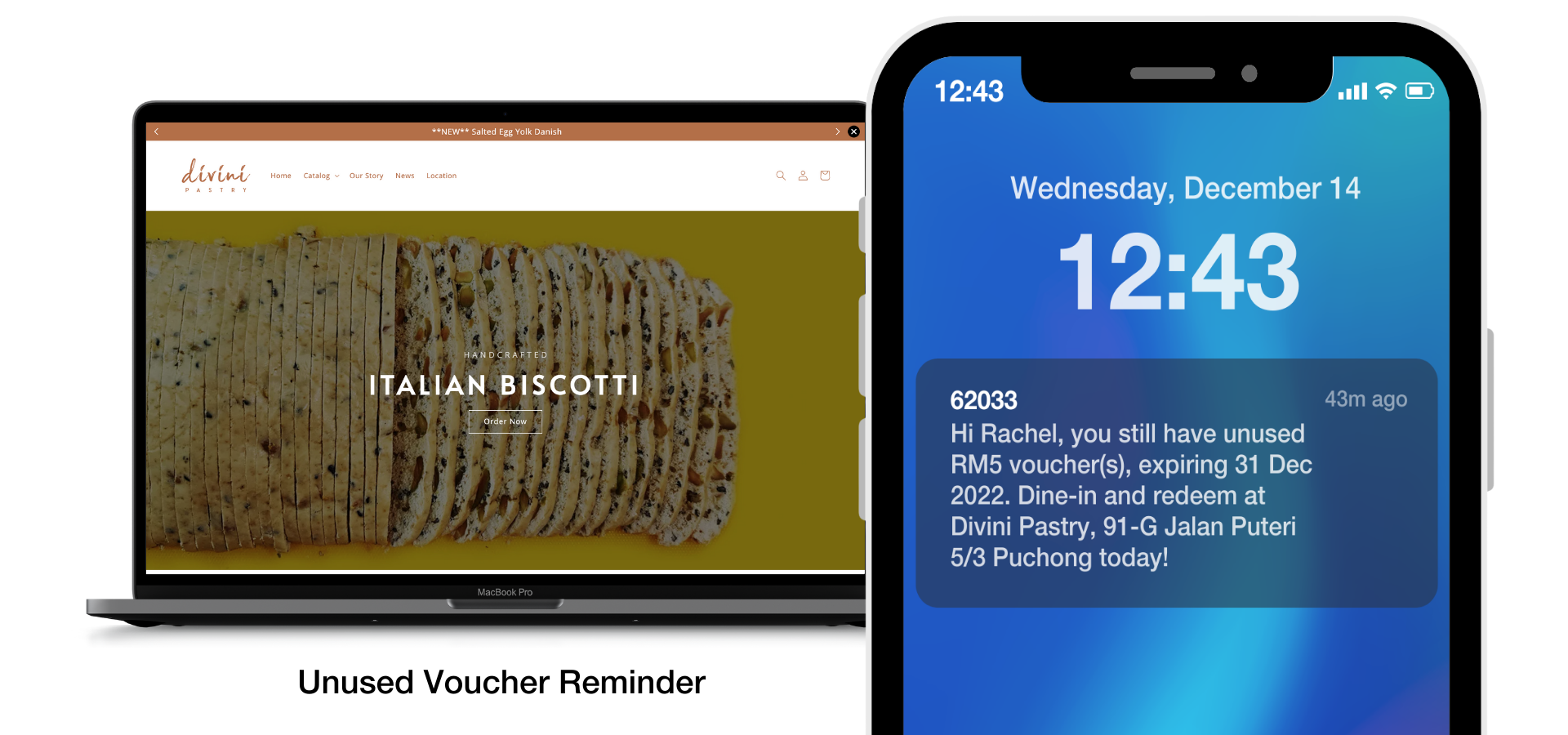 Caption: A reminder message from Divini Pastry to their customers about an unused RM5 voucher that is expiring soon.
#4 - Running a Contest
The great thing about running a contest is that you only have to give away one thing, but you gain so much – making it a popular type of promotion!
It will not only help raise your profile, but every person that enters, will then become an email contact that you can try and convert into a sale. If they're entering your competition, chances are they are interested in your products, so running a competition is a great idea, particularly for start-ups.
Tips:
Great way to gain email sign ups
Helps you raise your profile
It will create a buzz on social media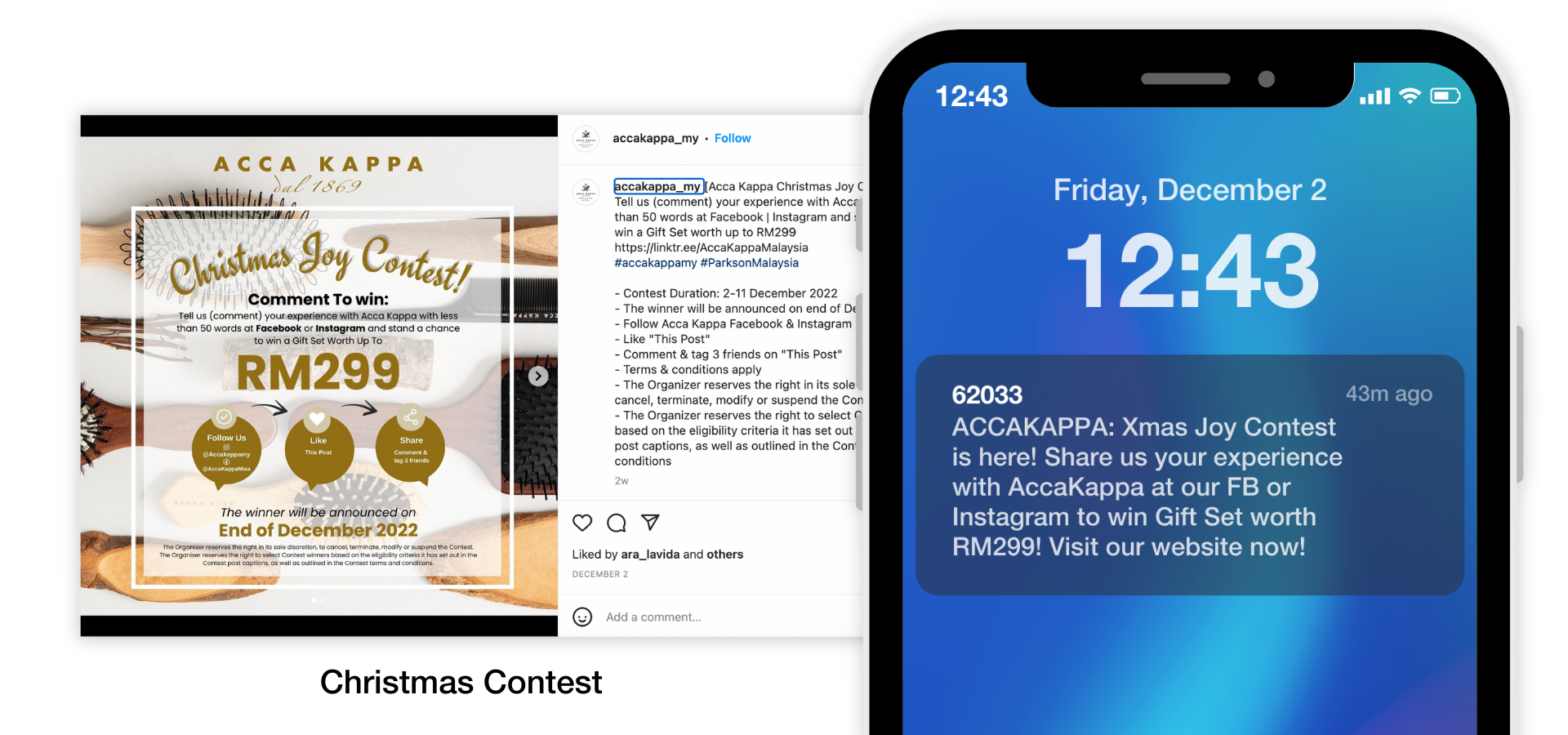 Caption: ACCAKAPPA held a Xmas Joy Contest to attract customers participate and win prizes
#5 - Registration Link
If your customer purchase something but didn't complete their sign up during registration, send them an Activation Link via SMS to complete their profile on your website.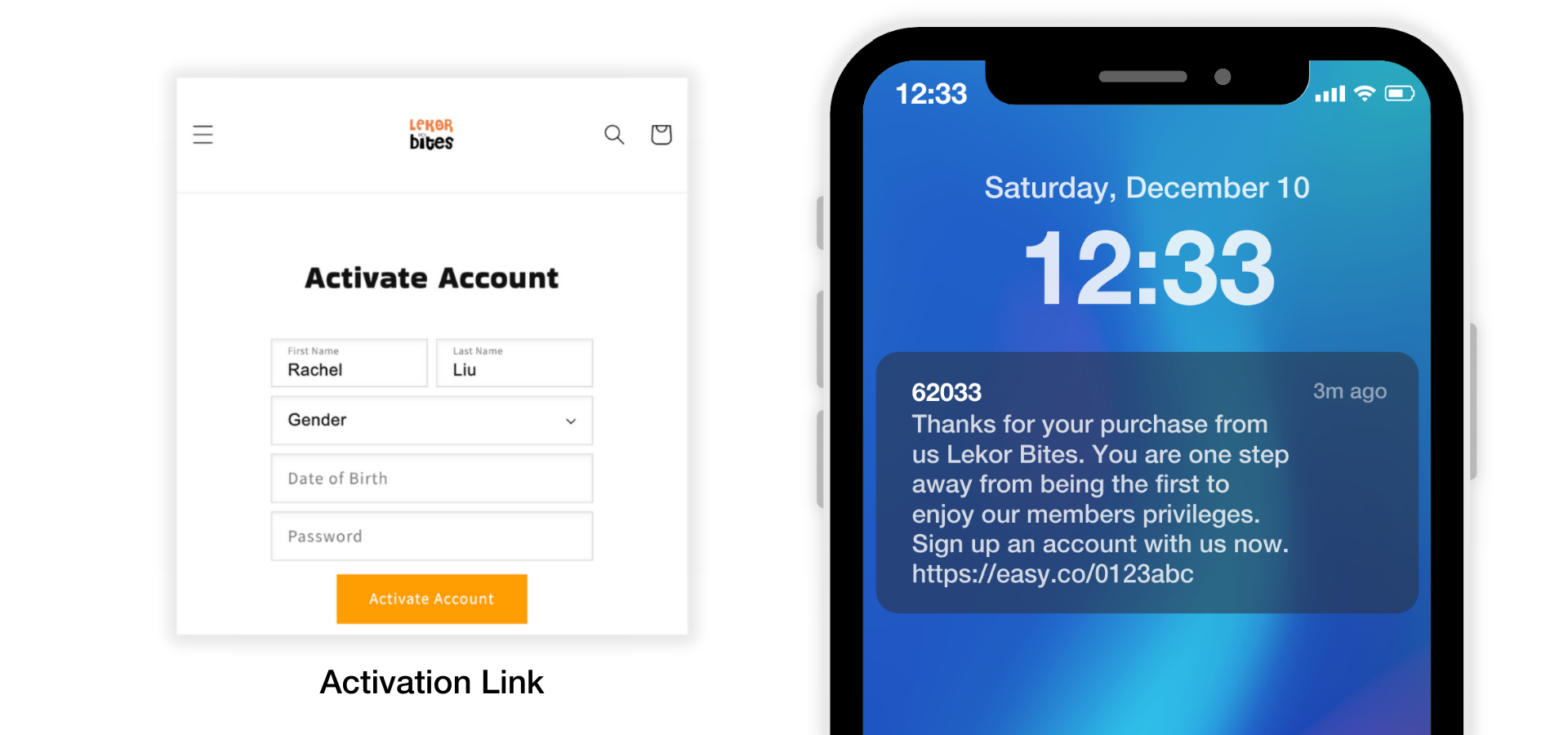 Caption: Lekor Bites send out a reminder message along with an activation link to urge their customer to complete their sign up on their website
Let's recap, broadcast messaging is the fastest way to reach your customers and are proven to work given the right circumstances. We hope this has given you some ideas when it comes to broadcast your message through Broadcast Center.
Let us know how you get on, you can share your thoughts on our Facebook community group or email us: hi@easystore.co
We'd love to hear from you!
Connect with our team
Let's begin your unified commerce journey. Complete the form to chat, book a meeting, or connect with our team.