4 Ways to Increase Customer Loyalty
By Eric Lian · 6th November, 2018
A very common logic, customers will always be the most important element for a business to be operational. There are two common types of customers, the newly acquired customers, and those who came back and buy from you the second time.
Let's begin with some statistics:
Repeat customers are responsible for generating 40% of a store's revenue.

A repeat customer has a 60-70% chance of converting

Customers refer more people to a brand when they have made more purchases with that store.

During holiday shopping, first-time customers spend only 17% more per transaction, but repeat customers spend 25% more.
As obvious as it showed, all the statistics point to repeat customers. We have shared the benefits of repeat customers. Now, let's look into how you can convert your new customers into becoming your repeat customers and increase the volume of repeat sales that will be generated from them.
1. Interactive customer service.
Nobody wants to feel like they're buying from a faceless corporate entity. They expect the same courteous and attentive service they might get in a face-to-face encounter and want to feel like they're buying from someone who cares about them. providing great support says you care.
Therefore, one of the ways to make your customers come back is to make them feel like they are taken care of. Answer their questions when they want them answered. Whenever they have a problem with their order, you need to make sure they can reach an actual person that can help them solve their problems. Hence, allow your customer to reach you through social media, by phone, email, online help desk, and every other way possible so that you can resolve the issue with them. The worst thing you can do is pass them over to a robot.
2. Offer incentives to stay with you
Who doesn't like rewards? Rewarding your customers with incentives to buy cheaper in the next purchase is one of the most effective ways to generate repeat sales. Sometimes, just a simple offering might be a little uninteresting. Slide in credits amounts to your customer's order so that they can use the credit as an incentive to purchase from you next time.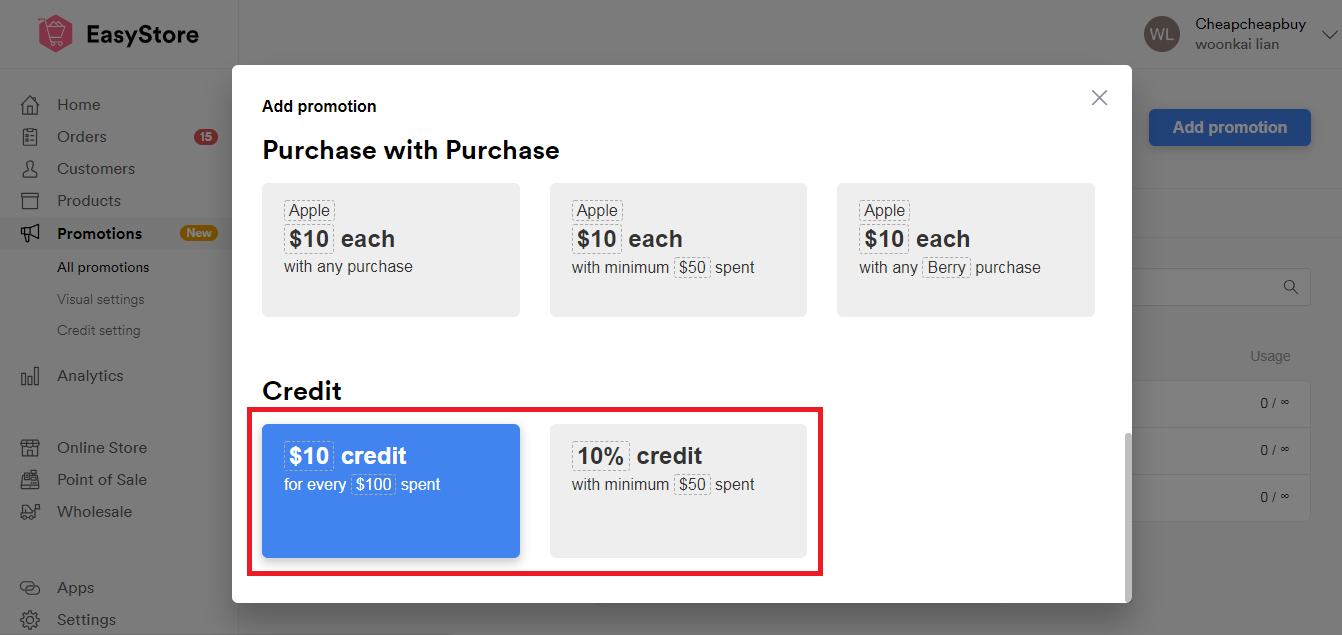 As mentioned earlier, most of the revenues generated are from repeat customers. The goal is to convert your customers into becoming loyal to you so that they will constantly buy from you. Once your customers become loyal to you, they will buy anything you offer to them even though the product is not what they usually need. In turns, you will receive higher profit for your business.
3. Set up a loyalty program
What's the best way to make your customer become loyal to you? A loyalty program is considerably the straight and direct way for your customer to keep coming back and purchase from you. Set up your loyalty program that gives your customers, discount, gifts, access to special events, and exclusive orders.
According to a statistic from CrowdTwist, 76 percent of women and 72 percent of men are likely to shop at a business that offers a loyalty program.
As mentioned, customers want to feel taken care of, they want to feel appreciated. They can spend their money anywhere they want, but they chose to spend it on you. It's not a small gesture to make, so it doesn't hurt to return the favor through a loyalty program.
4. Maintaining quality
Nothing speaks louder than the quality itself. Your product quality will always be the best prove to your customers to put trust in you, without any additional explanations for it. Meaning to say that, you do not have to put extra effort into promoting your products to your customers. If your product is good enough, they will eventually feel it.
Quality plays a big part in the competitive edge too, you can increase the price higher than the market offers and no one is going to say anything about it. With good quality products, you greatly increase the chances of your customers sharing your brand with the people around them, creating the WOM effect. Hence, your customers will do viral marketing for you, for FREE!
As a closing, loyalty from customers has always been one of the most important aspects of your business. It is a continuous effort to increase customers loyalty for business to grow. If you are intrigued to begin this journey, this will be your first step.
{% sign_up_form_2 %}
Start selling with EasyStore
Sell and manage your business all in one place