10 Ways You Should Be Doing to Get Your First 100 Customers
By Vincent Leong · 7th September, 2021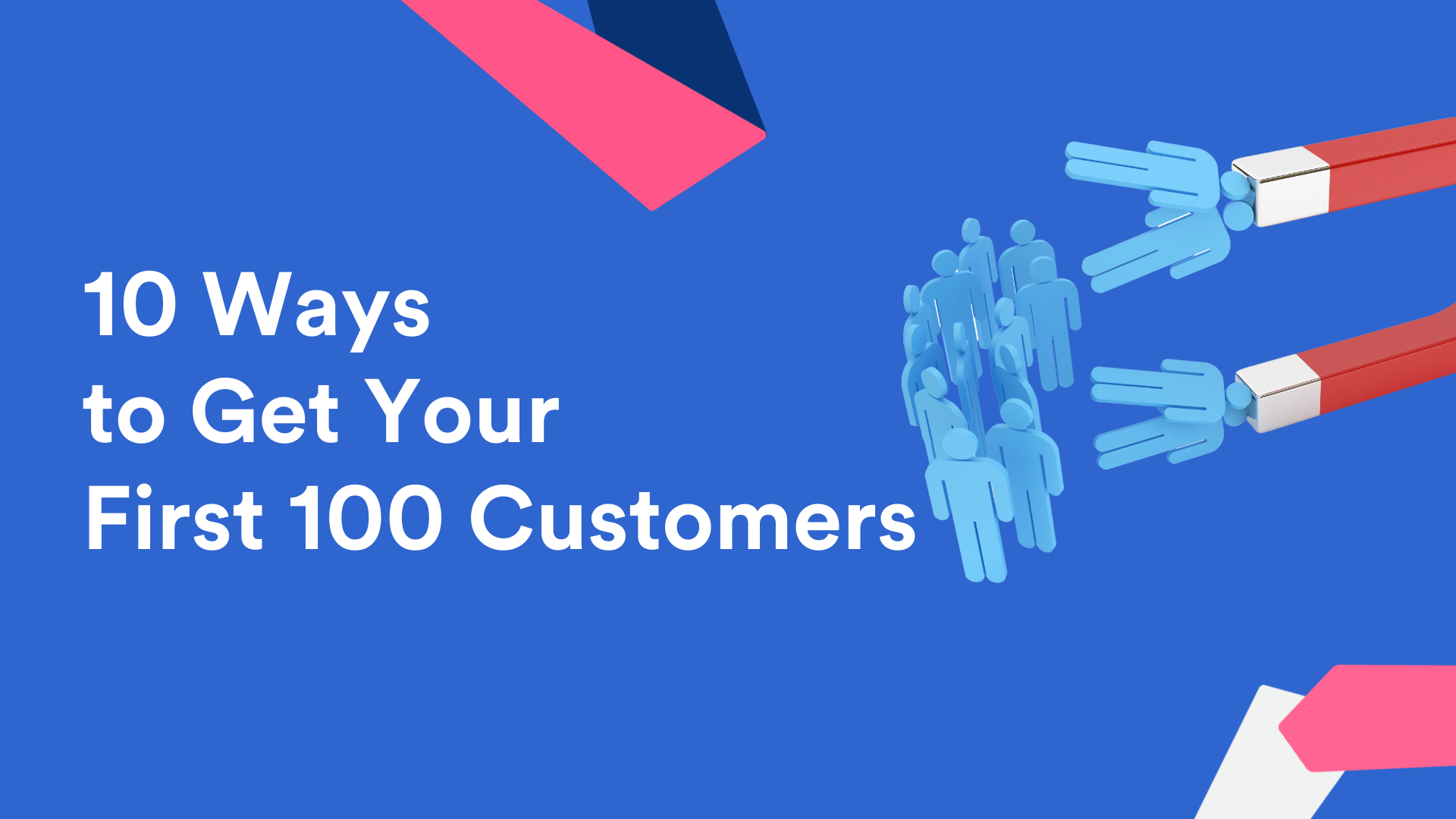 You have just created your online store, and now what?
Customers will not just show up on your online store without your effort. So head out to find your first customers by marketing your brand, products or services. In this blog, I'll show you the 10 ways to get your first 100 customers and building a brand at the same time.
In short, this will cover the followings:
Create awareness → Gain trust → Encourage purchase.
1. Spread The News to Your Friends and Family
You should always treat your customers as a friend. But before getting a customer, your friends and family could be one! Why not utilize your existing contacts to secure your first orders? Although it may not be a significant amount, but believe me, you can definitely get a couple of orders here.
Even thought some didn't support in term of monetary, a shoutout would also be beneficial to a new business in creating awareness too. So, get your family and friends to do a shoutout. Cuz word of mouth is always a powerful tool that you can reply on.
2. Engage in Social Media Activities
Social media is one of the effective channels you can promote your business for free! But of course, you can always do advertisement on social media. However, the mere presence is free, so choose a platform and start building your followers. It's important to understand that each platform is unique, and the audiences might vary. Therefore, do identify your target audience before engaging on it. Otherwise, your effort in growing your presence on specific platform will be a waste.
There are also other benefits that associate with it too!
However, many people still fail to do so even they are regularly posting on their social media.
The key to success in social media is providing content that your viewers want to see. Unlike newspaper advertisement, you have to be interesting and outstanding enough to attract followers. If you manage to do so, you will earn yourself a free marketing channel.
What can you do to attract customers by using social media?
Make your business relevant
Remember, if you want your audience to notice your social post, make sure it is relevant to them. In order to generate a highly relevant post, make sure you know who you are speaking to. Because you can only create resonance when you understand well on your target audience. You can always play around with their needs, worries or pride in tailoring the most relevant piece of content, which provide a solution to grab their attention.
Use eye-grabbing images/videos
You have only 1.7 seconds in capturing their attention. Therefore, images and videos play an important role here as posts with visual usually get 50% more engagement that others. I understand most of you might not an expert in image/video editing. Worry not, as there are plenty of free online editors that provides easy-to-use and ready-to-go templates, which anyone can create within minutes! Trust me, the graphics are easier to create than your content. So, spend more time in the idea of the social post instead.
Posting ideas
People are more likely to show interest in something that provide them value/benefit. Mind blown? Let me show you some ideas to clear your doubts a little.
Share product usage/care instruction
Answer customer question
Ask your customer a question
Post a short video
Hold a giveaway
3. Create Partnerships for Better Exposure
When you are new in the market with zero brand credibility, use the credibility of an existing, trusted company's customer base to find your first customer. Partners could be your suppliers, distributers or service providers. Offer this potential partner a percentage of certain kinds of revenue, a sponsorship agreement or the chance to be a customer for a discounted rate in exchange for a public endorsement.
Here come the opportunity!
During the pandemic, corporates are offering support to small businesses in reaching a wider market. Check out Visa #WhereYouShopMatters, where your business could be featured on their website for free. Not only winning exposure, you get better credibility as being featured by a bigger brand.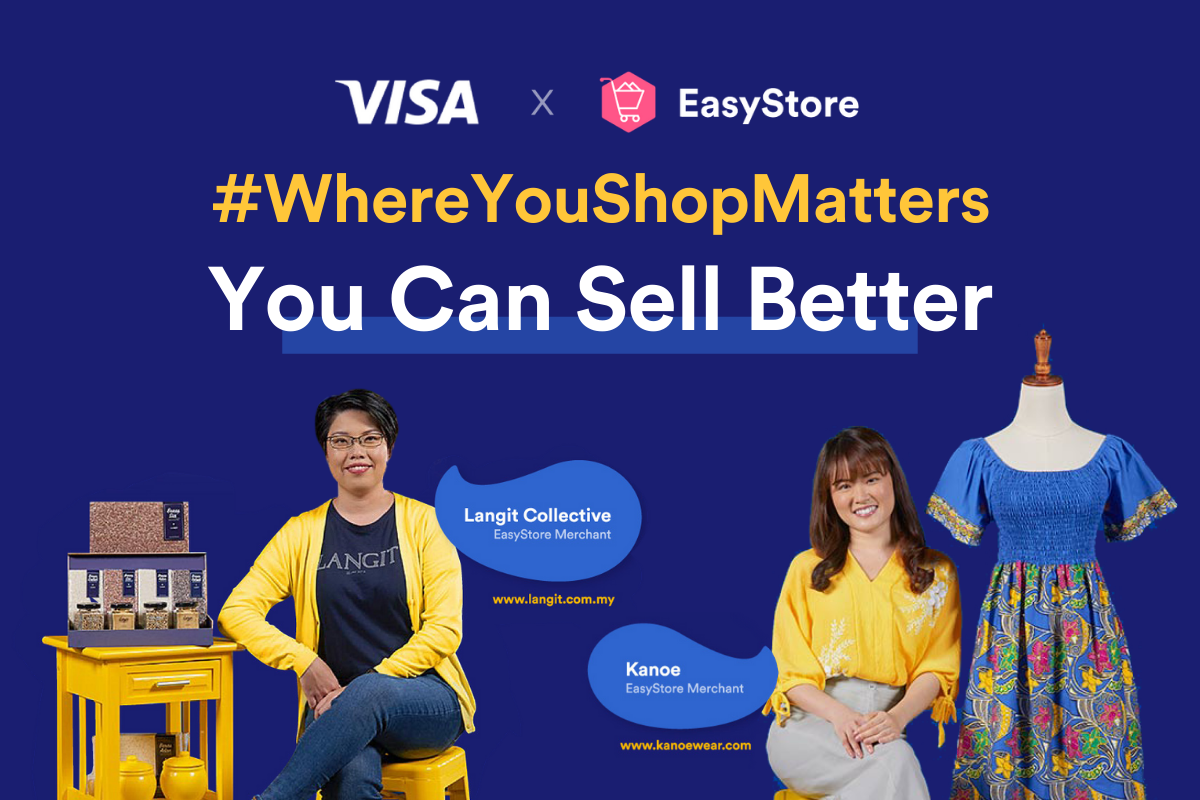 4. Make Your Business Searchable Online with SEO
I bet most of the people around us search a product on google before buying. Do you wish to have your business searchable on any search engine? Of course you do. Search engine optimization could also be one of the long term source to acquire customers for free. Hence, I would always recommend to start optimizing your key word search as early as possible. EasyStore is equipped with SEO editor for your to edit your website SEO anytime.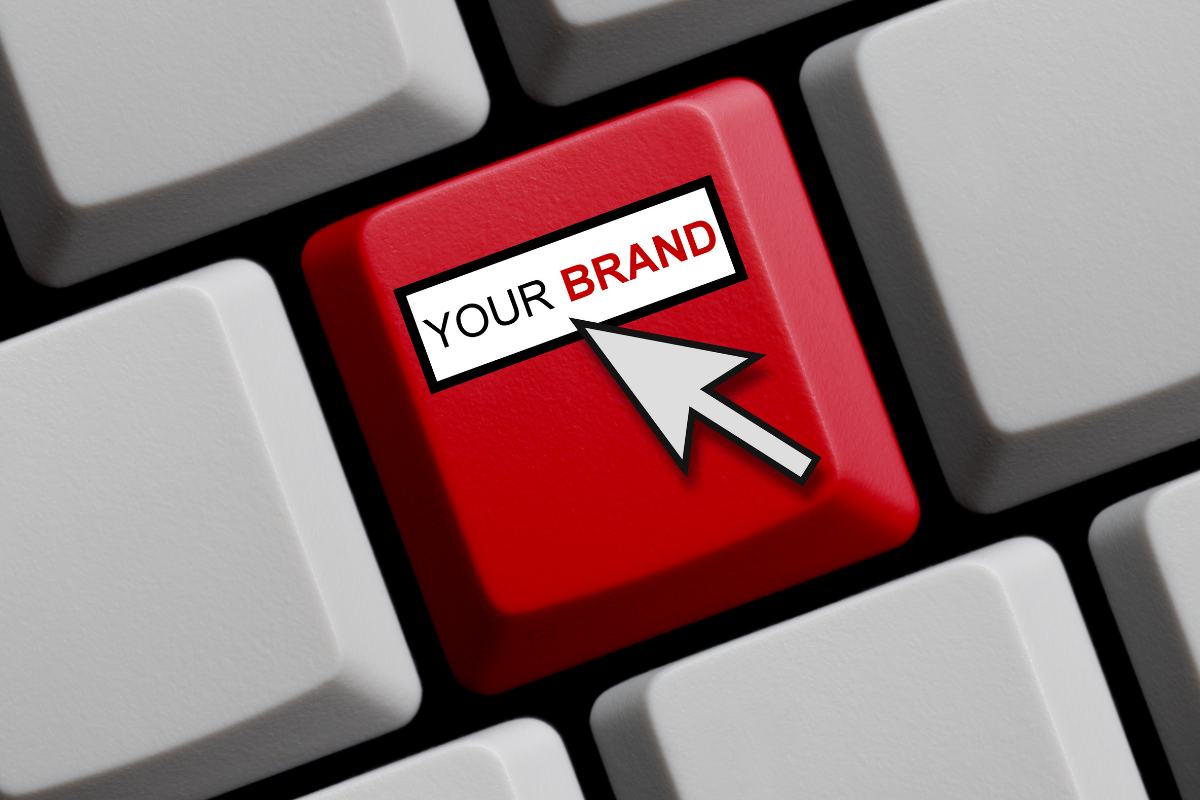 *Read more on how to utilize the SEO editor on EasyStore.
There are too many competitors, which make it harder for your website to rank higher. Fraid-not, you can still generate traffics and leads through search despite saturated market with our step-by-step guide.
Pro tip:
Focus on long-tail keywords
Instead of trying to rank for something general, try to go for something that is more specific that could create resonance with the searchers. For example, "The best fashion wear that will make you shine in your campus", instead of "College fashion wear".
Allow me to emphasize, SEO is a long-term marketing journey, if you persist with publishing high-quality, long-tail content over time, you will definitely get some significant amount of traffic for free
5. Run Paid Advertisement
Paid ad is the quickest way to get immediate web traffic and exposure to your business with measurable results. The common paid advertising platforms you might already know are Google, Facebook and other digital platforms.
Due to different platform has it's unique role, make sure to identify your target audience in determining the suitable platform to run your ads.
For example:
Google AdWords works best in targeting audience in their decision stage. As mentioned in SEO, people will ask Google before buying a product. Let's say if you are thinking of getting a birthday gift for your daughter, a red cute bag for kids for instance. And this is where your product will be suggested in the first row in the search result.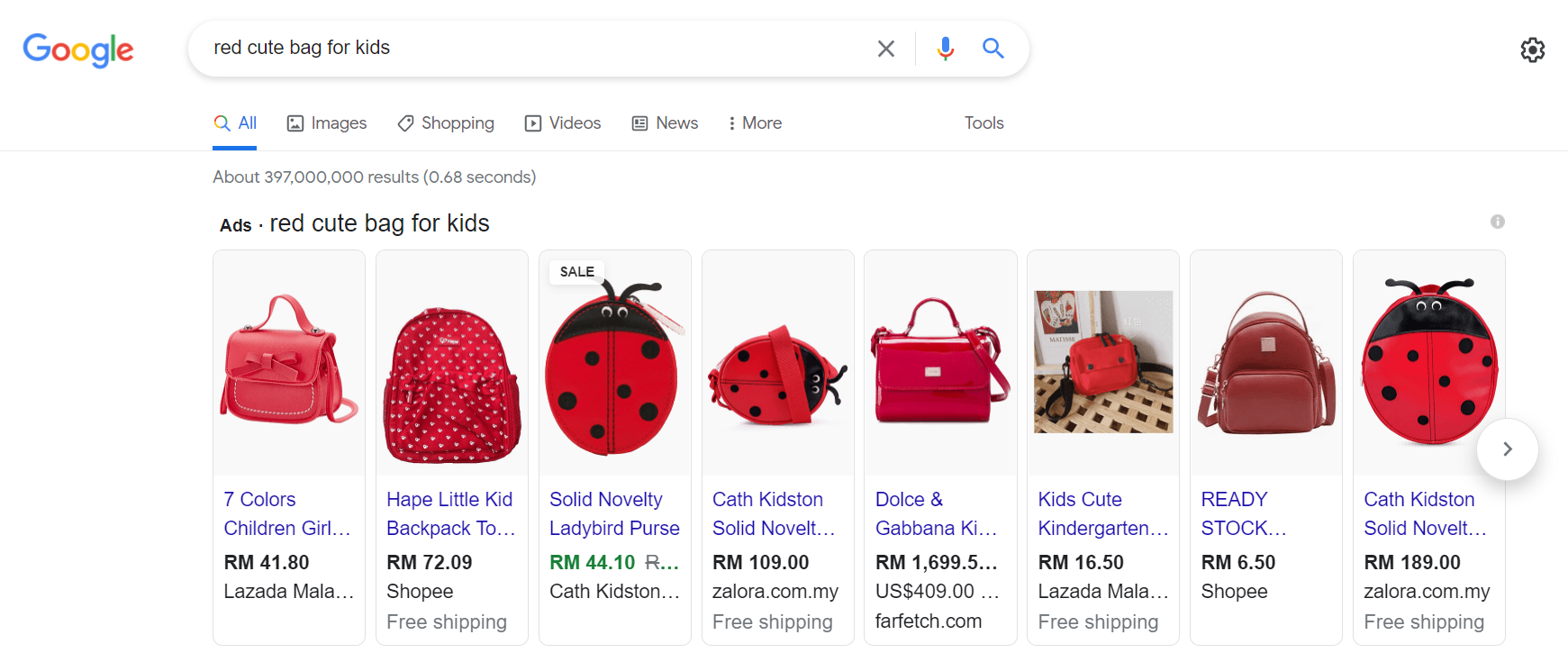 In term of Facebook or Instagram, the biggest benefit of advertising is how specific you can get with your advertisements. You can target by interests, locations, and even behaviors. Read more
6. Affiliate Marketing
You don't need to hire a sales team to sell for you. What's easier and cheaper would be utilizing affiliate marketing. Affiliate can be anyone, it could be your friends, family, customers or key opinion leaders to promote your products or business on behalf.
Why is this better?
This is low risk, and higher reward as you only need to pay a percentage of commission for an actual transaction. Imagine you don't have to pay for someone that is constantly promoting your products, until they are able to get you the sales.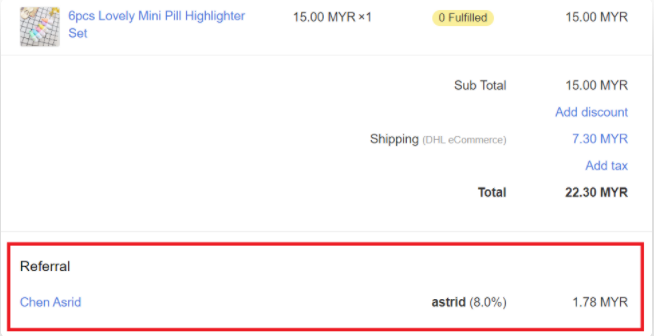 It's hard to track unless your affiliate provides the customers details if they purchase from your online store directly. To make this process seamless, I would recommend to utilize our affiliate marketing that track every transaction and able to detect and calculate the commission accordingly. All you have to do is to set a certain percentage and generate the affiliate link for each affiliate. Read more
On the other hand, this is also the quickest way to spread awareness as your affiliate could be sharing about your business in their community.
7. Proudly Display Your Customer Testimonials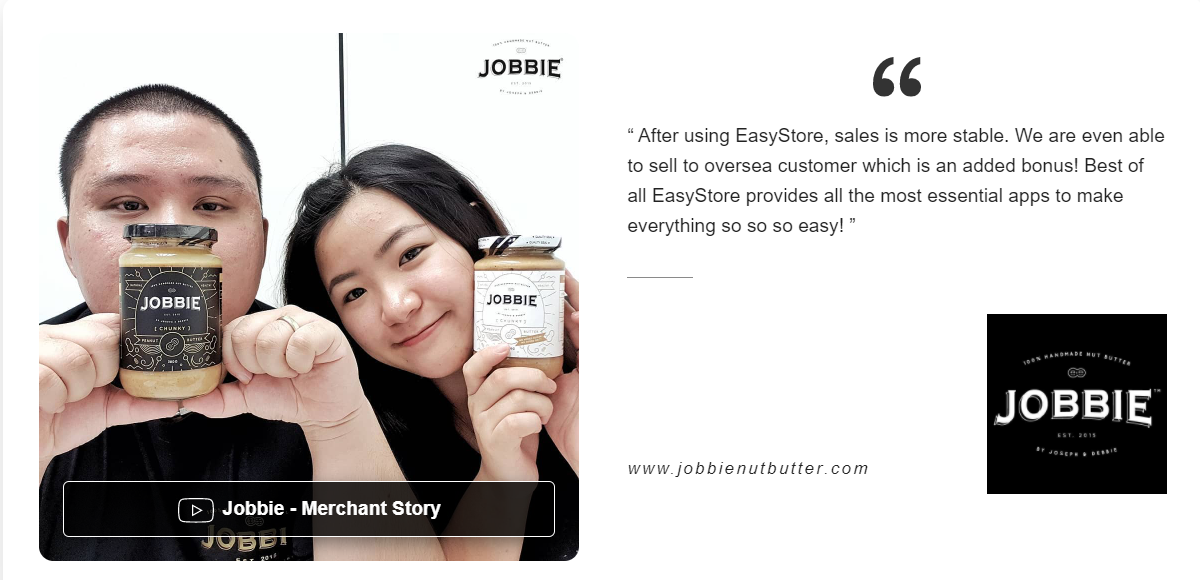 Source from https://www.jobbienutbutter.com/
At the very beginning of your business, credibility is very important in providing the assurance for your customers to pay you without knowing who they are actually paying to. 70% of buyers say positive comments will make them trust the brand more. Besides having the SSL certificate to verify a safe website, testimonial plays an important roll when comes to building a stronger credibility. Therefore, secure every chance to get testimonial after your customers received orders.
How to request for testimonial?
Check your Facebook/Google reviews
Insert a thank you note and review request in the package
Send an email to customers after product received.
Make use of all the valuable testimonials. Utilize your available platforms including your website, social media, emails, product packaging, or you may also include it in your ads.
8. Become an Expert
As mention, customers' trust is the key for them to shop from you. When you are yet to receive any testimonial as you don't even have your first order, an alternative would be appearing as an expert in your chosen field. 85% of shoppers regularly or occasionally seek out expert or trusted content.
Fake it till you made it!
Although you are new in the market, let your audiences know how well you understand your product, how knowledgeable are you in order to solve their problem with the solution that you are about to offer to them. Identify what is their pain point and how you can come in to solve their problem with a solution.
Pro tips!
Create "how to" content
Do you know that most popular word search on YouTube or Google is actually "how to"? This means that if you want your content to be found by the most people, make sure you use the words "how to" in the title. In terms of the content, think about some of the questions you most commonly get from your customers or things that people often wonder about. For example, if you are selling fashion products , a good video could be "How to dress well for girls".
Proactive in answering questions
Especially when you are new in market, your customers will definitely have tons of question in mind. But, how common will a customer approaching you with their concerns? Be proactive, be one step ahead! Before asking a question, determine the questions customer most likely to ask and provide them with a frequent asked questions with answers. For example, "how to take care of your clothes", as each of the post helps you in developing your expertise in what you are selling.
Every opportunity your customers are attracted with your content is the opportunity to sell. Utilize your platforms to fullest in helping people and growing fan base. Trust me, your efforts will slowly pay off.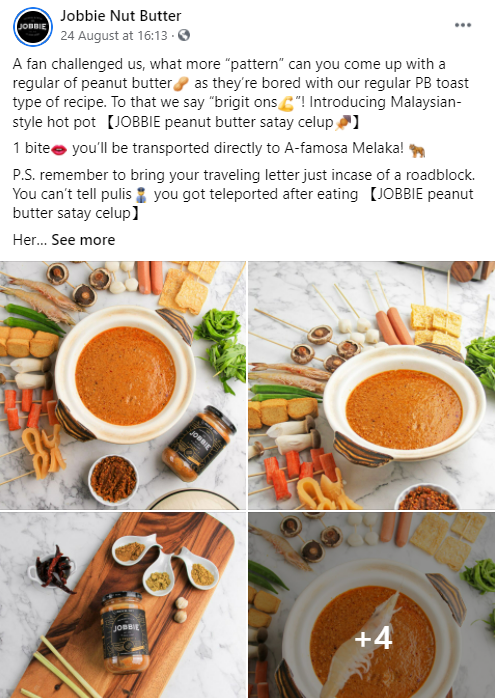 Source from https://www.jobbienutbutter.com/
9. Run a Promotion

Source from https://www.mukanco.com/
Everyone loves promos and discounts. Limited offer is effective especially in attracting first time customer. Create limited time offer to encourage to act not later, but now. Creating a sense of urgency and a need to cash in on a deal that seemingly everyone is cashing in on before it disappears are powerful motivators for the consumer. So, how and when can you implement your own limited-time promotion?
Try "Discount timer" to display a timer below your promotional product and grab customer's attention and it will lead to increase sales.
Another way is to distribute discount coupons by creating promo code. You can give them to new clients, so they have a stimulus to make their first purchase. All of these will make your clients feel special and encourage them to shop in your store.
10. Create a Beautiful and Easy-to-navigate Website
Regardless of all the gimmicks mentioned above to get shoppers to your store, if the store design is simply done, or ugly, this means that your online business is doomed. First impression is the key! You have to be aware that a shopper's purchase decision is usually as short as 3 seconds; therefore, don't discourage your shoppers with a simply designed website.
Love in the first sight!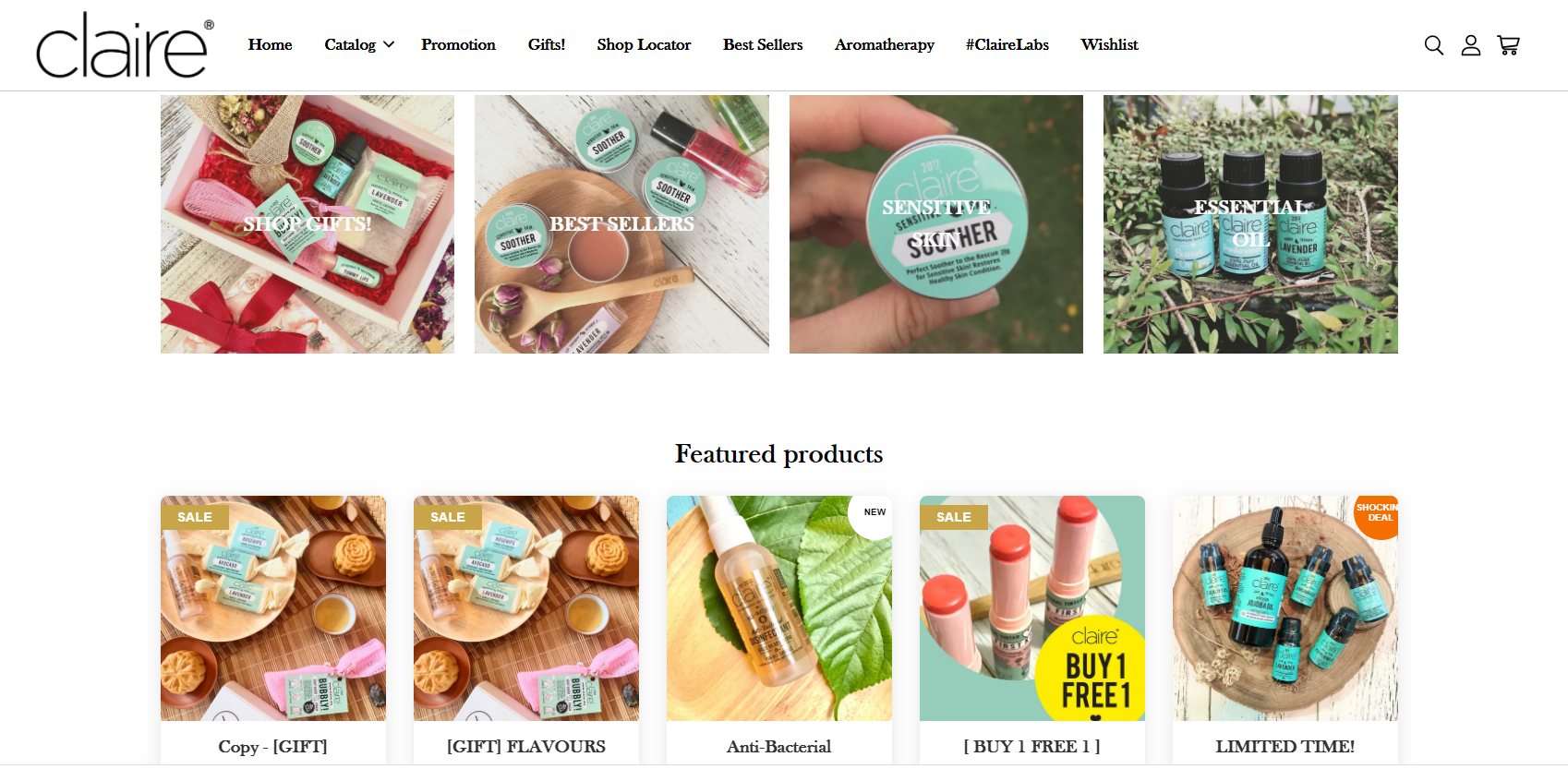 Source from https://claireorganics.easy.co/
You should always spend some time in making the look and feel of your website appealing, presentable and professional.
Identify your brand color
Keep your website as clean as possible by limiting to a certain colors that matches well with your displayed images.
Use only quality pictures
Remember, product image is important to any ecommerce business! Displaying a low quality product images could destroy the your brand image and push shoppers away from you. So shoot your product photos under good lighting with a proper camera would be great. Or you can always hire professionals to get good pictures for your business.
Provide an easy-to-navigate website
Everybody hates complicated website. Simplify the shopping journey is also important especially if you have a long list of products. Trust me, no one enjoy going through 10 over pages to look for a product.
So, you need to create categories for easy navigation that allows users to find the content they're looking for much faster. This means having a clear menu structure and the ability to navigate between pages quickly and efficiently will gain you more conversion.
Wrapping Things Up
Getting your first 100 orders can be tricky, but achievable. Now that you know the methods to get your first 100 customers. So what are you waiting for? Follow these tips to give your online store the overhaul it deserves.
Start selling with EasyStore
Sell and manage your business all in one place
Connect with our team
Let's begin your unified commerce journey. Complete the form to chat, book a meeting, or connect with our team.