Year-End Marketplace Magic: Proven Revenue-Boosting Strategies
By EasyStore · 11th September, 2023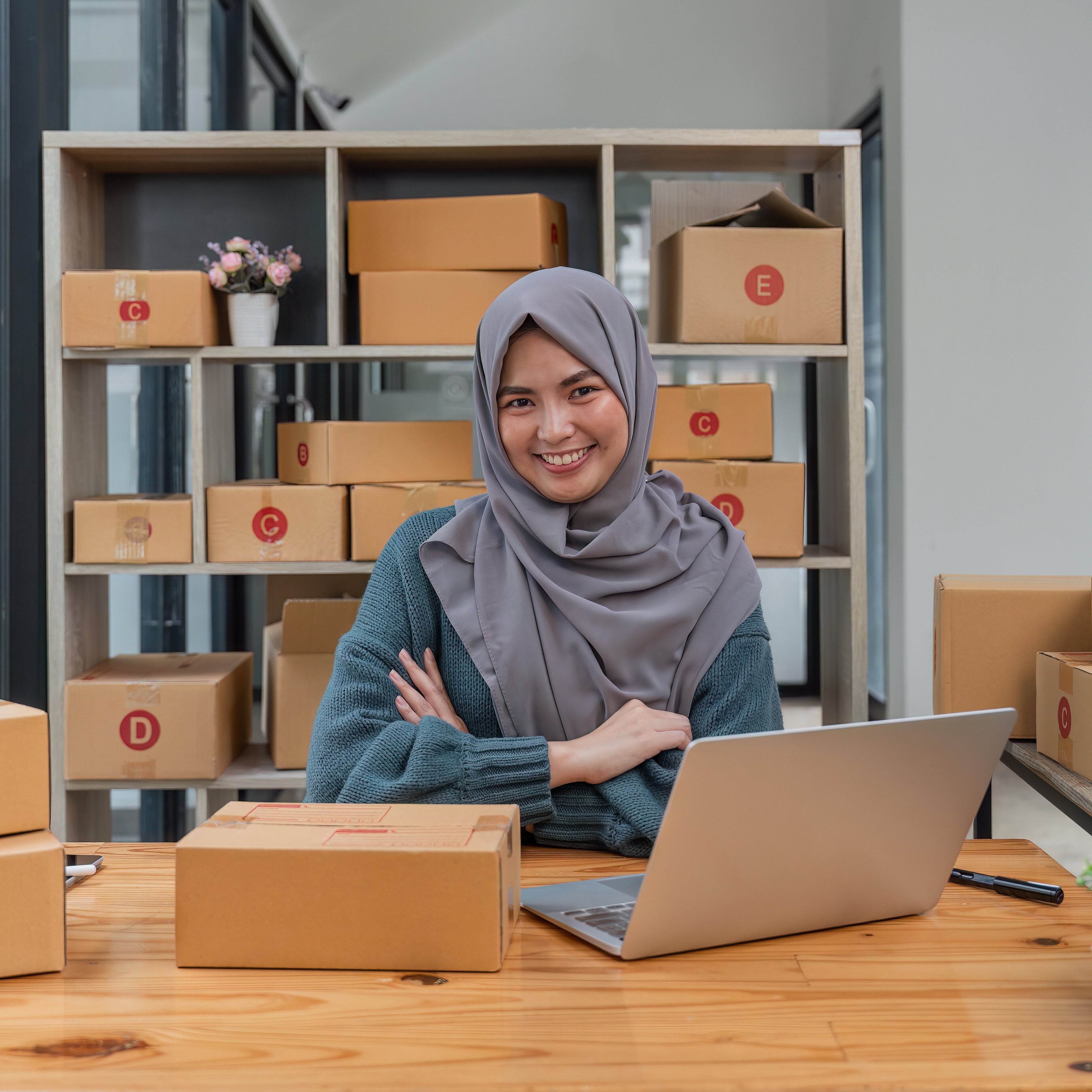 Malaysia's eCommerce landscape is thriving, defying initial expectations of a post-pandemic contraction. With experts predicting continued growth, the Malaysian eCommerce market is set to soar from US$7.1 billion in 2021 to an impressive US$13.8 billion in 2025. In fact, it boasts the highest growth rate in total eCommerce activities across ASEAN, outpacing Indonesia and Thailand at 35%.
Projections suggest that by 2025, the Southeast Asian eCommerce economy will hit a staggering US$234 billion, with Malaysia's market expected to reach US$30 billion. The World Bank Group's forecast that Malaysia will become a high-income economy between 2024 and 2028 adds even more promise to this dynamic eCommerce landscape.
For forward-thinking brands, now is the time to tap into Malaysia's eCommerce boom and seize the growth opportunities it offers.
Strategy 1: Use Marketplace SEO
Marketplace SEO is a strategy to optimize product listings on online marketplaces. Unlike traditional SEO, it's tailored to what potential buyers are likely to purchase. This involves improving product functionalities, creating clear and informative descriptions, and incorporating relevant keywords.
The benefits of marketplace SEO include standing out in a competitive marketplace, reaching high-intent buyers, and increasing organic traffic that can lead to higher conversions. Start by doing keyword research on your product, you can use tools like Ubersuggest to prompt related keywords.
Examples of marketplace SEO include;
Product Title: Use specific keywords in your product title, like "Best Running Shoes for Women in 2023." This helps customers find your product easily. If it's targeting 10.10, you can add on product frame that indicated 10.10 sales too!

Product Description: Make your product description easy to read by using bullet points. This allows shoppers to quickly scan and understand the key features and benefits of your product.

Images: Use high-quality images that show your product from multiple angles. Videos are even better. This improves your product's visibility and appeal to potential buyers.

Competitive Prices: Offer competitive prices, especially during popular sales events like 11.11 or 12.12. This can attract more buyers and boost your sales.
Remember that marketplace SEO is an ongoing effort; regularly monitor your product rankings and conversion rates to maintain a prominent position in search results.
Strategy 2: Create Content To Drive Traffic
Content marketing involves the practice of sharing valuable, practical, and high-quality content that is not only pertinent to your target audience but is also optimized for search engines. This content is typically hosted on your website's blog rather than on the online marketplaces where your products are listed.
The advantages of this approach are substantial. According to research conducted by Conductor, when consumers engage with informative content on a brand's blog:
They are 131% more likely to make a purchase from that brand immediately.
They develop a 74% more positive perception of the brand.
But there's more to it. Content marketing also enables you to generate organic search traffic, which not only increases brand recognition but also guides visitors to your product pages on various marketplaces, ultimately leading to higher sales.
Examples of content for driving traffic include short videos for Instagram, TikTok, and YouTube, blog articles about industry news and your brand, and ebooks and guides.
Strategy 3: Collect Customer Testimonials
Encouraging satisfied customers to share positive feedback is crucial. Reviews provide potential customers with real-user experiences and foster trust in your brand.
On many marketplaces, positive reviews have a significant impact on search result rankings, rapidly elevating your products to the top. Encourage customers to share detailed, positive reviews that include images or videos of them using your products to boost your sales.
Reviews hold substantial influence over your online store's success. Studies indicate that 77% of consumers regularly consult reviews when shopping online, with 49% trusting them as much as recommendations from friends and social connections. When presented with two identical products, consumers often choose the one with better ratings.
Ways to collect customer testimonials:
Request Reviews: You can manually ask each customer for a review through marketplace-specific review buttons (e.g. Shopee) or by directly contacting them.

Email Requests: Send review requests via email to customers who have made purchases from you.

Personal Touch: Consider including a handwritten review request with each product.
While many marketplaces prohibit incentivizing reviews, you can still encourage customers to share their experiences by providing exceptional customer service and expressing gratitude for their feedback personally.
Wish to learn more expert tips on scaling and growing your year end sales?
EasyStore continues to organize Commerce Tour 2023 across Malaysia this year. The tour features two main campaigns: SheRunsBusiness (SRB) and Supercharge Your Year-End Sales (YES) Campaign.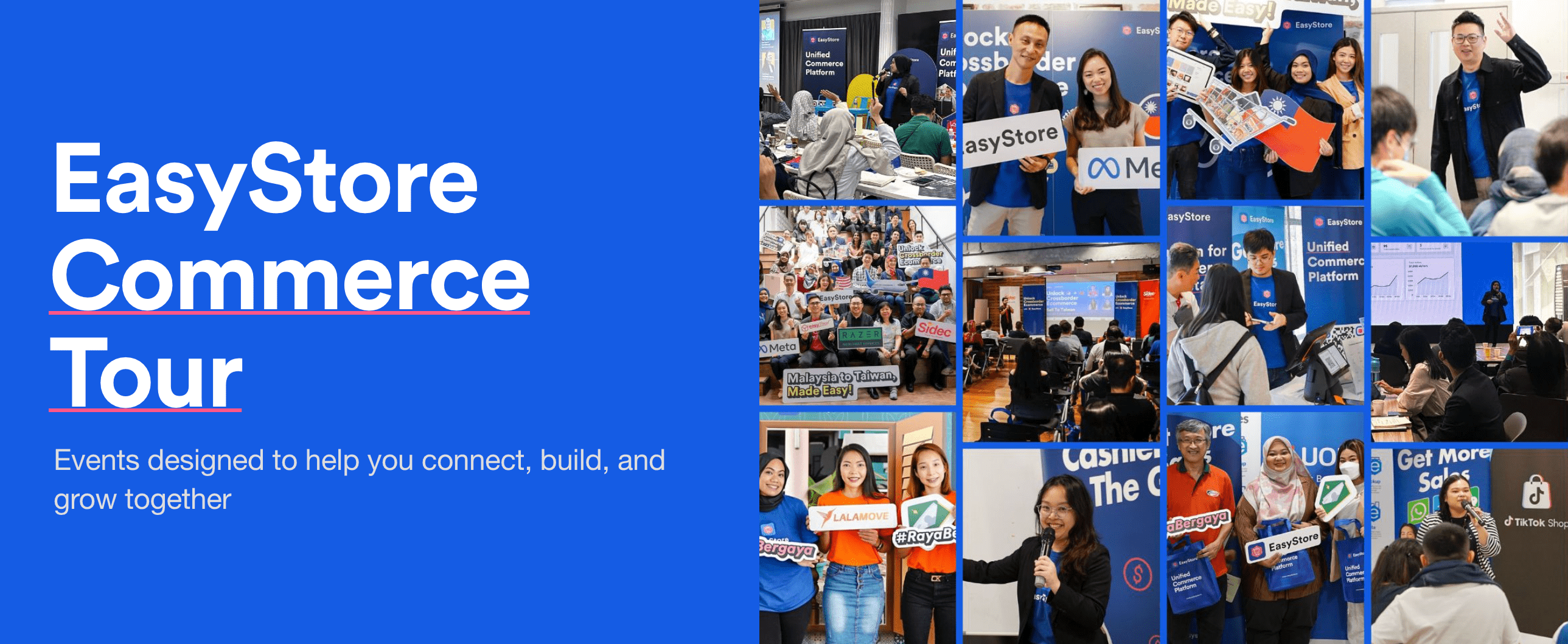 These campaigns are dedicated to catalyzing the empowerment of the Malaysian SME community and igniting their path to sustainable business growth through insightful seminars.
This tour is they aim to impact 500 SMEs across Malaysia, transcending geographic boundaries and making this Commerce Tour a transformative catalyst for growth.
In the upcoming commerce tour, our expert speakers are going to share how you can prepare for marketplace sales, create content that converts, and leverage live commerce to drive sales during the year-end mega sales season.
Meet Our Speakers

Affira Nor, Akak-Commerce: Affira, also known as Akak-Ecommerce, is a Lazada Certified Trainer and a HRDC certified trainer. With a track record of achieving five-figure sales in a single live session, she possesses invaluable knowledge of e-commerce trends and strategies. Affira's extensive experience on TikTok Live and Lazada makes her the ideal guide for anyone looking to maximize their end-of-year sales on these platforms.
Keret Meraki, Expert Content Strategist: Keret is a dynamic content brand strategist, an online course creator, and a passionate advocate for personal brand development. With a mission to empower individuals to harness the power of their personal brand, Keret specializes in helping people expand their online social influence and elevate their business endeavors.
Nadia Amir, Partnerships Manager at EasyStore: In her role as Partnerships Manager at EasyStore, Nadia has an extensive network with ecommerce industry partners and works closely with them through extensive collaborations to innovate, empower and educate local SMEs.
Tan Quan Ming, Lazada Seller Ambassador: Quan Ming is a distinguished graduate of Alibaba Business School (Alibaba Netprenuer Training), he's also an esteemed speaker at Lazada Masterclass (2020, 2021, and 2022) and has been featured in Alibaba.com Malaysia (2021 & 2022). Quan Ming has conquered the world of marketplaces. Join his session for YES 2023 and discover how to leverage marketplace platforms effectively, expand your reach, and boost your sales through optimized marketplace strategies.

Hann Chuan, Business Development Lead at DATTEL: Hann Chuan is a seasoned professional in the realm of business development, currently serving as a key figure at Dattel, with expertise in business development, advertising and media, go-to-market strategies, and sales growth.
Get 50% OFF Tickets Today!
For those reading this article, here's a special offer for you! You are entitled to a 50% OFF tickets to any of our seminar tours. Just use the code 'BIZGROWTH'.
Click here to find out more!
Connect with our team
Let's begin your unified commerce journey. Complete the form to chat, book a meeting, or connect with our team.