Unleashing Growth Strategies for Womenpreneurs: Insights from EasyStore's Event
By Nadia Amir · 25th May, 2023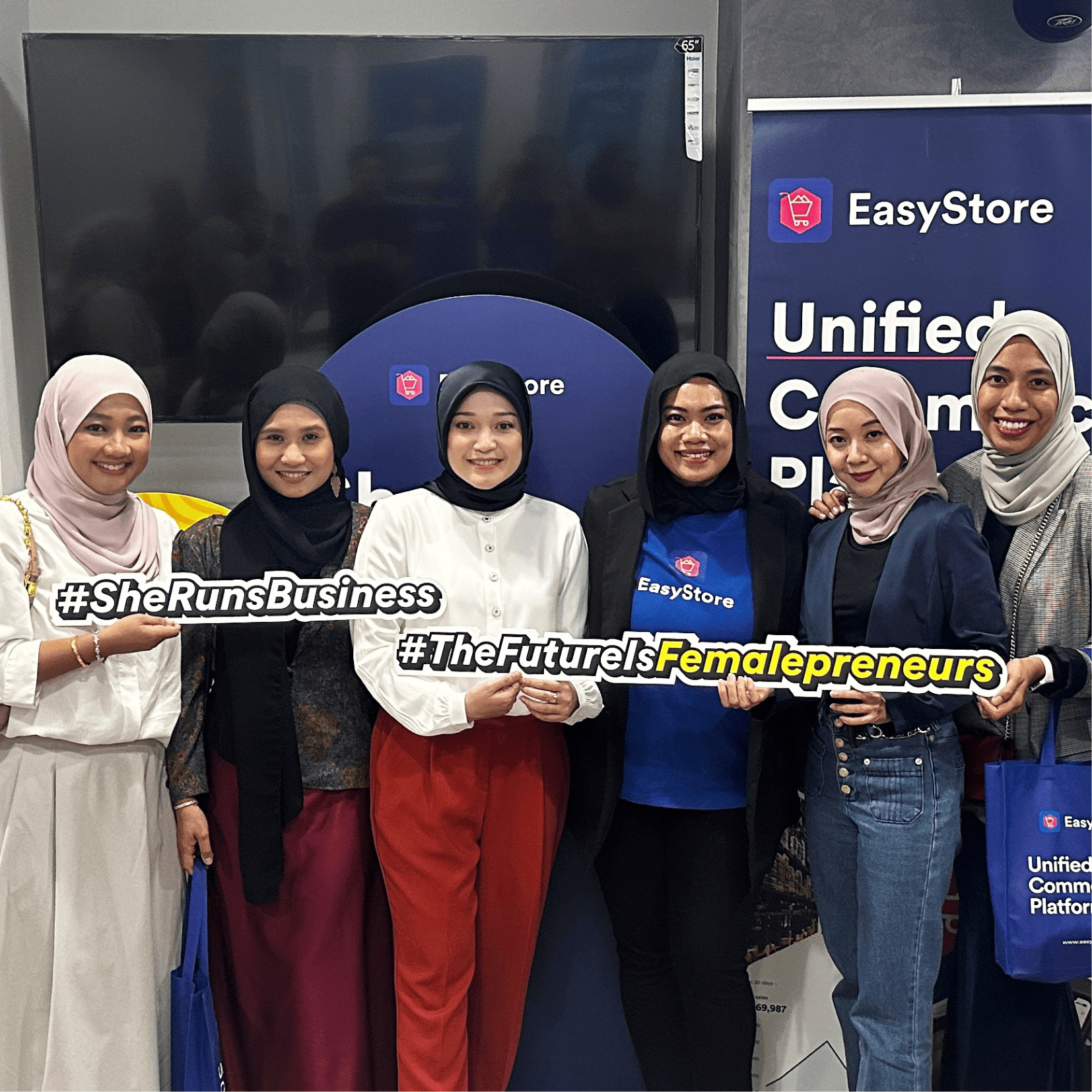 In a world where women are breaking barriers and taking the entrepreneurial stage by storm, EasyStore's 'Growth Strategies for Womenpreneurs' event aims to provide an empowering event to aspire business women to learn, network, and unlock their full potential.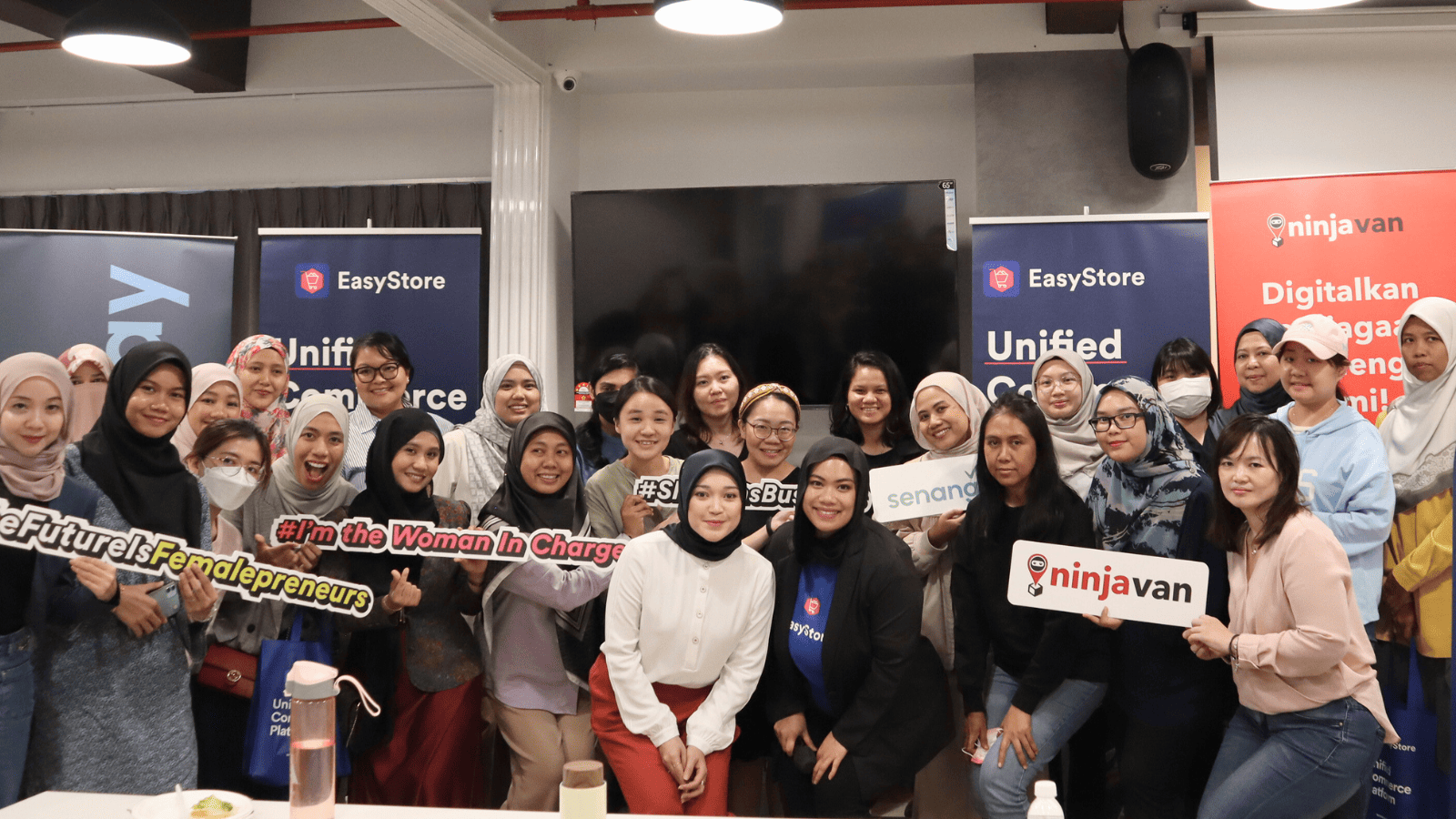 The powerhouse event featured industry experts who shared invaluable insights to propel women entrepreneurs towards success with practical strategies to leverage on 2023 consumer and business trends. Read on to learn more.
Insight #1: Reels or short-form videos get more engagement compared to regular posts or videos
The event kicked off with Keret Meraki, an expert content strategist, where she enlightened the participants on the art of creating content that converts. She shared her Reel Winning Formula, of ensuring your content is divided into 3 aspects; Grow, Build & Sell.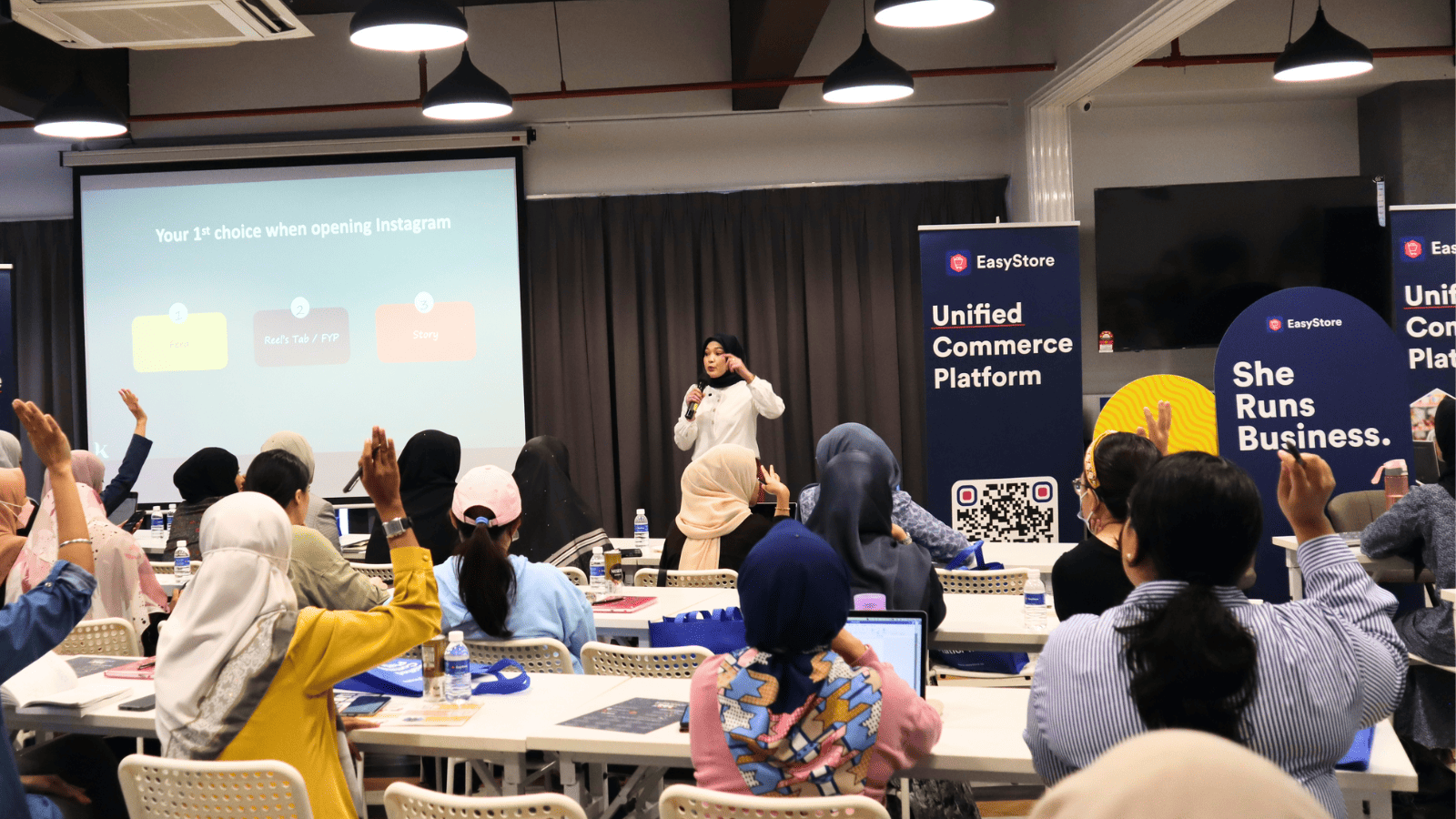 Keret emphasized the secret to engaging content through techniques for attention-grabbing headlines, storytelling through POV videos, important call-to-actions and staying authentic to your brand, further guiding the participants on optimizing the content in short-form videos to capture their target market.
The participants even had the opportunity to apply the tips they learned from Keret by creating reels covering our event, showcasing their newfound skills and creativity.
Insight #2: Invest in a unified commerce platform to centralize, streamline and optimize your business process
One of EasyStore's star merchant panelist, Wawar shared her entrepreneurial journey and the key strategies that have propelled her business to great heights.She told the audience, "In my first year of business, I truly struggled to grow mainly due to not having a streamlined business process. My team had to manually take orders via DM and it was a nightmare managing the orders from different sales channels separately- and we only had 3 at the time!"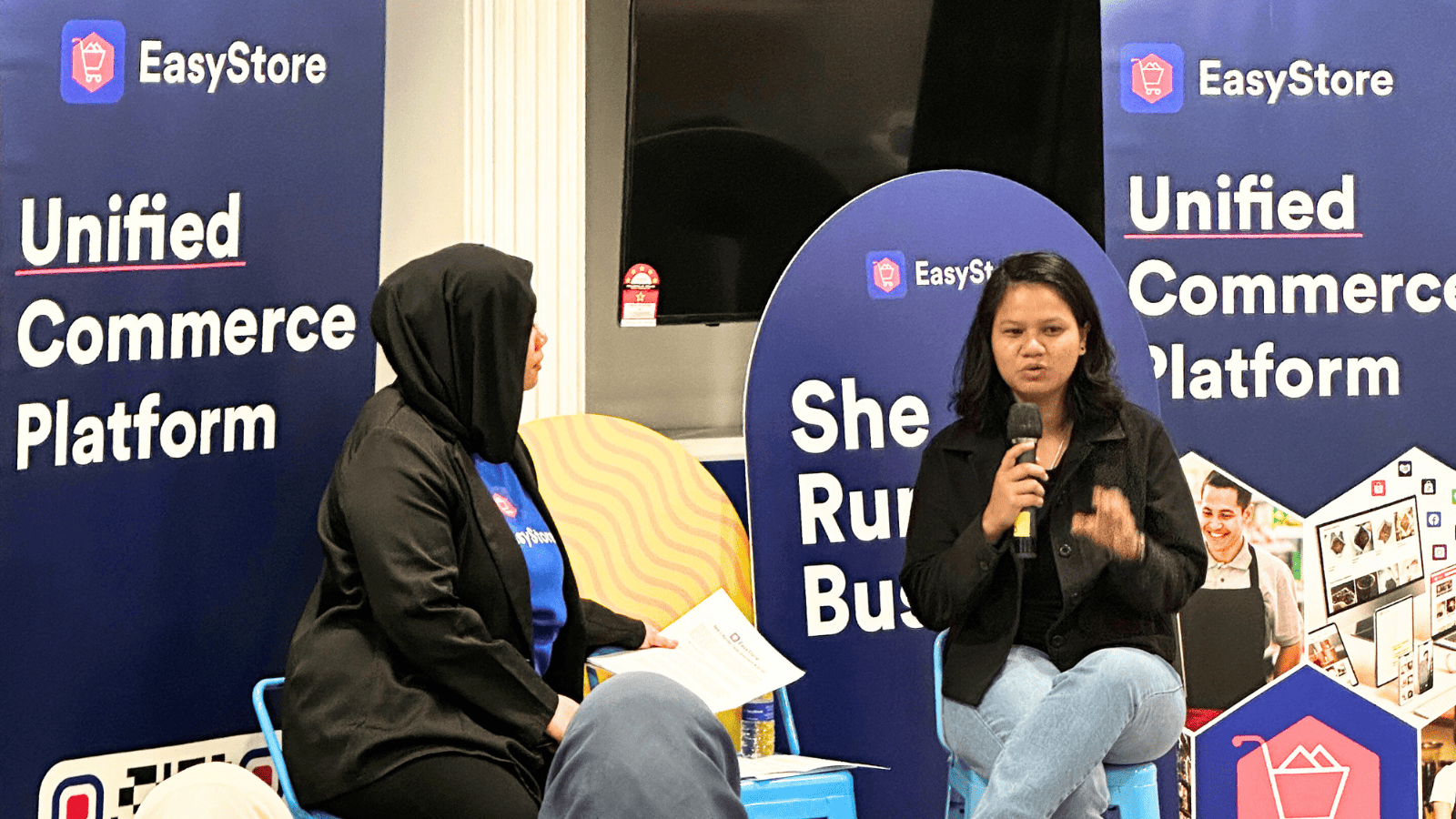 She shared that the decision to invest in EasyStore's unified commerce platform in her second year of business, was a game-changer that contributed to growing her business revenue 12x in less than a year. By having all her orders, inventory, fulfillment and customers managed from a single platform, Wawar says that now she has the ability to focus on other aspects of her business such as marketing, production and growing new sales channels.
Her future business growth strategies includes opening up a studio gallery to showcase her products for walk-in customers- a request by her customers that has seen an increase recently, as well as expanding into Live Commerce. Her insights left the audience inspired and equipped with valuable knowledge to implement in their own ventures.
Insight #3: Consumers are demanding for the convenience of purchasing online and the ability to physically engage with brands.
Nadia Amir, Partnerships Manager of EasyStore shed light on the current business landscape and shared essential tools for achieving sustainable growth.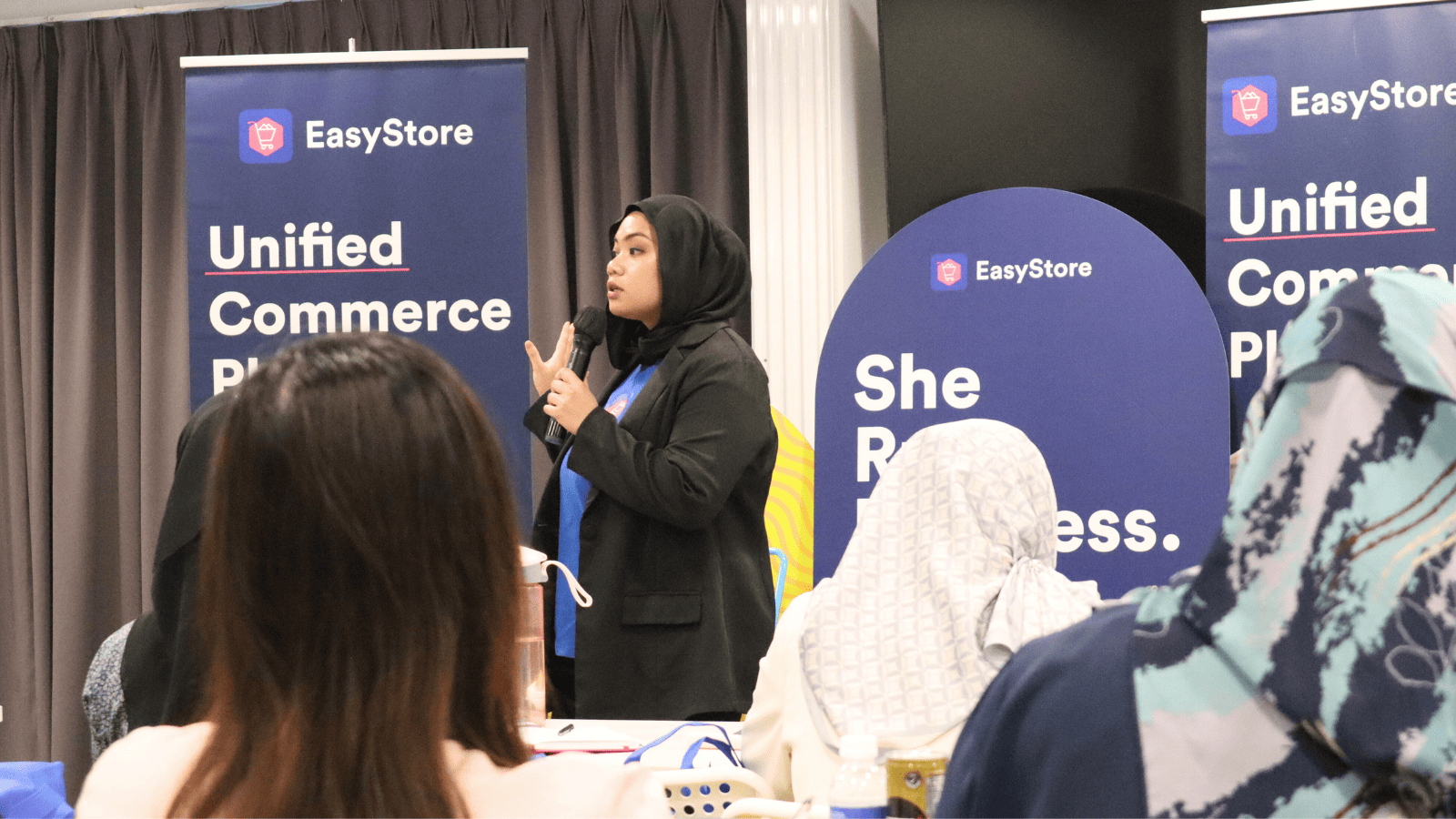 The pandemic has accelerated digitalisation and need to make online purchases, but studies show that in the post-pandemic era, consumers are wanting to go out more and be able to purchase physically as well. In order for businesses to grow, they need to adapt to the new consumer behavior and create a seamless online and offline experience for their customers.
This could be achieved through opening up pop-up stores, participating in physical bazaars or even expanding into your own retail outlet- or multiple. Businesses can achieve this growth more easily and more manageable by using EasyStore's modern retail solutions that combine both cloud-based POS with multiple online sales channels, converging both online and retail sales and orders, into one centralized system.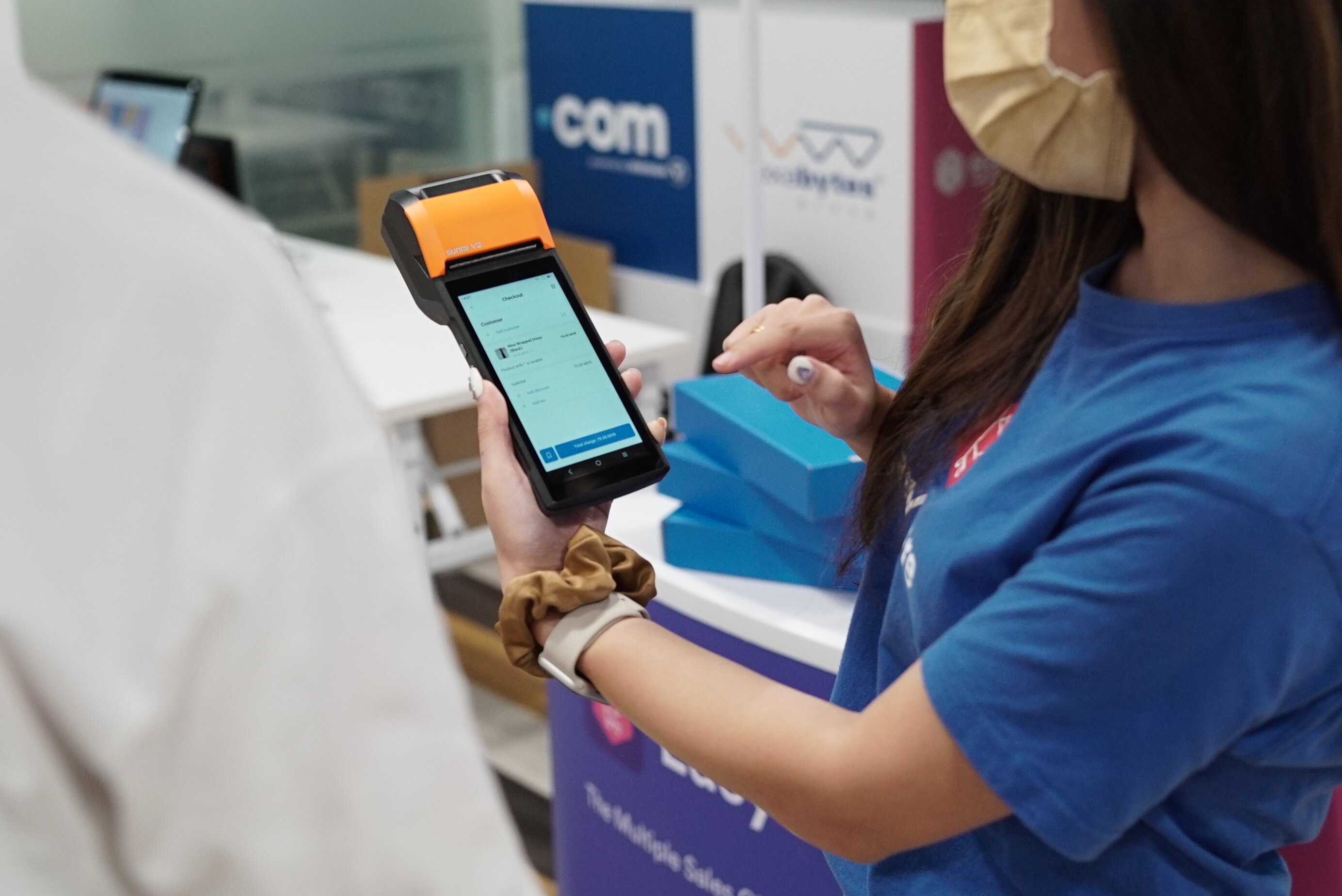 Insight #4: Implement tools and features that can trigger repeated purchases to increase your customer lifetime value
With the rise of customer acquisition cost and the demand for a seamless online and offline shopping experience, businesses need to implement tools and features to increase their customer lifetime value.
Tools such as having a unified loyalty program allows customers to collect and redeem points and vouchers both online and in-store, businesses can foster customer loyalty and encourage customers to come back more. As customers continue to make repeat purchases, their lifetime value increases exponentially, generating consistent revenue streams and establishing long-term relationships between the brand and the business. In essence, leveraging tools and features to drive repeated purchases is a powerful strategy for businesses to boost profitability and secure a loyal customer base for sustained success.
Insight #5: Leverage on data analytics to make more informed business decisions
The abundance of data available today provides valuable insights that can drive strategic and operational improvements across various facets of a business. EasyStore's customer data analytics and customer relationship management features allows businesses to segment their customer base based on various criterias such as demographics, purchase history, and purchase channel preference. Analyze your customer and sales data to identify trends and opportunities for growth. By using this information, businesses are equipped to create better targeted marketing campaigns, product offerings, improve customer services processes and retention strategies.
Womenpreneurs, here are your exclusive bonuses!
The success of the event was made possible with the support of partners like NinjaVan and SenangPay. As a token of gratitude, both partners offered exclusive bonuses to participants, further enhancing their entrepreneurial journeys:
EasyStore merchants can now sign up on a Ninja Pro Account with no minimum parcel volume. On top of a seamless integration and automated fulfillment with EasyStore, merchants will also be given a dedicated account manager from NinjaVan to help their business grow- both locally and internationally.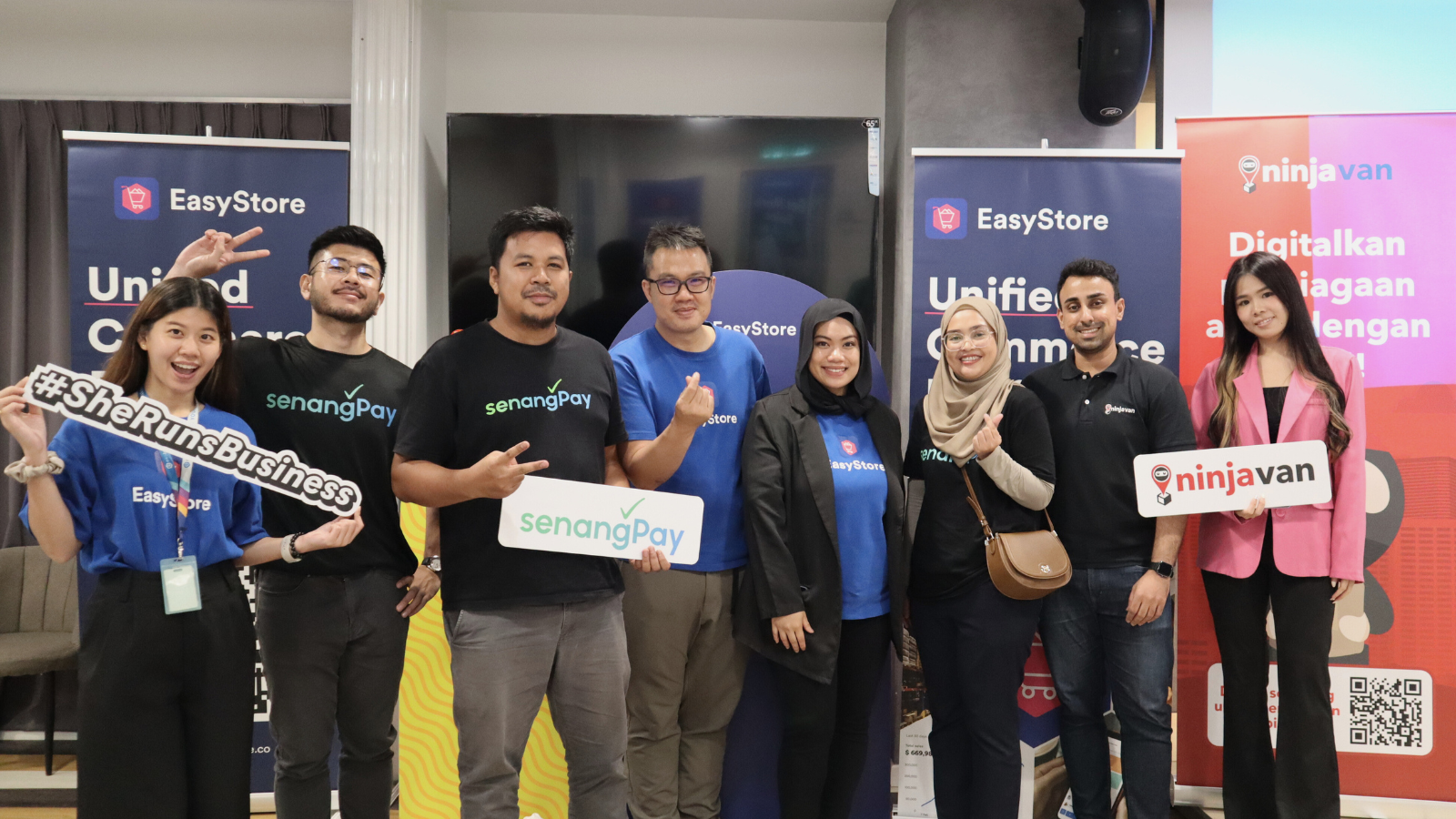 SenangPay offers a wide range of payment methods under one roof; from credit and debit card payments, FPX online banking, e-wallet payments and Buy Now, Pay Later options, SenangPay has it all. EasyStore merchants can now sign up on any of SenangPay's packages with a 50% discount until year end.
The Growth Strategies for Womenpreneurs event was full of insights, providing a wealth of knowledge and inspiration for aspiring women entrepreneurs. Through Keret Meraki's sharing on Content That Converts: Reel Winning Formula, Wawar's journey on growing her business revenue 12x with no business background while Nadia Amir's expertise shed light on current business trends and essential tools needed to support businesses growth strategies. Armed with these key takeaways, the participants were equipped to pursue and accelerate their business growth this year.
If you want to find out more tools, features and solutions to support your 2023 business growth strategies. Book an appointment with any of our experts today.
Connect with our team
Let's begin your unified commerce journey. Complete the form to chat, book a meeting, or connect with our team.