An Unforgettable Bazaar Event with a Unique Online-Offline Shopping Concept
By Amirul Mokhtar · 10th April, 2023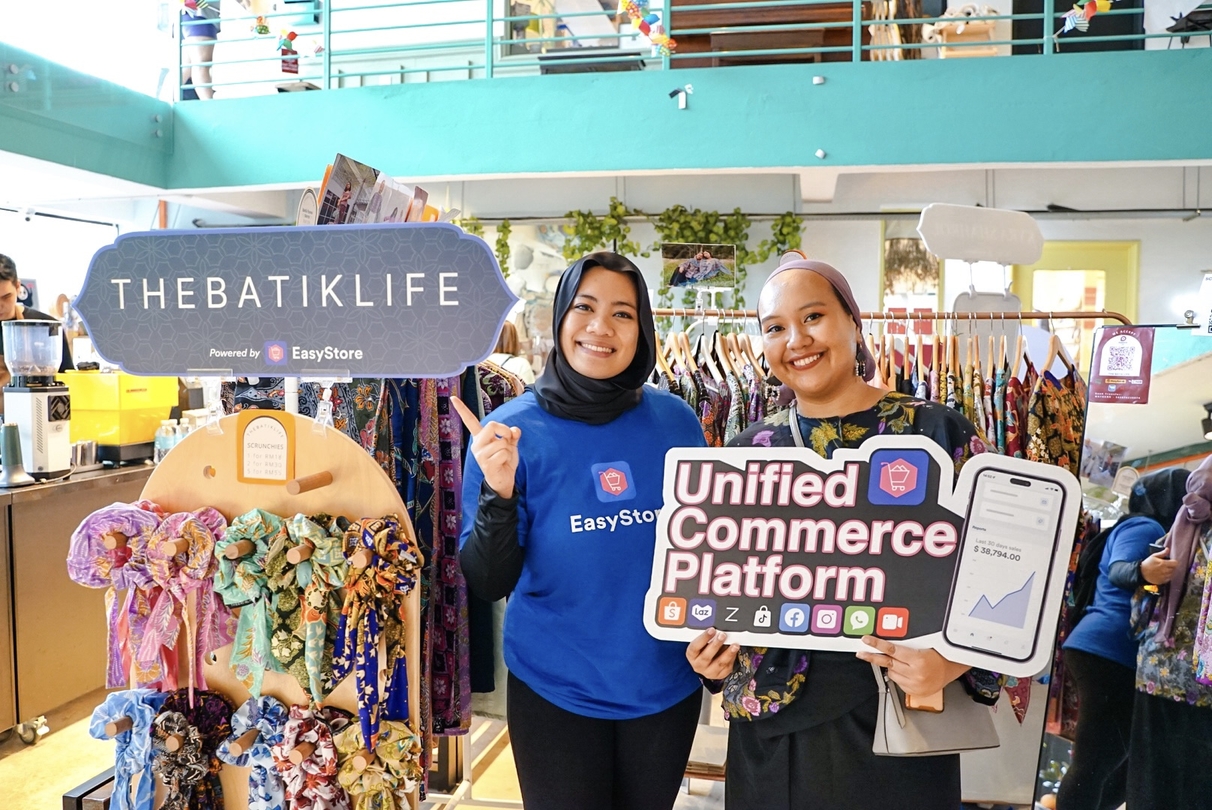 EasyStore, together with KEDAI KL recently organized the first Raya Bergaya Bazaar, a weekend bazaar with a new online-offline shopping concept.
The shopping event that took place from 25th March to 26th March 2023 at KEDAI KL, showcased over 20 vendors, such as popular local brands Kyra Shahrol, Valent Skin, Tiqa Collection, September Bakes and more.
The event was also made successful with the help from EasyStore partners, Lalamove and POS Malaysia.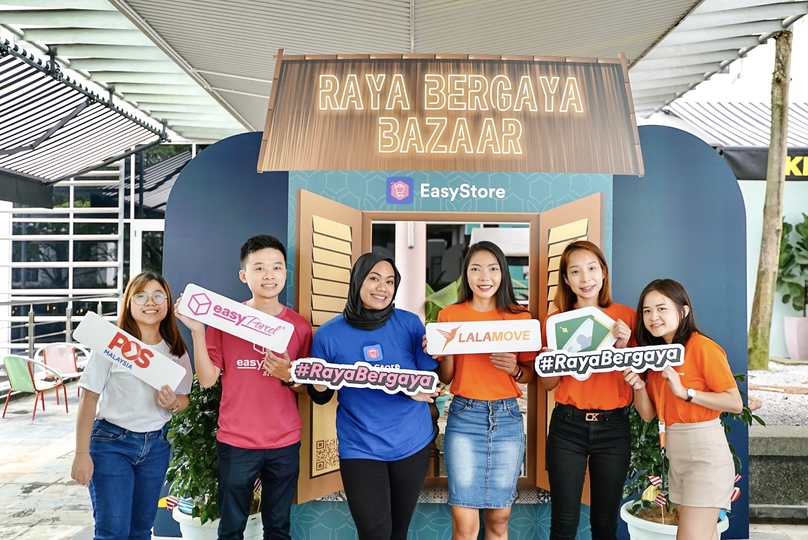 Merging Online and Offline Shopping
EasyStore's Raya Bergaya Bazaar brought a new approach for shoppers as well as the merchants.
With the help of EasyStore Unified Commerce solution, merchants were able to easily turn their mobile devices into a Point-of-Sales that is linked with their online store.
Orders, inventory and customer database are synchronized across multiple sales channels and managed under one system.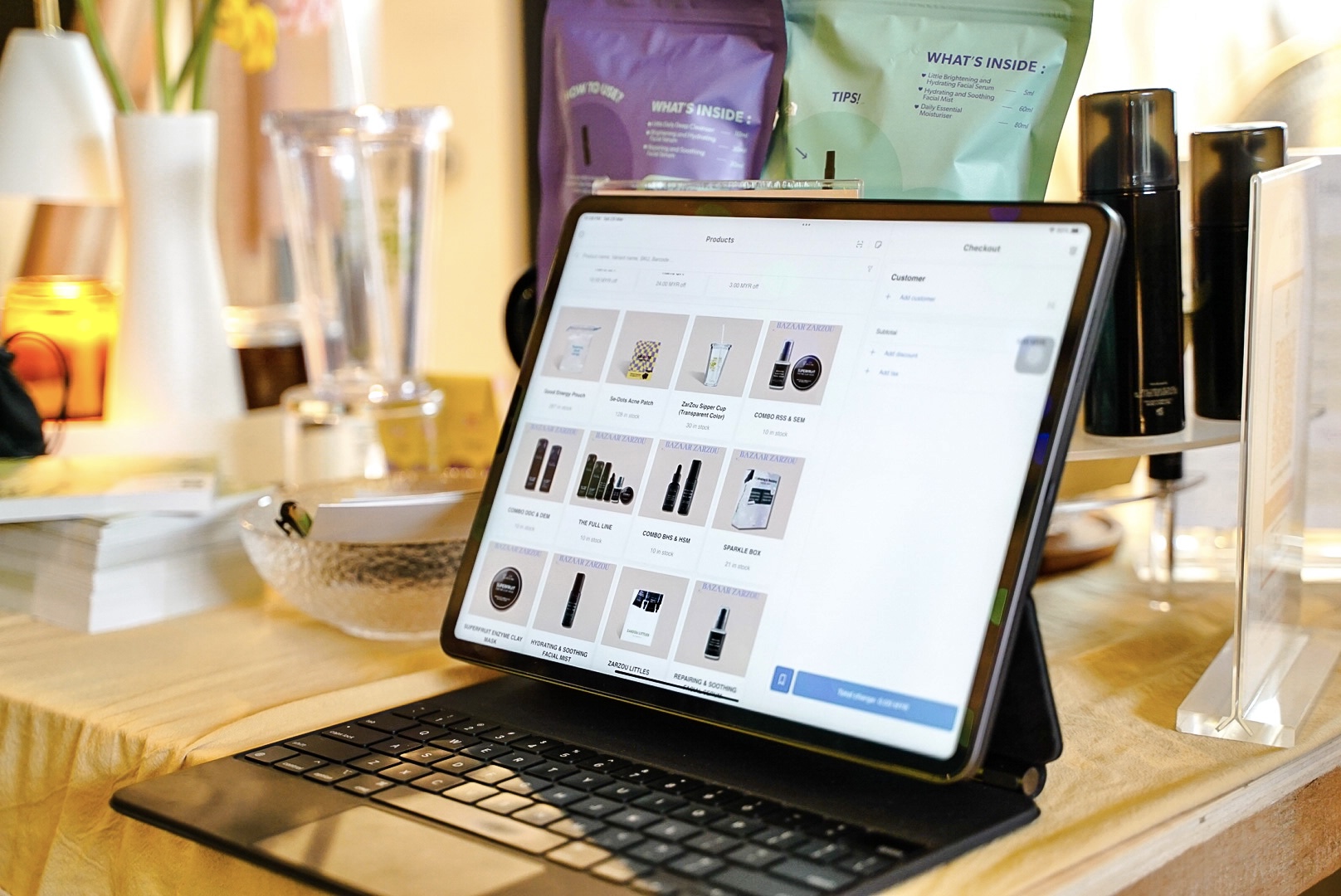 Visitors were also encouraged to install a customer shopping app on their phones to experience the online merge offline shopping.
With the mobile app, they were able to view vendors' product catalogs, register accounts and collect points on purchases.
But it didn't stop there. Bazaar shoppers can also use the app to shop from the vendors even after they left the bazaar.
Staying In Touch With Customers
Benang By Nini, an EasyStore merchant opened up her first ever offline pop-up during the bazaar. Not only did she manage to meet new target audiences from the crowd that came to the bazaar, her strong online presence and online followers were eagerly waiting for her to open up a booth so they could meet her and purchase her products physically.
Selling out all her handmade embroidered jute bags and keychains in just 2 days, her sales came from a mix of new customers and her loyal followers who came to purchase- further cementing the need for being present on both the online and offline space.
September Bakes, a Lalamove merchant, gave out delicious samples of their renowned and famously known brookies for customers to try on-the-spot. The soft, chewy brookies just melt in your mouth and would sell out by the end of the day.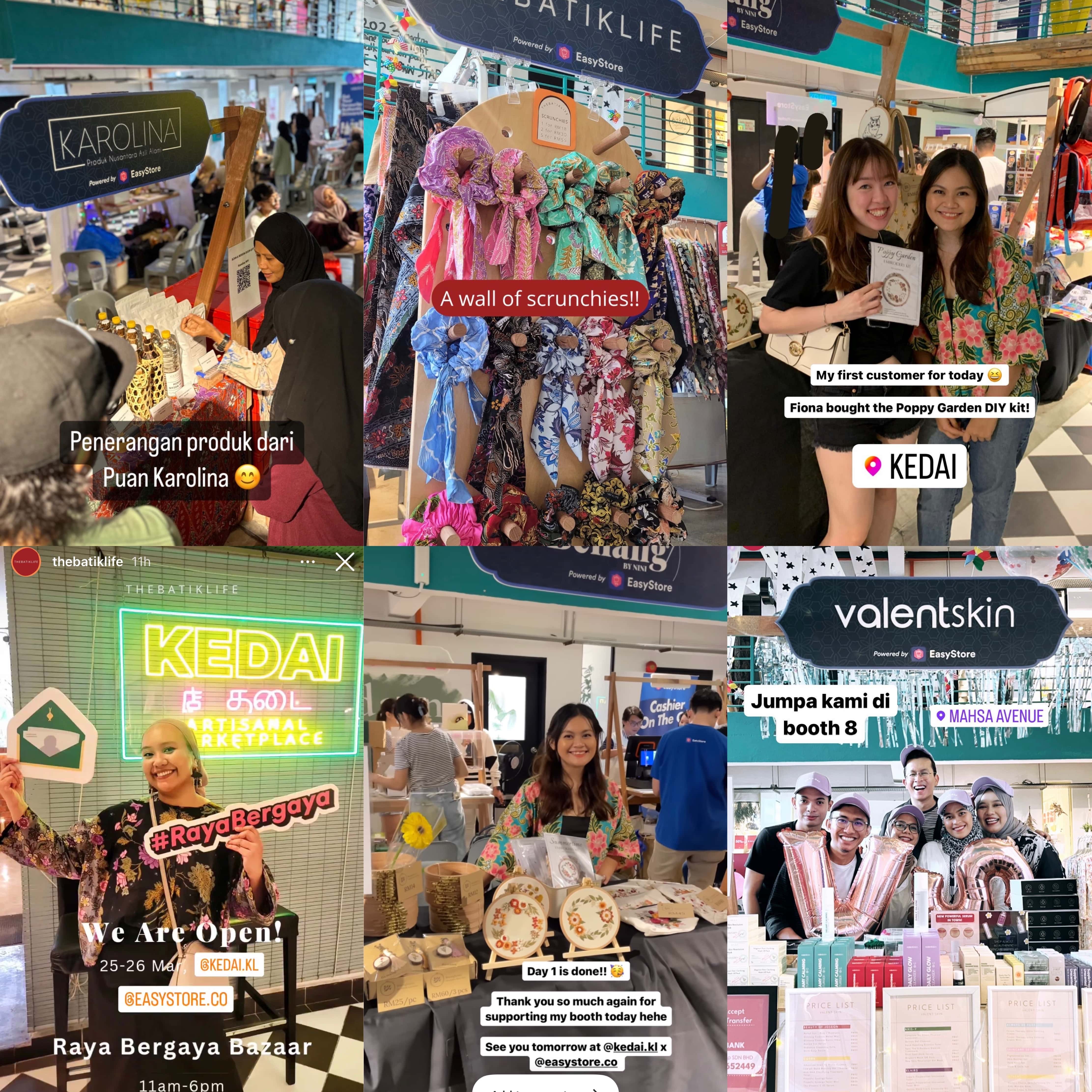 They even had a limited edition raya cookie box with a handwritten card for customers to gift to their loved ones. Another example of customer engagement that businesses can do to engage with new customers and leave them with heartfelt goodies during this celebratory month.
Other successful methods to engage with your offline customers after your customers have left the bazaar is by collecting their contact details easily and seamlessly. This allows you to stay in touch with them via WhatsApp, SMS or even email to send out your promotions and deals to keep them loyal to you!
Two of the participating merchants, Valent Skin and Yoake Florist did this really well. In order for you to complete your purchase, Valent Skin used EasyStore's POS system to fill in the customers contact number and email address before handing over the purchased item with a free gift.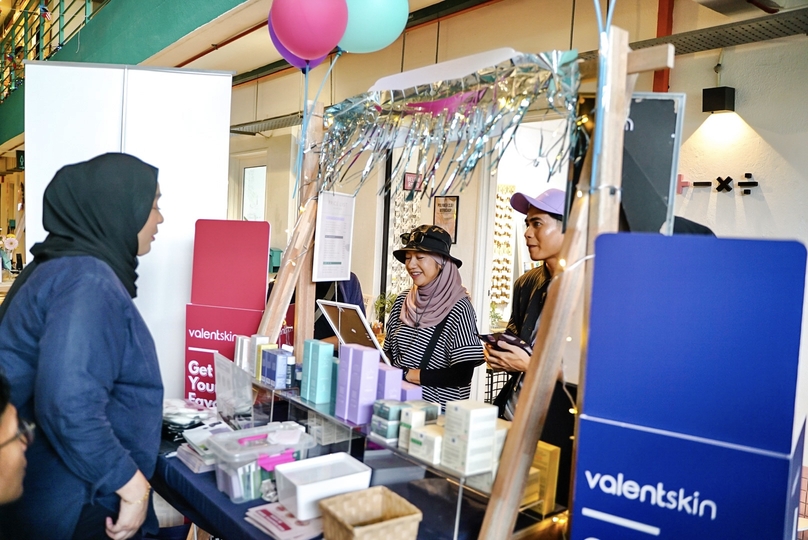 Using the EasyStore POS feature, Valent Skin immediately saves the new customer as a member segment (example: Bazaar customer) and kept them in their member database to send out future promotions via SMS and email blasts- both easily done using EasyStore's Message Broadcast feature.
Yoake Florist on the other hand, gave out a free flower bouquet to bazaar visitors whenever they provided their email address and contact number- even without purchase! All in all, they managed to collect over 80 leads over the weekend. That's nearly 100 new potential customers.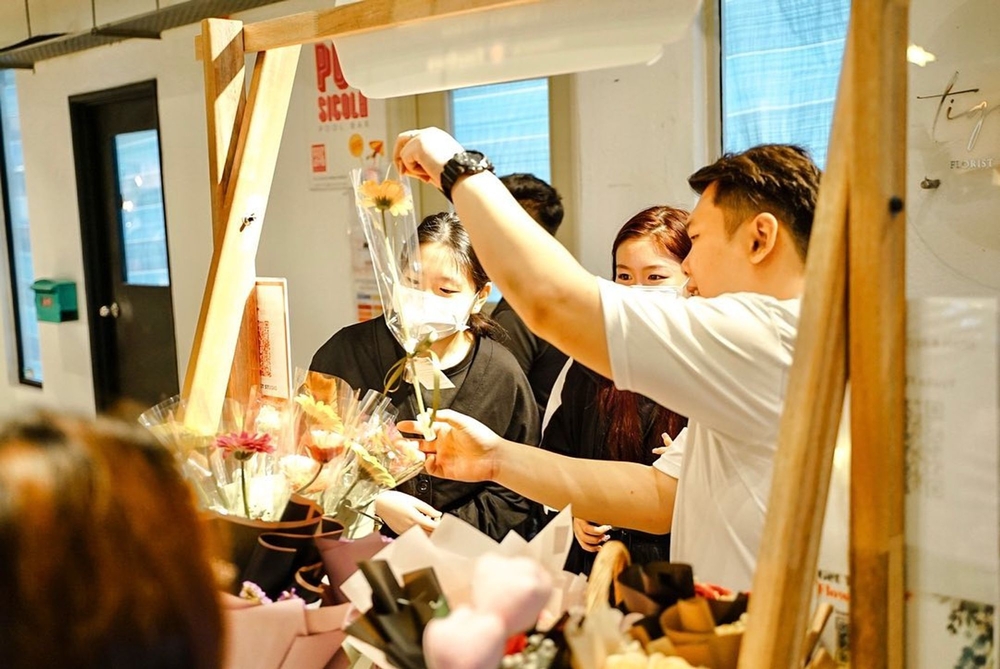 The Future of Unified Commerce
Even with the growth of online shopping via social media and marketplaces like Shopee, Lazada and TikTok Shop, it is still important for online businesses to have a physical presence.
Nothing quite replaces the convenience of shopping physically and having that face-to-face customer relationship.
Bazaars and pop-up shops let digitally native retailers meet and get to know their customers. It also allows customers to "put a face with the name," through a tangible brand experience.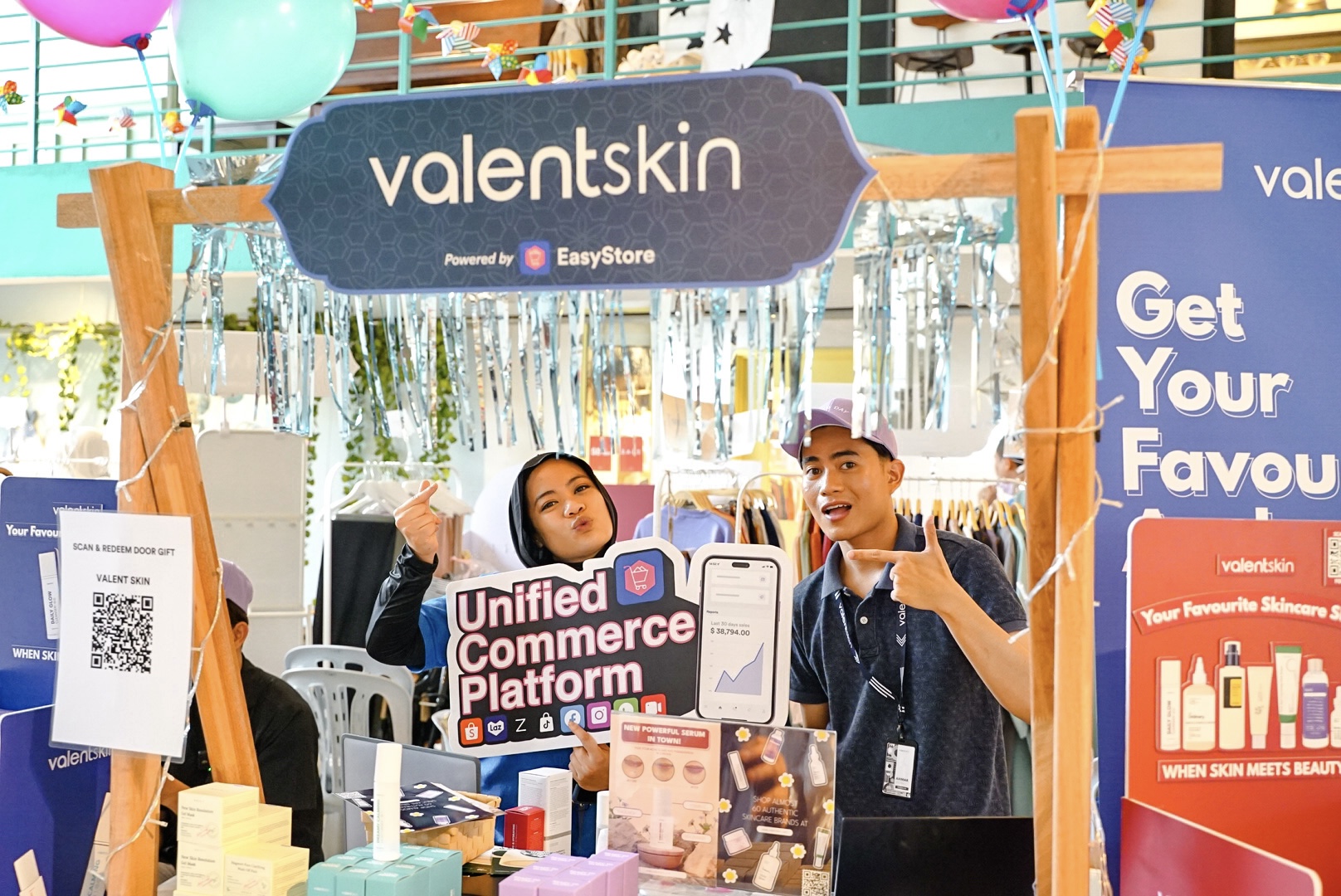 Allow your customers to have the convenience with seamless brand experience both online and offline, increase your customer and audience reach, collect and have comprehensive data analytics of your customers both online and offline and increase your marketing opportunities by armoring your business with unified commerce.
Head over to EasyStore to find out more on how our solutions can help you achieve unified commerce.
Connect with our team
Let's begin your unified commerce journey. Complete the form to chat, book a meeting, or connect with our team.