Speed up description write up with ChatGPT
By Emma · 17th February, 2023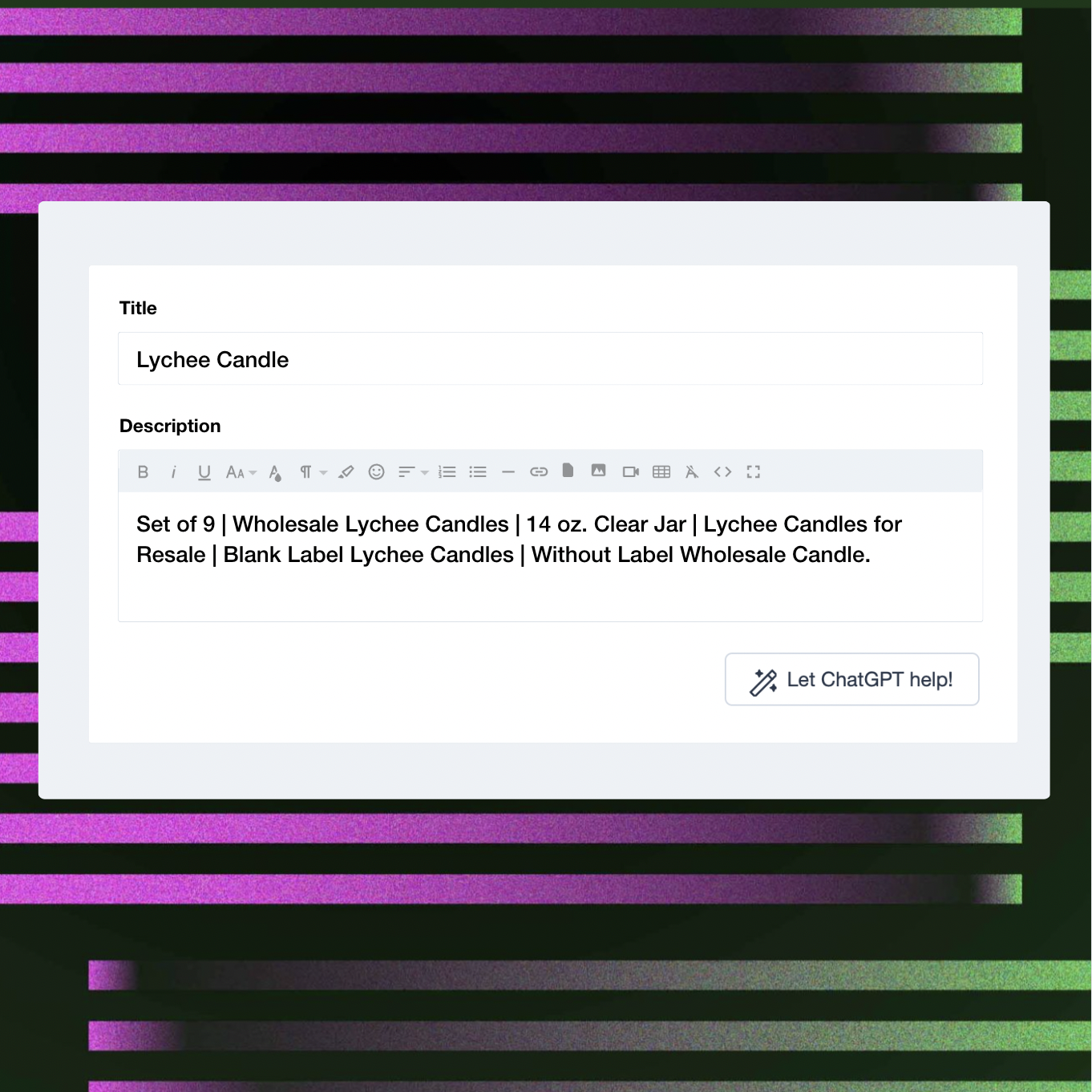 ChatGPT, a large language model based on AI, has exploded in popularity worldwide since the end of last year, and this topic has been spreading in community for several months. With a powerful database and natural, fluent text processing ability, ChatGPT has been continuously tested by users in the community, and its learning speed has doubled and accelerated as it has gained over 100 million users.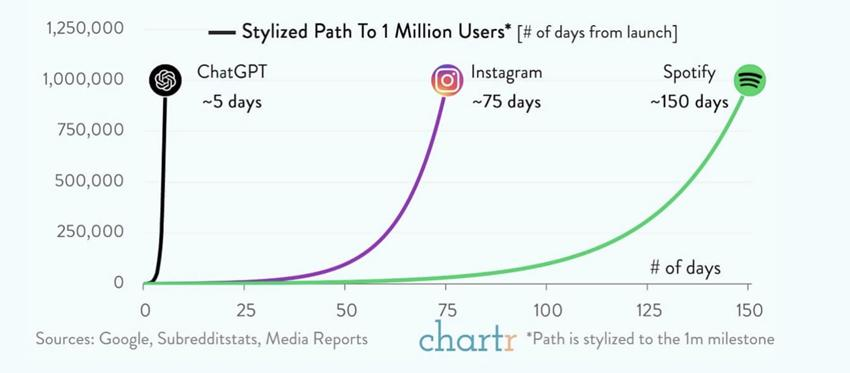 Image 1: ChatGPT reached over 100 million users in just 5 days (source: Chartr)
The Usage of ChatGPT in Ecommerce
E-commerce professionals have seized the opportunity to use the convenient AI service of ChatGPT, and many writers have started using it to accelerate the writing of e-commerce copy and provide inspiration for e-commerce copywriting. It can even generate descriptive copy in various languages, helping businesses to solve copywriting problems when going cross-border. By providing enough information, ChatGPT can generate complete and highly rich e-commerce copy for you. You can input relevant content, such as product category, target audience, product features, unique selling points, and price, according to the provided template to obtain the generated copy from ChatGPT.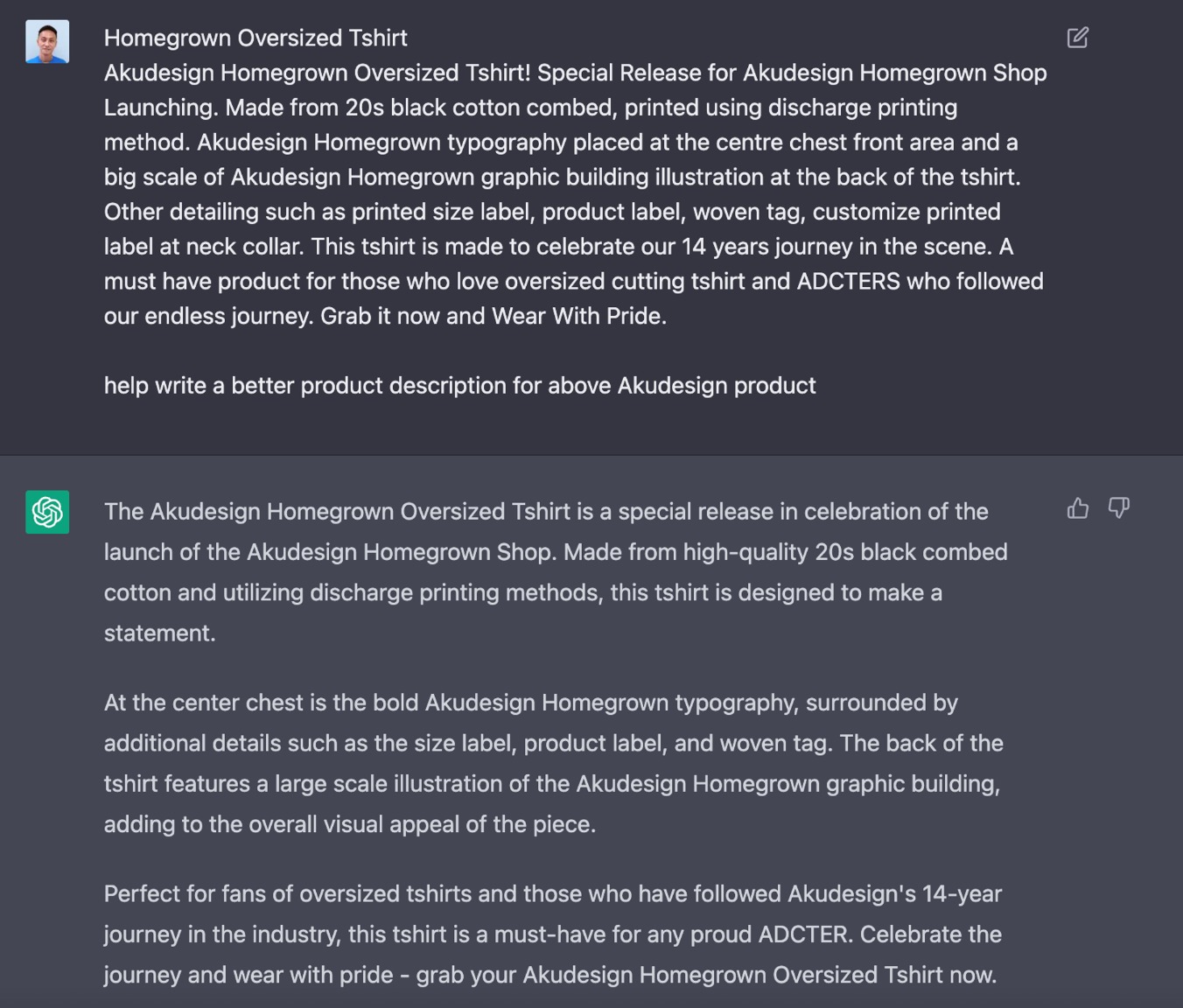 Image 2: We input some the current product description of a product, and a better version of copy was generated
If your business is targeting oversea customers, you can also easily convert the copy to the local language of the target sales country. Taking selling to Japan as an example, we asked it to convert the product description into Japanese language: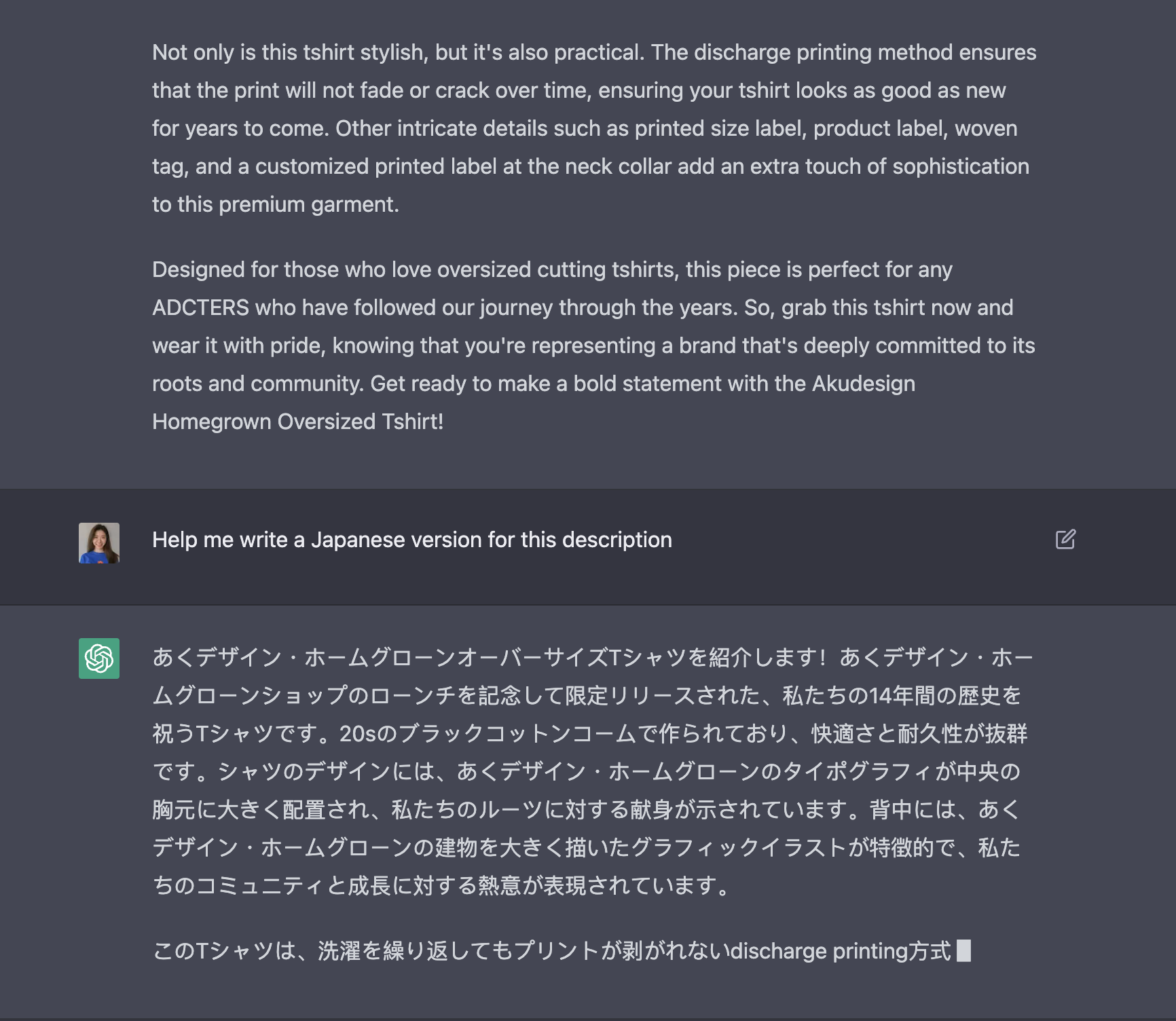 Image 3: With the help of ChatGPT, it is possible to quickly translate content that is suitable for sales in other countries
Use ChatGPT in Your EasyStore
Being able to create high-quality and efficient copy with the help of ChatGPT is definitely a great boon. However, for businesses who are not familiar with ChatGPT, using it is not a simple matter. But don't worry, EasyStore has already integrated this function for you! Through the integration in the backend, you can directly generate product description copy in our backend by providing your own product information and features/specialty, and you can quickly get a complete product description or web page meta description.
By having this, you don't need to specifically open the ChatGPT website hosted by OpenAI. When you're listing a product, just click "Let ChatGPT help!" and enter the product name and key features, then it will generate the content for you in seconds. When you are editing product information or lacking inspiration for descriptions, just let ChatGPT show off its skills!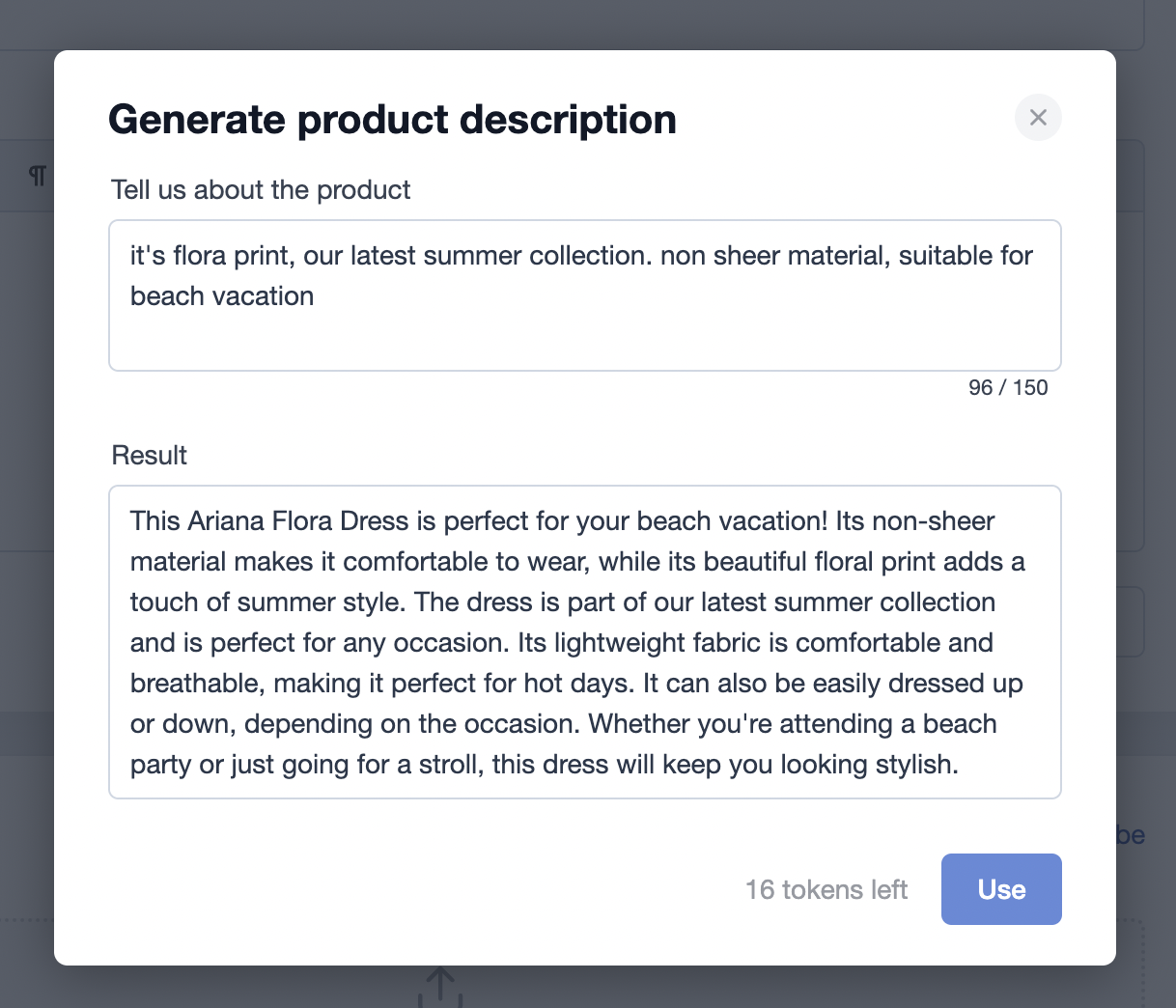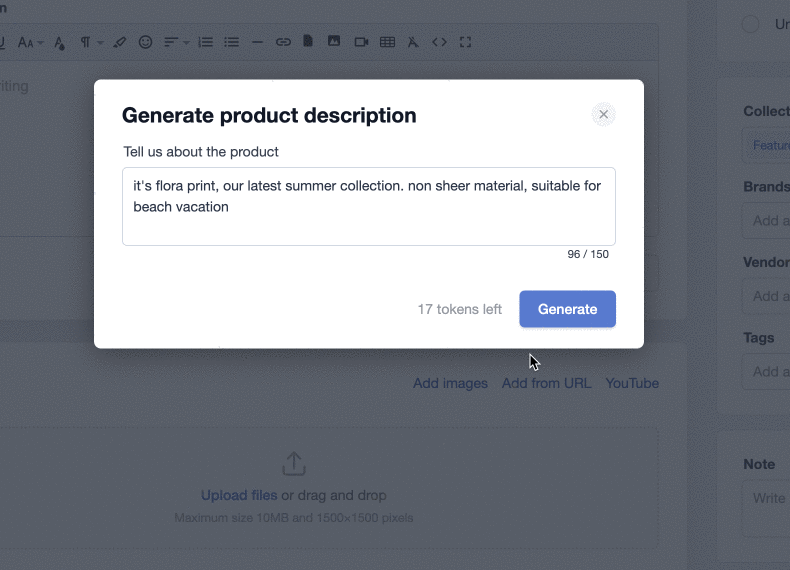 Image 4: When editing a product in EasyStore, just enter some key information and Let ChatGPT tool will generate the description automatically
Do More with EasyStore
EasyStore is more than just a platform that integrates with ChatGPT to help you generate high-quality product descriptions. We're a unified commerce solution that helps you manage both online and physical store business. With EasyStore, you can easily manage and streamline your products, customer, inventory and sales across multiple sales channels from a single dashboard, making it easy to expand your brand's reach and appeal to different audiences. With a free trial available, there's no reason not to sign up and experience the power of EasyStore for your business.
Start selling with EasyStore
Sell and manage your business all in one place
Connect with our team
Let's begin your unified commerce journey. Complete the form to chat, book a meeting, or connect with our team.