Say No to Price War, Build Your Brands Today!
By Vincent Leong · 29th March, 2022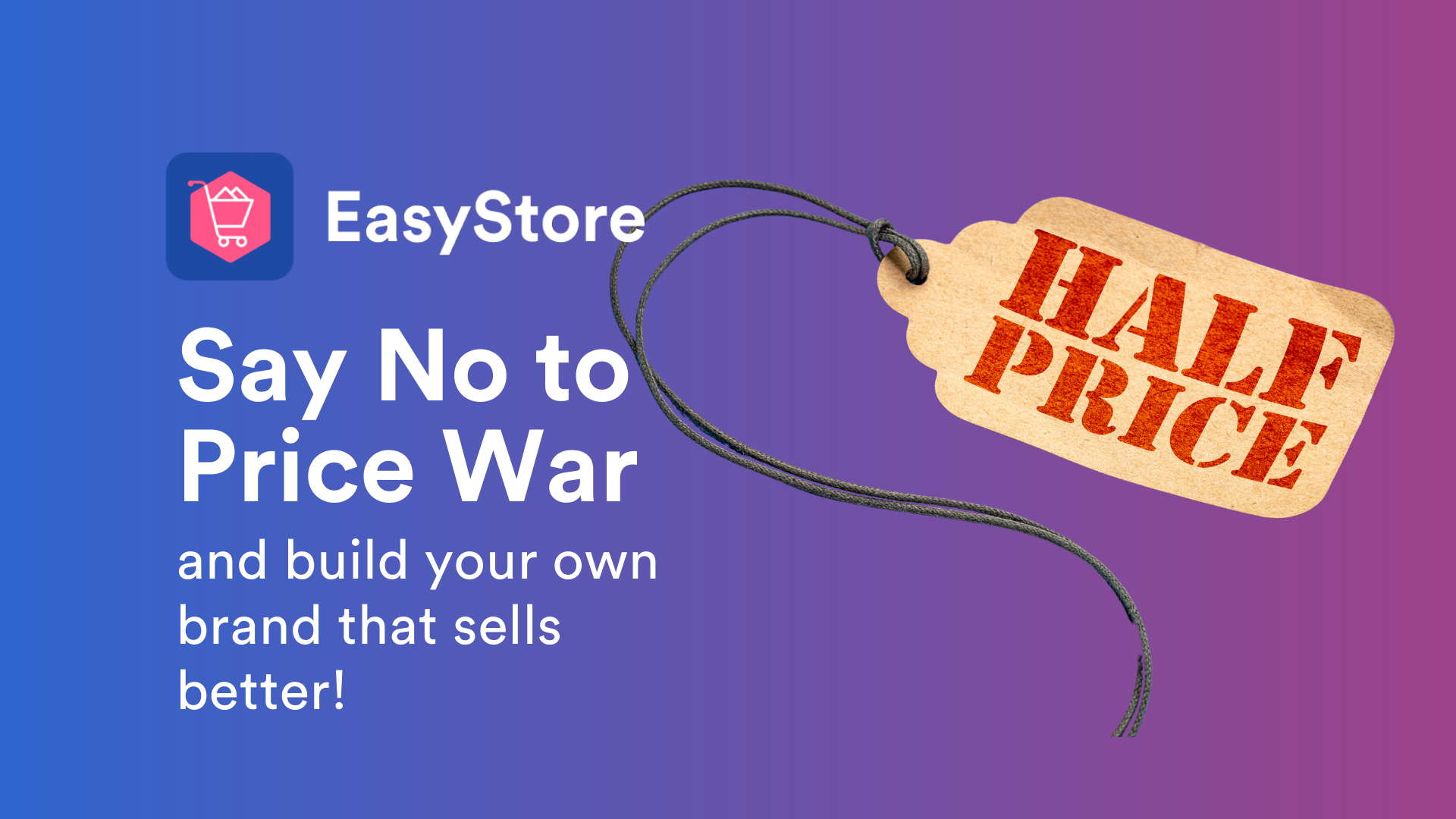 It's common to find similar product listings on the search results from online marketplace where shoppers can quickly filter and compare for the best price items.
This is what attracts shoppers flowing in to these marketplaces and is also what makes online marketplaces unique and attractive to sellers too.
And this is where price war begins!
Do you find yourself trying to lower down prices and trying to undercut competitors?
If that's a "Yes"?
Then you are trapped in price war, and this will reduce your profit and increase more workload to constantly monitor competitors' selling price.
In this article, I'll help you find the causes and discover the BEST solution to jump out of price war.
Let's get started!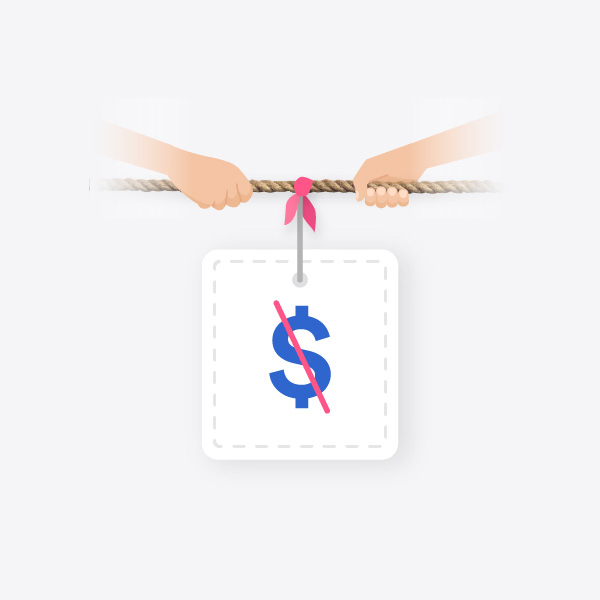 The 3 main reasons you are stuck in a price war
Market over-saturated with too many sellers selling the same products.
Marketplace encourages fierce competition to keep the price low for "their" customers.
Sellers are chase short term sales target and neglecting long term profitability.
Marketplaces with large number of shoppers ready for your store attracts more sellers into the market.
For instance, a keyword search displays your products in a list with other distributers makes it difficult to prioritise pricing or brand.
And always remember that customers on marketplace are not truly yours, because they only remember the marketplace that they are buying from - not your shop name.
Hence, it's rare to find a customer that remember your brand and get a repeat buyers in the long run.
So how can you win a price war?👇
Price war can be a drain on your business resources and its bad for profit.
In order to win a price war, is to avoid the price war, and finding a way to stand out in some other way than price could get your way out of it.
Therefore, building a brand to show and convince shoppers that you are a reliable seller to stand out.
Stand out from your competitor, and build your brand today!
In this article, i'll will show you everything you need to know about creating a brand for multiple sales channel selling.

So why should you build a brand?
Does your brand still matter if you are selling only on online marketplaces? The answer is YES!
When there are too many similar products on marketplace, the only consideration points are pricing, reviews and branding.
And branding is great, because:
People are more likely to buy from brands that are familiar
Shoppers tend to believe most brands owners have a reputation to uphold and will offer a satisfying experience.
The opportunity to earn more!
Have you found yourself paying extra for the same product just because the product has a brand on it?
That's right! The power of branding provides you the luxury to sell your product at a higher price that shoppers are willing to pay for.
To start a brand, you'll need a website.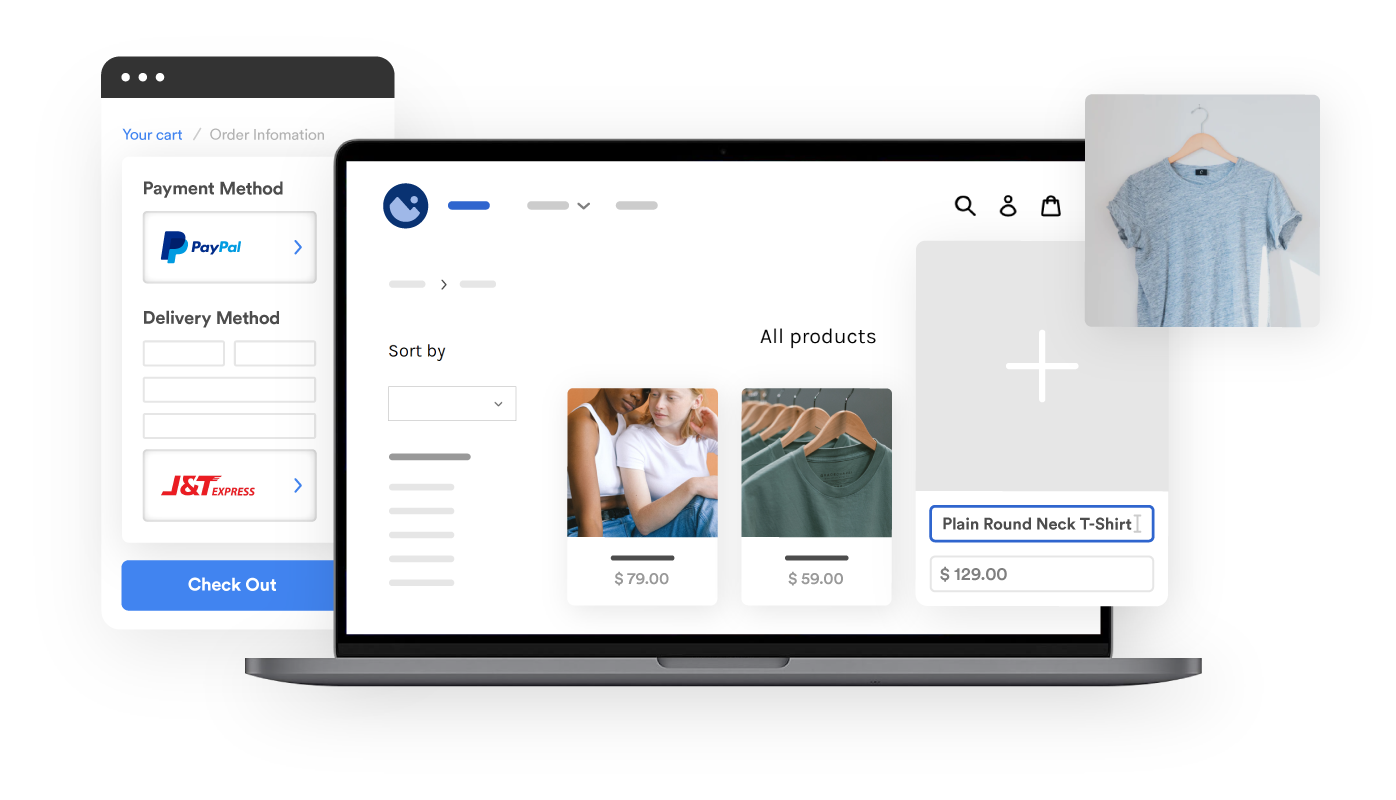 Don't just sit and wait for customers. Besides having customers that are coming from marketplace, You can build a website to utilize the search engine to increase your Google ranking.
An online store will be more SEO-friendly and also get you more free traffics because every content that you published can and will be grabbed by Google to reach more potential customer pool.
Create a website and enjoy great branding experience!
Branding is all about personalization. Building a website meaning that you can have everything the way you wanted.
Take control of your customer journey!
[then]
Shoppers found you on marketplace → Make first purchase → End journey
[now]
Shoppers found you on marketplace → Make first purchase (customer details stored with EasyStore) → Receive latest news/promotion → Repeat purchase → Refer your brand to others
*If they didn't purchase on the spot (but visited your website), you can reengage with them on social media or retargeting ads.
Deliver the message the way you wanted.
*People buy stories before they buy stuff!
You'll have the freedom to include blogs or write an about us page to tell stories or share more information about your products or brand.
A website allows your customers to share them around and will greatly help in bringing more traffics to your online store.
Another misconception we have that selling online reduces the interactions with your customers.
That's not true.
In fact, selling on your own branded website can actually help you to have more engagement with your customers at different touchpoints. It is easier to collect, measure, and act on customer's information.
You can build an entire customer's experience based on the details you gathered.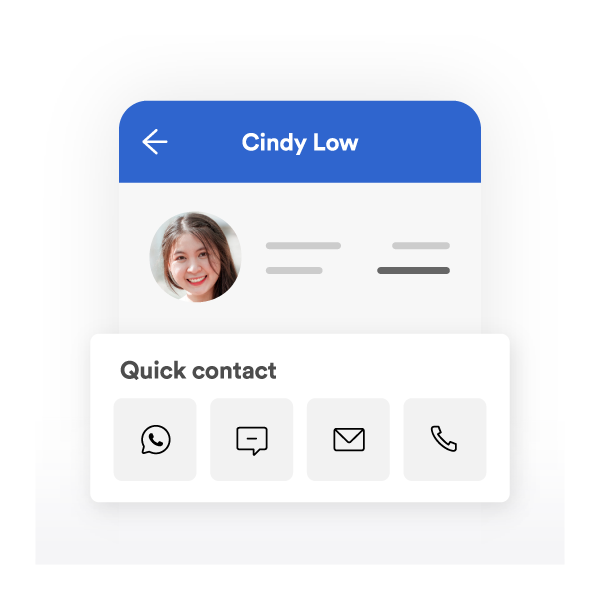 Design the layout the way you wanted.
An online store is one of the best ways to build your brand from the ground up.
The appearance of your storefront plays a very important role in leaving a good impression on your visitors and customers.
By choosing from over 40 free pre-designed templates, you should be able to customize the entire design to fit your brand identity.
Besides, you should also get your own custom domain name for your online business. Your customers can easily reach you with your own personalized link.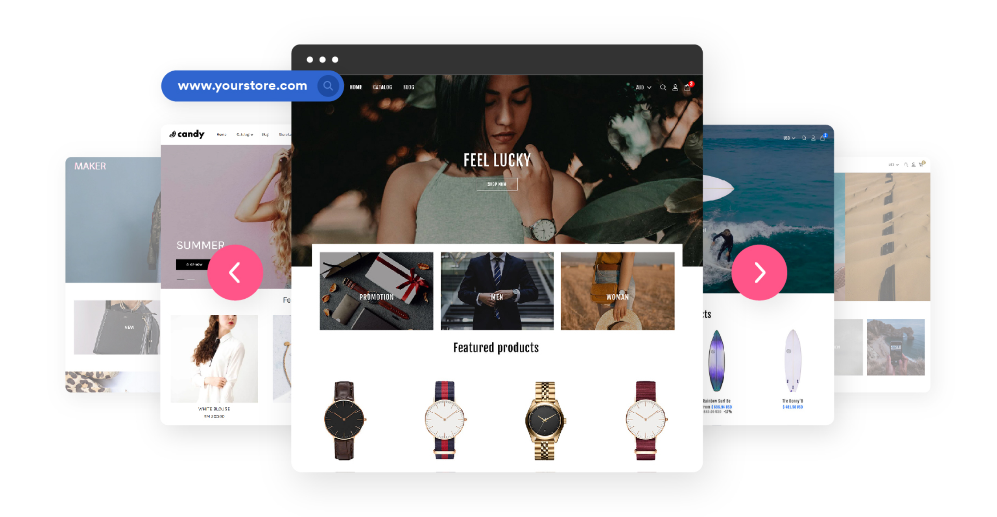 Deliver the shopping experience the way you wanted.
Generally, an online store should provide a smooth purchase experience to your customers.
The experience should include a complete checkout flow where your customers can be attracted to your offer → place order easily → receive order → customer review/refund → repeat purchase.
Providing more value than just products. You should be able to freely adjust any promotion as you wish. With promotional tools like discounts, vouchers, free gifts, purchase with purchase, and reward credit, get your customers to increase their order volume from you and create repeat purchases.
You can also choose from over 40 integrated payment gateways and find your customers' most preferred payment method to accept payment. Besides, you can also set up your shipping method to ship your customers' orders to them.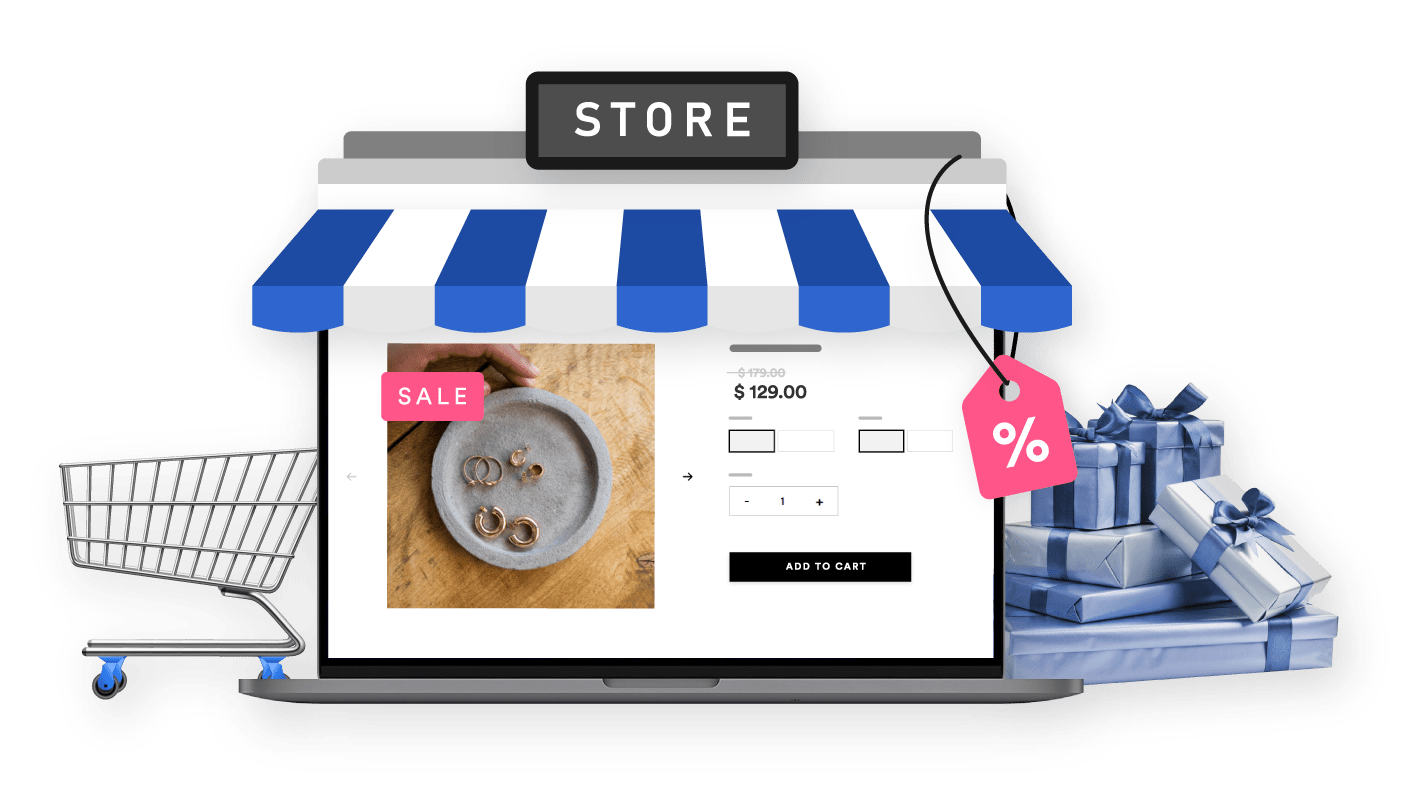 Now you can take full control of your customers experience from knowing your brand → buying from you again.
Put an end to bad retention!
Connect your marketplace with EasyStore will allow you to manage and store every customers details for future marketing activities.
*There are also other tools to help manage all sales channels in one place. Read more
This means that you'll have 100% control of your store, data, and brand.
And with such, you can turn marketplace customers into your own customers, where you can direct contact your customers with a single click to push your latest promotion.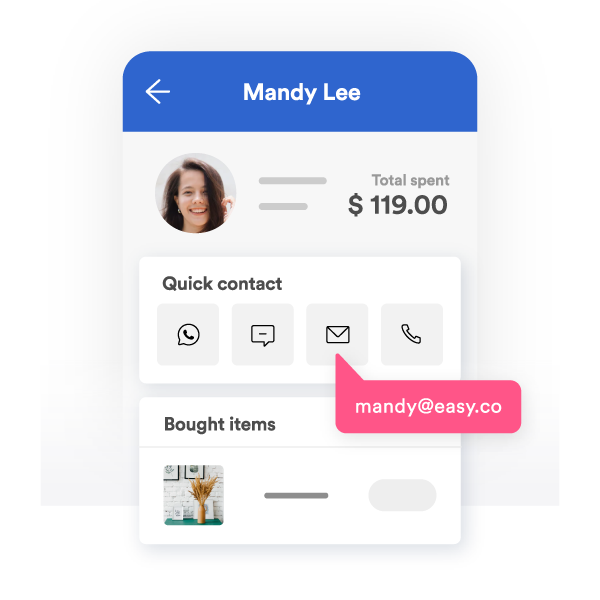 No doubt, marketplace is great is selling your product, but it may not be what that make your brand shine.Not playing by anyone's rules, scale your business and build your brand today, expand to over 7 popular sales channels tomorrow with EasyStore.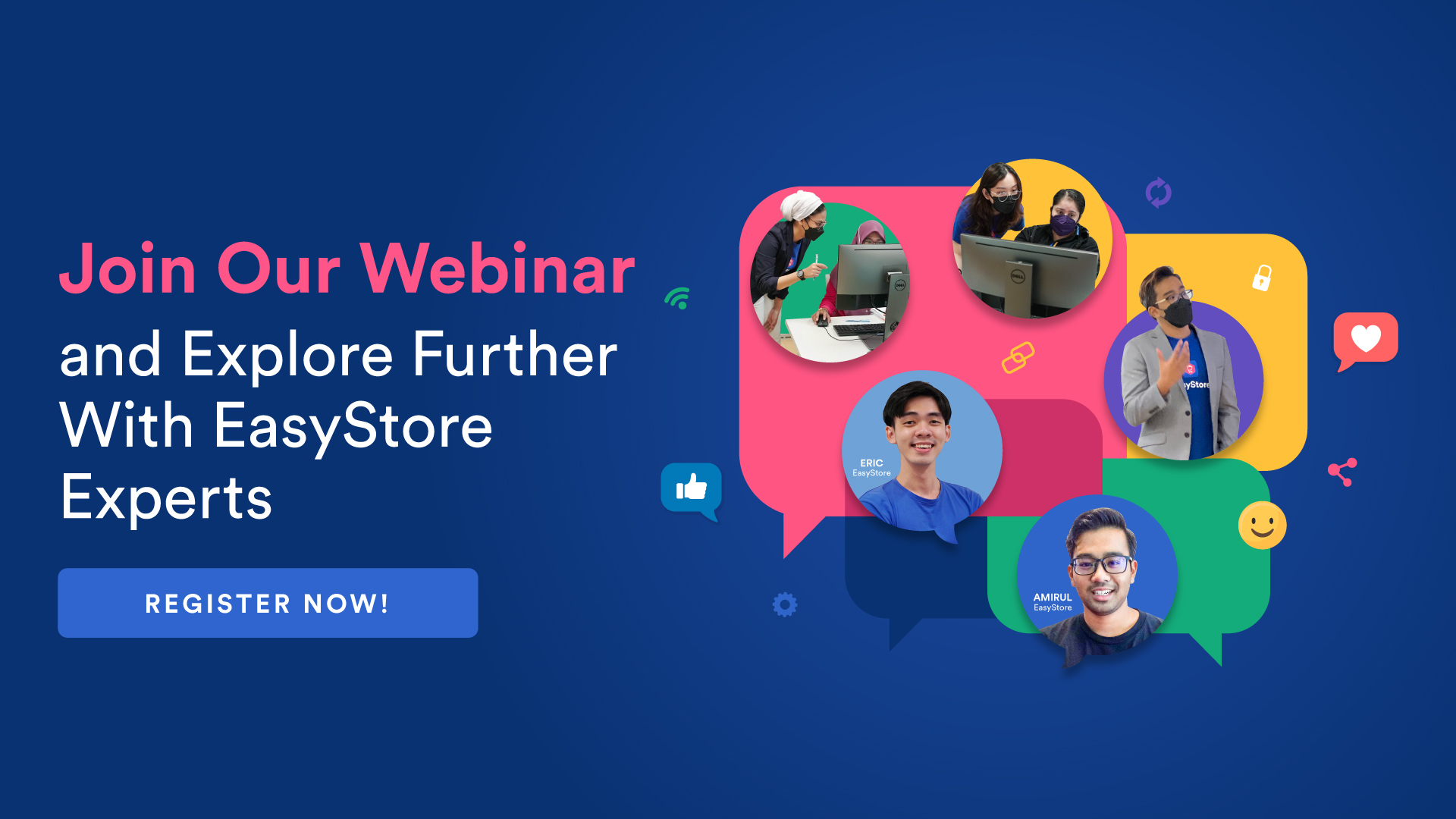 Start selling with EasyStore
Sell and manage your business all in one place