11 Ways to Increase Repeat Purchases Using EasyStore
By Amirul Mokhtar · 21st November, 2022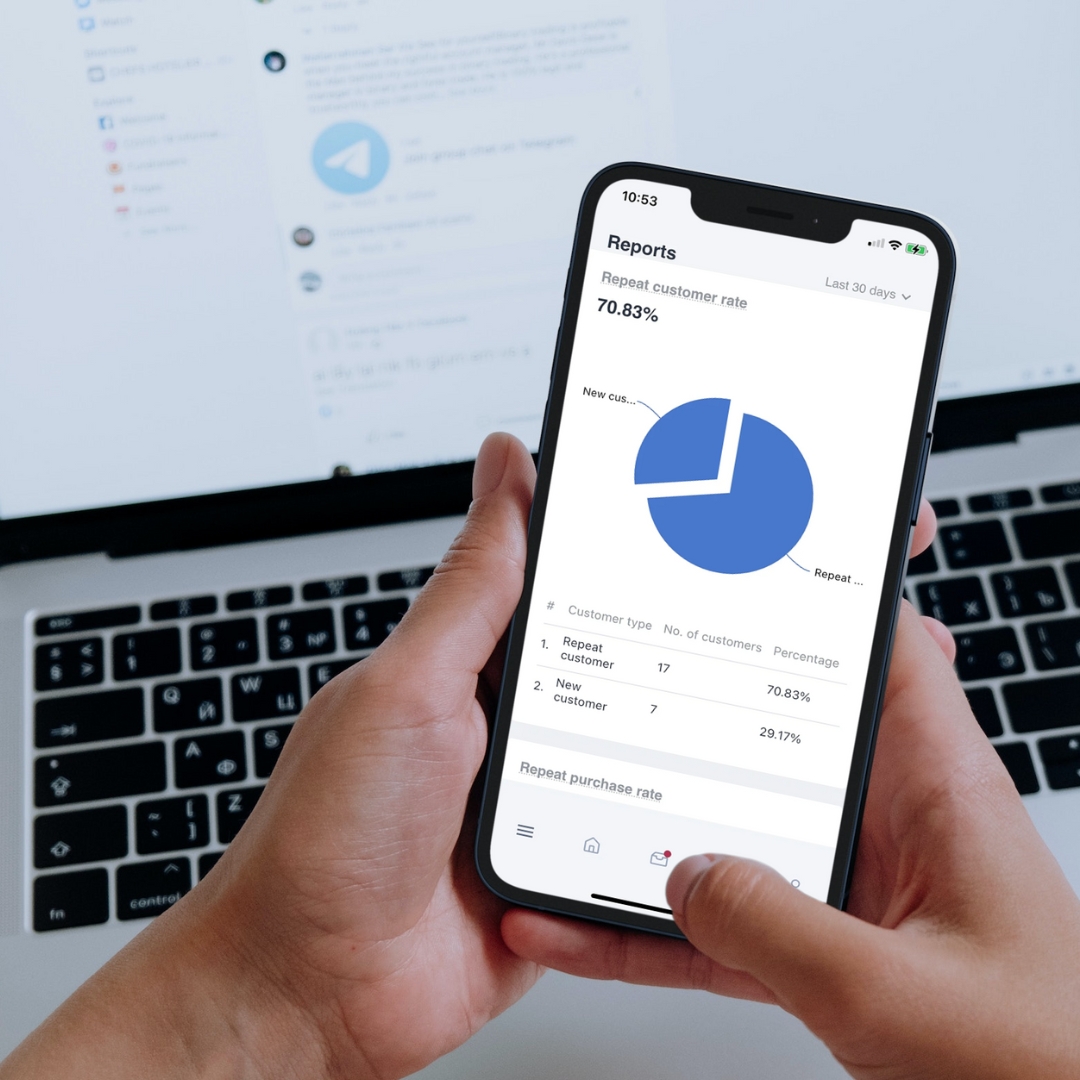 Repeat customers are the key to profitable business growth. It cost less to retain existing customers than to acquire new ones and they are willing to spend more because they already trust you.
Here are 11 ways you can use EasyStore to get more repeat customers:
#1 Make it easy to buy from you
It is important that customers have a great experience buying products from your brand. They wouldn't want to repeat purchase from your brand if they did not have a good experience the first time.
The easiest way to do this is just make it easy and convenient for them to buy from you.
EasyStore is a unified commerce platform which means on the front end, customers are able to buy from you from whichever way that is most convenient for them at that time. And in the back end, everything is centralized so you can provide the best shopping experience to your customers.
#2 Encourage new customers to register an account
By creating an account with your brand, customers can log in to view their orders and edit their account information. When a customer logs in, the details stored in their account are auto-filled during checkout for a faster checkout experience.
Customer's profile information is saved in your customer management in EasyStore, which you can use for better customer service and marketing.
To encourage new customers to register, offer them special discounts on their next purchase if they register.

Additional guide: How to set up customer account in checkout settings
#3 Improve the post-purchase experience
In online shopping, the gap from when customers make a purchase to when they receive the item, is huge. During that time, customers can't help but to worry about the purchase they made.
To reduce their worries and not assume the worst about your brand, you need to proactively communicate and give updates for their assurance.
When you are getting more and more customers, reaching out to your customers manually just doesn't make sense. This is where EasyStore can help.
Order and payment confirmation
With EasyStore, your customers will automatically get a purchase confirmation notification and receipt via email upon successful payment.
This gives them assurance that payment has gone through and purchase has been made
You can even customize these emails to create a lasting impression on your brand.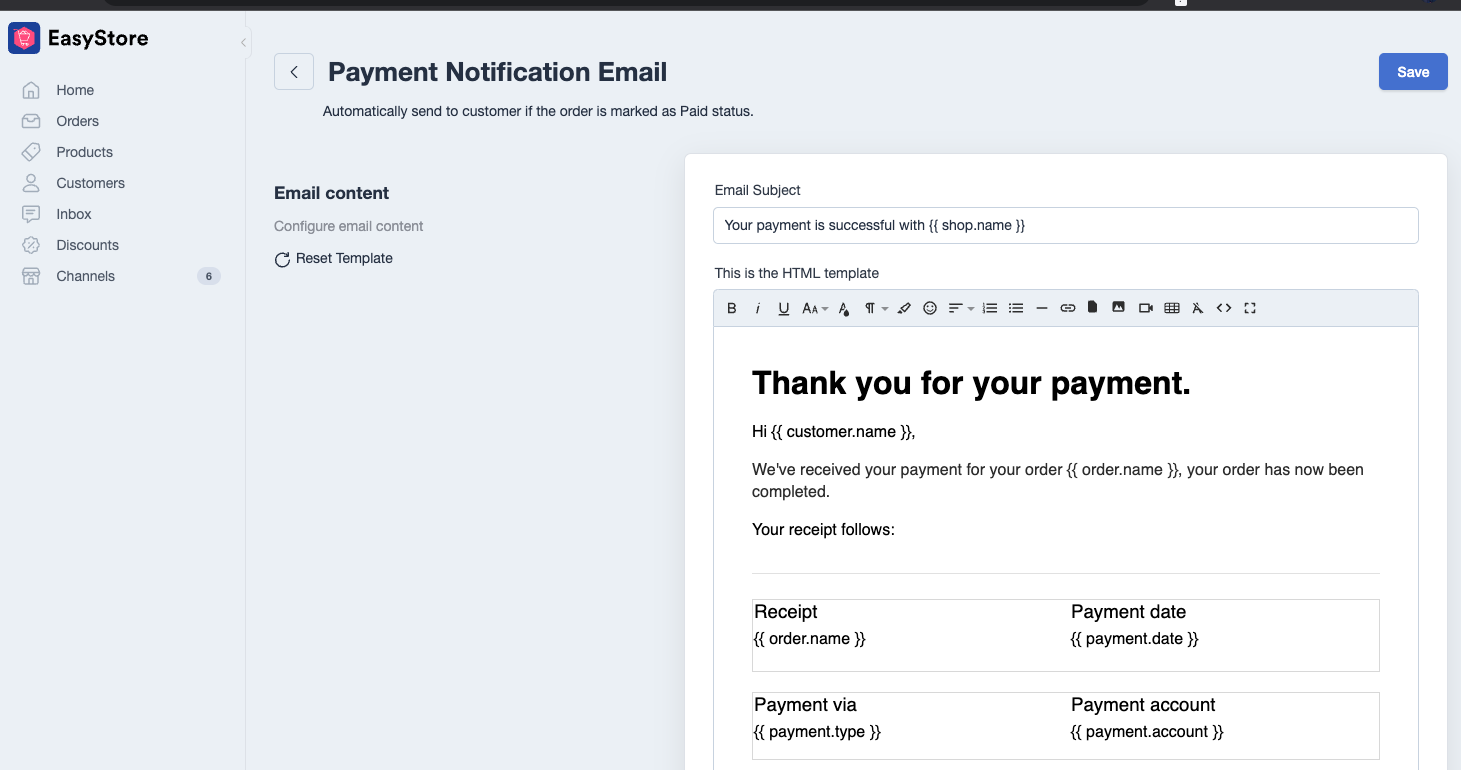 Shipment tracking
Even after you have fulfilled and passed the items to delivery providers, the buying experience doesn't stop there. The items have to be delivered to the customers.
Aside from purchase confirmation email, customers will also receive email notification with shipment tracking info, automatically when order fulfillment status has been updated.
With EasyStore, you can also integrate with delivery aggregator services such as EasyParcel or Delyva, which not only can you book delivery from multiple service providers but also allow your customers to receive tracking updates via email, SMS and even WhatsApp.
They also allow you to create your own branded shipment tracking page which will create an even better impression on your brand.
#4 Be available through multiple communication channels
The automated notification emails can help reduce a lot of the manual work dealing with customer inquiries but some customers may still want to talk with a real operator.
Or there might be an issue with their order.
Make sure to display on your online store how you can be contacted via contact form, email, phone, WhatsApp, Telegram etc.
You can also add customer service plugins that allows your customers to chat directly with you on your website.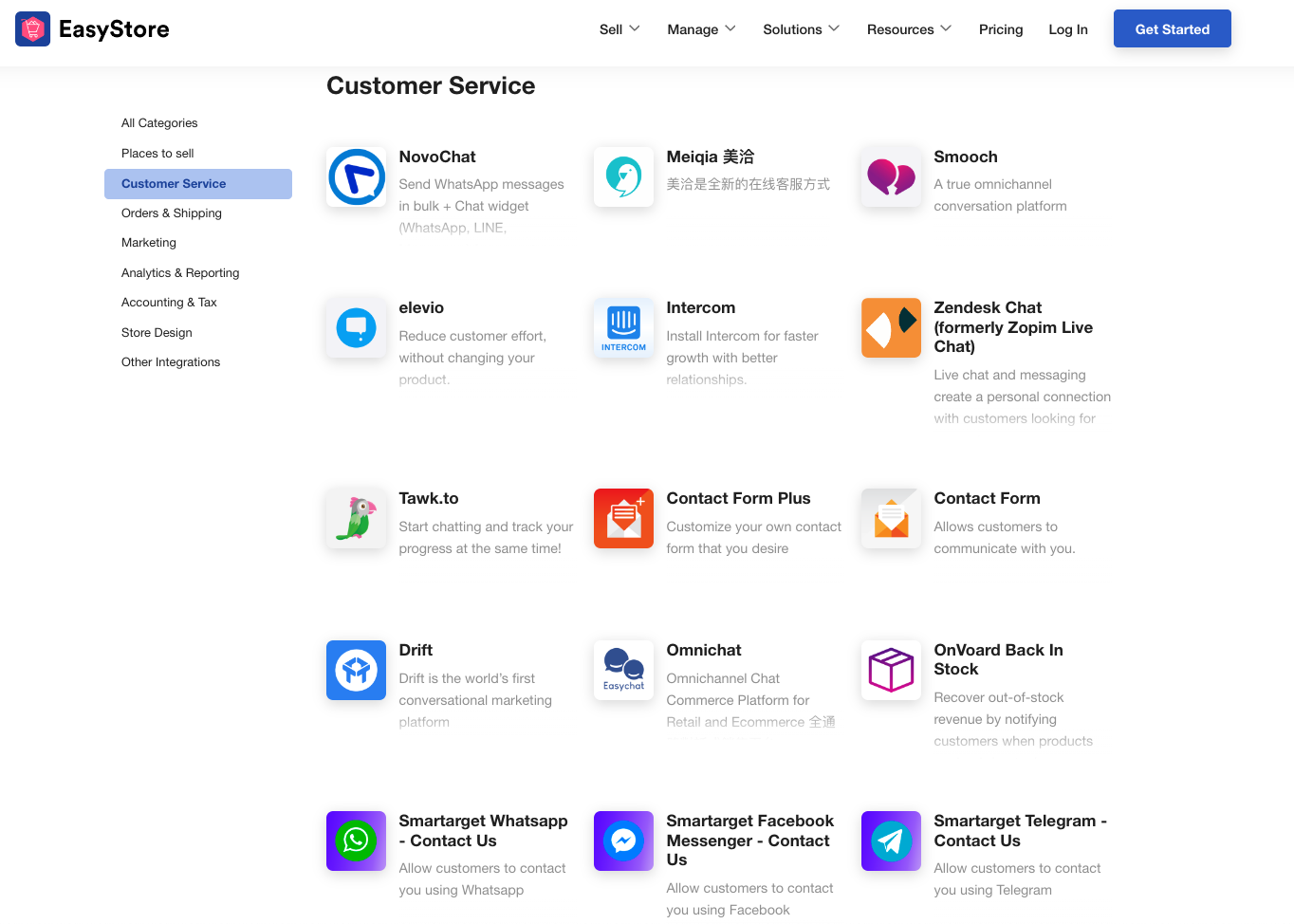 #5 Incentivize a second purchase
Customers just need a little push. Giving a coupon or discount code that would apply to their second purchase is a great way to get them coming back.
With EasyStore, you can create a one-time use voucher code where customers can redeem to get a fixed amount off or % discount on their next order.
Learn more about EasyStore's discount tool here.
To let your customers know about this promotion, you can print out a coupon with the code and insert it inside the parcel.
You can also directly contact the customer and give it to them manually to build better relationships with your customers.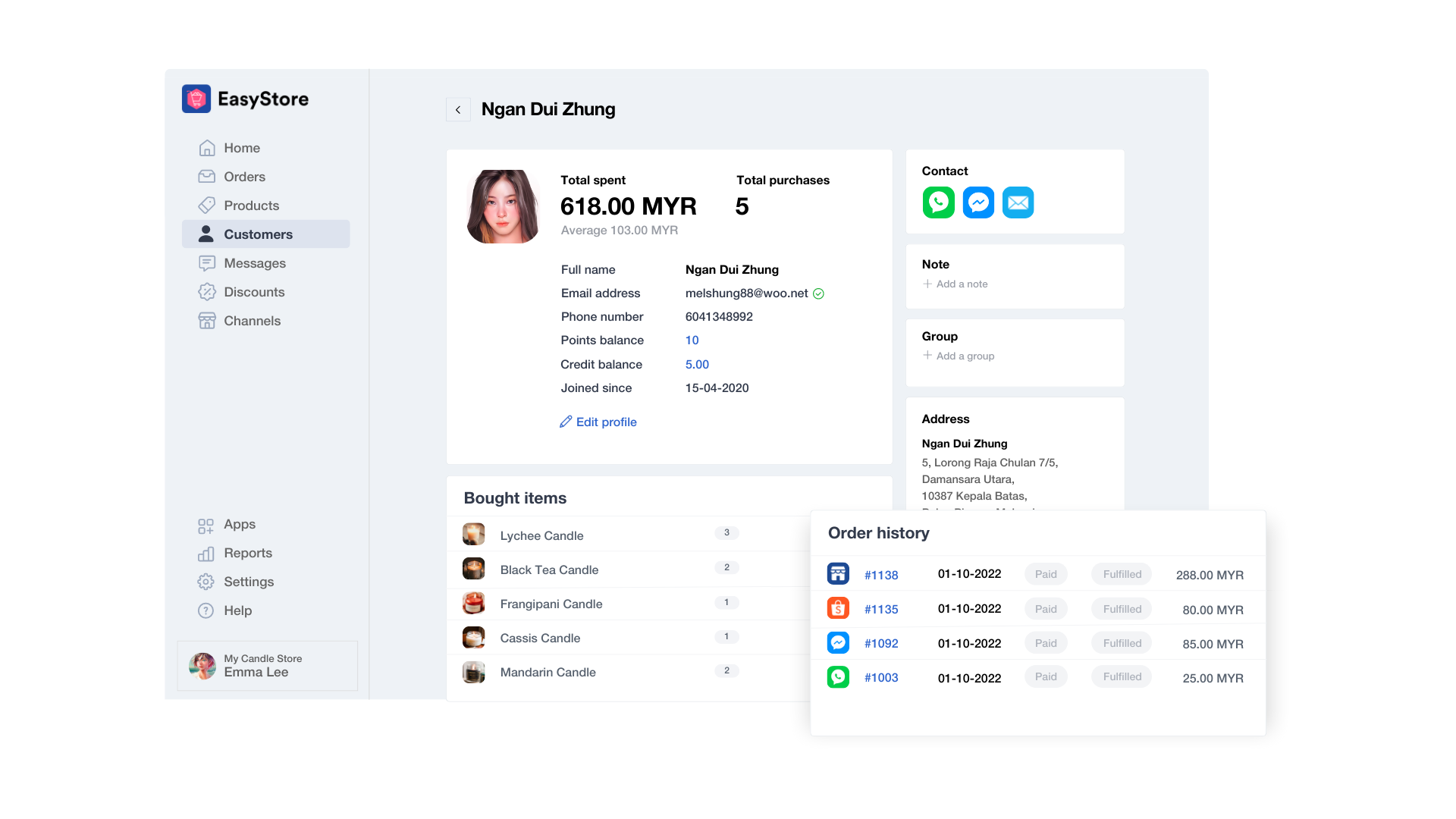 If you don't want to contact them individually, you can also use the Broadcast Center feature in EasyStore to send a message to first time customers. Learn more about how to send broadcast messages here.

#6 Ask for feedback/review
Getting your customers involved in your business is great way to make them feel appreciated and thus more likely to be loyal to your brand.
You can simply do this by asking for their feedback and reviewing your products. There are multiple ways you can implement this using EasyStore.
You can enable Product Star Rating app and collect customer reviews. With this app enabled, customers will automatically receive an email inviting to share feedback and leave a review.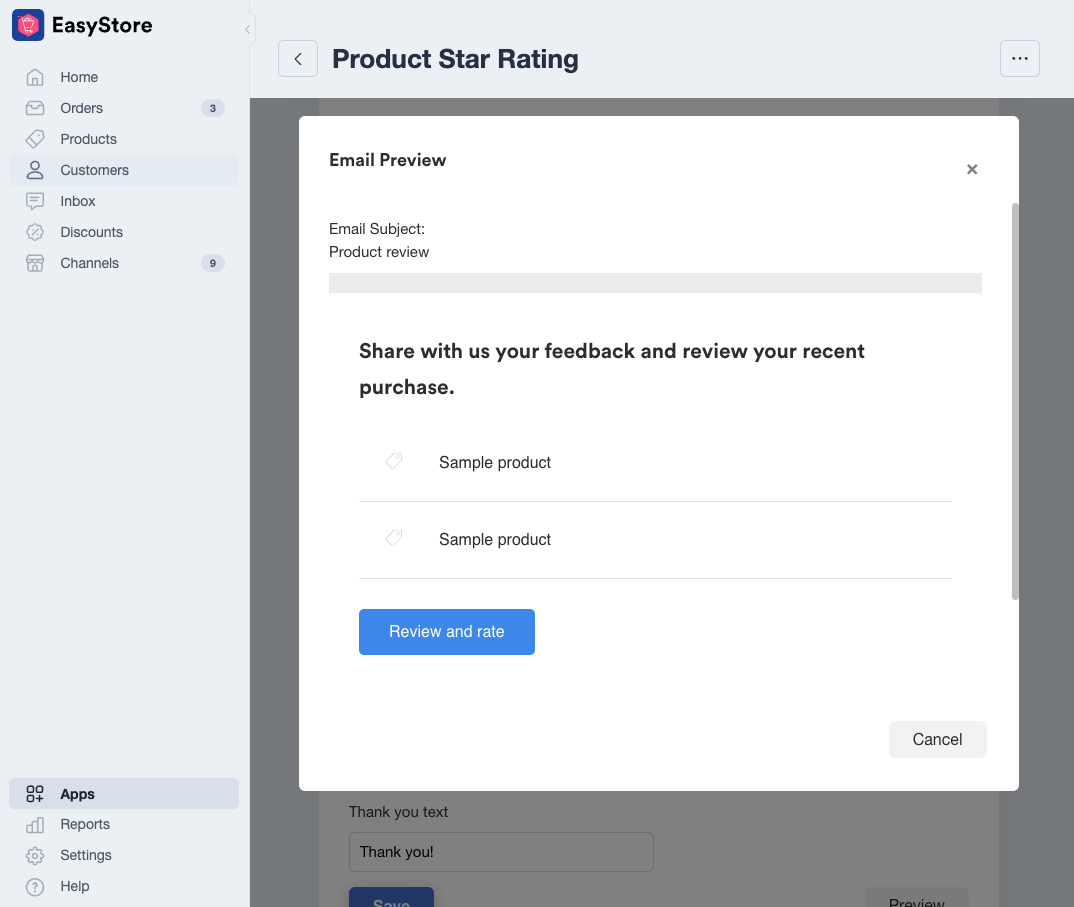 You can also collect customer testimonials and have it displayed on the homepage of your online store.

Additional guide: How to enable product review and customer testimonial
#7 Email customers regularly
A big part of turning first-time customers into loyal customers is keeping your customers engaged with your brand. The order and payment confirmation emails sets up the post-purchase communication but don't let it stop there.
Continue sending emails to your customers to keep them engaged with your brand. But don't just send promotions and asking them to purchase from you. Instead, use the opportunity to tell your brand story and position your brand as the go-to 'expert' in your category.
With EasyStore, you can sync your customer contacts with email marketing platforms or export your customer list and manually import via CSV file.
Then use the email marketing platforms to easily create beautiful email templates and send to all your customers consistently.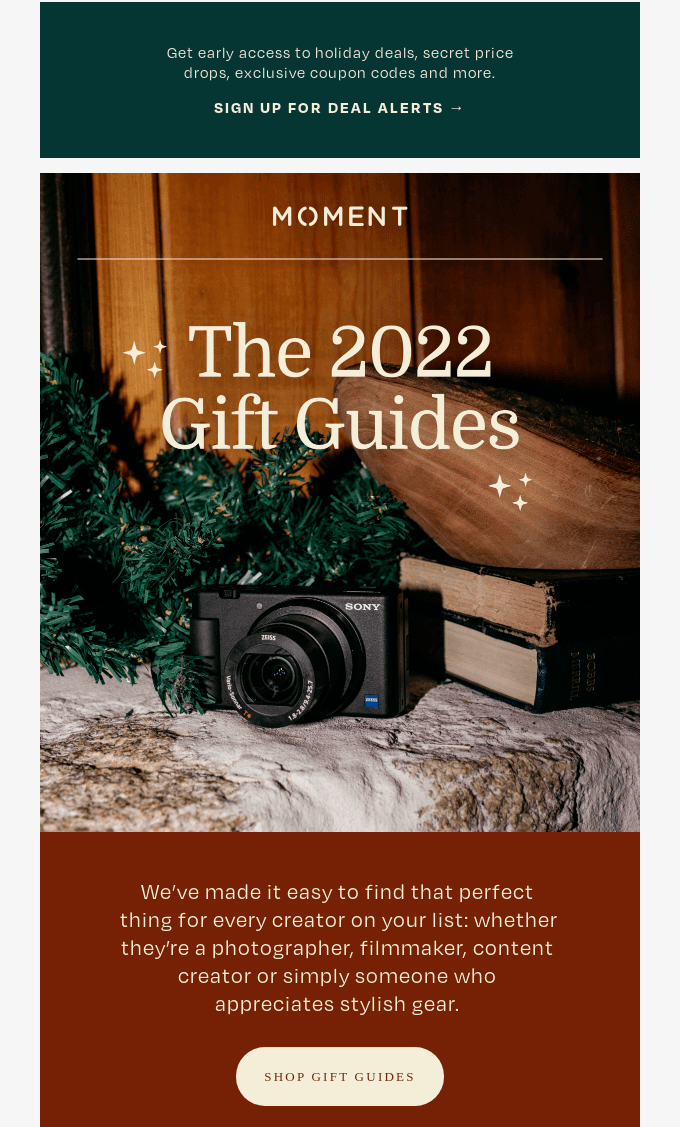 #8 Send re-engagement emails
There will be customers that are more active in engaging with your emails and continues to repeat purchase. But there will also be customers that for some reason didn't purchase again.
Access your customer list in EasyStore and filter by first time customer that joined 2 months ago (or whichever is a suitable date range to consider as inactive customer).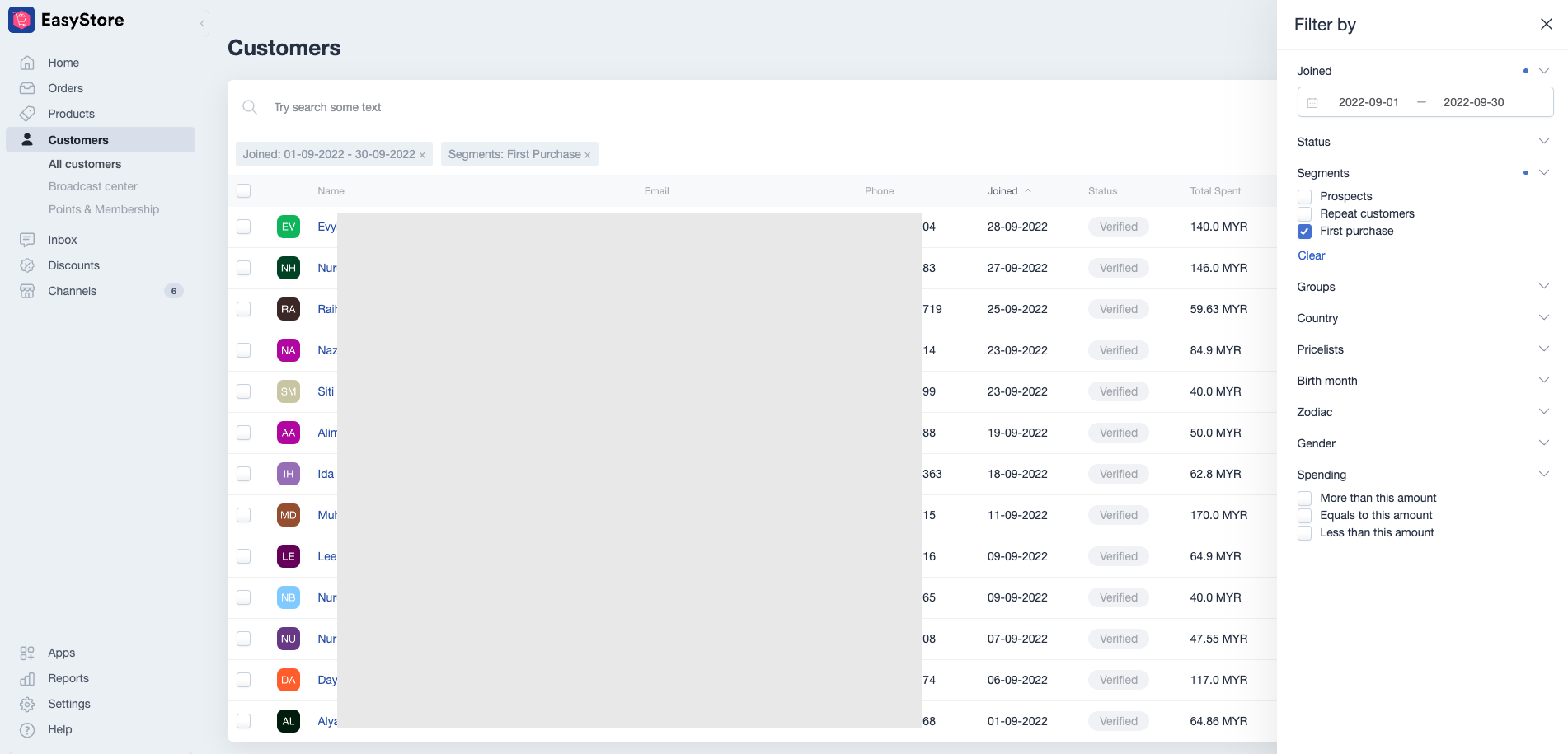 You can just select all and broadcast a re-engagement email via Broadcast Center feature mentioned earlier. You can offer them a special "we miss you" promotion or send a survey to figure out why did they stop using your product.
#9 Send birthday notes and special discounts
With EasyStore, you can also have customers add their birthday so they can get special birthday offers. They can log in to their account and edit their birthday in their profile.
You can export your customer list in EasyStore with their birthday included and import to the email marketing platforms as mentioned earlier. With email marketing platforms like Mailerlite, you can create automated email workflows where it triggers when it is the customer's birthday.
Set up the email to wish them happy birthday and include a special birthday discount to purchase from your online store.
#10 Start a point-based loyalty program with membership tiers
With EasyStore, you can easily create your own loyalty program to incentivize repeat purchases. Customers can collect points on every purchase and convert those points into discounts.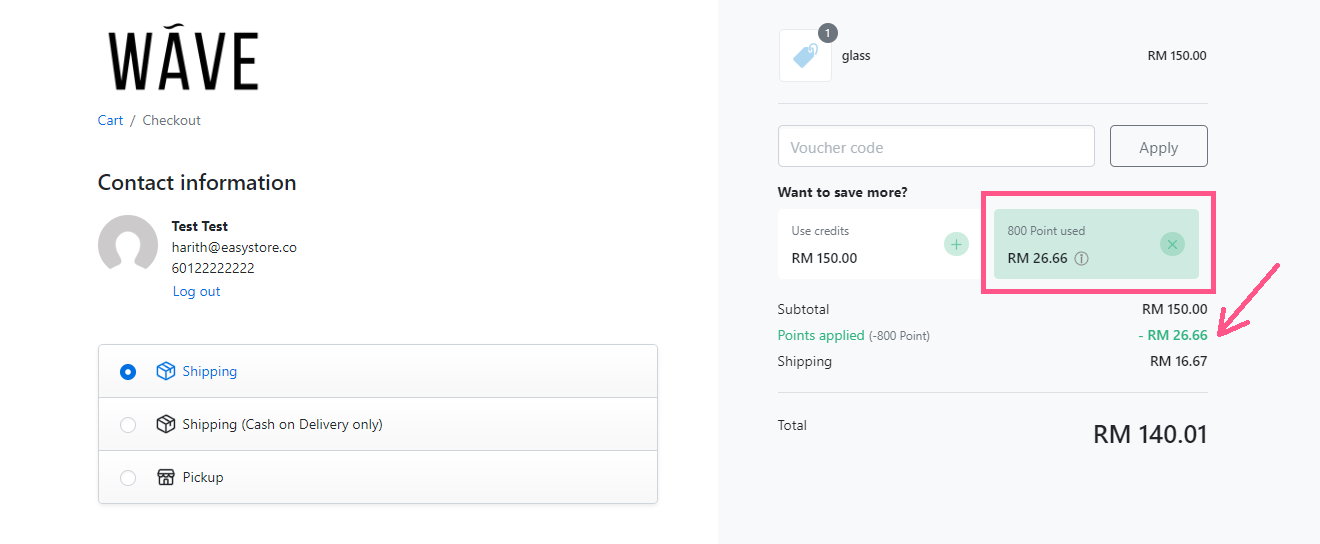 Additional guide: How to enable point-based loyalty program
Create membership tiers to take the loyalty program even further and give customers a goal. The higher their tier, the more benefits they can get.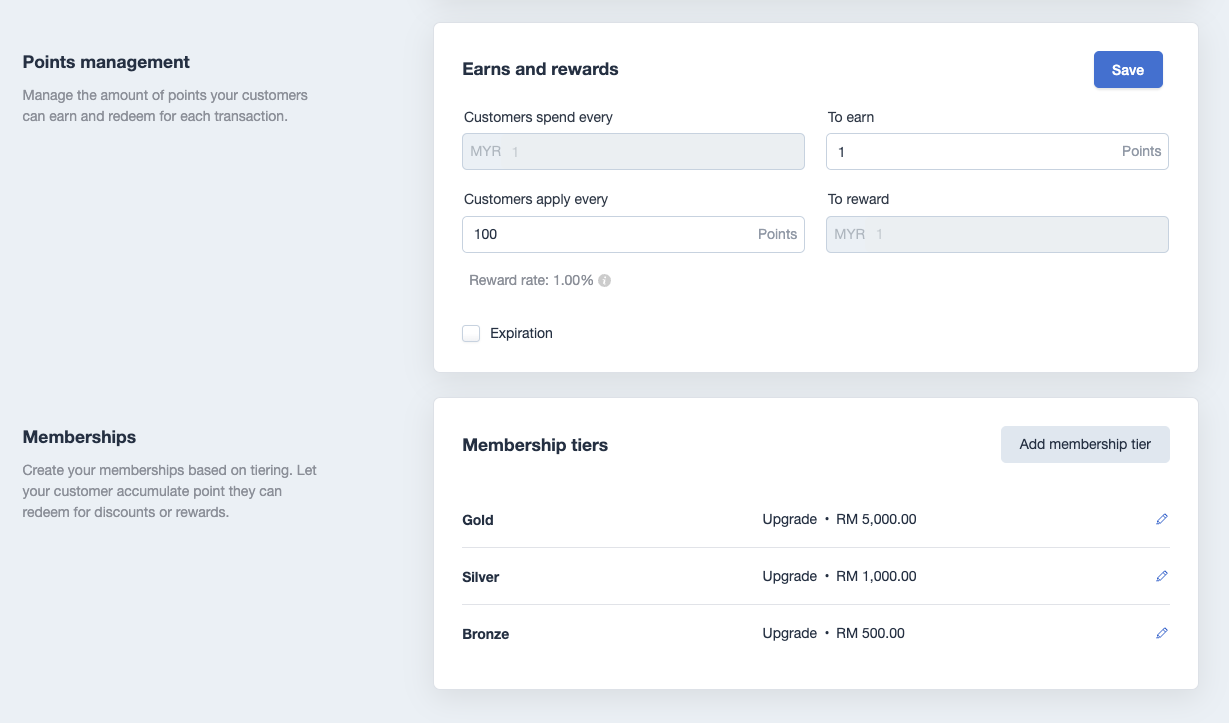 Additional guide: How to create membership tier in loyalty program
#11 Run dynamic product ads targeting existing customers
Stay top of mind by adding retargeting ads into your marketing mix. Run dynamic product ads campaign where your customers will see ads of your product catalog when they are on Facebook or Instagram.
For example, after purchasing product A from your online store, they go on Instagram and will see ads of product B, C or D from your store.
To run dynamic product ads, you will need to link your store with Facebook. Click here to learn how to connect with Facebook.
After connecting with Facebook using EasyStore, you are now able to go in your ads manager to run dynamic product catalog ads.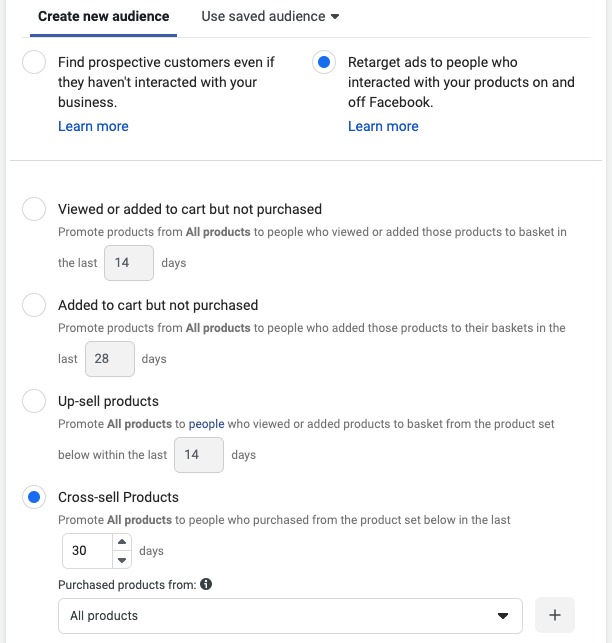 Once your customer has made a second purchase, they are more likely to repeatedly purchase similar products, forge a strong relationship with your brand, and recommend your products to friends and family.
And remember, repeat purchases is the key to growing your business profitably.
Start getting more customers to repeat purchase and grow your business with EasyStore.
Start selling with EasyStore
Sell and manage your business all in one place
Connect with our team
Let's begin your unified commerce journey. Complete the form to chat, book a meeting, or connect with our team.