How to Automate Your Shipping Process And Sell More
By Max · 8th April, 2020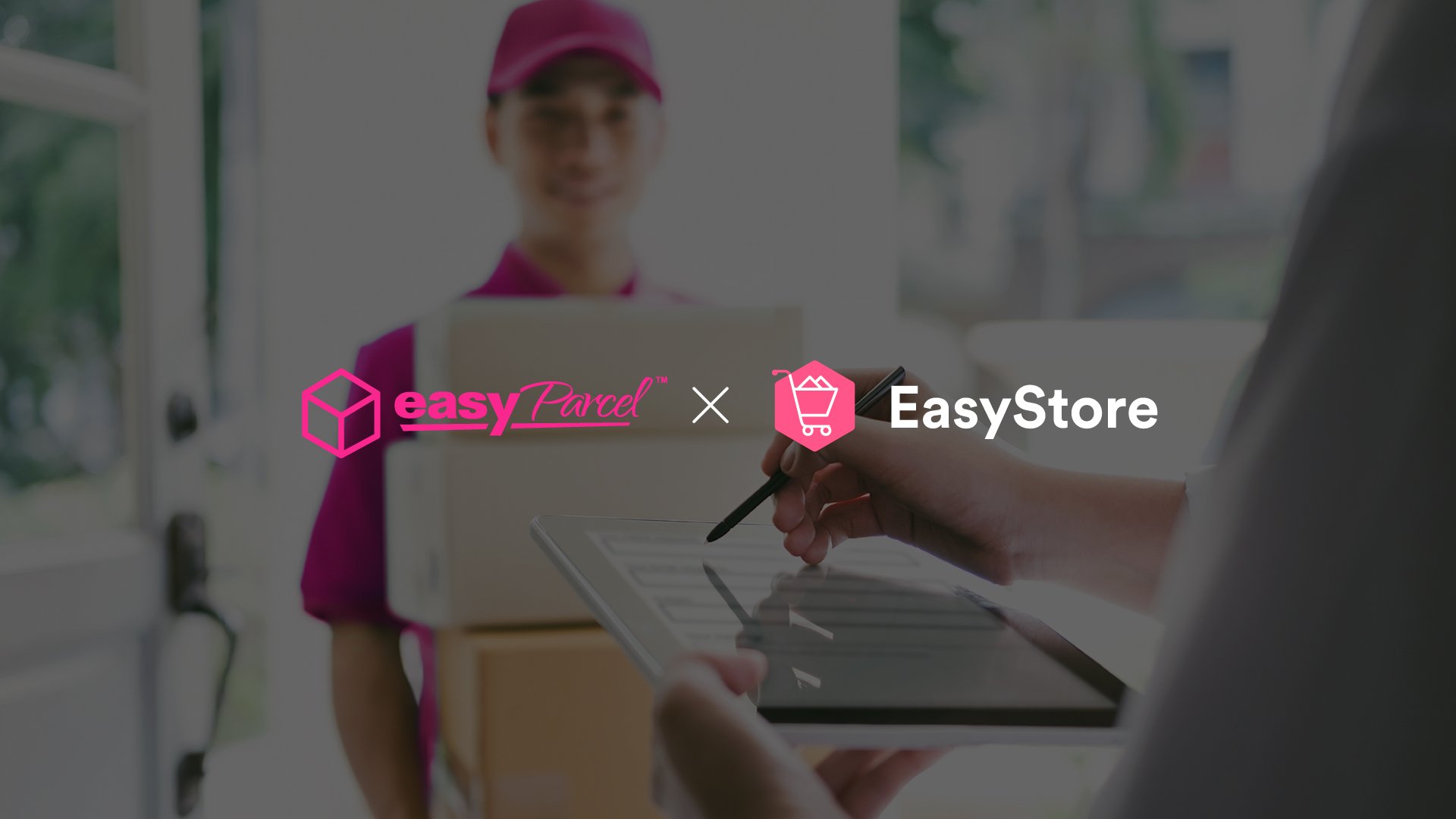 The first quarter of 2020 has been a huge punch in the face for each and every one of us. And the same goes for most of the businesses that are affected by the COVID-19 outbreak.
Amidst this crisis, people will not be able to step out of the house in the hope to contain the spread of the virus. Due to this, business owners are seeking solutions not only to sustain the business but also to provide a fast solution to help the people to access necessities.
The most probable solution? Is to go ONLINE.
For a business to go online, it is imperative that you take care of your customers and their orders. Which brings us here to share with you on how efficiently and effectively run your online business with the help of automation in orders and dispatching your parcels - shipping.
What you are doing
When you want to deliver your orders to your customers, you will go to the nearest courier service hub, wait in a long queue, and fill up details just to send out the parcels. You'd wasted time, fuel, and your own resources.
Of course, this is an unlikely occurrence nowadays since most of the courier services now provide door to door services.
However, there are always requirements. For some courier services, you will have to meet up to certain weights or sizes in order for them to collect from you. And sometimes, there will be extra fees as well.
Therefore, what you need is a solution that not only takes care of your shipping rates but also in streamlining your fulfillment flow.
What you should be doing
With the integration of EasyParcel in EasyStore, all you need to do is just to press a few keys on your computer and you are good to go. Skipping all the complicated delivery booking processes.
So what is EasyParcel?
EasyParcel is a logistic service platform that allows you to check for delivery rates from different courier companies and book for delivery online. In layman terms, it is hotel booking platforms like Booking.com or Agoda.com where you can book any hotels you want online. And that is exactly how EasyParcel works in terms of delivering.
Besides, there are some of the aspects why you should use EasyParcel for your delivery.
Why You Should Use EasyParcel
1. Automation
EasyParcel will automatically generate Airway bill numbers, shipping labels and allows a one-click pick-up generation mechanism.
On top of that, you don't have to write every Airway bill because our system will automatically save your addresses when you first enter any address in our system. Simple, easy, and saves time.
2. Ship With Lower Cost
EasyParcel charges very basic and discounted shipping rates. In other words, EasyParcel provides a simplified shipping platform where businesses could book any manner of consignment for delivery at prices they couldn't achieve themselves, backed up by the knowledge and expertise of industry veterans.
3. Ship with Your Favorite Courier Services
EasyParcel provides competitive shipping rates among our courier partners and customers can choose their favorite courier partner to ship their parcels. EasyParcel provides users a faster, more customized self-service process with just a few clicks on electronic devices, where your selected courier provider will come to your home or workplace to collect your parcel. Therefore, you can focus on their task without the need to travel from your working place just to deliver your parcels.
4. Marketing Tools
Deliver with recognition. EasyParcel provides tools like customizable SMS, email tracking, and airway bill branding to help you boost your brand awareness. Basically, EasyParcel allows you to insert your brand items in any way possible to display authenticity when your customers receive your parcel.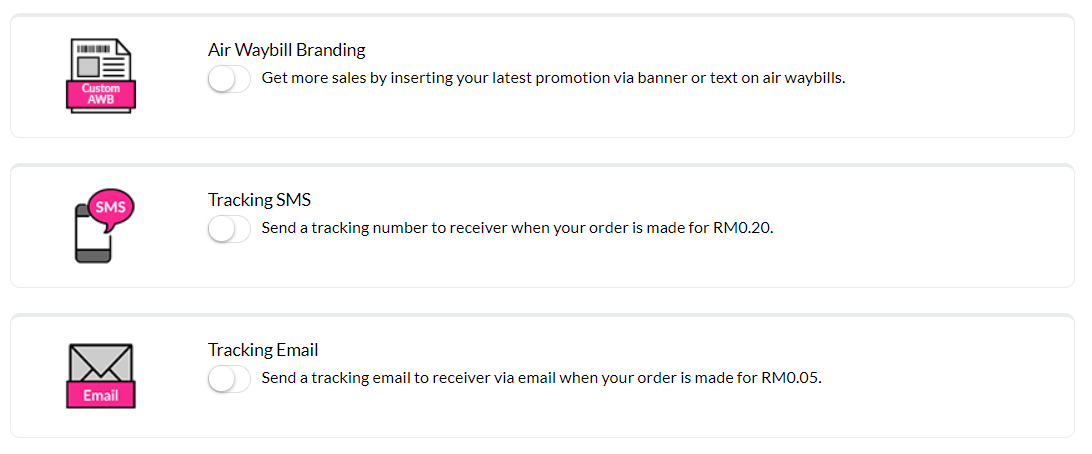 How it works in EasyStore
1. Auto calculate shipping rates
Having a headache on how to charge your customers? Once you connect your EasyParcel to your EasyStore, your customers will be able to choose their favorite courier (Singpost, Aramex, Roadbull, J&T Express, and more) available in EasyParcel to send their parcel at the checkout. Besides, the shipping rate will also be calculated automatically based on your product weight so that you don't have to set up the shipping rate by yourself.
2. Fulfillment automation
And now goes into the second part, which is the fulfillment. You can fulfill the order directly within your from EasyStore with EasyParcel. You can choose the courier service you want to deliver the parcel and the pickup date for the postmen to collect the parcel from you.
3. Autofill Airway bill
The auto-generate airway bill is already pre-filled with all the information you need to deliver. All you need to do is to print it out and paste it on your parcel. This convenience you as you don't have to hand fill any of the information on the airway bill, saving you a lot of time and energy.
4. Get free $30 shipping credit
When you fulfill your first EasyParcel order in EasyStore, you are entitled to get a free SGD 30 free shipping credit in your EasyParcel account! However, this exclusive promo is only available for the first 100 users only. So, don't wait!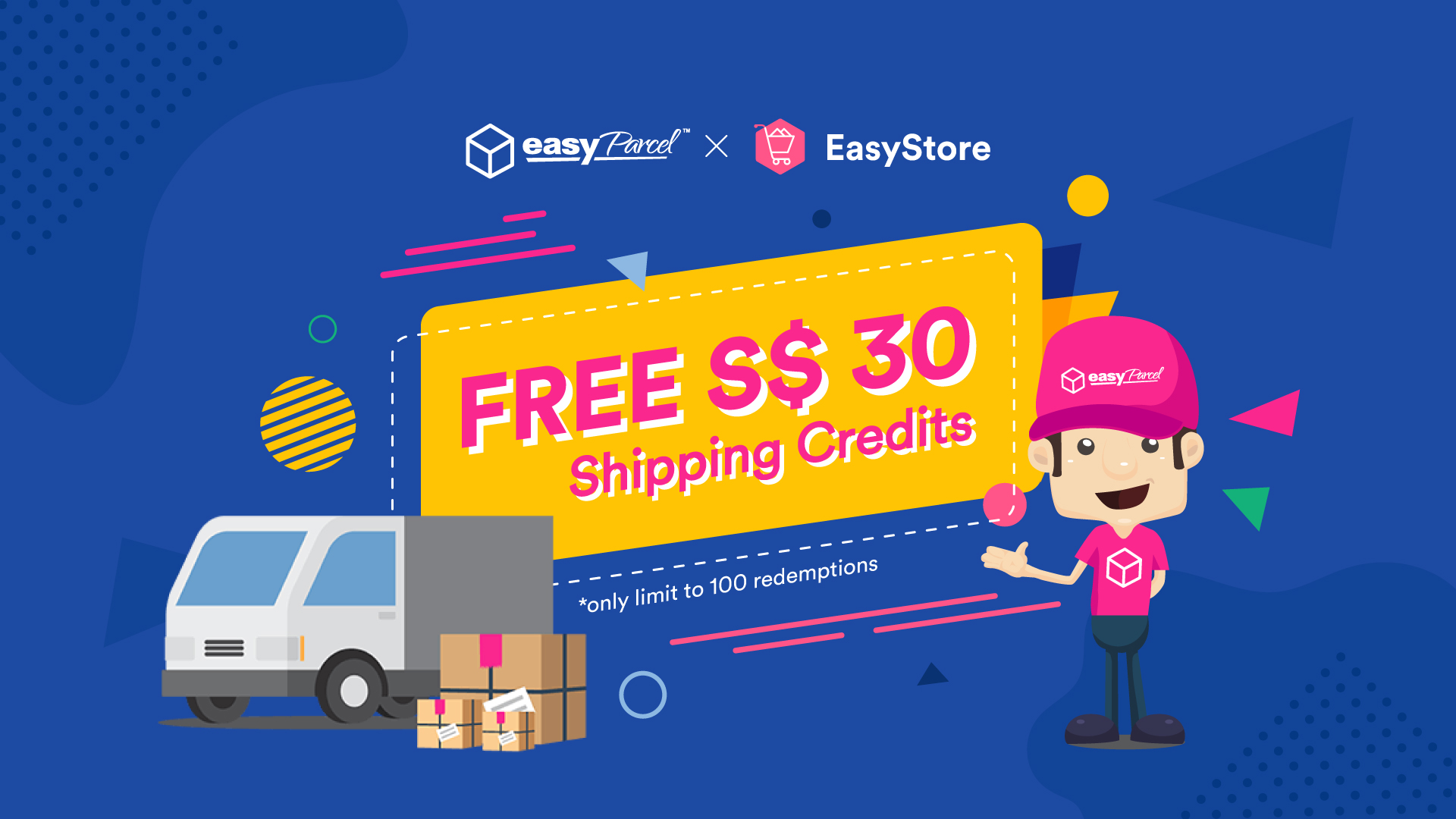 In a sum
EasyParcel is a solution that not only helps you in your businesses during cities lockdown, it also helps your ecommerce business to grow in the online presence as well. With all the features and solutions available in EasyParcel when you connect to EasyStore, we are sure you are able to sustain or grow significantly in times like this.
Start selling with EasyStore
Sell and manage your business all in one place
Connect with our team
Let's begin your unified commerce journey. Complete the form to chat, book a meeting, or connect with our team.