Facebook Live Updates That You Shouldn't Miss
By Emma · 20th February, 2023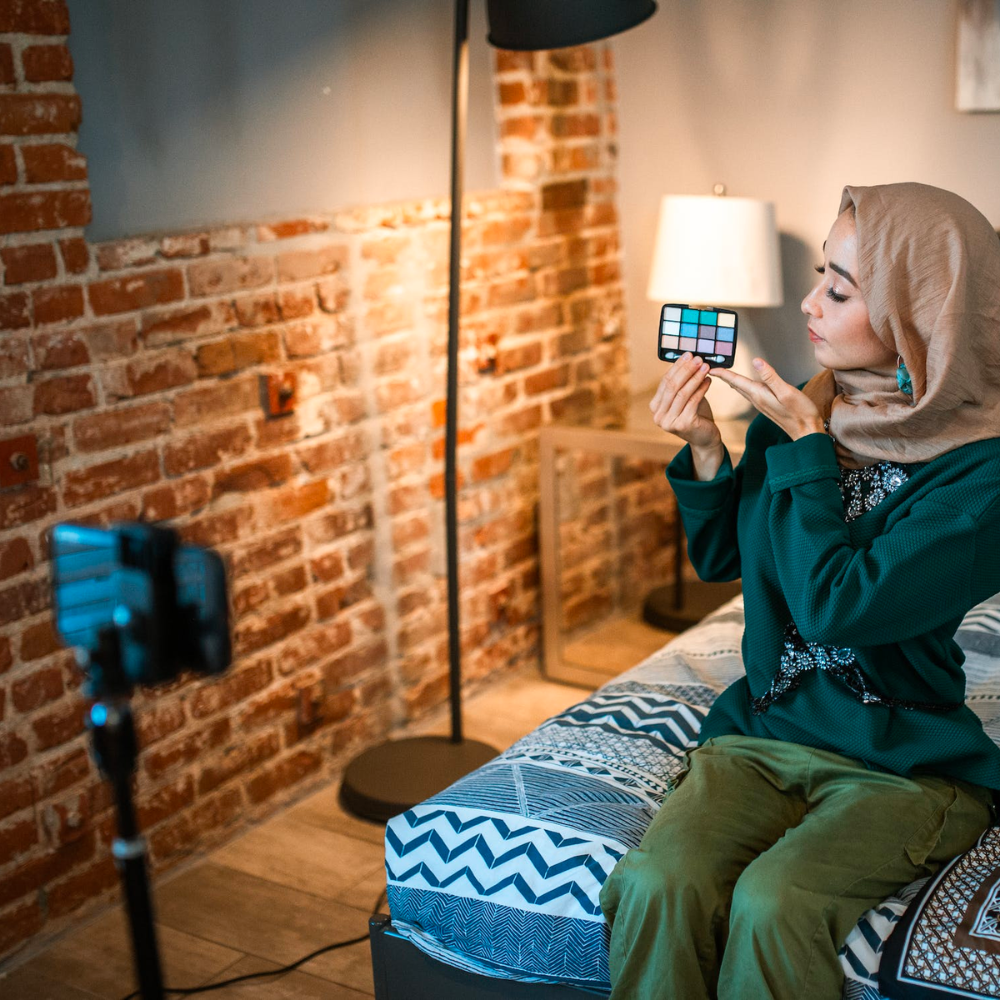 In the year 2023, the popularity of utilizing Facebook Live has continued to soar, with an increasing number of individuals and organizations turning to the platform as a means of engaging with their audience in real-time. Leveraging this platform can prove to be an effective way to expand your audiences and foster a devoted following, all while promoting your products during your Live broadcasts. If you're currently relying on your team to manually record Facebook Live orders one at a time, it's high time to consider using the EasyStore Facebook Live Tool to streamline and optimize the process.
With EasyStore Facebook Live, you can:
- Auto-capture customers comments
- Help commenter to create order
- Auto-send payment link
- Set special price for Facebook Live
- Monitor all comments from one dashboard
- Have an overview of sales analytic for each Live
Here are the new updates we recently implemented for Facebook Live.
1. Monitor real time comments on dashboard
You can effortlessly keep tabs on the real-time comments pouring in as you showcase your products during your live stream. This feature allows you to view and respond to comments directly on the EasyStore dashboard, ensuring that you can swiftly engage with your audiences and foster a robust, interactive presence on Facebook. Say goodbye to the hassle of juggling multiple platforms and hello to a more streamlined, efficient way of connecting with your viewers.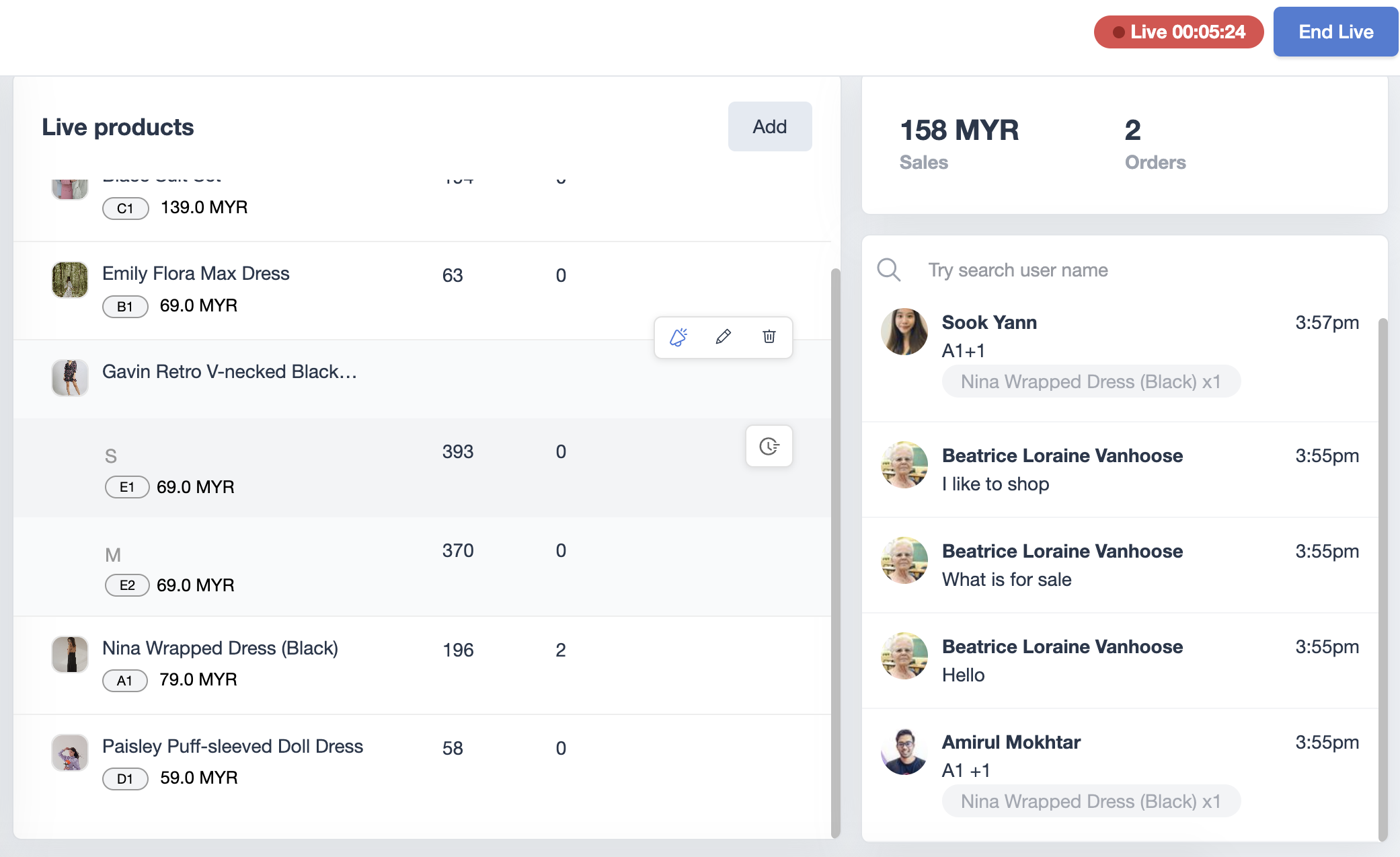 2. Attach product link when promoting product
Ability to auto attach product links in the comments section as you showcase your merchandise during your live stream. By making it easier for audiences to access the products they're interested in, you can significantly increase the likelihood of a successful sale. This innovative feature eliminates the need for manual link copying and pasting or product searches, streamlining your promotion efforts and allowing you to effortlessly drive more sales during your live stream.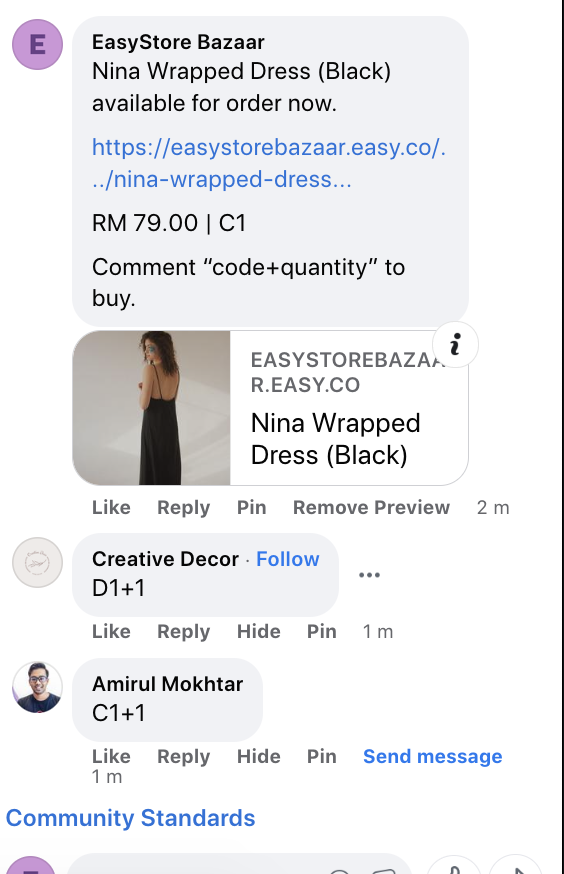 3. One-click to send message to Live commenter
Say goodbye to the tedious task of manually typing or searching for the names of commenters during your Facebook Live sessions. You can now send messages and nurture stronger connections with your audiences from EasyStore Facebook Live dashboard.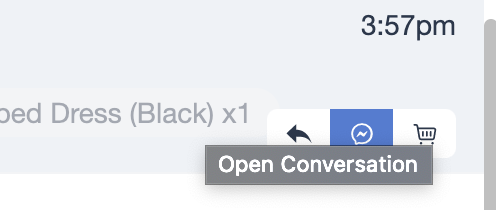 4. On-the-spot order management
View Facebook Live orders in real-time and make amendments to customer orders on the spot. No more waiting for orders to trickle in after the live stream, or manually scouring through order details. You can simply access your dashboard during the live stream and manage your orders with effortless ease. You will have greater control and flexibility over sales and customer orders, allowing you to enhance the customer experience and propel your business to new heights.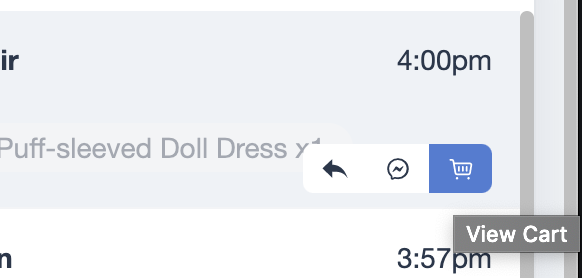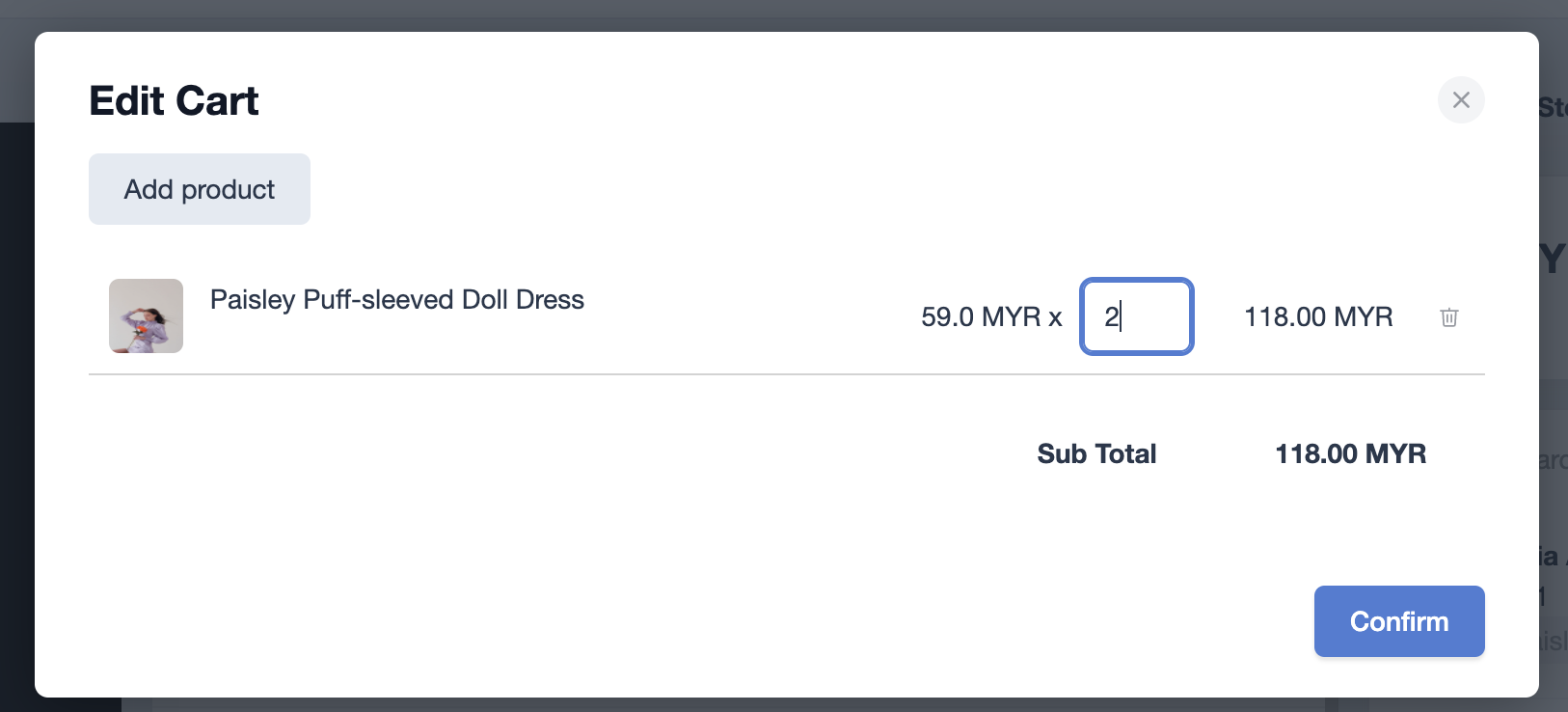 5. Filter paid, unpaid and abandoned orders
You can categorize orders into paid, unpaid, and those that have been commented on but not checked out. This ensures that you do not miss out on any potential customers who have shown interest in purchasing but did not proceed to checkout.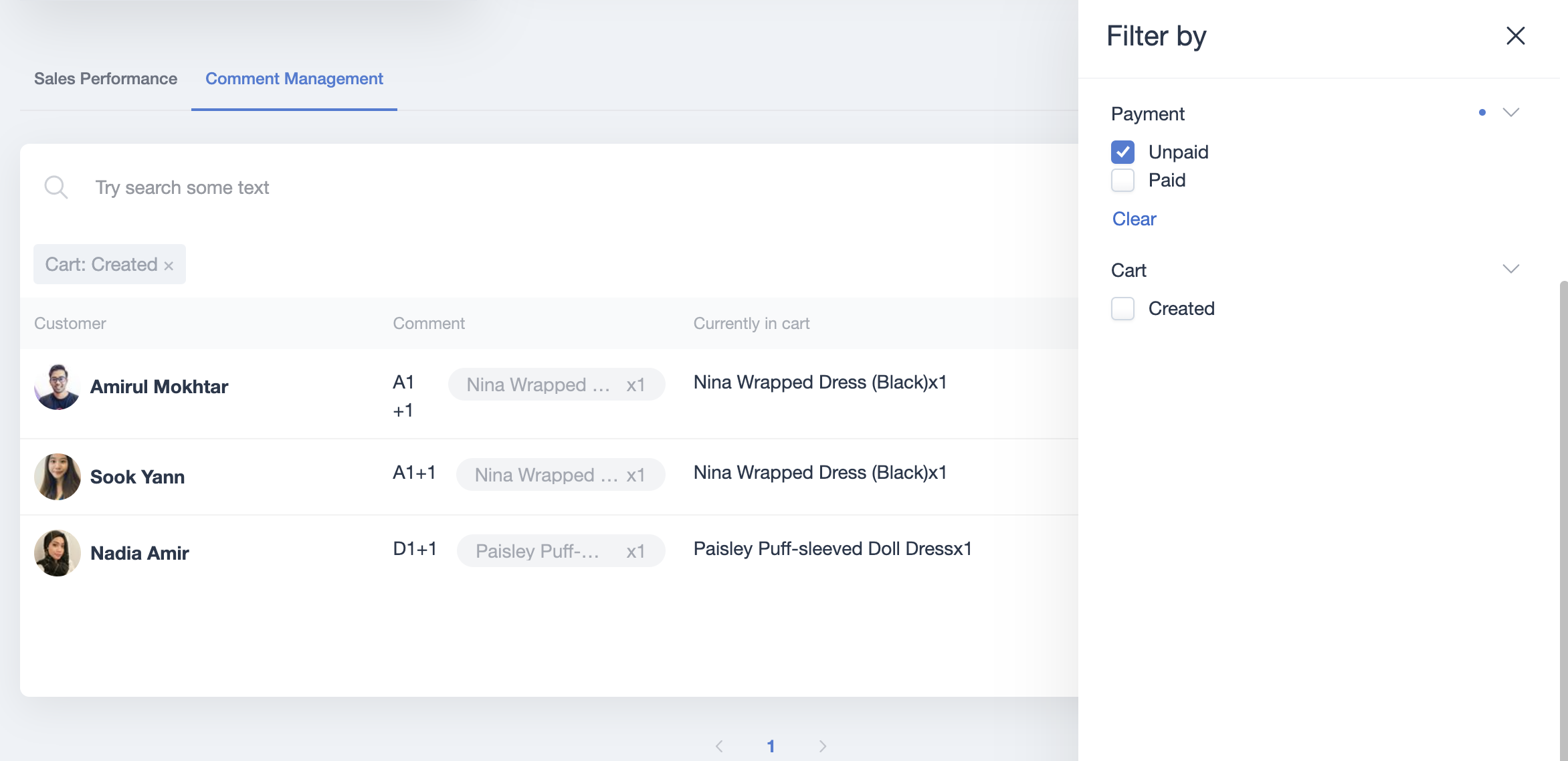 6. Auto send out of stock message
If a customer comments on a product code that has already been sold out, system will automatically send a message via Messenger notifying the customer of the stock shortage. This eliminates the need for manual response and ensures that customers are informed of the current stock status.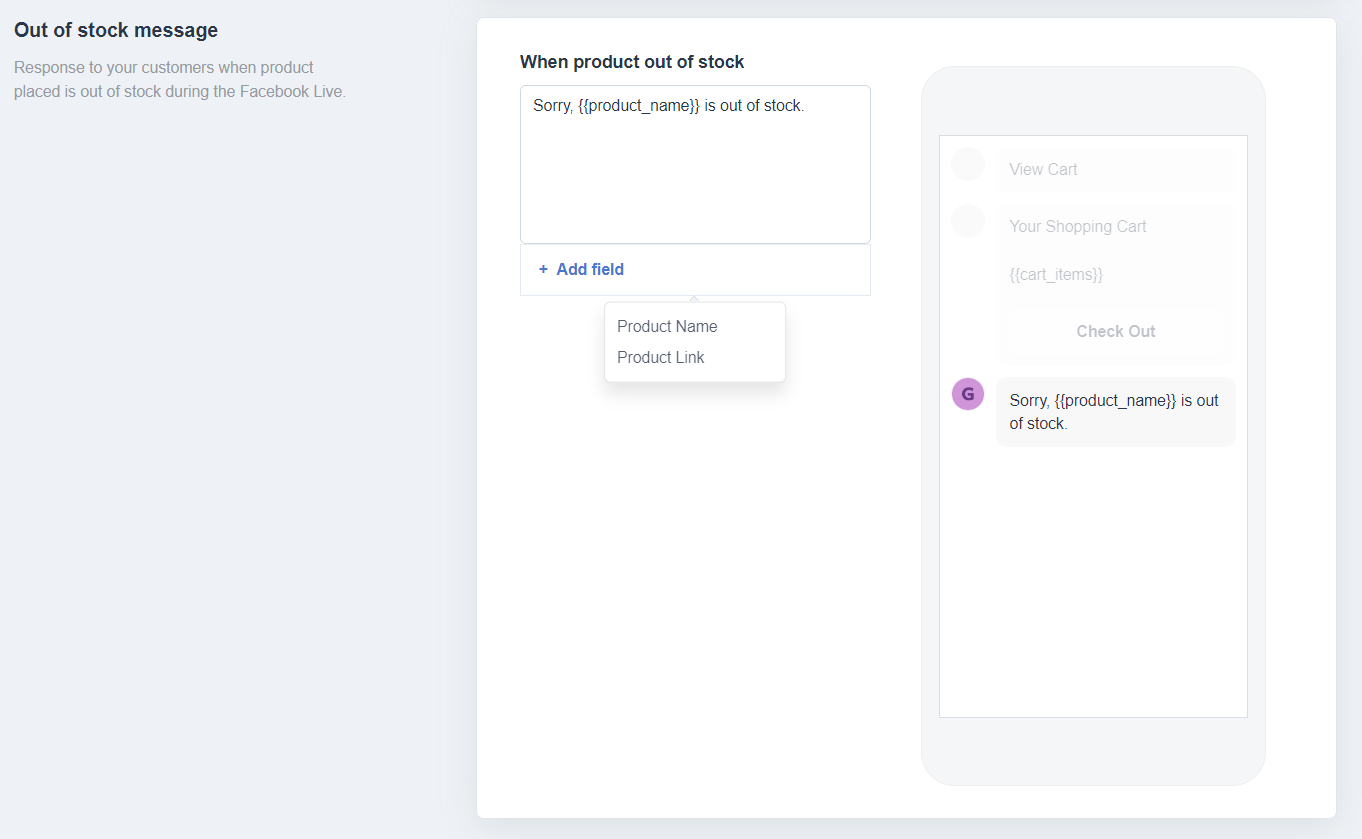 EasyStore Facebook Live Tool is a powerful tool that can help businesses reach new heights in 2023. With the newly enhanced features, businesses can streamline their sales process and engage with their customers in real-time. Whether you're a small business looking to grow or a large retailer looking to enhance your customer experience, our solution is what you've been looking for. Don't wait, upgrade your commerce journey with EasyStore today.
Start selling with EasyStore
Sell and manage your business all in one place
Connect with our team
Let's begin your unified commerce journey. Complete the form to chat, book a meeting, or connect with our team.