EasyParcel InsureReturn - RM1 Shipping for Returned Parcel
By Karyan Lee · 6th March, 2018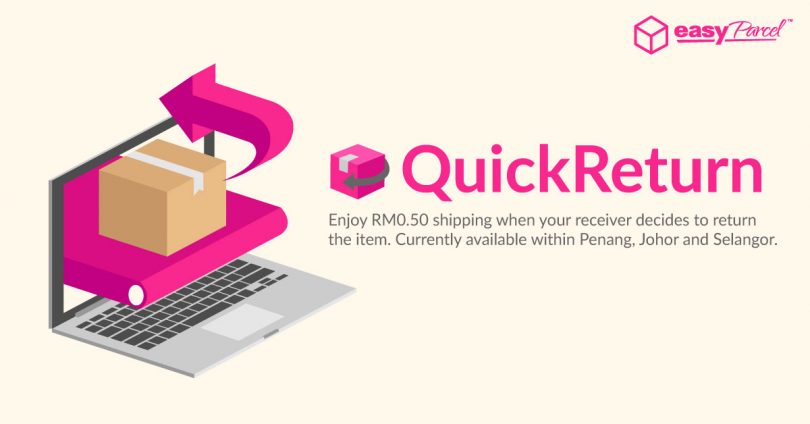 Having parcels to be returned to you could be really pesky sometimes, especially when you have to bear the shipping fee which can drastically double your cost. EasyParcel team feel you and this is exactly why they're bringing you InsureReturn!
Introducing EasyParcel InsureReturn where you can enjoy RM1 shipping when your receiver decides to return the item to you. Yes, only RM1 NETT. That's even cheaper than a pack of nasi lemak you can get from the market! Plus, you'll be able to save up to 80% on the original shipping charges! Truly a lifesaver, isn't it?
**Currently InsureReturn is applicable to EasyParcel orders and available between Penang, KL, Selangor and cater parcel up to 5kg and within A4 size dimension. Worry not as they'll be covering more areas SOON!
Here's how: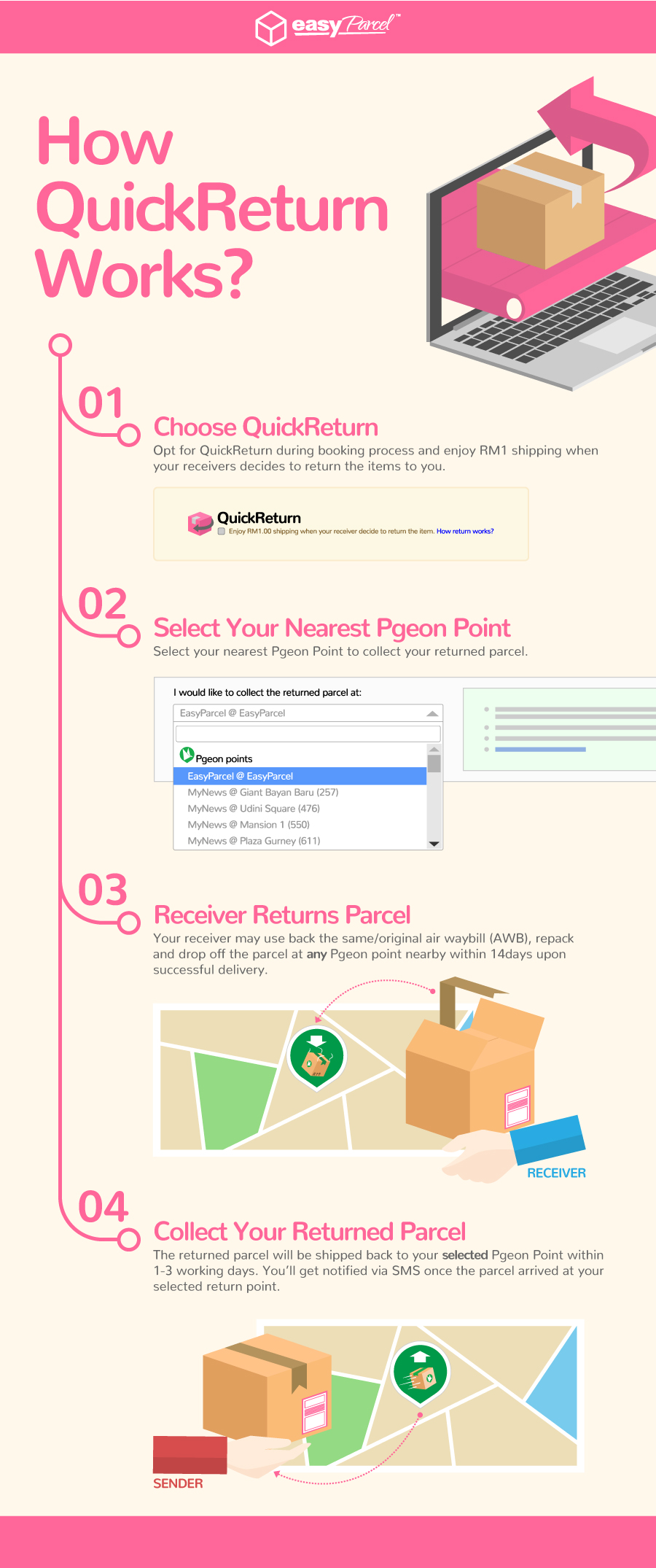 How To Purchase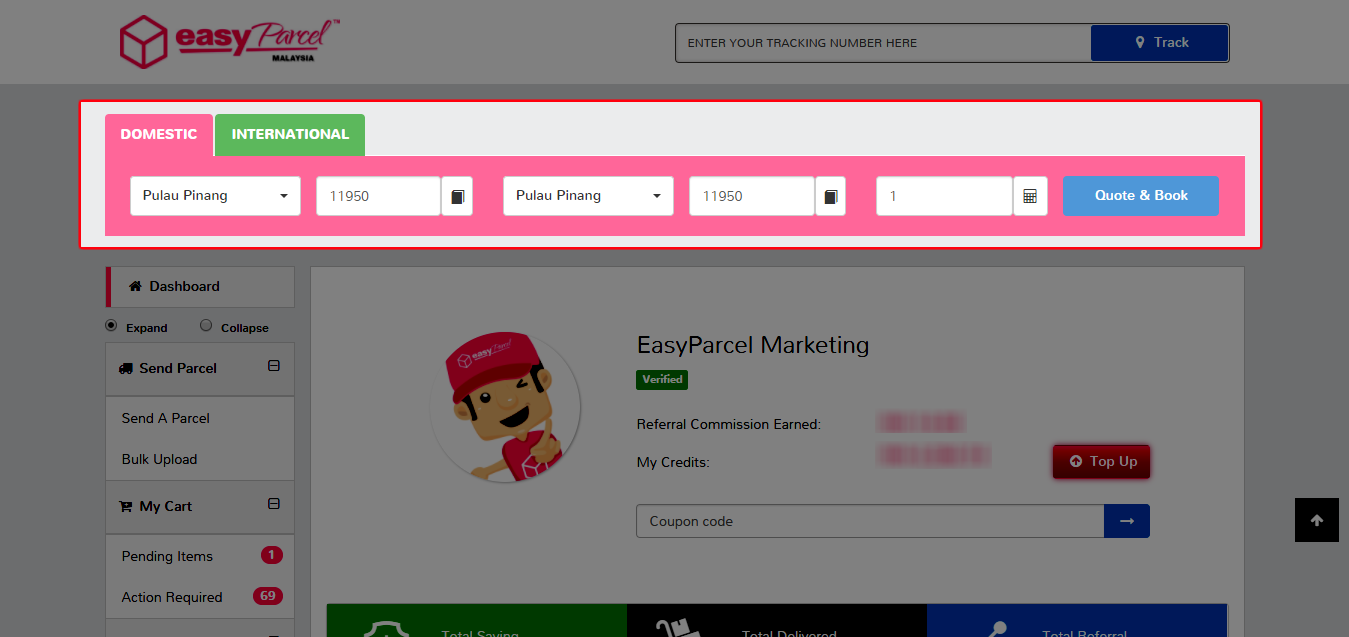 STEP 1: Quote in the delivery details and click "Quote & Book".
STEP 2: Select your preferred courier, your collection date and click "Book Now".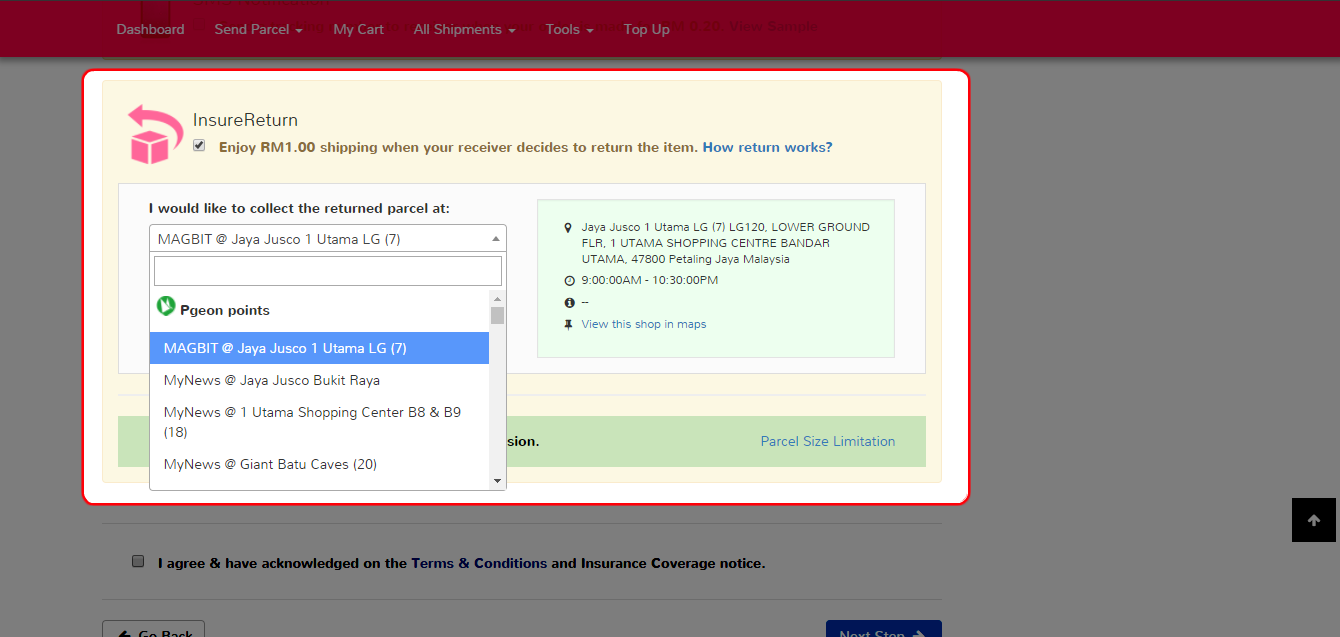 STEP 3: Fill in the delivery details as usual, check the box to opt for InsureReturn, select your preferred Pgeon point to collect the returned parcel and click "Next". RM1 will be charged.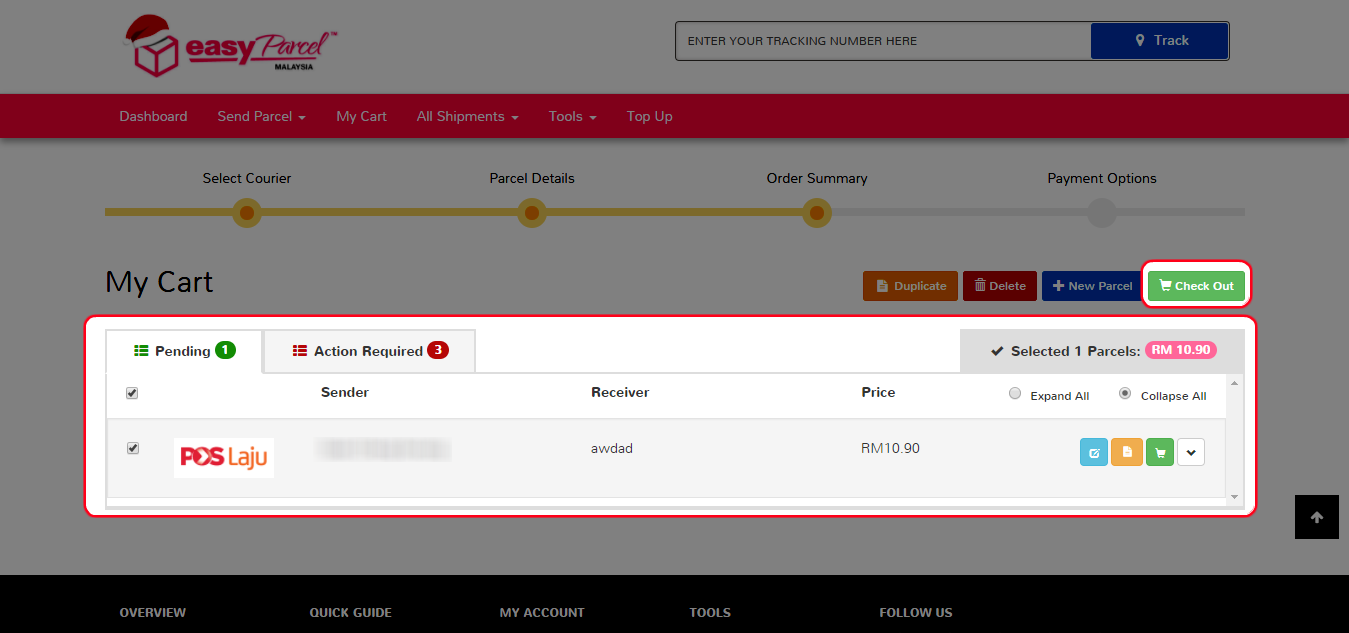 STEP 4: Confirm your order and proceed to payment by clicking "CheckOut".
Just that simple! If you're still fretful about the charges you have to pay on returned parcel due to wrong size or colour sent to your customers, InsureReturn could be your money saving tool!
Time waits for no one. So act now! Also don't forget to sign up an account with them and get RM25 for FREE to try out their services!


Visit EasyParcel Social Media: Facebook & Instagram
Visit EasyParcel Website Here
Start selling with EasyStore
Sell and manage your business all in one place