Benefits of Using an Online Payment Gateway for SME Businesses
By Ozopay · 11th May, 2022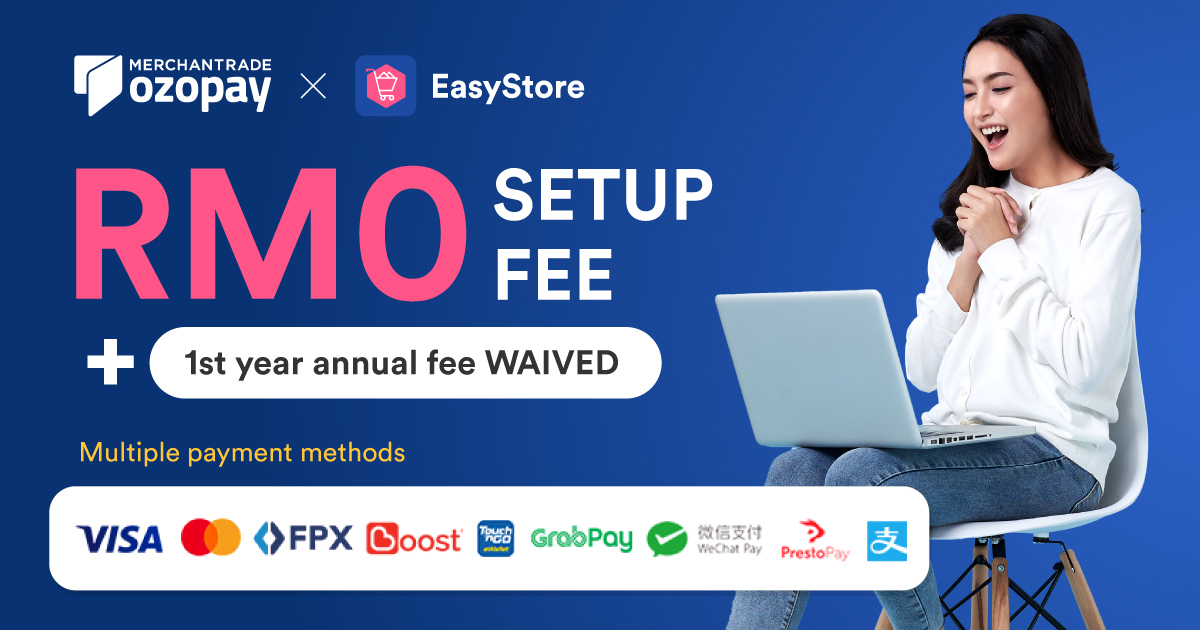 During the pandemic, most businesses had no choice but to sell their products and services online instead of the conventional way. SME businesses in particular had trouble getting their whole store online due to the method for payment collection. There are too many payment methods, and they can't be sure which to collect payment online.
Out of the common three payment methods – digital wallets, online payment gateways, and open banking payments, the online payment gateway is the safest, easiest, and most convenient. If you're wondering what's so good about payment gateway, worry not, I'm here to answer your queries one by one.
What is a payment gateway?
An online payment gateway or e-Commerce payment gateway is a type of service that smoothly handles all online transaction processes. It alone seamlessly manages the information transfer between your online business and bank, validates and tracks the payment details within a few seconds.
That isn't all. Using an e-Commerce payment gateway can help SME owners like yourself generate more revenue. Read on for more benefits of using a payment gateway.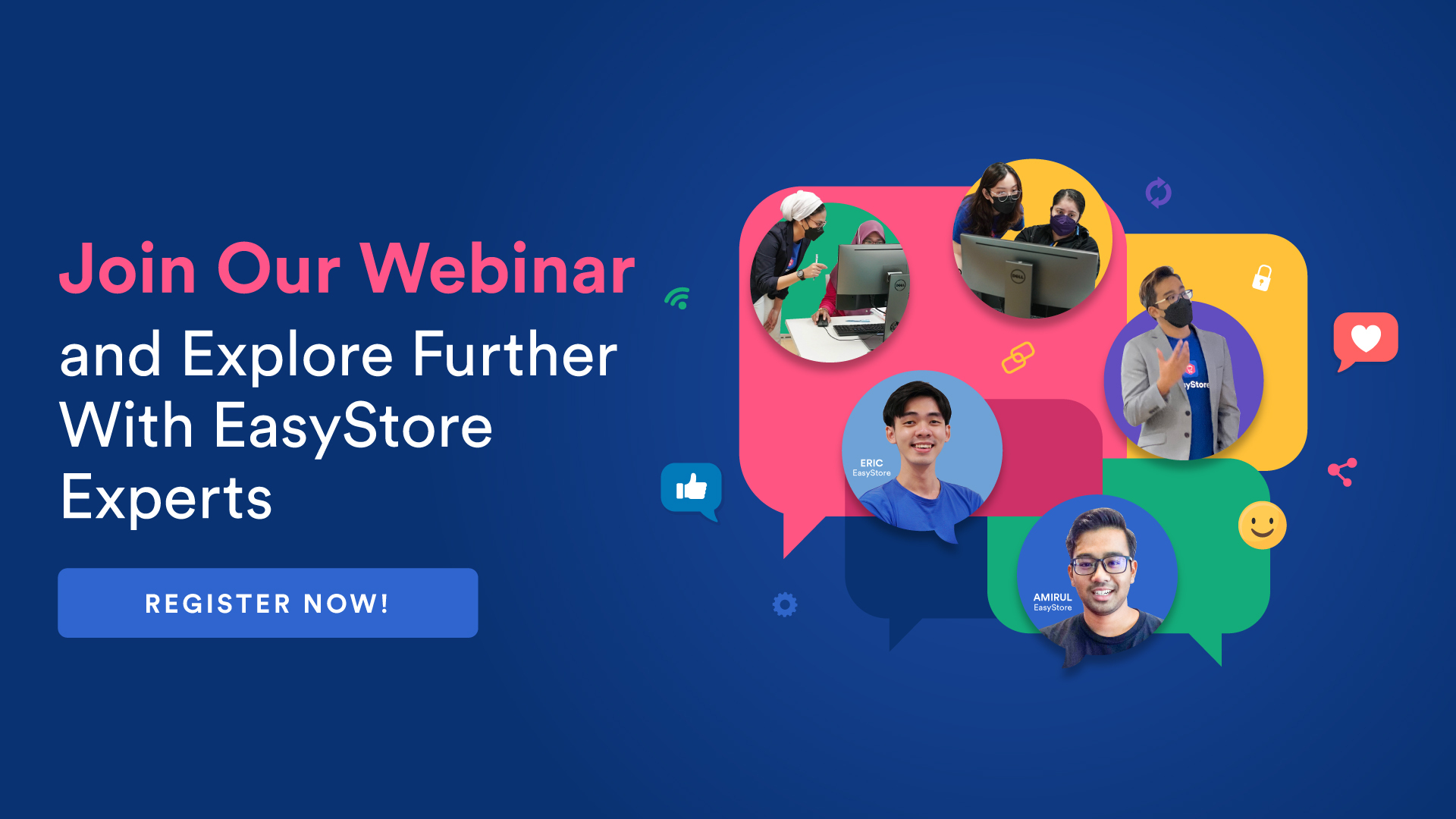 Convenient for your clients & customers
Unlike digital wallets or open banking payments, an online payment gateway like OZOPAY provides multiple payment options such as Visa, Mastercard, FPX, Boost, Touch 'n Go E-Wallet, GrabPay, WeChat Pay, Alipay, and PrestoPay. Customers will find it convenient to find their preferred payment method through the many options available. On top of it all, payment gateway transactions can be accessed through smartphones and laptops! This means your customers are able to make payment any time and anywhere, a major advantage for your e-Commerce.
Merchant credibility
Often enough, customers trust a business domain that offers online payments more than those that ask for online funds transfer to personal banking accounts. Your clients and customers will feel so much safer with an online payment gateway, as there's transparency in money transfers. OZOPAY payment gateway also ensures complete security on the user data for each transaction to be completed safely.
More sales
Do you know how an e-Commerce payment gateway impacts the sales of your online business? The best e-Commerce payment gateway, such as OZOPAY, maintains their payment server frequently to ensure minimal issues. OZOPAY immediately turns your e-Commerce into a 24-hour shop that doesn't turn away impulse buyers who visit your shop while you're sleeping!
Increase productivity
Payment gateway like OZOPAY provides easy dashboard management that automatically manages and tracks each transaction made on your e-Commerce while providing real-time reports. Imagine how much labor and costs you'll save with the reduced manual tasks and fees on things like data entry and paper invoices!
Conclusion
If you're looking for the best Malaysia e-Commerce payment gateway, OZOPAY is here for you! OZOPAY is a reliable and secure Malaysian online payment gateway provided by Merchantrade Asia, one of Malaysia's largest fintech companies. Not only is it one of the cheaper e-Commerce payment gateways, it doesn't compromise on quality service. It also supports most industry-accepted plugins like EasyStore, WooCommerce, WordPress, OpenCart, and Magento. OZOPAY has different plans available for different types of business. You can also have your custom pricing plans specially designed to suit your industry!
Get a 1-to-1 consultation with our Dedicated Relationship Manager today.
Exclusively for EasyStore customers. Sign up now for this exclusive offer!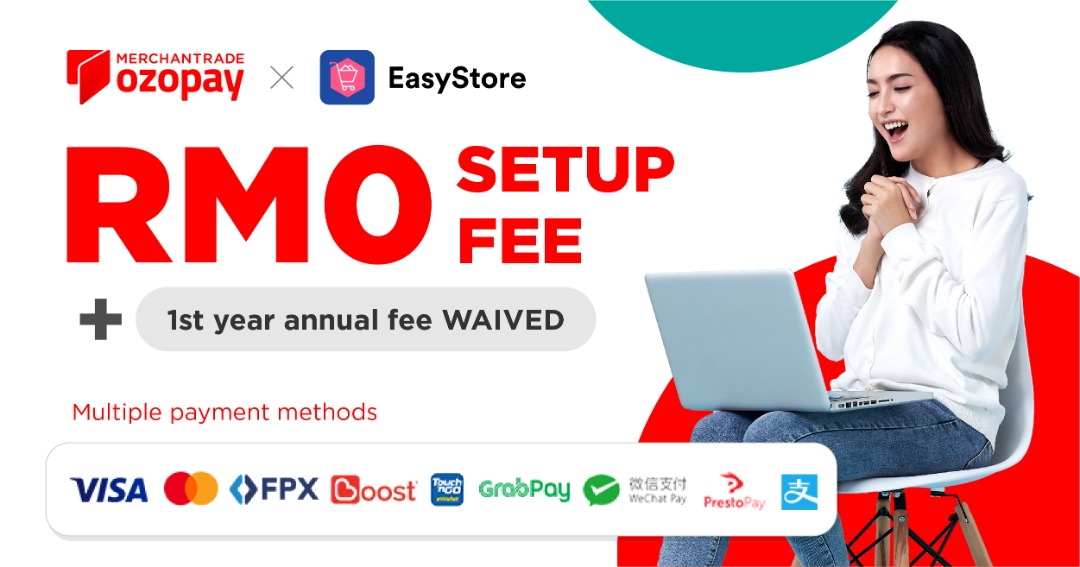 Register your details here to unlock this offer!
Terms and conditions apply.
Start selling with EasyStore
Sell and manage your business all in one place