9 Easy Ways to Improve Your E-commerce Product Page to Gain More Sales
By Kenneth Sytian · 4th April, 2020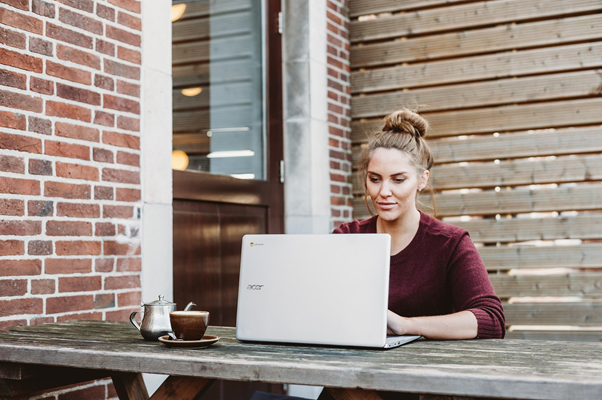 If you manage to bring prospective customers to your e-commerce site, then chances are they are already browsing your product catalog. That itself is already a big accomplishment.
Whether its attracting users through social media, SEO, pay-per-click advertising, a lot of heavy lifting has already been done in your end to bring visitors to your site, so it would be a shame if all of your hard work and efforts will be for nothing.
In this post, we will be talking about product page best practices that will help improve your bottom line:
1. Let your pictures do the talking
We are living in a highly digital age where most people are using their phones for almost everything. Shoppers quickly move through search results, unless there's something that will grab their attention.
One of the best ways to make them stop and stare? Big, crisp, and high-quality product photos. They should also be well-lit from various angles to achieve an in-person experience as much as you can.
Great product photography helps build trust in your brand since shoppers are unable to feel or touch the product in person. Hence, they can only assess their qualities through images, and they can do so with a clear photo.
A stunning product image that will cover the details of your products will make buyers more confident to purchase from you.
2. Construct evocative product descriptions
When shoppers browse through your product descriptions, they're interested. They want to quickly know the product details, as well as how they could be able to purchase it.
Product descriptions provide you with a fantastic opportunity to convince people to buy your products. You want to explain the item to them succinctly.
Try not to be overly descriptive or robotic. Don't stuff it with too many keywords as well. Clear and engaging product descriptions make it easier for prospects to imagine themselves using your products.
3. Highlight the "Add to Cart" button
Your product pages should always have a clear call-to-action.
A CTA is a button that will allow your prospect to add something to their cart or basket. It's up to you to ensure that this button stands out from the rest of the page while providing a simple instruction to the user.
The design of your CTA will have a significant impact on your performance. Integrating basic color theory with your site design to improve user experience and boost conversions.
4. Keep visual clutter to a minimum
Shoppers do not want to read product descriptions that are too long. Instead, they simply scan them as if they are menus.
Eager to move on with other content, they will scan your product page, looking for vital information.
Keeping a buyer's attention means that you also need to get rid of any unnecessary clutter. That way, it will be easier for shoppers to obtain key information about your products, as well as realize why they need to purchase it.
5. Incorporate trust badges and customer reviews
The more a product rests on providing a specific outcome, the higher the need for customer testimonials.
Reviews have also been vital in establishing trust in almost any product category online. Moreover, the majority of shoppers prefer to read reviews first before buying something.
In fact, a 2010 study revealed that there is a deepening relationship between customers and product reviews. Simply put, reviews have an undeniable impact on a customer's purchase decision.
6. Apply the rule of reciprocity
The rule of reciprocity will always govern most people. A universal tendency wherein they would always be compelled to repay every time they receive something.
Now, by applying this same rule to e-commerce, you could create your product pages along with gifts that are not only useful to prospective buyers but will also entice them to reciprocate the deed with a purchase.
So, use this rule of reciprocity in your product pages through freebies. Most sellers offer you a free gift or samples after a buyer completes an order.
7. Show product availability
To avoid your customers from becoming frustrated, then it's also important that you display the availability of your stocks as early as possible.
On your product pages, you should show your customers that variants that are in-stock or available.
If you avoid doing this, then you also run the risk of annoying your prospects because they have to undergo the trouble of clicking through various options and picking a size only to find out that the item they chose is out of stock.
8. Cross-sell related products
You could also recommend or cross-sell related products, showing product bundles to drive more revenues in your product pages.
This makes it convenient for customers to purchase related items and will have a multiplier effect on boosting your conversion rates, as well as average order value.
Place these product suggestions conveniently on their site on the product page. That way, visitors don't have to start over and do a whole new search.
9. Promote free shipping
You probably know that shipping options are quite influential when it comes to making buying decisions. In fact, 60% of consumers tend to leave their carts if free shipping is not an option.
But free shipping is more than just an incentive for the customers to make a purchase. It also helps increase your average order value.
A free shipping option improves your conversions and average order value. This also means higher revenue on your end. Just remember to be clear on how customers can avail of free shipping.
Over to You
As you can see, there is so much more about product descriptions than what meets the eye. Displaying high-quality images that load fast is essential, but you should also pay attention to product details.
Remember that these small little things can have a dramatic effect on your conversions, so ensure that you regularly check your analytics, heatmaps, and all the other things that would tell users how they can interact with your site.
Since a product page is a vital part of the customers' purchase process, this could significantly affect your business' profitability, so you must get it right.
About the Author: Kenneth Sytian is the Owner and CEO of Sytian Productions Web Developer Philippines. He has been designing websites and developing web apps for more than a decade. He is the driving force behind the company and influencer in the industry of web design and development in the Philippines.
Start selling with EasyStore
Sell and manage your business all in one place
Connect with our team
Let's begin your unified commerce journey. Complete the form to chat, book a meeting, or connect with our team.