4 Ways to Get Started With Marketing Your Brand New E-Commerce Store
By Lucy Manole · 20th March, 2020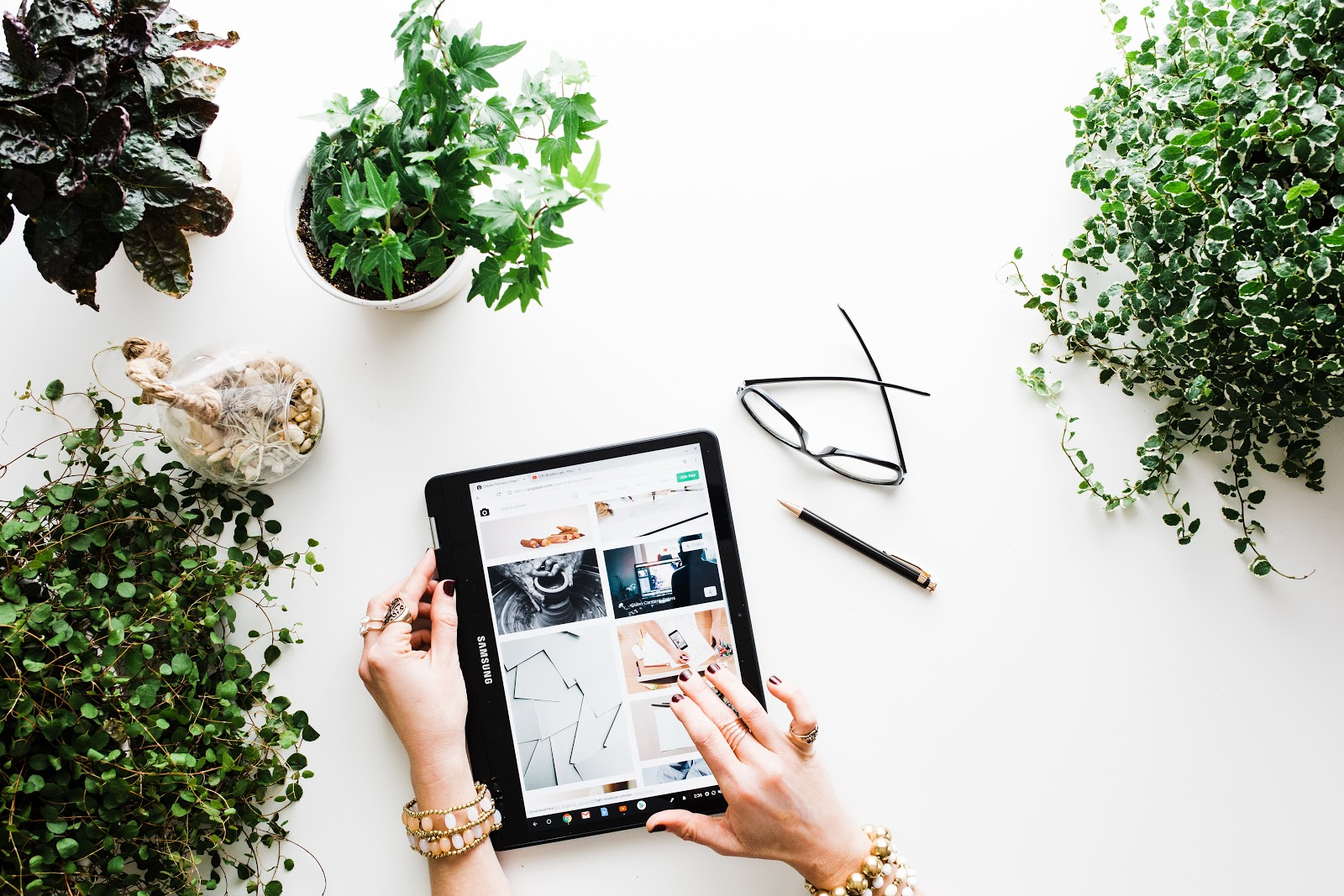 Being a newbie e-commerce entrepreneur, your hands are chock-full busy with to-dos such as:
Keeping your website updated

Managing inventory

Processing orders/transactions

Providing customer support and so on.
Add marketing to that list and you're as busy as parents of a newborn, or Elon Musk. But at the same time, marketing your online store is pivotal to its success because if you don't get the word out, you won't see many orders coming in.
So, how do you get your marketing game right while continuing to focus on other important day-to-day activities? By focusing on the right channels. Here are the top three ones to leverage for effectively marketing your brand new e-commerce store:
1. Social Media Marketing
For any online business, especially for e-commerce stores, social media is by far the best way to connect with potential customers and build long-lasting relationships with existing ones.
It gives you an opportunity to show the human side of your brand and have a dialogue with your customers. Social media marketing is, arguably, one of the best ways to lower your customer acquisition cost (CAC) and increase customer lifetime value (CLV).
What's more, a business with a strong social media presence exudes trustworthiness in terms of "social proof". Before they part with their hard-earned money, shoppers want proof that what you're selling is authentic. Shoutouts and compliments on social media from your followers and past customers can skyrocket your store's credibility.
So, when kicking off with online marketing for your new store, start by establishing a solid social media presence. Here's how:
Post high-quality visual content related to your products, such as lifestyle images.

Encourage user-generated content (UGC) by hosting hashtag contests and giveaways.

Ask open-ended questions to drive more engagement.

Show the behind-the-scenes of your business, by vlogging, for example.

Don't be too formal, be humorous and affable with your audience.
And when you're strategizing and creating content for your business's social handles, you can add another important channel to the mix...
2. Content Marketing
While posting exciting content on your social media profiles will help drive traffic and boost brand awareness, you won't get very far without creating content that's exclusive to your online store.
That is, after building your online store, you need to populate it with educational, informative, and/or entertaining content. By publishing useful content (such as product buying guides) on your own website, you make your store more valuable to not just your audience but also to the search engines, such as Google.
The more content you put out (such as long-form blog posts and infographics), and the higher the quality of that content, the more likely your store will rank towards the top of Google search results. That's because content helps search crawlers better understand what your website is about and makes your store easier to crawl and index properly.
Furthermore, you must also create content (aka guest posts) that you can contribute to external publications and niche websites/blogs that are relevant to your business, as gaining mentions and links pointing back to your store is crucial to achieving better rankings on Google.
Make no mistake, Google search constitutes a huge chunk of any website's traffic, so content marketing with a focus on search engine optimization (SEO) is critical to your store's long-term success.
3. Email Marketing
Get this — for every $1 you spend (sensibly) on email marketing, you may expect an average return of $32. Talk about massive ROI!
Email marketing is particularly potent for e-commerce stores. It's a key communication channel that enables you to build a relationship with your customers by personalizing your marketing messages.
Essentially, email marketing is about sending bespoke emails to the right people at the right time. That is, at different stages of the buyer's journey (such as first-time customers, cart abandonment, post-purchase, and so on), you can send timely emails to nudge and encourage subscribers to take the desired actions.
To send marketing emails, you need email addresses of your customers and store visitors. There are many ways to capture email addresses, the most tried-and-tested ones being:
Employing carefully timed pop-ups (such as exit intent pop-ups).

Creating an email newsletter-based online course, or a weekly/monthly newsletter promising the finest content and offers.

Offering exclusive gated content in exchange for their email address.

Asking them to sign-up for your emails in your "About" page, where you tell your brand's story in such a way that it resonates with your audience.
Also, and it goes without saying, don't send irrelevant or too many emails to your customers who signed up for special offers, discounts, and interesting content. Stick to your promise, don't mess up the subject line, and never send anything that could be deemed as spam.
4. A Word on Paid Advertising
Finally, if you have the budget for paid ads, it's certainly a great way to go about driving quick traffic to your store. Paid advertising can take the form of pay-per-click (PPC) ads on Google search engine results page (SERPs), social media ads, sponsored posts on high authority publications, influencer marketing campaigns, and more.
While the ROI with PPC campaigns can be quick, it is also short term. You pay for the traffic, and if you don't convert the clicks, that ad spend is a complete waste. So, exercise caution when setting a budget for paid advertising campaigns. With influencer marketing campaigns, do your homework on the influencer's past performance and relevancy to your brand meticulously.
Ultimately, your best bet would likely be to use paid ads as a supplement to your inbound (content, social media, and email) marketing efforts.
Author Bio:
Lucy Manole is a creative content writer and strategist at Right Mix Marketing, an SEO-focused link building agency. She specializes in writing about digital marketing, technology, entrepreneurship and education. When she is not writing or editing, she spends time reading books, cooking and traveling. You can connect with her on Twitter and Linkedin.
Start selling with EasyStore
Sell and manage your business all in one place
Connect with our team
Let's begin your unified commerce journey. Complete the form to chat, book a meeting, or connect with our team.