4 Creative Ways To Support Local Food Bank
By Yavini Lucille · 19th July, 2021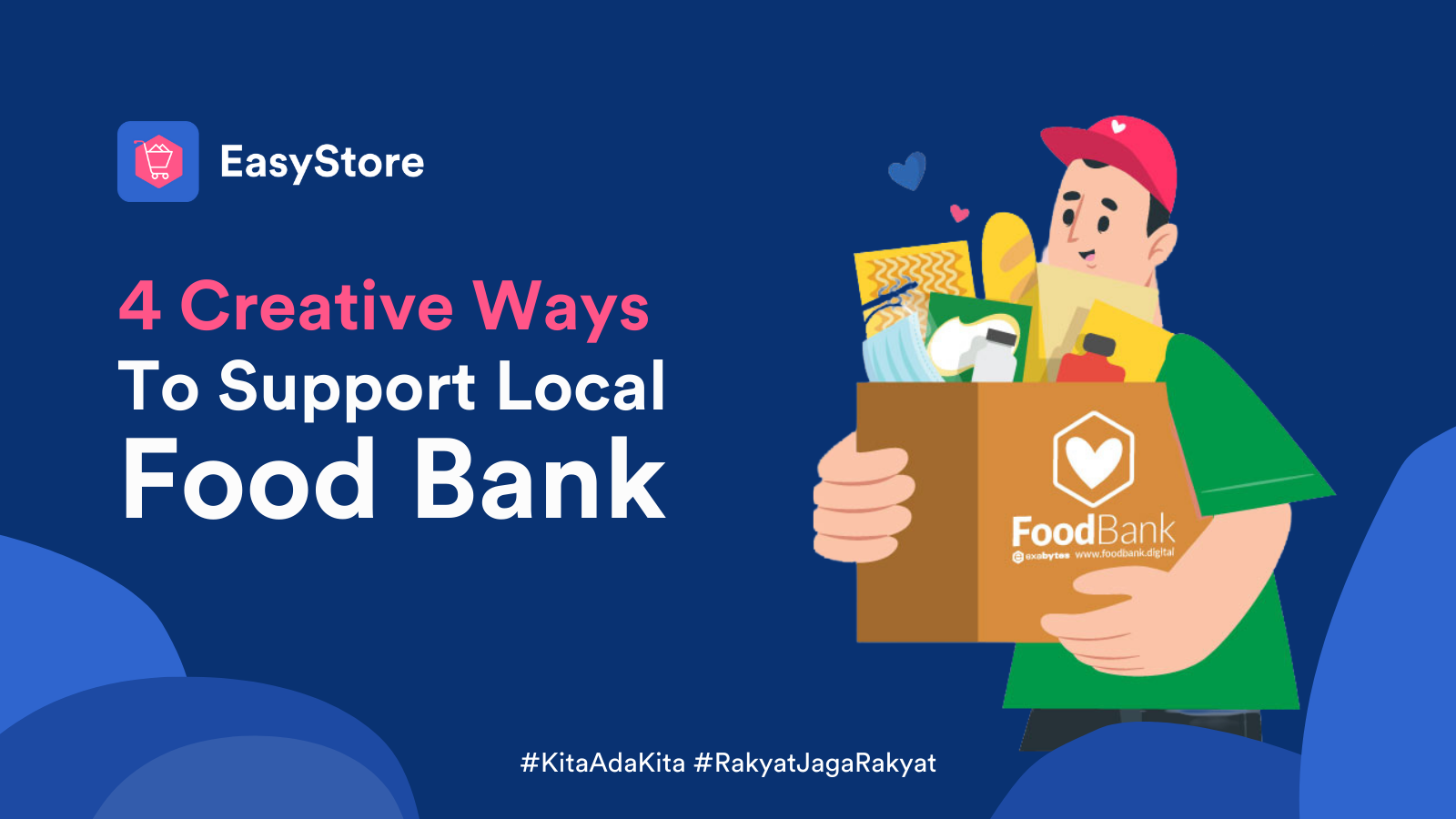 Given the extended MCO enforcement, more and more Malaysians are getting hard to see the light at the end of the tunnel. Over the past weeks, there was a White Flag Movement or #benderaputih bringing ripples across social media in Malaysia, and yes, more distressed individuals and families have started waving white flags outside their houses as a sign to ask for help.
We know it's tough to help others during the coronavirus pandemic. Fortunately, there are some ways you can do right now without making you leave the house. And somehow, most of them won't cost you any money.
Ways That You Can Do To Support Local FoodBank
1. Make some noise on social media
Use a couple of the minutes you spend on social media today to grab support for this movement from your followers or customers. Share them using #BenderaPutih / #RakyatJagaRakyat, and get more of them to do the same.
GSC had shared a post to support small businesses or anyone in need to leave their comments. And it's getting 3.5k likes & almost 300 comments from the crowd!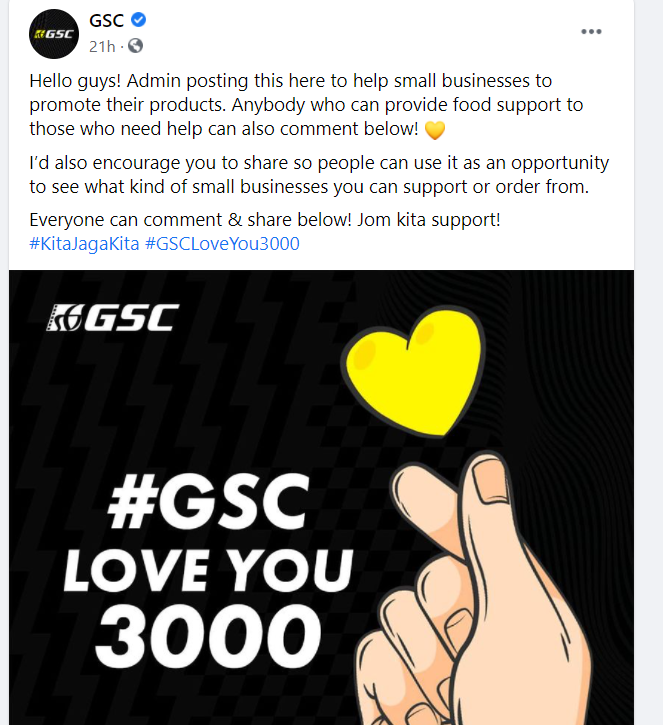 Source: GSC's Facebook page
2. Share a "food bank map"
Chances are, your local food bank will show what they need and where they are. Volunteer your time to prepare a food bank list around your place and share it out with your audience on your online store or social media. Believe me, it will definitely help out those in need.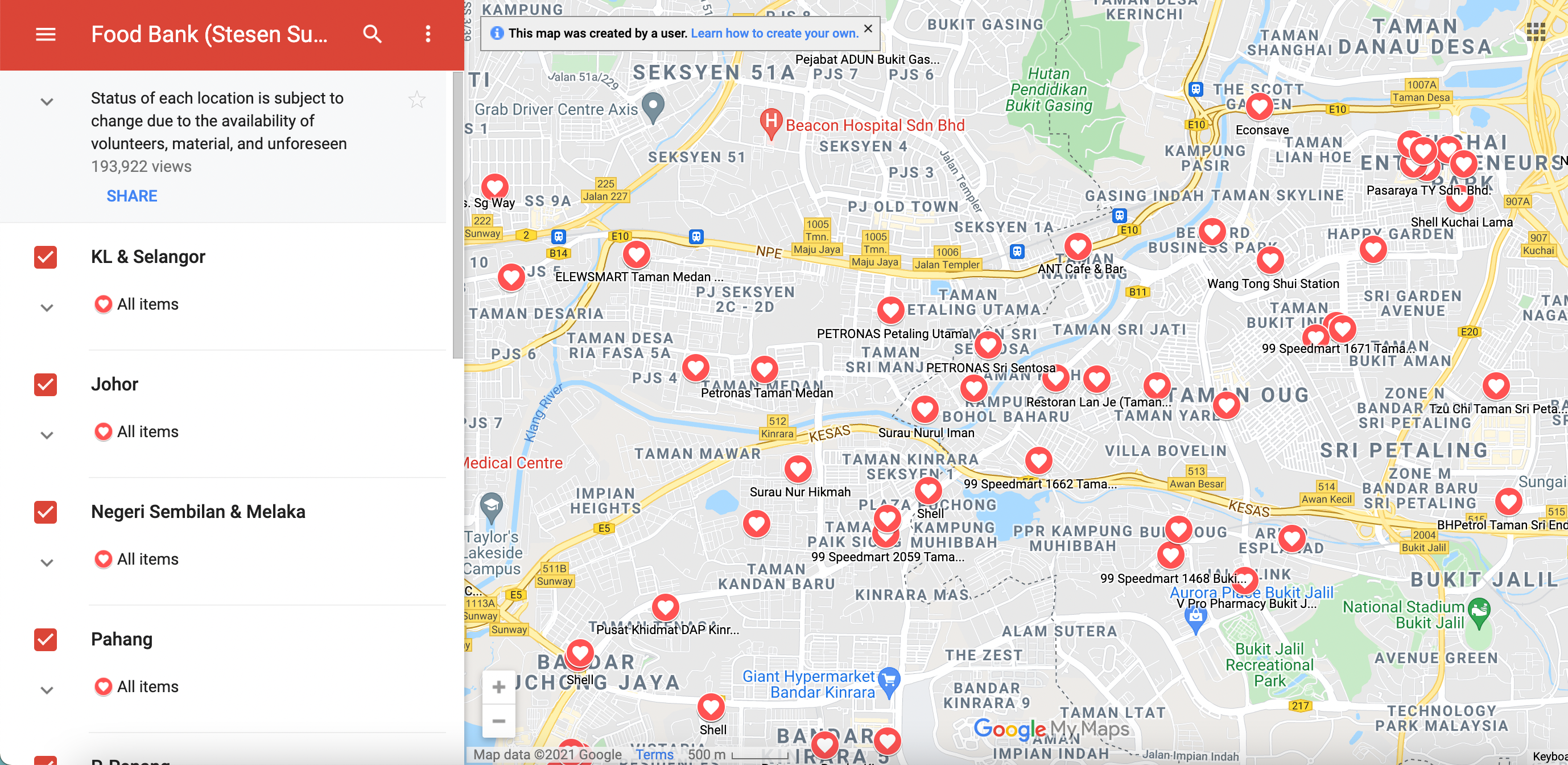 Source: Want To Help Someone In Need? You Can Now Locate The Nearest Food Bank On Google Maps
3. Share out the movement with businesses
As the initiative began, more businesses pledge support for the white flag campaign, such as 99 Speedmart, Shell, Vit's (instant noodle manufacturer), and more. Meanwhile, we can help to spread it out to more friends and family by clicking the 'Share' button easily.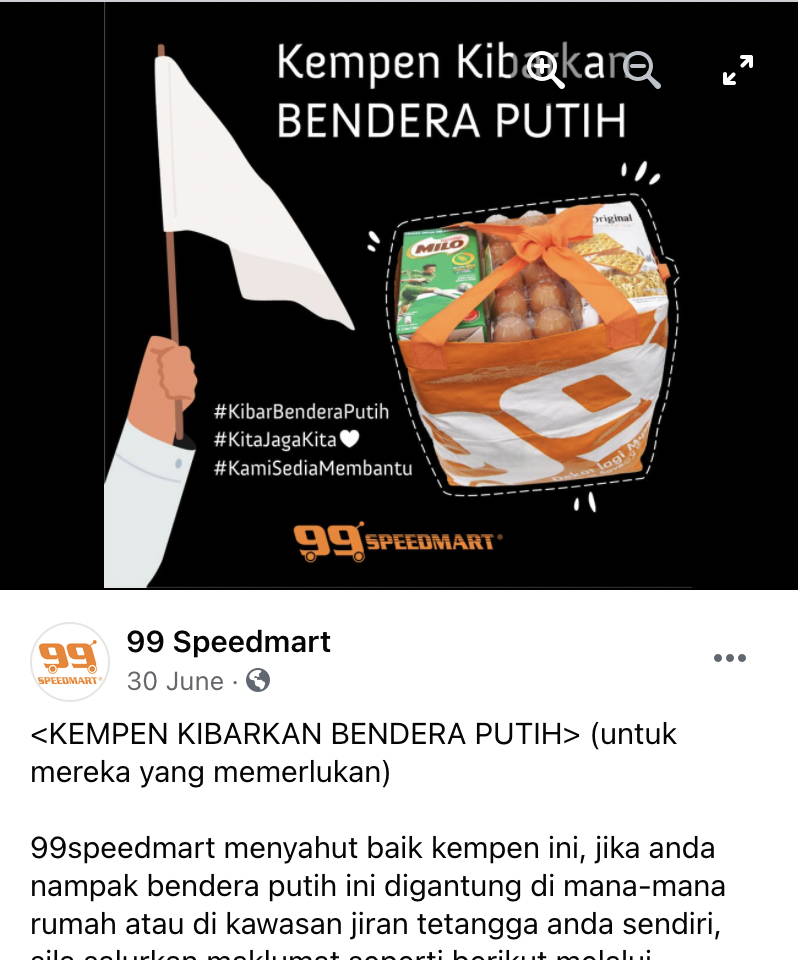 Source: 99 Spendmart's Facebook page
4. Show your support on your online store
We have worked with Exabytes, EasyParcel, Pgeon to launch FoodBank.Digital for the underprivileged so that they have access to free daily essentials. You can make it more happening as you can simply display the widget on your online store in just one click. And of course, it's free to install!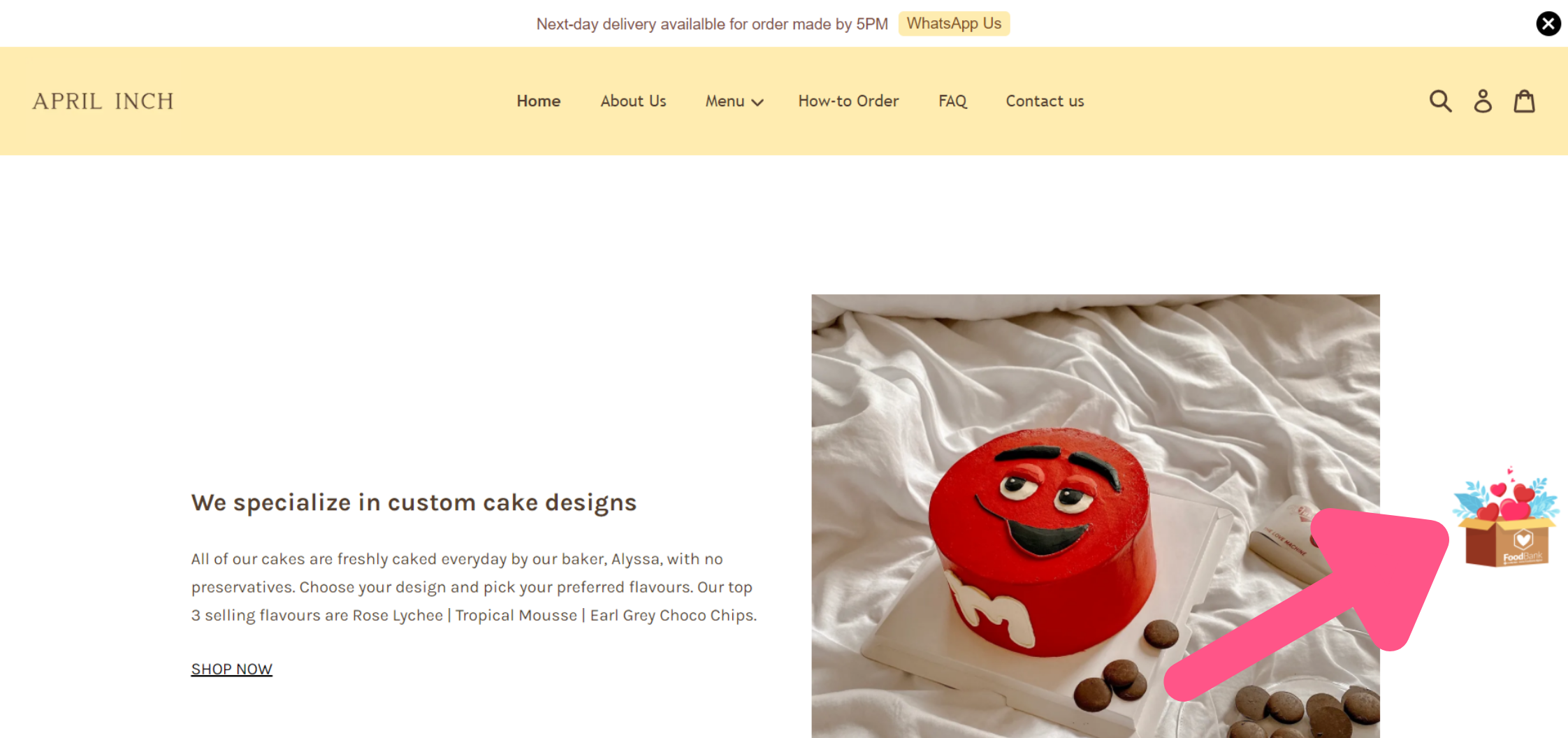 Photo source: aprilinch.com
Have a great way to help our local food banks now? Try it out today and let us know your ideas about it on our Facebook, Instagram.
Related articles:We are joining forces to help over 51,000 families via FoodBank.Digital
Start selling with EasyStore
Sell and manage your business all in one place
Connect with our team
Let's begin your unified commerce journey. Complete the form to chat, book a meeting, or connect with our team.