Enabling Traditional Malaysian Businesses Move Towards Digitalisation
By Amirul Mokhtar · 2nd September, 2022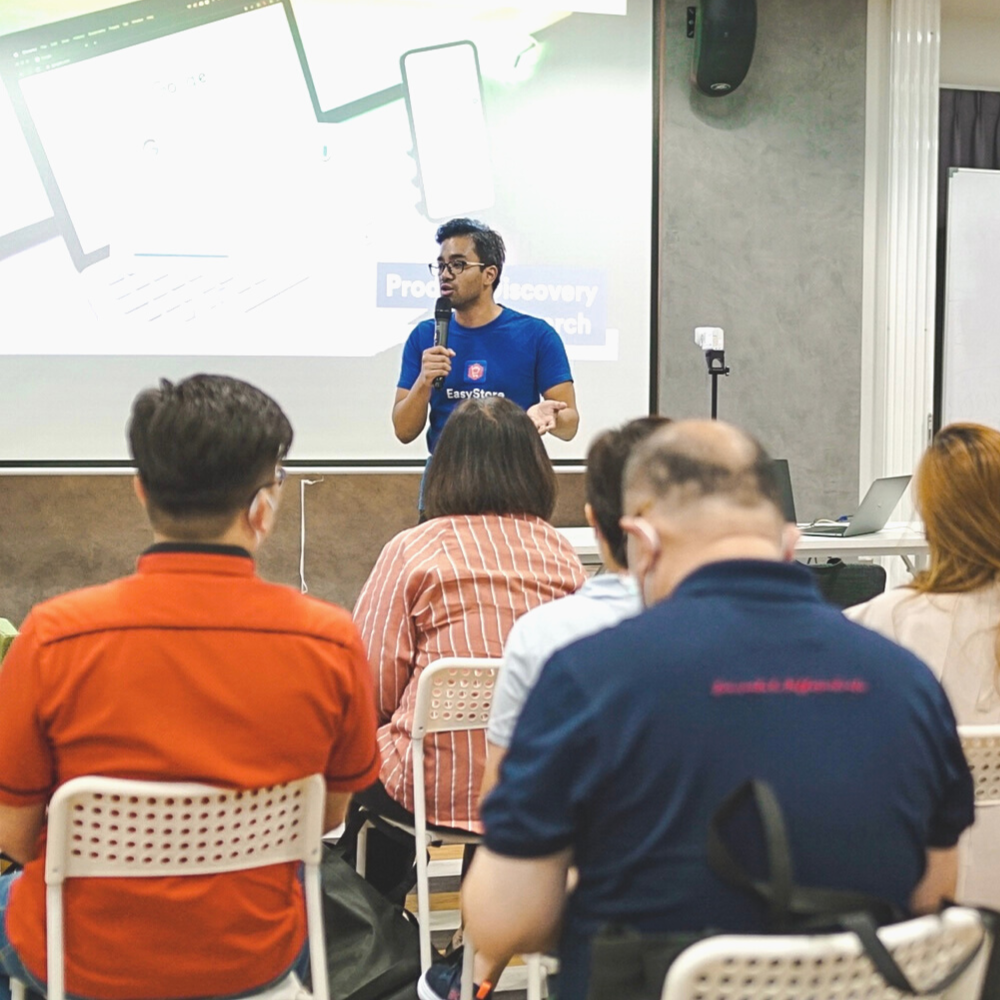 Micro, small and medium-sized enterprises (MSMEs) are the backbone of Malaysia's economy, according to SME Corporation Malaysia, they represented more than 97% of all businesses last year and contributed over 37% of Malaysia's gross domestic product in 2021.
Despite the contributions of MSMEs to the economy, many fall behind when it comes to entering the digital economy. SME Corporation Malaysia found that 77% were still at the basic digitalisation stage.
If there is one lesson to be learned from the Covid-19 pandemic, it is that adoption of digital technologies is no longer optional for businesses.
About The 100 Go Digital Initiative
This initiative by the Malaysia Digital Economy Corporation (MDEC) aims to enable traditional businesses in key sectors to move towards digitalising their businesses to remain competitive, sustainable and profitable.
Through this initiative, there will be a series of workshops and coaching sessions helping SMEs level up their businesses via digital coaches, while benefiting from the adoption of digital technologies.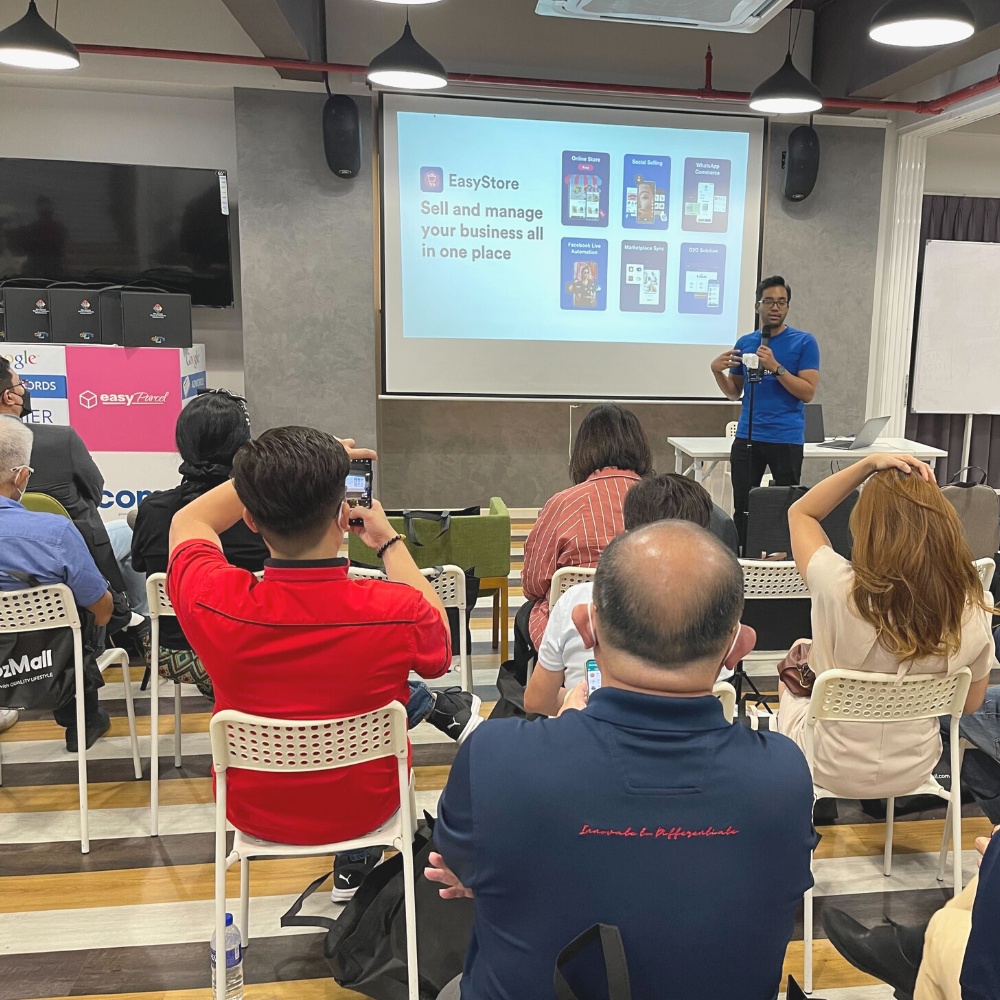 Participating businesses can expand their operations and increase their revenue as well as take advantage of the digital platform to further widen their avenues to generate income.
Expand your business by selling on multiple sales channels
In the recent workshop, co-organized by Malaysian Gifts & Premium Association, participants had the chance to learn from EasyStore about the importance of being on multiple sales channels.
Due to technology, consumers today have much more options on where and how to purchase goods. They can go to nearby shops, purchase on shopping apps, retail websites, from resellers, via social media and much more.
Businesses that are only selling in their physical shops for example, are missing out on potential customers that are buying from other sales channels.
Leverage on advantages of sales channels to maximize sales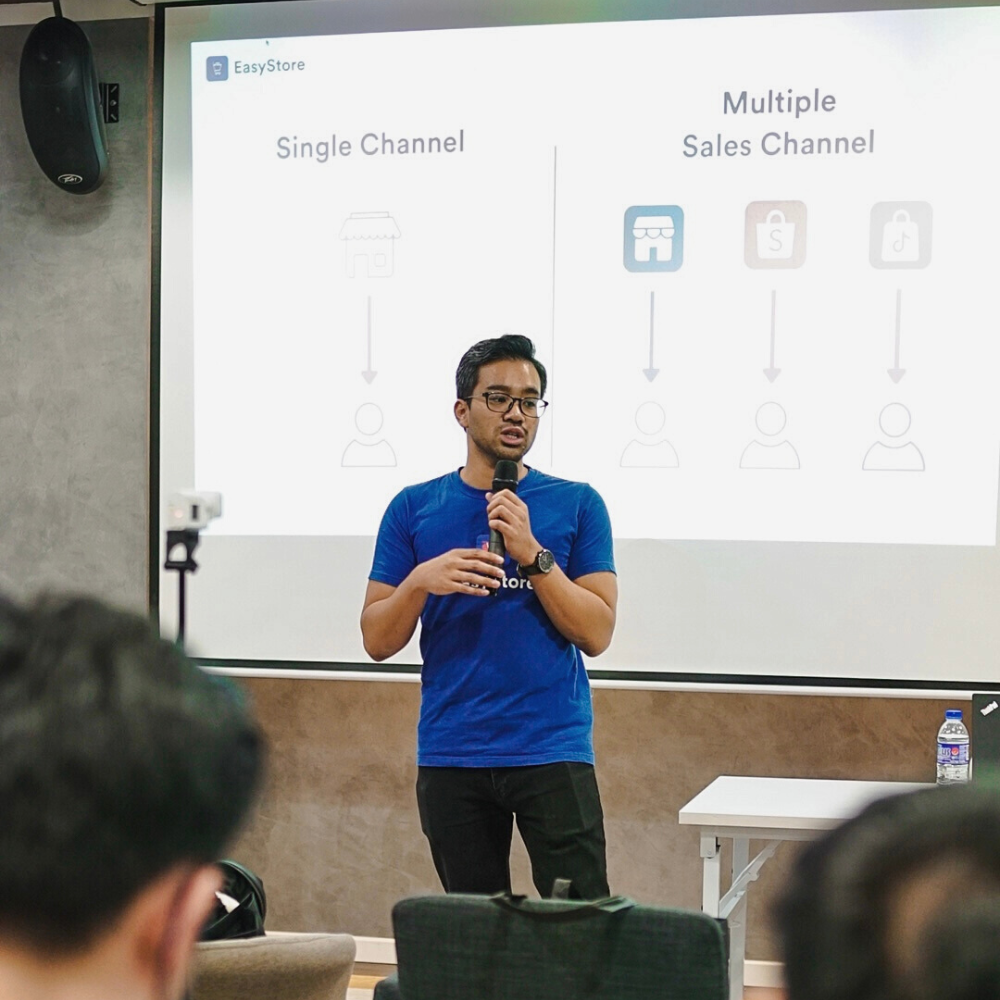 Different sales channel has its advantages and disadvantages.
Retail shops provide a great shopping experience for customers but it's limited by geographic location.
Marketplace apps like Shopee & Lazada drives high, ready-buyer traffic to the platform. If you're not listed in these marketplaces, you're missing out.
Social media is where product discovery happens. Consumers learn about products they've never heard before through their friends and influential people they follow.
People search Google for information about products or solutions to their problem. Having a website will help your business to be found in the search results.
Challenges managing multiple sales channels and how to overcome it
As a small business, you may not have the resources to expand and manage all of these channels.
Listing all your products on different channels can take up a lot of time and managing inventory across channels can be a nightmare.
This is why leveraging on technology is important. It allows for businesses to be more efficient when it comes to the business operations and scale up without needing much more resources.
This is where EasyStore can help. EasyStore is a solution that allows businesses of any size to easily sell on and manage multiple sales channels under one central platform.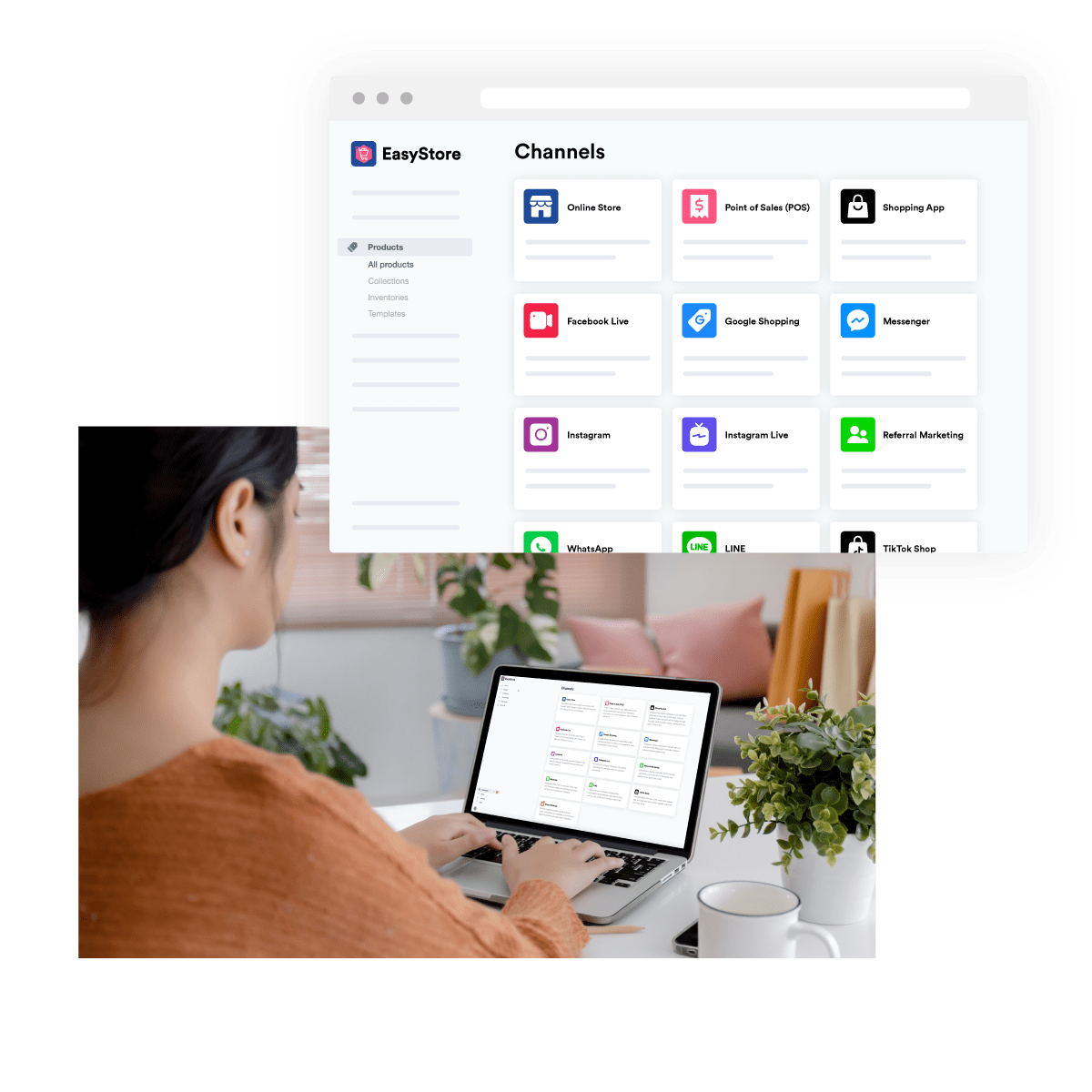 Multiple sales channel product listings in just a few clicks
Uploading product listings on each selling platform can be a hassle and takes up a lot of time, especially if you have a lot of products.
By using EasyStore, you just need to list your product info once and publish it across different sales channels.
You can start reaching to new customers instantly.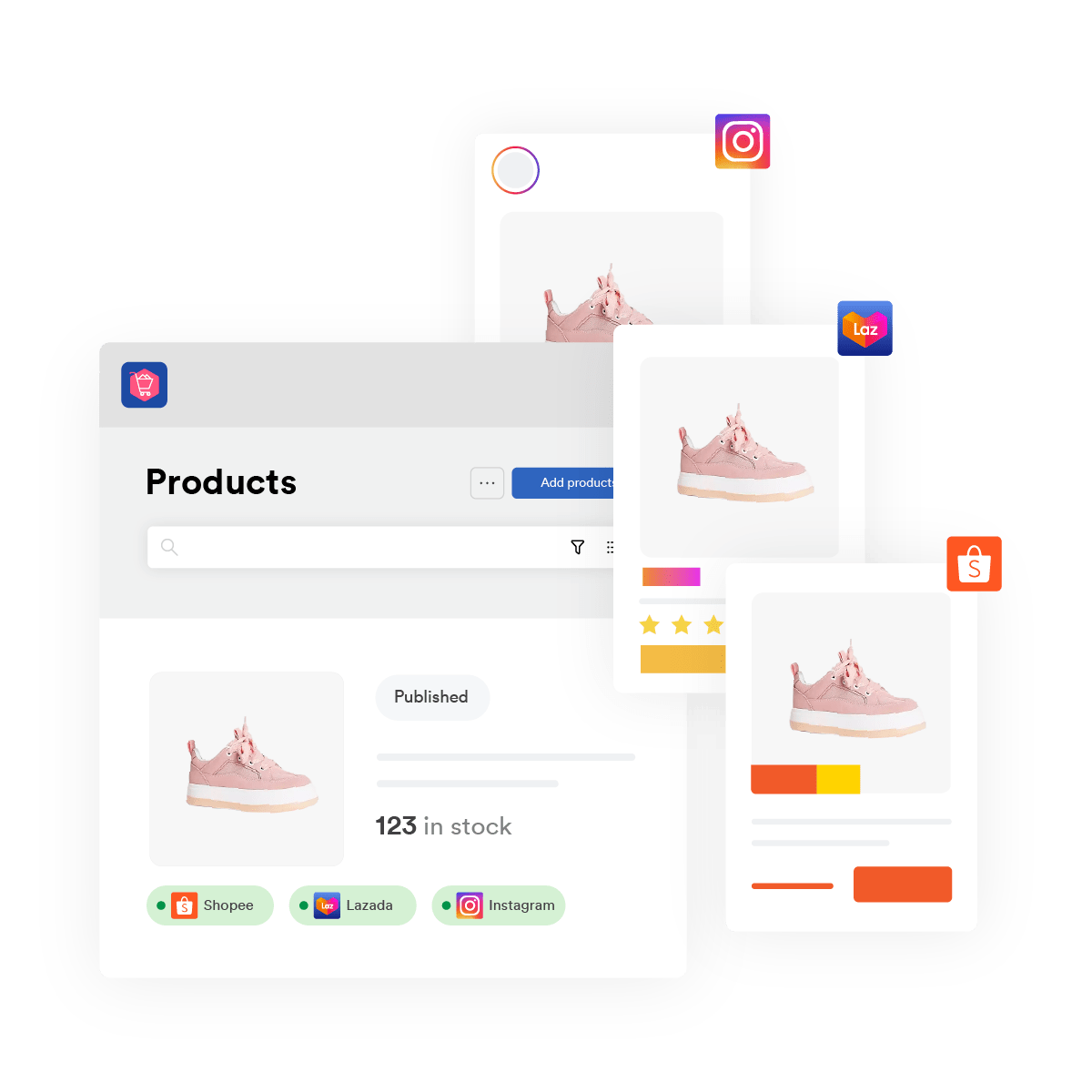 Manage orders under one central order management
Orders made on the different platforms will appear in a centralised order management in your EasyStore.
You don't need to switch between apps to check and process orders.
Sync inventory across channels
Since orders are centralised, inventory count can sync across the different channels with EasyStore. You don't need to keep separate inventory count for every channel that you are selling on.
It will auto deduct when orders come in and will auto update the stock count across different channels.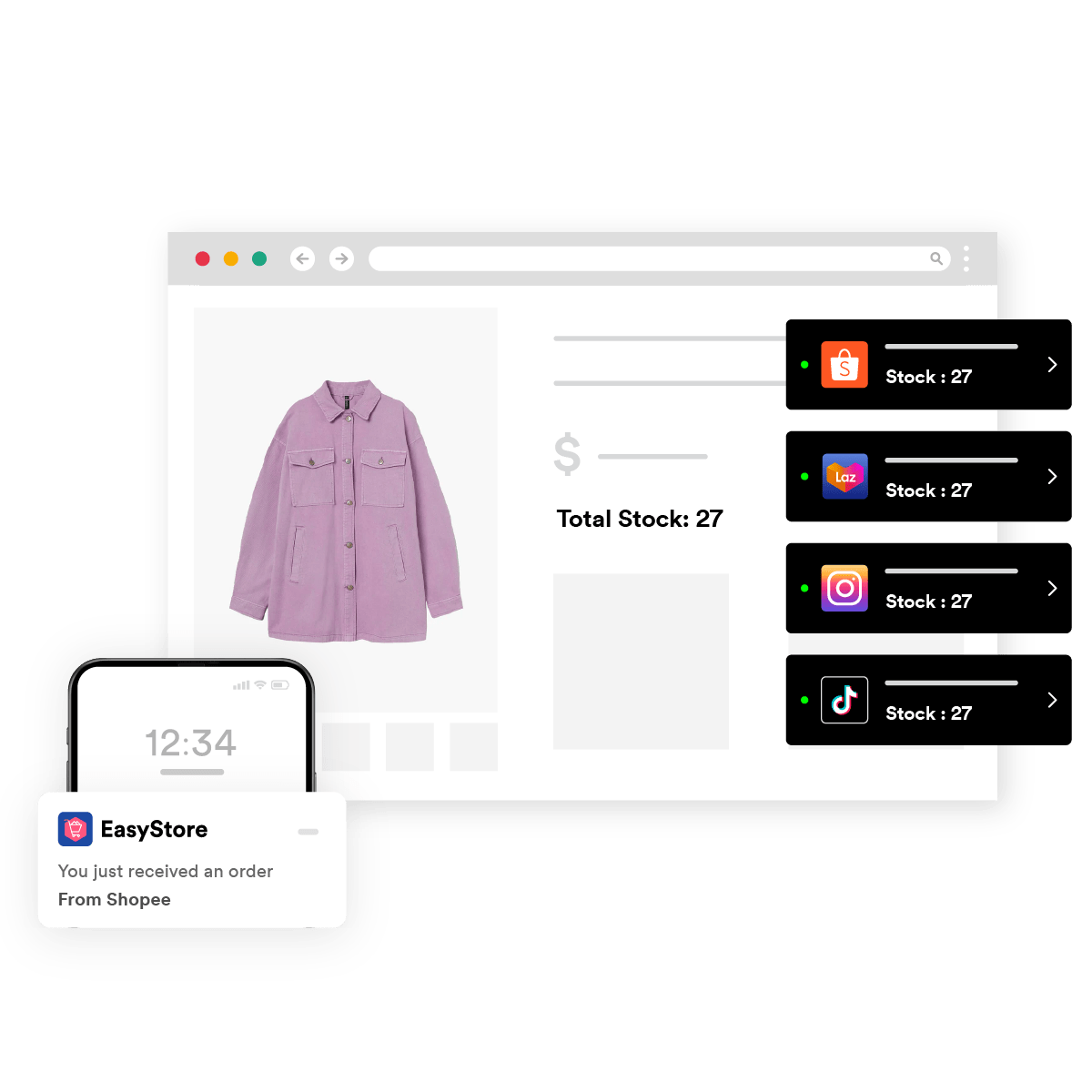 How to learn more on how you can grow your business
The 100 Go Digital program is a continuous program by MDEC. To find out more on the next workshops, head over to the 100 Go Digital website.
You can also find a list of business workshops here, where you can learn more on how to expand your business through multiple sales channels.
Start selling with EasyStore
Sell and manage your business all in one place
Connect with our team
Let's begin your unified commerce journey. Complete the form to chat, book a meeting, or connect with our team.