EasyStore and CIMB's Partnership Continues To Empower Small Businesses Across Malaysia
By EasyStore Press · 5th September, 2023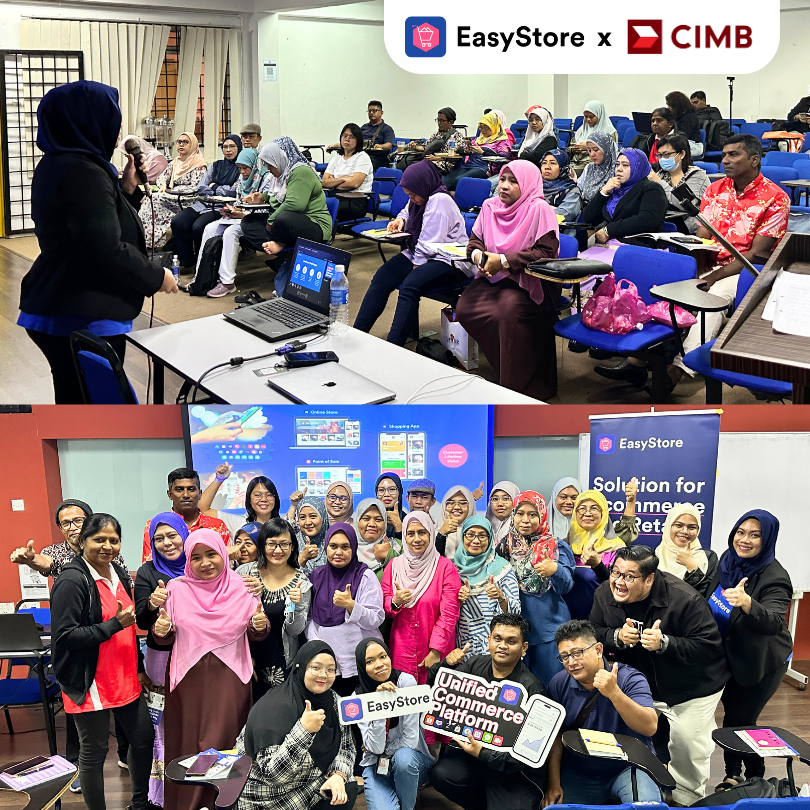 FOR IMMEDIATE RELEASE
MALACCA, 6th Sept 2023 - Leading commerce platform, EasyStore, is excited to announce its continued strategic collaboration with CIMB, a prominent ASEAN universal banking group.
This partnership is dedicated to providing unified commerce tools aimed at enhancing the competitiveness of small businesses in Malaysia as part of the CIMB MicroBiz Ready Program.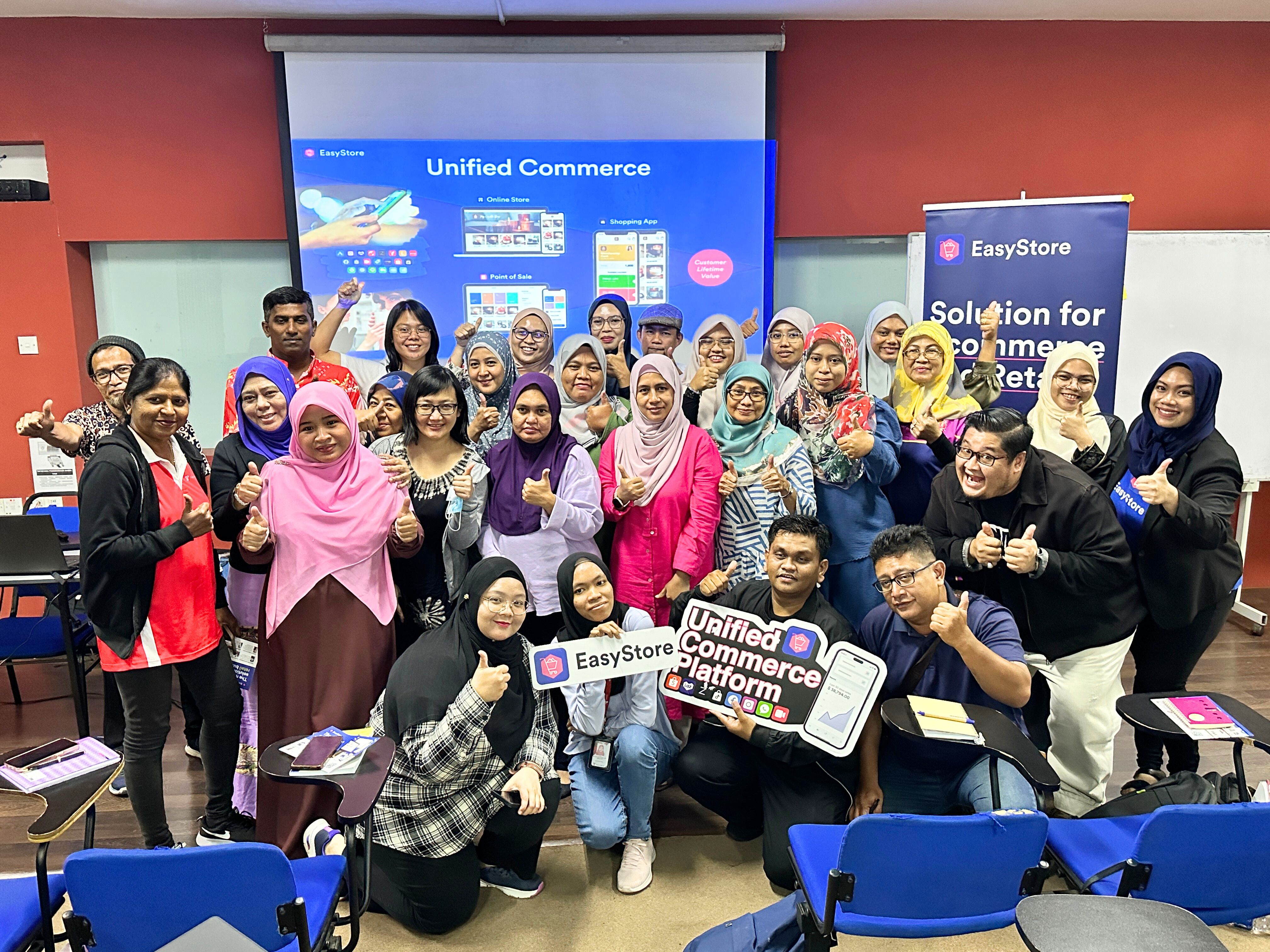 About CIMB MicroBiz Ready Program
Introduced in 2020, the CIMB MicroBiz Ready Program has been pivotal in equipping SMEs with essential resources, offering training and mentoring across various areas such as digitalization, business strategy, and financial literacy. The program primarily targets business owners from the B40 community to help them navigate the ever-changing business environment.
For the third consecutive year, EasyStore proudly continues its support in this program, demonstrating unwavering dedication to fostering growth and success among SMEs. Over the past three years, this partnership has positively impacted more than 210 participants, including small business owners, women entrepreneurs, Asnaf community, and differently-abled communities within the Klang Valley.
Nadia Amir, Partnerships Manager at EasyStore, expressed her enthusiasm for the ongoing collaboration: "Our continued partnership with CIMB reflects our unwavering commitment to supporting SMEs on their journey towards growth and digital transformation. We are excited to once again play a pivotal role in the CIMB MicroBiz Ready Program, ensuring that small businesses have access to the right tools and knowledge to thrive."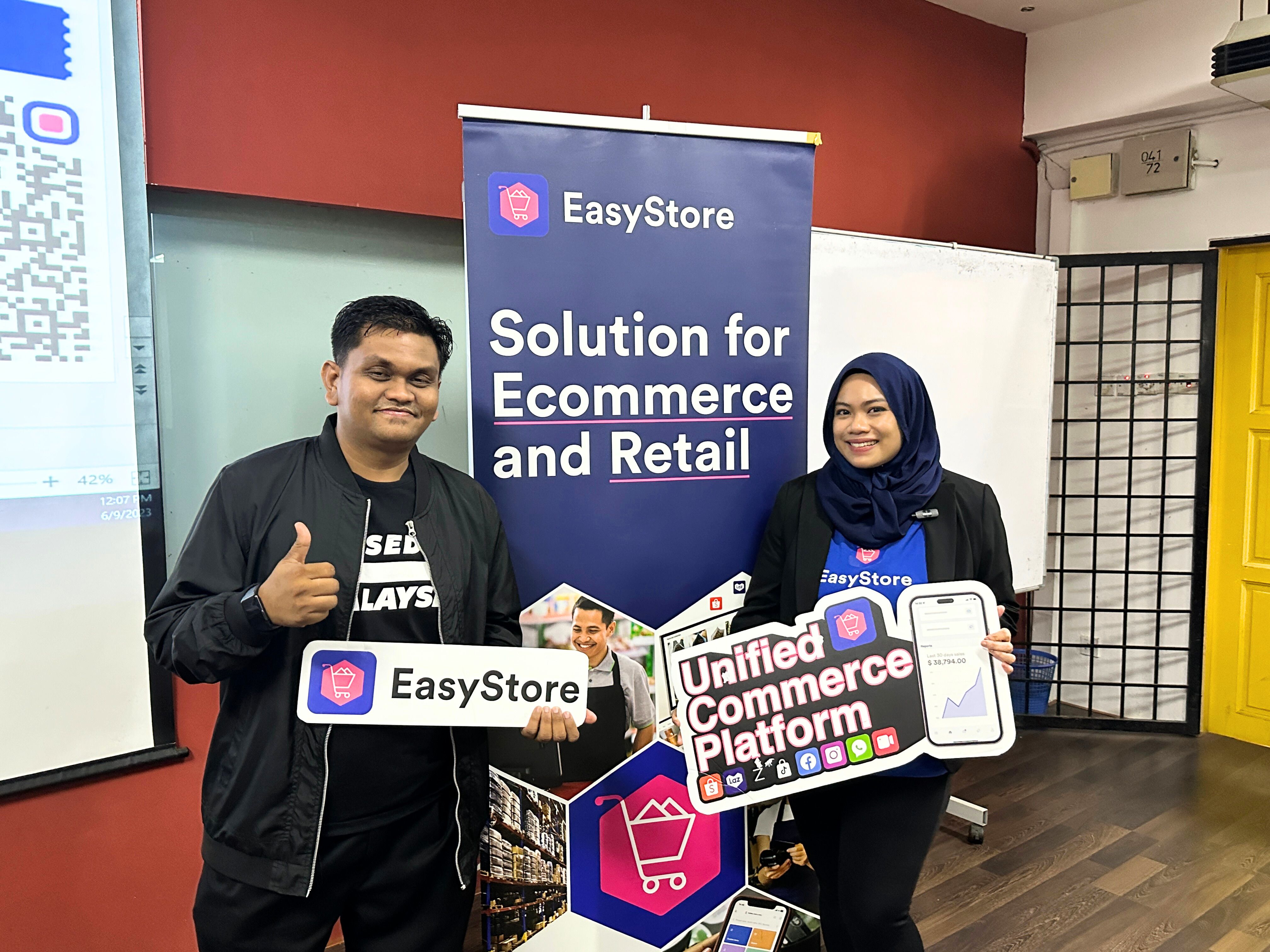 Unified Commerce Workshop
As part of this program, EasyStore hosted a workshop during the second boot camp held at Kolej Yayasan Melaka. The workshop aimed to provide business owners with unified commerce tools and strategies to maximize their potential across multiple sales channels.
During the workshop, SMEs were exposed to the changing landscape of commerce, introducing them to ecommerce tools as well as solutions for their offline channels that can be used at their kiosks, stalls or bazaars through EasyStore's newly launched cloud-based POS.
More so, it was emphasized that a significant opportunity for the SMEs lie in the upcoming Year-End Sales (YES) season. This presents an excellent opportunity to attract a wider customer base and achieve substantial sales.
EasyStore's Commerce Tour 2023
In 2022, EasyStore illuminated the path for over 300 SMEs on the West Coast. To further assist business owners in maximizing their sales, especially during the year-end mega sale period, EasyStore continues to organize Commerce Tour 2023 across Malaysia this year.
In 2023, they aim to impact 500 SMEs across Malaysia, transcending geographic boundaries and making this Commerce Tour a transformative catalyst for growth.The tour features two main campaigns: SheRunsBusiness (SRB) and Supercharge Your Year-End Sales (YES) Campaign.
These campaigns are dedicated to catalyzing the empowerment of the Malaysian SME community and igniting their path to sustainable business growth through insightful seminars. Distinguished speakers, including commerce experts and seasoned partners, will bring a wealth of hands-on experience to guide and inspire participants.
SRB is designed to empower more women in business by gathering leading successful womenpreneurs who will provide insights and proven strategies for growing your business in 2023. Meanwhile, YES is for all business owners looking to unlock more sales in the upcoming mega-sale season!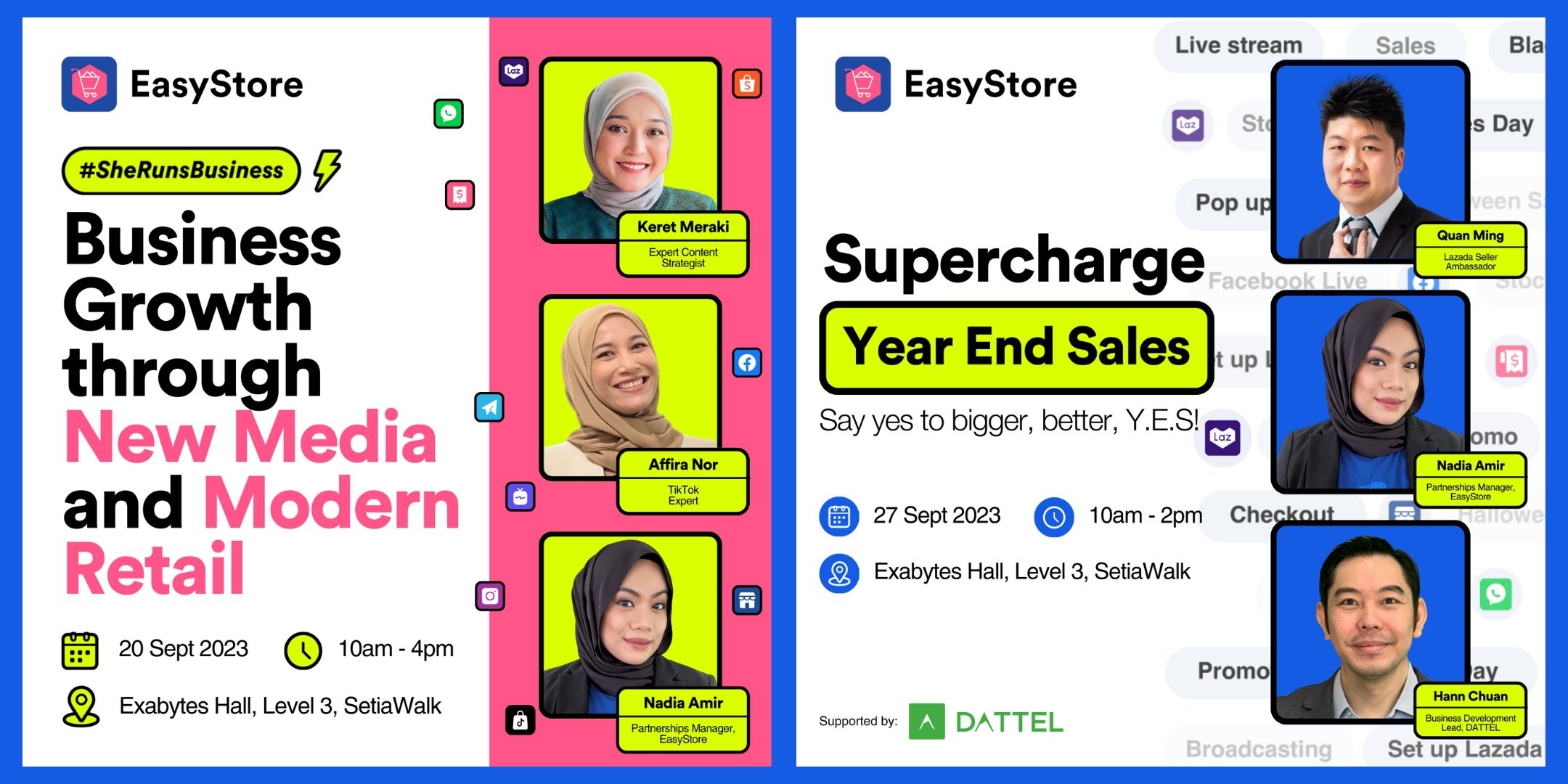 For those eager to harness the full potential of the biggest sale period of the year, join EasyStore's Commerce Tour 2023, additional details can be found here.
Commitment Towards SMEs
As EasyStore and CIMB look ahead, their steadfast commitment to supporting the growth and success of small and medium-sized enterprises (SMEs) remains unchanged through their ongoing partnership.
Together, they continue to empower businesses with the tools, knowledge, and resources needed to thrive in today's competitive digital commerce landscape.
Connect with our team
Let's begin your unified commerce journey. Complete the form to chat, book a meeting, or connect with our team.