Create Your Online Store In One Day: 10-Step Express Guide
By Kelie Wong · 4th September, 2023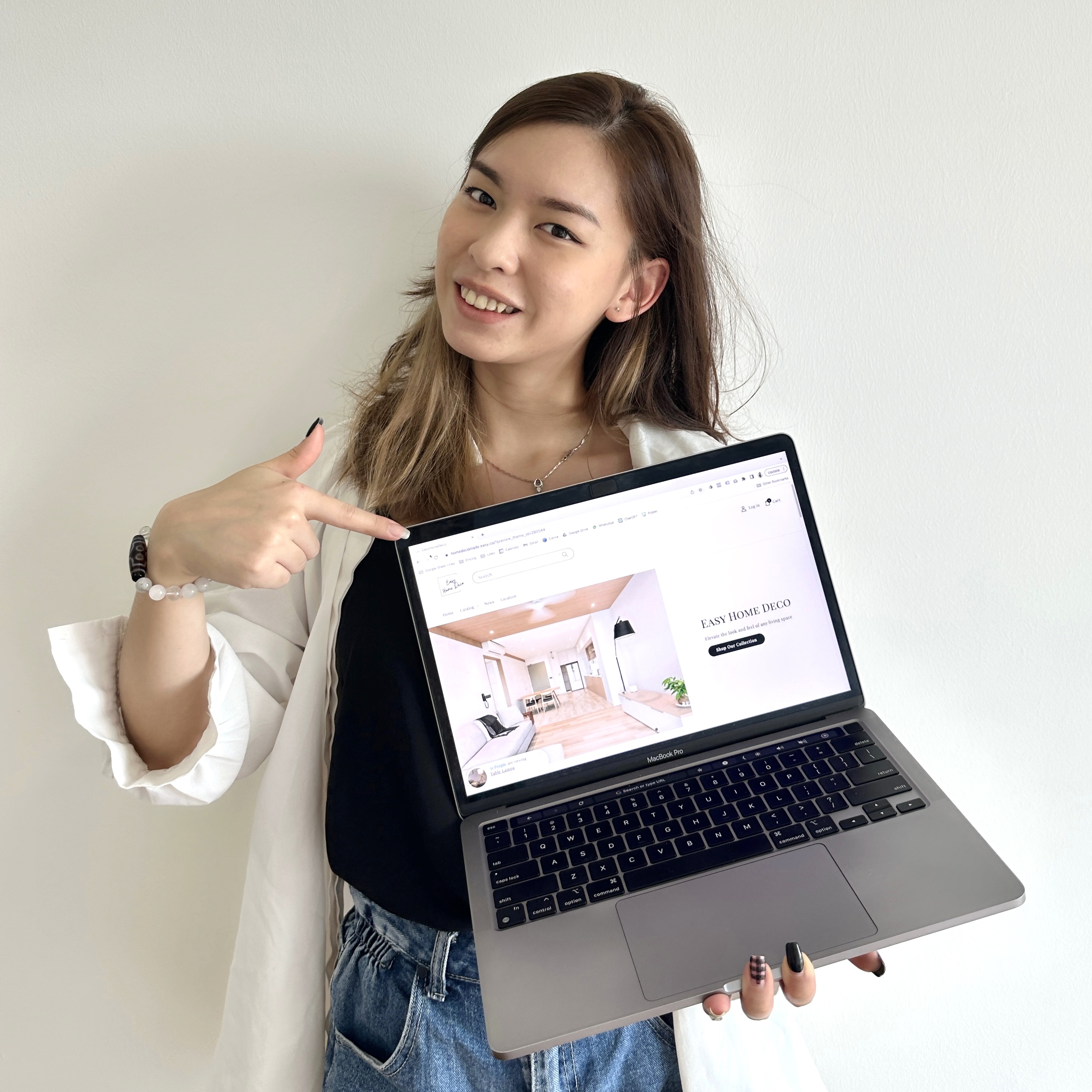 In today's fast-paced digital landscape, time is of the essence, and waiting weeks for a website to develop is no longer necessary.
With EasyStore's user-friendly interface and efficient tools, you'll be amazed at how swiftly you can bring your business online and start reaching customers around the world.
In our comprehensive 10-step express guide, we'll navigate through each essential phase necessary to set up your online store and also receive your very first order. Let's dive in!
10-Step Express Guide
1. Track Inventory Movement Between Outlets
Retail Solution: Recommended for retailers or businesses who are active in pop-up events.
Ecommerce Solution: Recommended for ecommerce business owners.
Online Store: Suitable for everyone, with a drag and drop website builder.To proceed with the sign-up process, you will need to verify your phone number through OTP (One-Time Password) verification. This step ensures the security and authenticity of your account creation.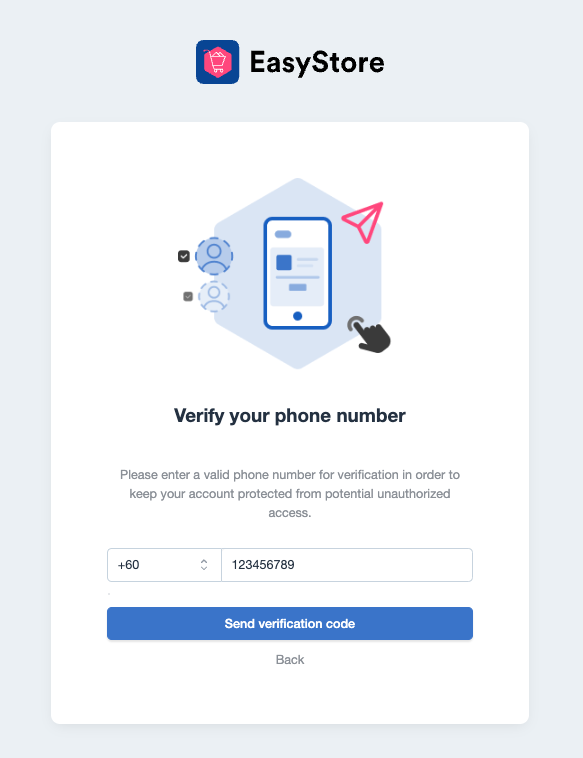 Step 2: Design Your Store
Before you get started, it's important to activate your online store within the EasyStore Back Office. Here's a simple guide on how to do it:
Log in to your EasyStore account > Navigate to Channels > Select Online Store > Click on the Enable button.
Once your online store is active, you can proceed to the next steps. Choose your preferred theme and tailor your online store to align perfectly with your branding and unique requirements.
Step 3: Upload Your First Product
Next, let's upload your first product! Here are the details you need to prepare for each product!
Product Title - Choose a name that fits your product and grabs attention.
Product Description - Let ChatGPT work its magic to create captivating headlines.
Product Image - Remember, keep each photo under 2MB in size.
Variants - Showcase your product in various options like sizes, colors, and dimensions.
Shipping - These details are used to calculate shipping rates during checkout.
Pricing - Set both the cost price and selling price.
Inventory - Easily manage inventory with a centralized system.
SEO - Boost your product's search engine visibility.
Other Settings - Take control of visibility and add relevant tags.
With all these details in place, adding a product only takes less than a minute!
If your business offers a wide range of product varieties, you might want to consider creating product collections.
This can help customers navigate your online store more easily.
You can also customize the layout and descriptions in your collection page and individual product pages based on your preferences.
Step 4: Payment Gateways
Now that your products and prices are live in your online store, let's integrate secure payment gateways to accept payments for your first order!
If you're not sure which payment gateway to go for, not ready to commit to payment gateway or waiting for payment gateway approval, you can start by activating DuitNow QR!
Please be aware that DuitNow is a manual payment method, requiring you to check your bank account before marking the order as paid and proceeding with fulfillment.
Looking for an integrated payment gateway solution? Try Razer Merchant Services!
EasyStore merchants can now benefit from waived sign-up fees worth RM 899 when creating an account with Razer Merchant Services. Learn how to apply for this offer here!
Step 5: Shipping and Order Fulfilment
If you're new to this, one approach is to fulfill your orders manually.
To do this, you can establish a flat-rate shipping profile within your store. After customers make an order, they will be charged the specified amount.
Subsequently, you'll be required to visit your chosen shipping provider's office, manually input the necessary details, and organize the shipment.
Looking to set up an automated fulfilment system? Try EasyParcel Malaysia!
You can create an account with EasyParcel Malaysia account, and seamlessly integrate it into EasyStore Back Office, which allows you to fulfill your orders right within EasyStore.
How it works is that remember we've set up product dimensions in the previous step?
Once your customer makes an order, EasyParcel will automatically calculate the total dimensions of their order and compare delivery offers from various courier companies, ensuring you and your customers get the best possible rate.
Step 6: Install Apps
EasyStore offers more than 250+ app integrations that are designed to simplify various aspects of your business, including shipping, payment, accounting, marketplaces, analytics, reporting, customer service tools, and even store design.
If you're looking to add some extra flavor to your online store, here are a couple of apps you can kick things off with!
Product Label - A customised label to show on top of your products.
Pop Up Notice - A pop-up banner that appears when customers visit your online store!
Announcement Bar - A long banner that appears at the top of their screen.
Step 7: Create A Welcome Bonus!
Consider offering a limited-time promotion to attract early customers. You can do this by creating a welcome voucher to encourage customers to sign up or make their first purchase from your online store!
You can also use the Pop Up Notice and Announcement Bar app mentioned above to promote your welcome bonus!
Step 8: Craft Membership Program
Having a unified membership program is one of the best ways to attract new consumers, boost customer lifetime value, and boost revenue.
With the help of EasyStore's membership tools, you can create your own tier-based membership programme that allows customer to accumulate points for each purchase, which they can exchange those points into credit that can be used in your store, whether it be online or off.
Having a tier-based membership program also allows you to keep track of your highest spending and quality customer in the long run.
Step 9: Launch and Promote
Once everything is set up and ready, it's finally time for the grand launch! And of course, don't forget to spread the word by leveraging the immense potential of social commerce!
Simply integrate your online store with popular social media channels like Instagram, Facebook, and TikTok.
Use the magic of product tags and catalogue sync which guide potential customers in exploring your brand and products, making it easy for them to make purchases directly from these platforms.
Step 10: Monitor, Improve and Scale
After the launch, be sure to keep a close eye on your store's performance. Monitor traffic, sales, and customer feedback. Utilize analytics to identify areas for improvement and implement necessary changes accordingly. And of course, when you're ready, don't hesitate to scale and expand your business!
Start Selling Today!
EasyStore's mission is to empower business owners with a unified commerce platform that adeptly handles operations, whether conducted online or offline.
Effortlessly manage your orders, inventory, customers, products, and overall business processes, all within a single, integrated back office platform.
Want a personalised solution for your business? Contact us today to get a 1-to-1 consultation!
Connect with our team
Let's begin your unified commerce journey. Complete the form to chat, book a meeting, or connect with our team.