Sell More with Lazada Malaysia
By Sook Yan · 1st April, 2022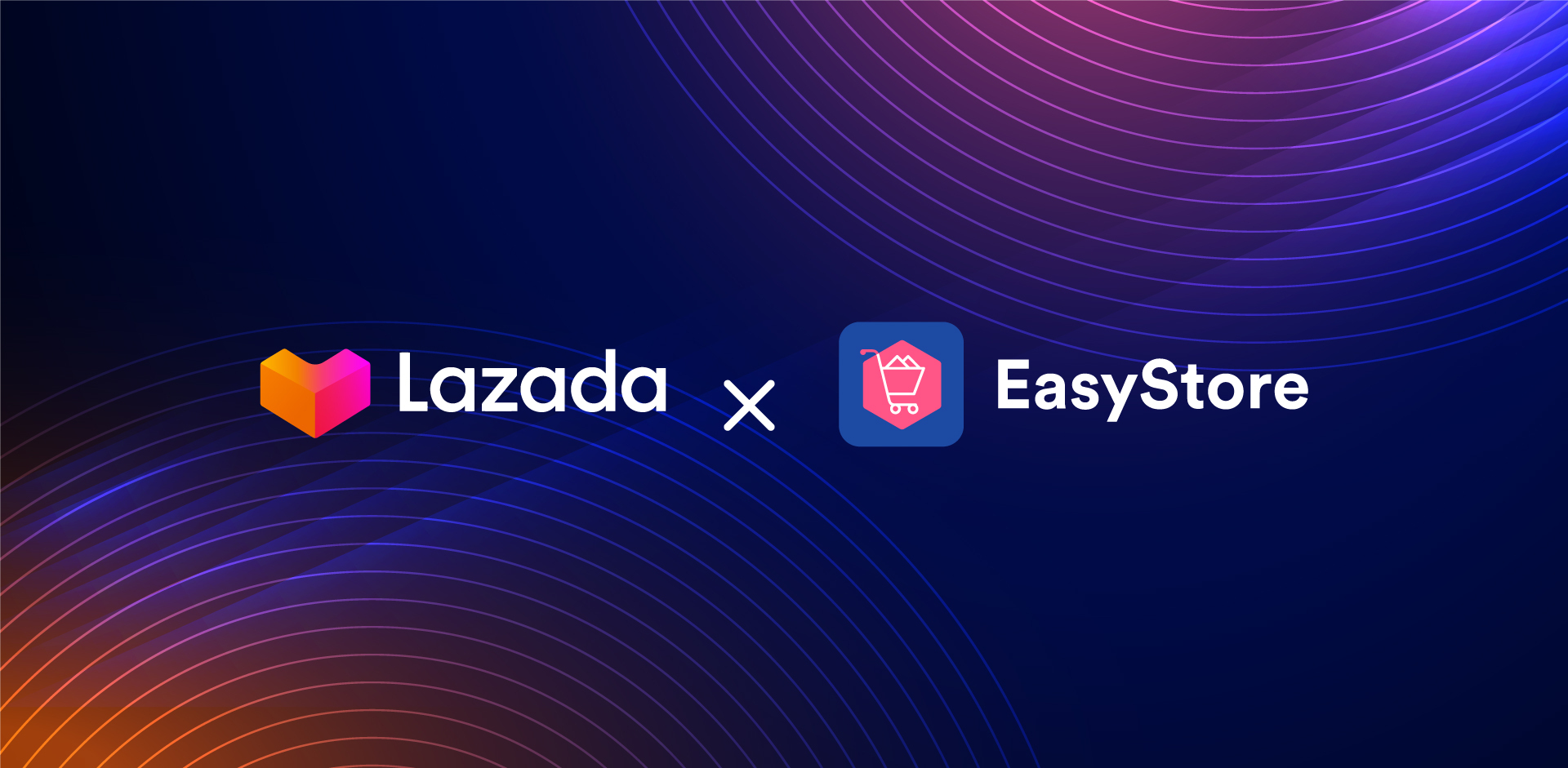 Is well known that expanding your reach onto Lazada could increase your sales and product exposure, but only a few really understand how to manage it in the easiest way.
Marketplace sync is undeniably important in Malaysia when it comes to business in E-commerce industries. With that, we have made a bunch of updates to make Lazada marketplace sync easier and more convenient for you.
Without further ado, let's check out what are the essential features of Lazada marketplace sync in EasyStore.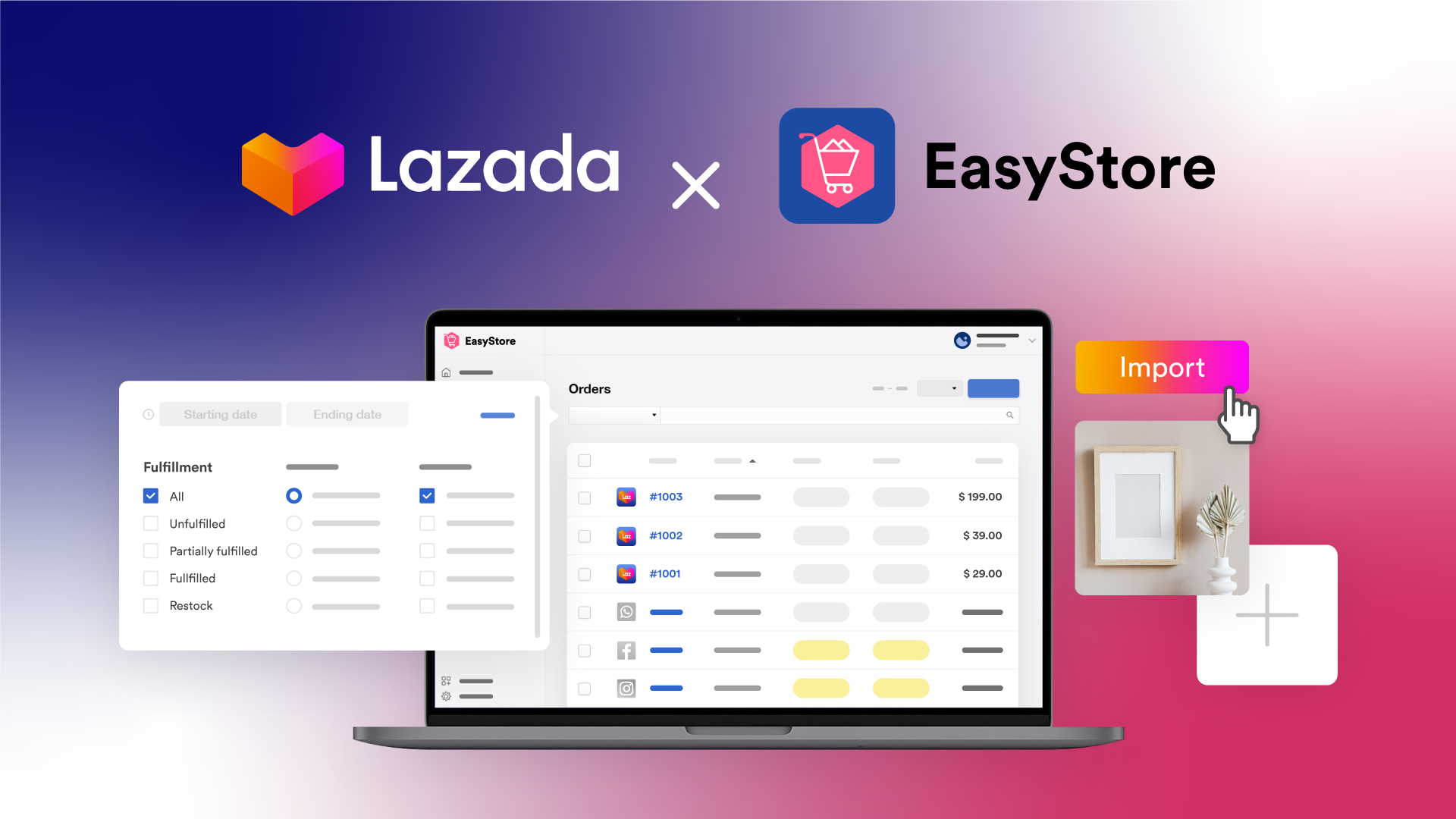 1. Connect Lazada Sale Channel to EasyStore
Once you have created your Lazada Sellers account, get ready to upload your products from Lazada to your website. Enable Lazada Malaysia to allow sharing information between your EasyStore and Lazada Seller accounts. Your products on Lazada will be imported to EasyStore on the Product page too.

2. Product Management
To quickly run the business operation, your products in Lazada are now available to sync with EasyStore platform. From the product image to the product description, you can have the same content in both Lazada and EasyStore without having to 'Ctrl C' and 'Ctrl V'. Details below are what you will see during product sync.
(i) Tracking on Lazada Product Status
Often you will be wondering why the status of the product has changed to 'Active' but the product is not synced successfully to Lazada? Now, we added a new field called Lazada Status where you can check the latest status update of your product provided by Lazada at EasyStore.
(ii) Pre-filled Details During Update Process
Previously, during the resync process, you will have to fill in the category and brand, then product details and extra attributes. But now, your product category and brand are pre-filled for updated products after you have amended the error and click 'Update'. Then, you will be redirected to the second page, just fill in the product details and extra attributes will do.
(iii) Pagination to Product Page
Get frustrated to keep scrolling down the page yet still not able to find your uploaded product? The product page comes with pagination which separates the products into discrete pages, allowing you to find your uploaded product easily, making your Admin Panel a tad faster.
(iv) Monitor your sync status
There is no need to worry if you didn't sync your products successfully to Lazada as you can resync following the status indication for Active, Unsync and Error.
There will be certain instruction to follow during product sync and it's completely normal to encounter sync error. Just click on "error" and pop-up box with instruction will be displayed.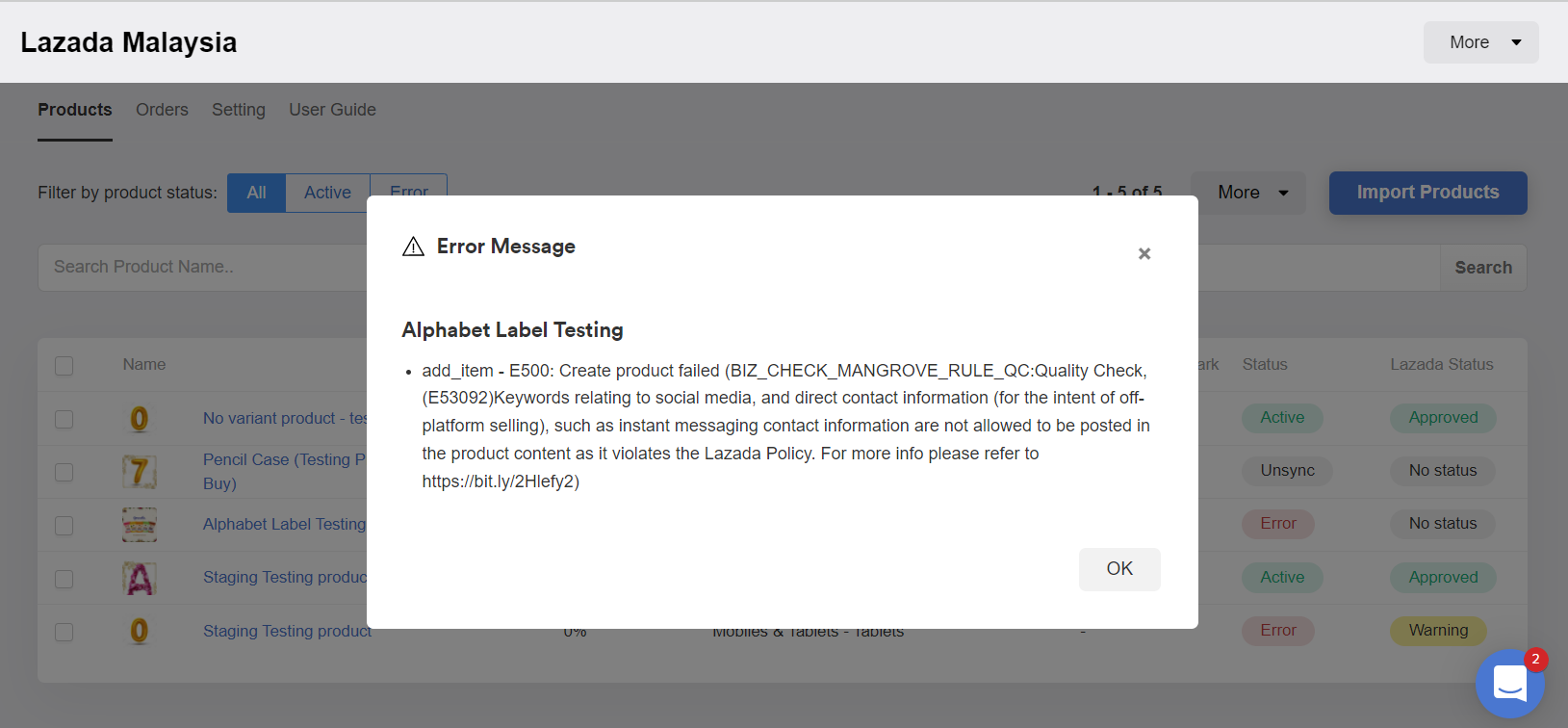 (v) Adjust Different Selling Price for Different Market Segments
We understand that you might need different price tag for your online store and marketplace. Without EasyStore, you will have to amend the price tag one by one. But now you can easily adjust the price of the product by percentage (%) or any amount on EasyStore dashboard.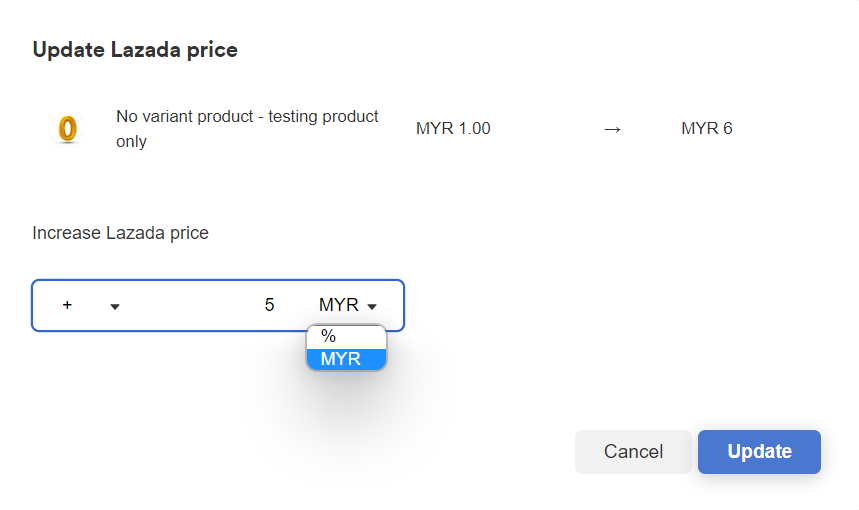 3. Apply attention-grabbing product watermark (New)
Making sure your products always stand out and grab as much attention from shoppers, especially during sales season.
Now you can!
Apply any attention grabbing watermark (png supported with transparent background) to your Shopee products to enhance clickthrough rate and sales.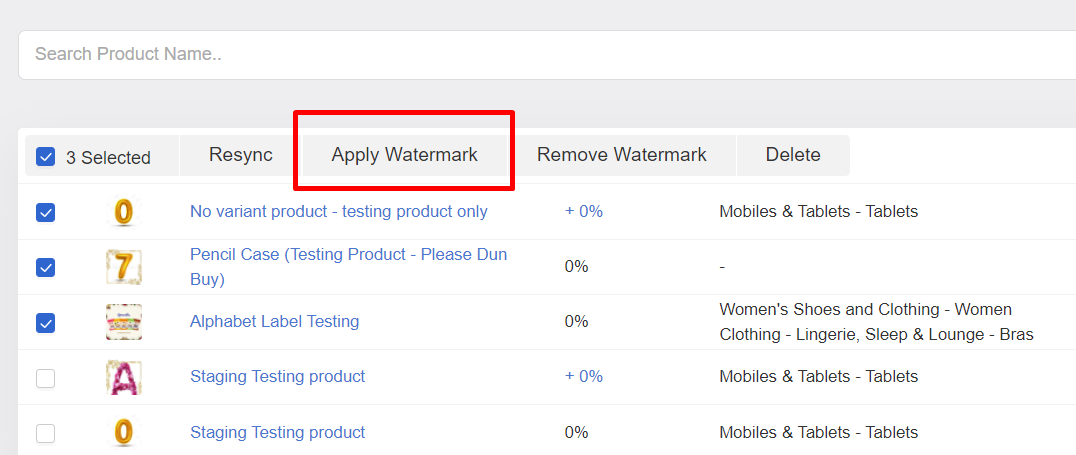 4. Order Management
(i) Search for Lazada Orders faster
We knew that search is an essential function, especially when your orders increase and combined with other sales channels.
To look for your Lazada orders without longer search time, you can filter all orders based on date, sales channels and order status, or you can search the order by customer details and order number.
(ii) Indicate Lazada Icons In Order Page
To better identify you Lazada orders, sales channels icon will be displayed in front of every order on the order page. New orders from Lazada will appear in your Order page and marked as Lazada.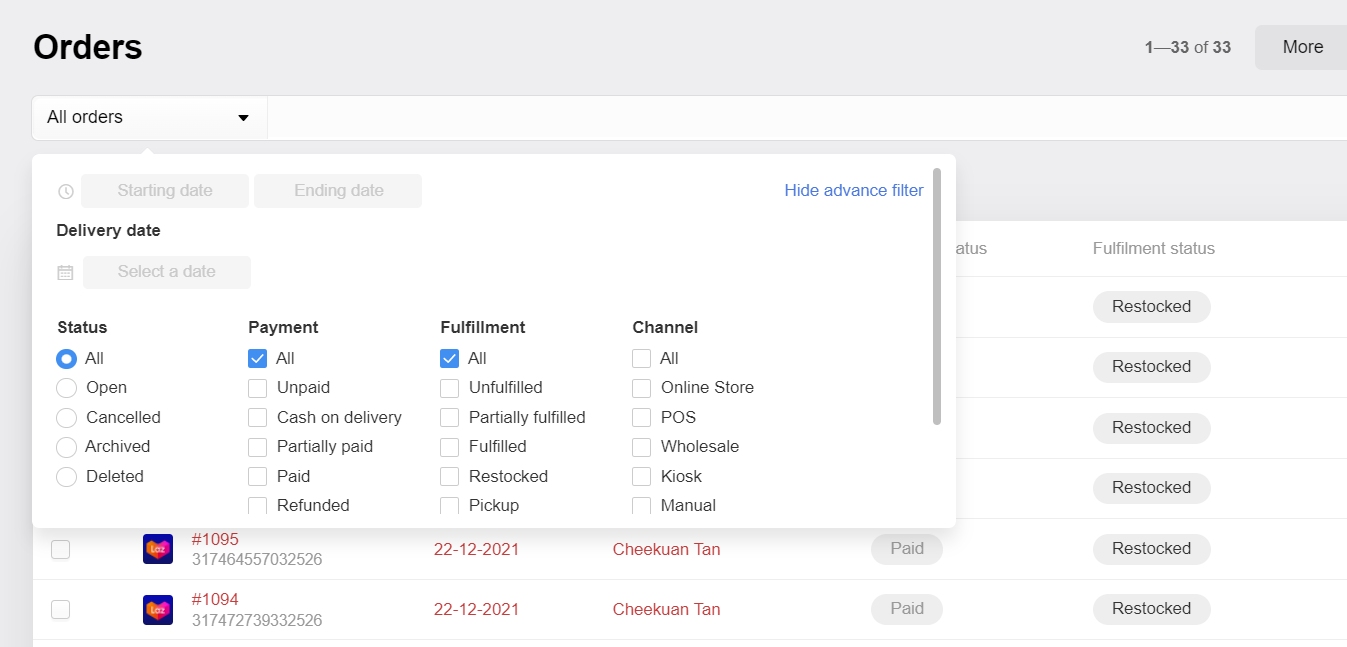 (iii) Fulfill your Single or Multiple Lazada Orders at Once
Besides just showing icons for easy management, you can also fulfill your orders from Lazada in to your Admin Panel. You can take one step at a time by clicking on the 'Fulfill' button and fulfill them one by one.
Or, you can choose to be as fast as greased lighting as well. Just select the orders you want and click on the 'Fulfill' button to fulfill your orders in bulk!
This will help you streamline your fulfillment process in the all-in-one platform - EasyStore.
(iv) Bulk Print Lazada Airway Bills
Right after you fulfilled your items from Lazada, you can Get the airway bills without stepping out of your door in EasyStore Admin Panel. Just print your Air Waybill directly from EasyStore Admin Panel, and dispatch your parcels to your customers.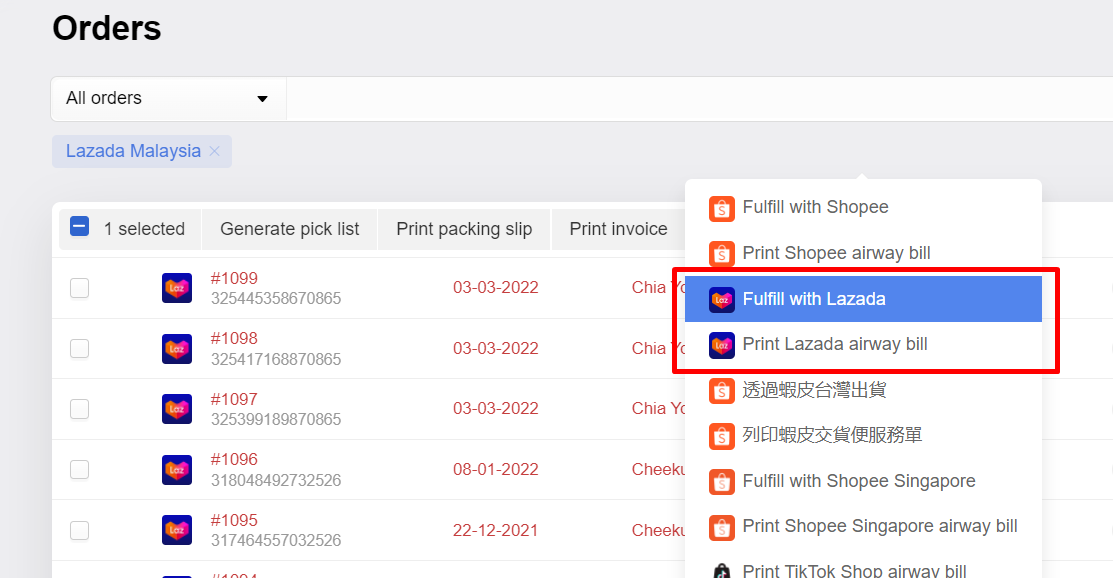 Time To Expand Your Business
Get your products and orders synced to 1 platform. Scale and grow your business by increasing brand exposure in another place. Grab free traffic from your marketplace and introduce them to your well-prepared website. - Get Started

Start selling with EasyStore
Sell and manage your business all in one place