Retail Hero Chapter 3: Neubodi
By Exabytes · 19th October, 2022
Retail Hero Chapter 3: Neubodi
The Covid-19 pandemic and shutdown have wreaked havoc on businesses large and small. On the basis of large social shifts, we all heard the proclamations about "The death of retail", and we were led to assume that this is where everything will change.
Anne Tan, founder, and CEO of Neubodi, told the Exabytes team that a two-year MCO (Movement Control Order) was indeed very challenging for her business. Yet, by the second quarter of 2022, the company's sales not only fully recovered, but it is also set to attain its most robust growth ever.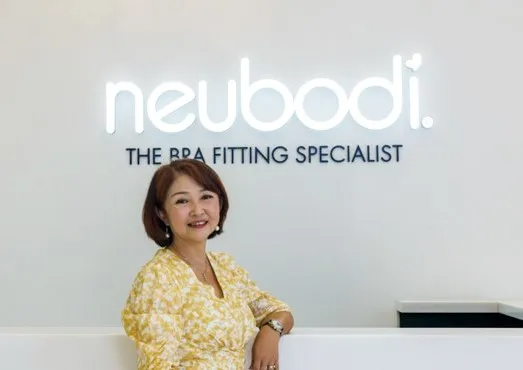 We are truly surprised by Anne's story. How did Neubodi do it?
What are Neubodi's unique business secrets? Most importantly, what can we learn from it?
Read on to find out how Anne went from a teacher with no business experience to an entrepreneur who runs the number one lingerie brand in the hearts of Malaysian women.
A history teacher who boldly entered the retail industry
"My childhood dream was to create a women's clothing brand."
In an interview, Anne revealed that she has deep ties to the clothing industry. From an early age, she was surrounded by many relatives and friends that were involved in clothing in one way or another, and she herself has a wealth of experience in sewing and cutting.
However, due to social norms, Anne's first job had nothing related to her interest, i.e., clothing. Instead, she became a teacher. It wasn't until Neubodi was founded in 2008 that she officially entered the clothing industry.
"During my nine years as a teacher, there was constantly a voice in my head that told me education was not what I was aiming for. After leaving the world of education, I entered the financial industry, but was exhausted by the ups and downs of the market."At the time, Anne's husband ran his own business, and Anne often followed him to negotiate deals overseas.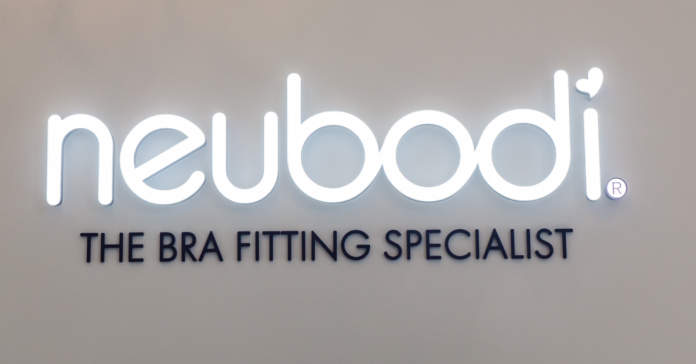 Love what you do, Do what you love, that's how you build a sustainable business
While on a business trip abroad, Anne accidentally discovered a foreign company that sold lingerie in a different way from what was happening in Malaysia. She had been unable to find lingerie that suited her before the trip but found and bought the most suitable lingerie abroad at that time.
Moreover, Anne noticed that many women in Malaysia were still struggling to find lingerie that fits them. It was at that moment that she realized she could start a lingerie business.
"Find the lingerie that suits you and bring out the charm of a woman to the fullest!"
With her husband's encouragement, Neubodi started its journey in 2008 with a small shop. As the number of orders gradually increased, Neubodi entered shopping malls step by step, opened stores one after another, and has now become a part of the lives of Malaysian women, accompanying many local women to face different challenges, showing confidence and charm.
Accompanying her customers and becoming their buddies
Customers using Neubodi can feel Anne's delicacy and care thanks to the durability and comfort of the products and fabric materials used.
Anne believes that good lingerie can accompany and enhance a woman's life.
Therefore, when designing her products, Anne not only has very strict requirements for fabrics, comfort, and the lifting effect but also asks all the company's sales representatives to provide feedback before launching a new product. She wouldn't be satisfied with her products until all her customers were satisfied.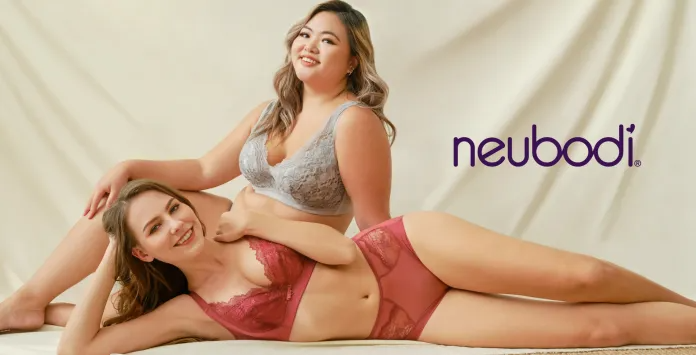 "For example, our latest new product, the half-cup bra, went through a series of try-ons and modifications over six months."
Crisis creates opportunity and miracle
In fact, Anne's concept of "treating people with care" guides Neubodi's business model, from supply chain to human resources management, sales channels, and customer service.
Therefore, what is more important for Neubodi's salespeople than performance is to accompany customers in their search for their own lingerie and help them better understand their bodies.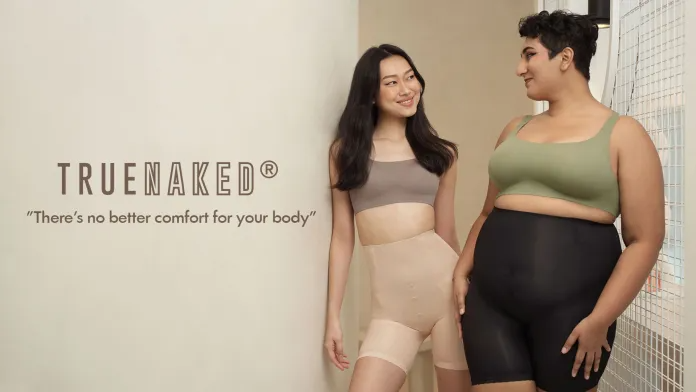 "Lingerie is women's intimate clothing. We train our store assistants to be meticulous when it comes to helping customers choose the lingerie that suits them, using both their hands and vision. During this time, we communicate with our customers, listen to their ideas and opinions, and continuously improve our products."
In this way, Neubodi makes consumers feel a connection and symbiosis between the product and themselves. As a result, Neubodi is no longer just a product for consumers, but a warm, listening, caring, and growing best friend.
Crisis creates opportunity and miracle
2020 would be a tough sales winter for domestic physical retail stores due to the enforcement of the movement restriction order caused by Covid-19. Since patronizing the physical shop is no longer an option, Neubodi, a retail brand that has always valued the customer experience, challenges the life and death situation for the first time since opening.
If customers were unable to come to the physical store and experience the lingerie, how could they find lingerie that suits them?
After several discussions, Anne and the Neubodi team decided to share their expertise and teach their existing customer base how to measure and choose the right lingerie online.
It was a pleasant surprise! Not only was she successful in retaining her existing customers, but many young women working from home were introduced to the Neubodi brand.
"During this time, we also learned that many women had to work from home, so we created the True Naked series for this group, which emphasizes nakedness and nudity freedom."
"This product not only brings convenience to women working from home, but also ensures that the lingerie has a lifting function. When it was released, it was received with enthusiasm and everyone loved it. "
By staying close and caring with its customers, Neubodi not only successfully navigated the two-year MCO period but also ushered in a new wave of business growth after the market opening, and its business soared.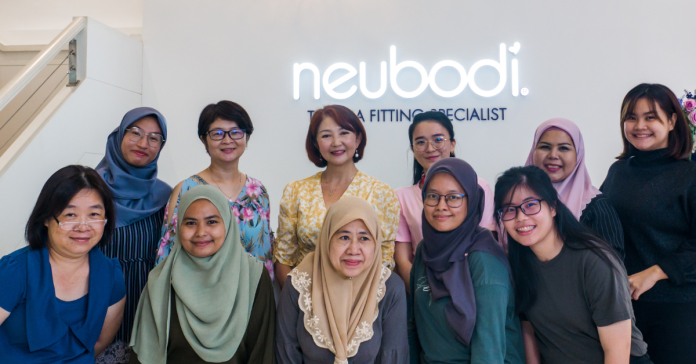 The Future of Retail: Online or Offline?
According to Anne, lingerie is about the experience, which is especially important for new customers. Having said that, Neubodi is one of the very few lingerie brands who had started developing and managing its own e-commerce store back in the year 2014. While the current online sales only achieve about 10% of Neubodi's total revenue, Anne is excited about the opportunities that lie ahead as the brand experiments with more digital touchpoints for improved customer experience.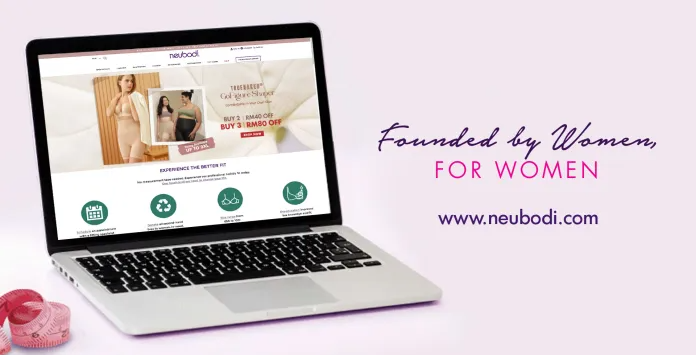 "To deliver a consistently high-quality experience to our customers, we needed to connect and merge online and offline."
According to Anne, lingerie is about the experience, which is especially important for new customers. Therefore, Neubodi's share of sales is still mainly offline, and its share of online sales is currently only 10%.
"However, I had told the team in 2014 that online business was the future of retail. To deliver a consistently high-quality experience to our customers, we needed to connect and merge online and offline."
In view of this, online business takes a very important place in Neubodi's future plans. In the interview, Anne said she would not hesitate to create a system that allows customers to measure and buy lingerie online, provided that the Covid-19 situation is stable and they have sufficient funds. With the new system, customers can enter their body measurements or 3D images to create their own online virtual character, giving them a more precise and reliable way to shop and buy online.
Post-interview
As the saying goes, the best relationships are built on mutual successes. Neubodi listens to customers, understands their needs, and provides them with the best consumer experience. In return, customers can also feel Neubodi's warmth and sincerity through its products, and that's how customer loyalty and brand reputation are established.
Anne's selfless sharing gave us her unique insight into the business. Recognizing the importance of managing customer experience, she also recognizes that OMO (Online-Merge-Offline) is the future of retail.
Although Neubodi is already a noted Malaysian lingerie brand, it didn't stop there. They have taken it to the next level and entered a new retail era.
We hope that in the near future, Neubodi will fully tap into the powerful new concept of 'New Retail' to understand customer needs and provide customers with an even better experience.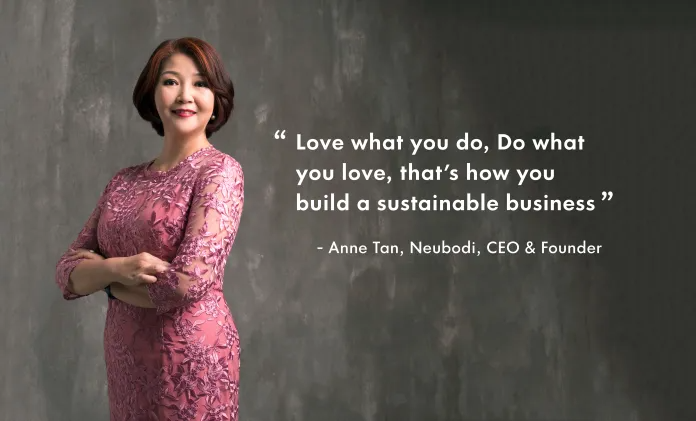 Be our retail hero now
Every retail brand has a great story behind it. Let's be our Retail Hero and your experience now. Preview the Retail Hero official website for more Retail Hero Stories and nominate the retail brand you love.
Connect with our team
Let's begin your unified commerce journey. Complete the form to chat, book a meeting, or connect with our team.