Be Bag Maker Speeds Up 5X Order Fulfillment Process from Marketplace with EasyStore
By Mei Xin · 7th December, 2021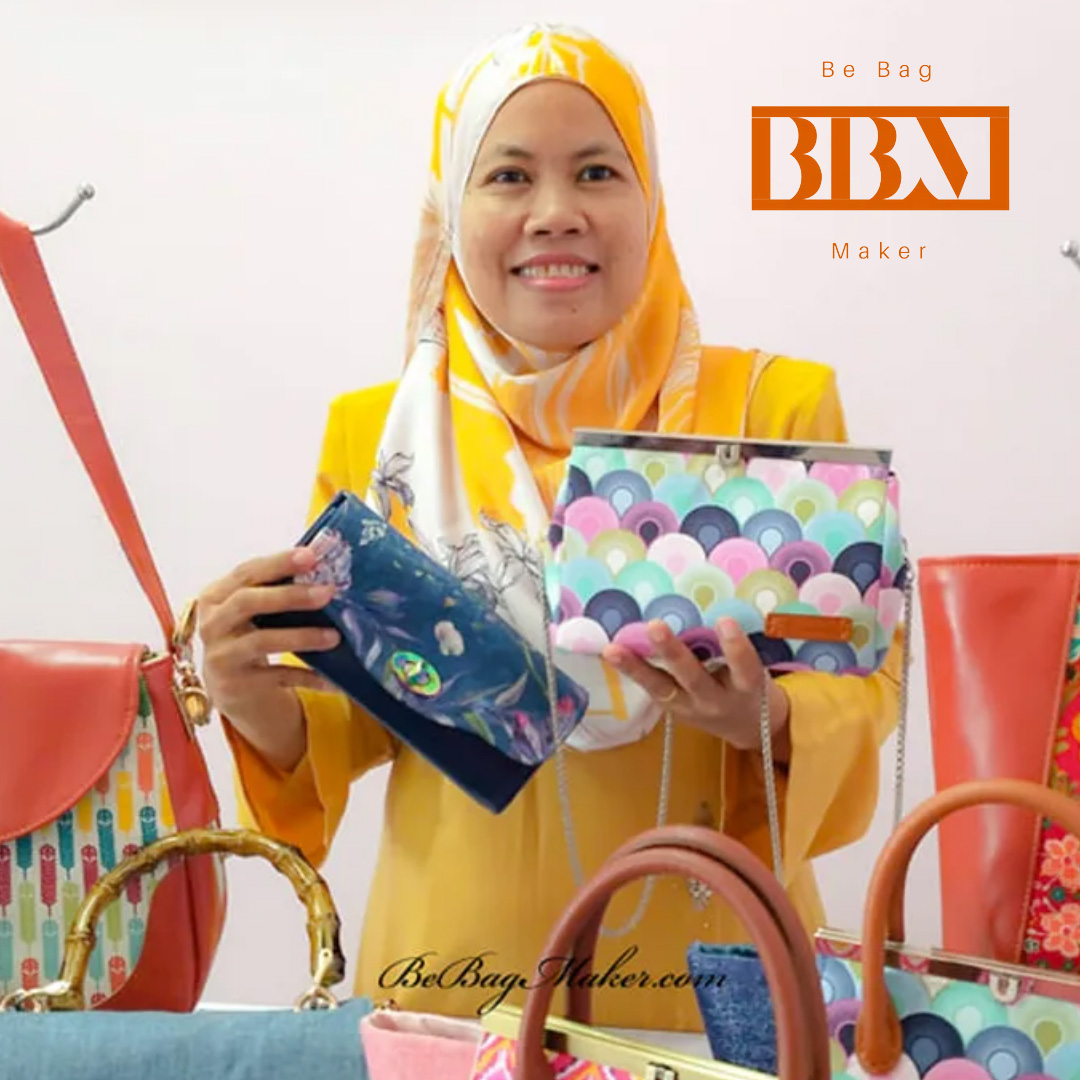 Puan Siti Noor Misro, the founder was passionate about crafting handmade bags, with the objective of wearing "real". She was persistent in her search for trendy and high-quality bag accessories, unfortunately, she found difficulties.
"Why don't I start selling bag accessories?"
All of a sudden, she sparked an idea of starting Be Bag Maker. Therefore, Be Bag Maker is founded in 2017 with a mission to provide bag makers with the ease and accessibility to the perfect bag, making accessories and components at the relentless quality and honest value.
At first, she was alone managing everything from production, orders to fulfillment, in a small room. After a few months, she started to expand online with EasyStore (built an online store, sell on Marketplace and social media).
Since then, she has enjoyed:
✅ 5X order fulfillment process
✅ 48% increased in repeat customer rate
✅ Save more hours in managing her business
The Challenges
"Sell on multiple marketplaces gives you greater exposure and gain more sales", said Siti Noor Misro, founder of Be Bag Maker. However, due to a lack of automation, Be Bag Maker does not have enough staff to handle and manage the business from Shopee and other platforms in a superhuman manner.
Order Was Overlooked
Through the power of selling on multiple sales channels, she has gained more customers from different platforms. Therefore, she is responsible to handle and manage everything from order to fulfillment across different platforms, which caused her to overlook Shopee orders. As a result, she received a Shopee late shipment penalty.
Repetitive Work
Siti Noor Misro offers almost 300 products. If she has more new products, she may need to upload it again to several platforms. This includes re-uploading product names, descriptions, images, variants and etc over and over again. Therefore, the more sales channels she sells on, the busier she gets.
Poor Inventory Control
Manually recording and counting the inventory from different platforms will lead to burnout and the inventory stock will never tally with the orders, especially when she has more than 300 products with 12 variants each.
Besides, there is a lack of visibility when selling on several marketplaces. If one of the platforms receives an order, the founder must manually deduct inventory from the other platforms, which is unable to accurately monitor the stock she has in real-time across all platforms. The end result is that customers can place orders that are no longer in stock. This might leave a negative impression for customers once they placed an order and are then forced to cancel it.
"Fortunately, throughout the two weeks of research, I found that a solution which is EasyStore has provided a 14-day free trial. Throughout 14 days, I have had a good experience and I was confident in using EasyStore to grow my online business."

~ Siti Noor Misro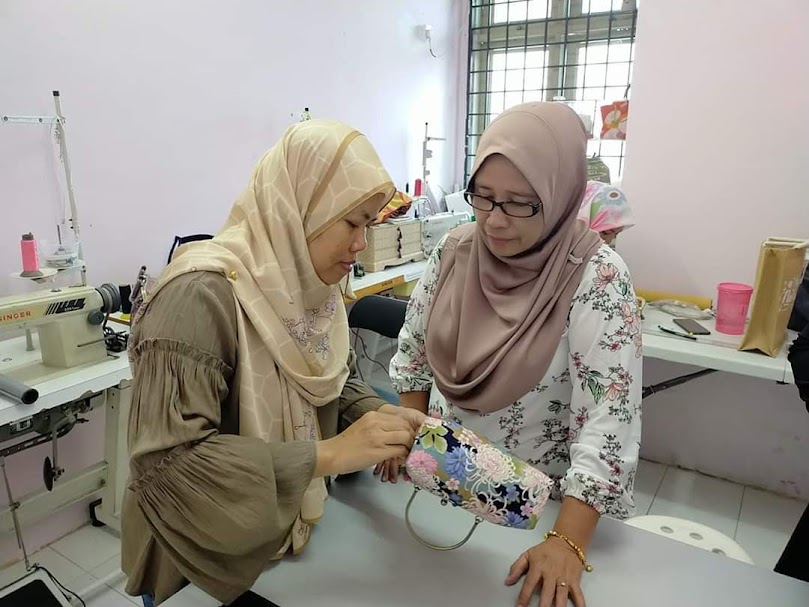 The Solutions
At the end of March 2018, Be Bag Maker began her online business with EasyStore. There were a number of benefits it achieved in the beginning:
✅ One person can manage all essential tasks from a single dashboard
✅ Reduce repetitive and manual data entry
✅ EasyStore's one-on-one free consultation makes the setup process run smoothly
"I'm able to save more time and focus on essential tasks as EasyStore reduces constant and manual data entry work such as uploading product information, inventory and fulfilling orders across different platforms under a single dashboard."

~ Siti Noor Misro
Say goodbye to switching between the apps! After she integrates all available sales channels in EasyStore, orders will automatically sync across all of them. She was able to eliminate human error and improve productivity by managing orders from multiple sales channels into one dashboard.
While receiving an order from any sales channels, the inventory amount will be deducted from other sales channels accordingly. Any items that are out of stock on the backend will be marked as such on Shopee and other available sales channels. Thus, she can focus solely on the number of inventory in EasyStore which reduces the hassle of reviewing the inventory across several sales channels.
When she uploaded the products to the EasyStore dashboard, it will automatically sync across all available sales channels, which saves 100+ hours a year to minimize the effort to repeatedly upload the products one by one.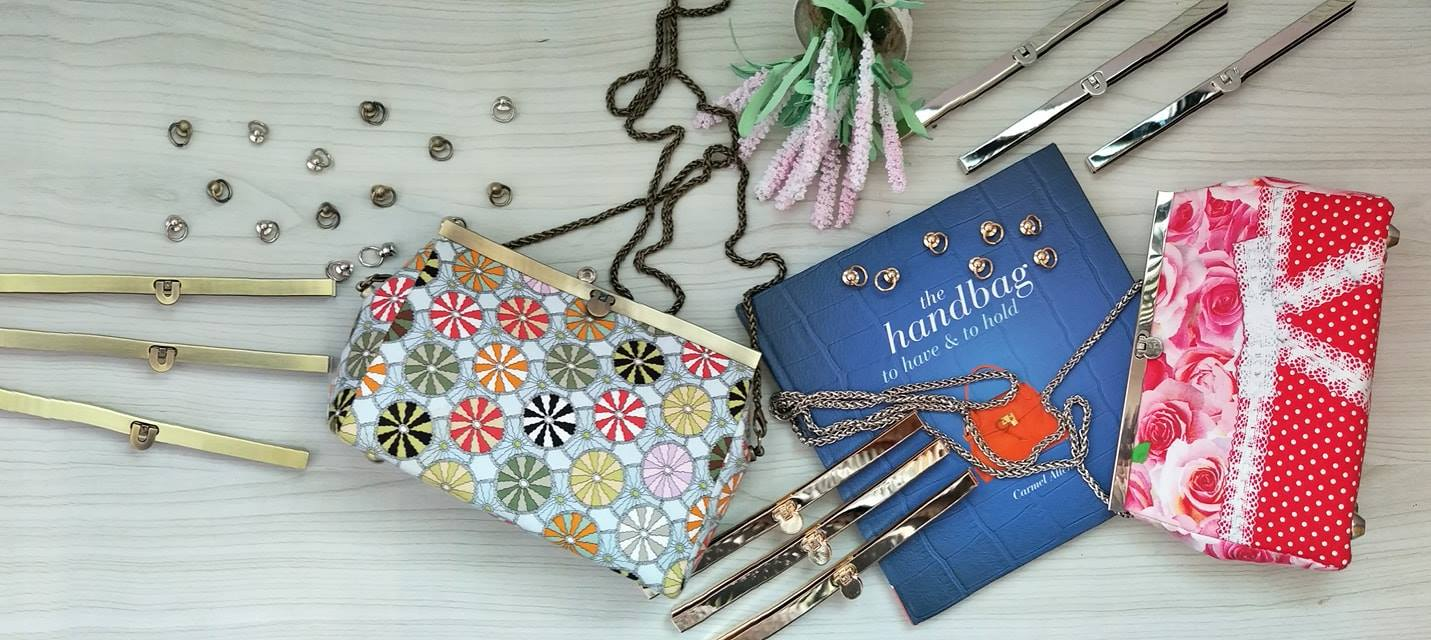 Auto-collect Customer Database Made Easy for Remarketing
When a customer proceeds to checkout, their purchase information can be tracked through to EasyStore dashboard. This is where she can reconnect with past customers by sending remarketing messages via email or WhatsApp directly from EasyStore dashboard. She also associates with promotional strategies by offering promo codes into remarketing messages to boost the likelihood of turning past customers into repeat customers.
"I love this feature a lot as it allows me to automatically gather customer information such as name and contact number. The data from the dashboard can be exported with a single click, allowing me to perform remarketing."

~ Siti Noor Misro
Results
The conversion improvements were real, as were the insights Be Bag Maker gained on what its customers were buying in Shopee. "We now have a measurement of the number of customers that are coming in to buy something from us," Siti Noor Misro says. "It helps us in making better inventory decisions."
Be Bag Maker has now a returning customer rate of over 48% since the auto-collect customer database made her easy to deliver remarketing messages to past customers. Aside from remarketing, EasyStore automates the order fulfillment process by 5 times, resulting in greater customer satisfaction and confidence.
"I would recommend EasyStore because it allows us to keep on top of new innovations in the ecommerce space without spending excessively on developers. The automation features allow us to streamline our processes to make them more efficient, and plan and prepare our launches to go live seamlessly."

~ Siti Noor Misro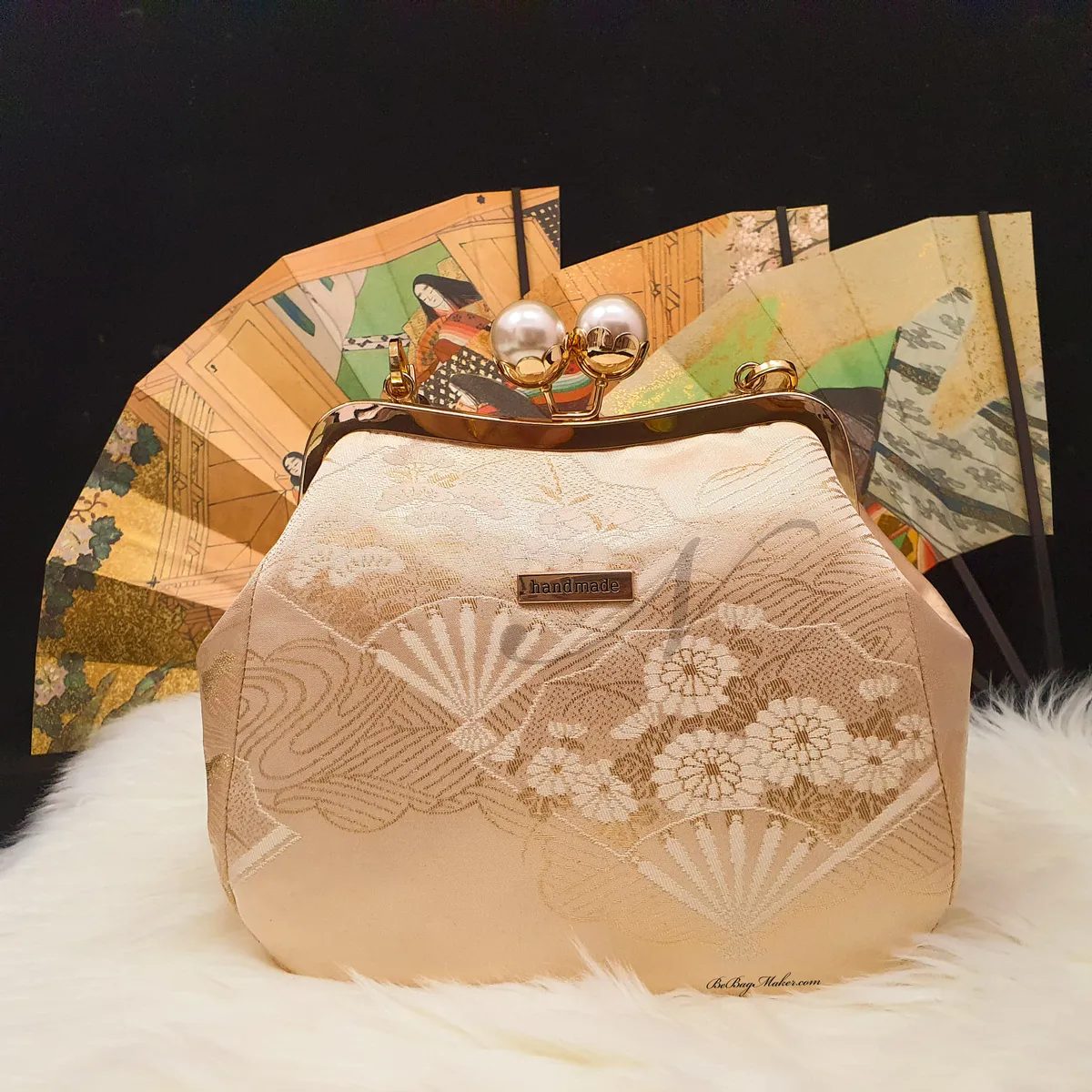 Let's support our local business!
Find out more about Be Bag Maker through this link :
Website: https://www.bebagmaker.com/
Shopee: https://shopee.com.my/bebagmaker
Facebook: https://www.facebook.com/bebagmaker
Instagram: https://www.instagram.com/bebagmaker/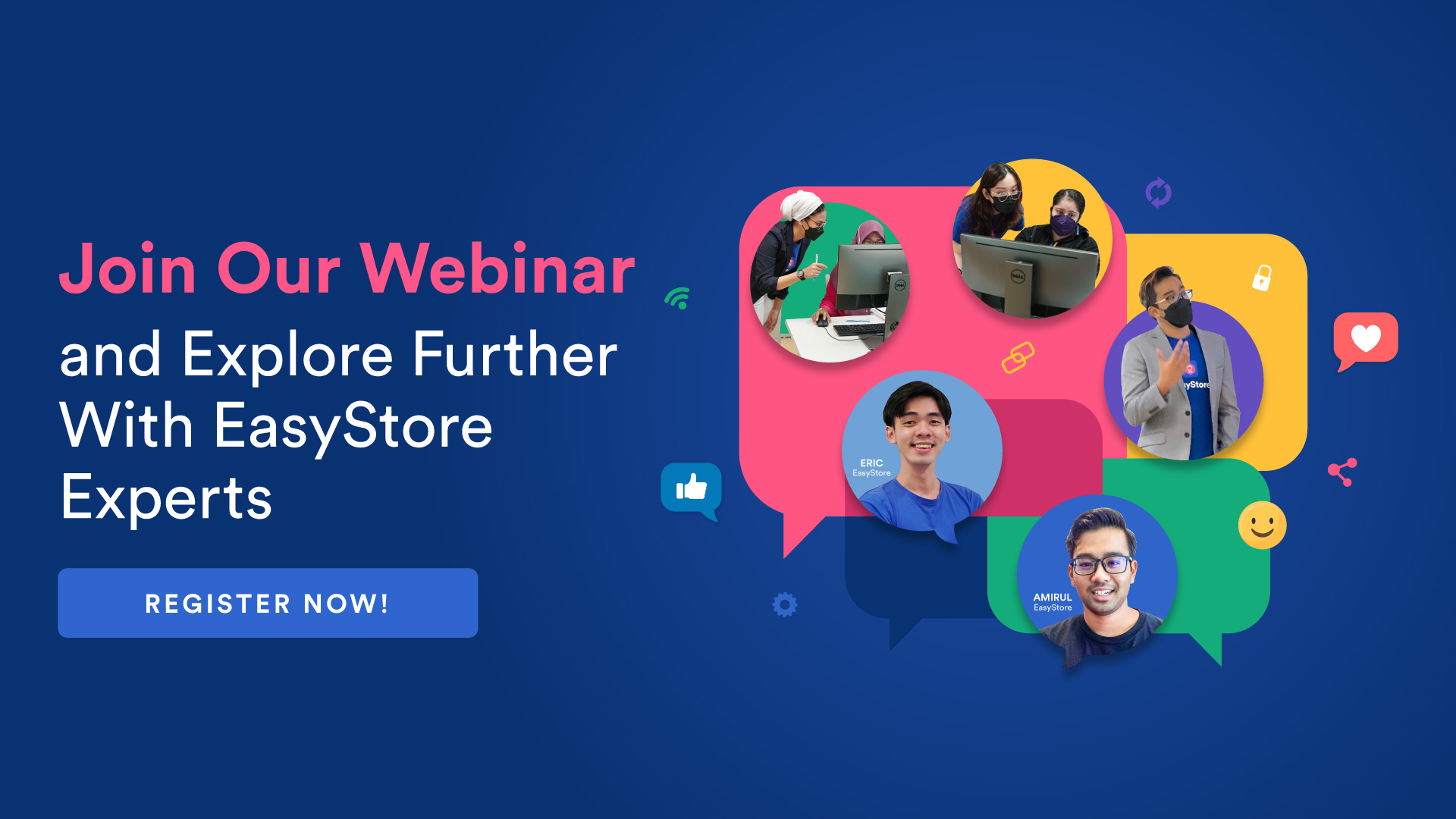 Start selling with EasyStore
Sell and manage your business all in one place
Connect with our team
Let's begin your unified commerce journey. Complete the form to chat, book a meeting, or connect with our team.