This Holistic Pet Store Saw a 100% Growth in Customer Community in 6 Months
By Faye Chong · 15th August, 2022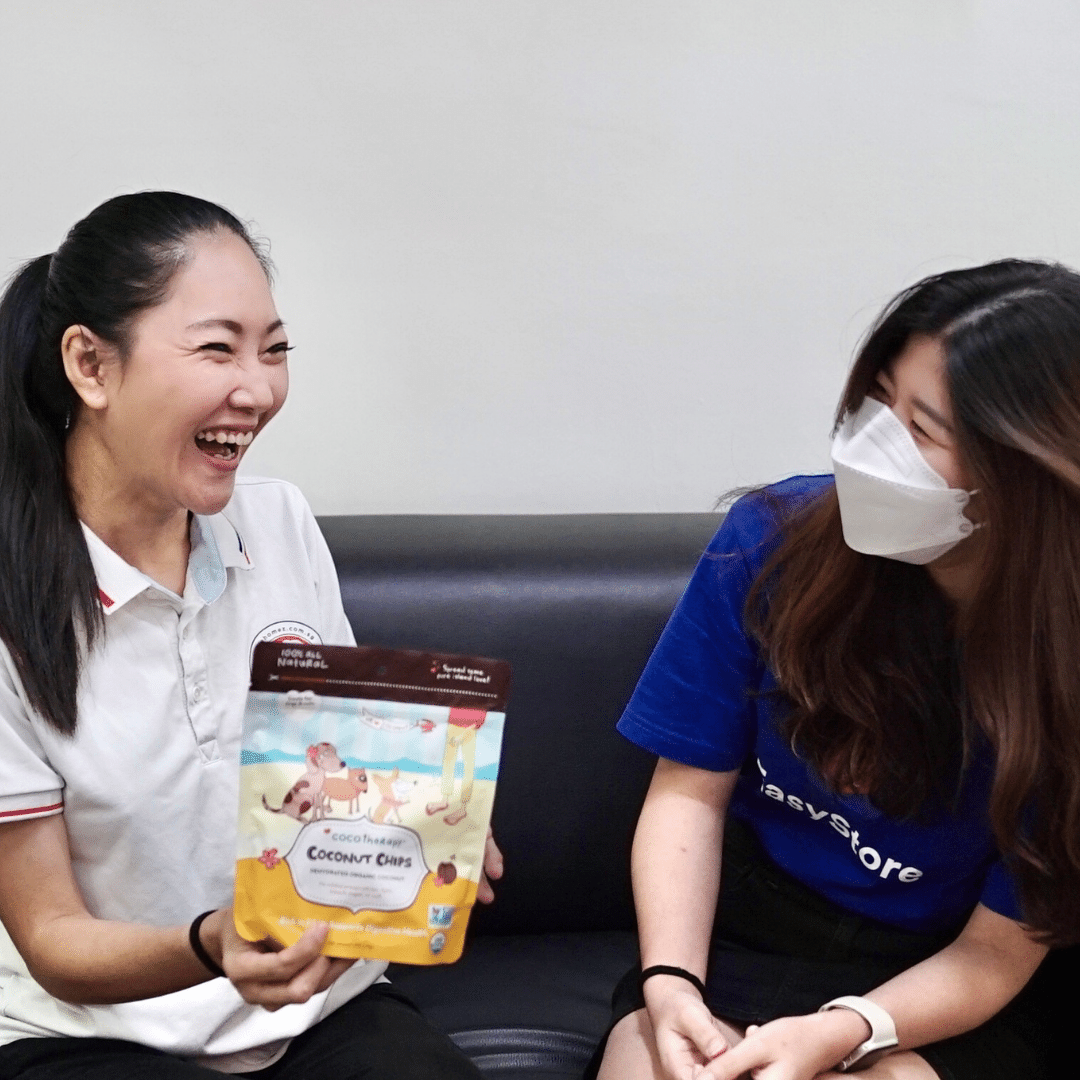 When Judy first got her pet dog in 2018, a 4-month-old french bulldog, he had several health issues like stomach problems, hives, and food sensitivity reactions. Even after countless vet visits and premium quality dog food, he still wasn't getting any better. In fact, his condition worsened.
This drove Judy deeper into pet health to get to the root cause and alleviate her dog's pain. After extensive research and learning over a period of 12 months, most of her puppy's problems have been resolved.
Judy saw this as an opportunity to educate other owners about the health and wellbeing of their pets, which led to the creation of JJ E-Homez Holistic Pet. However, she started her venture at the height of the COVID-19 pandemic, which proved to be a rocky start.
But, with the help of EasyStore, JJ E-Homez Holistic Pet has managed to:
Grow their customer community by 100% in half a year

Easily manage multiple sales channels from one single dashboard

Improve efficiency in business operations and cut down on staffing costs
Building a brand from scratch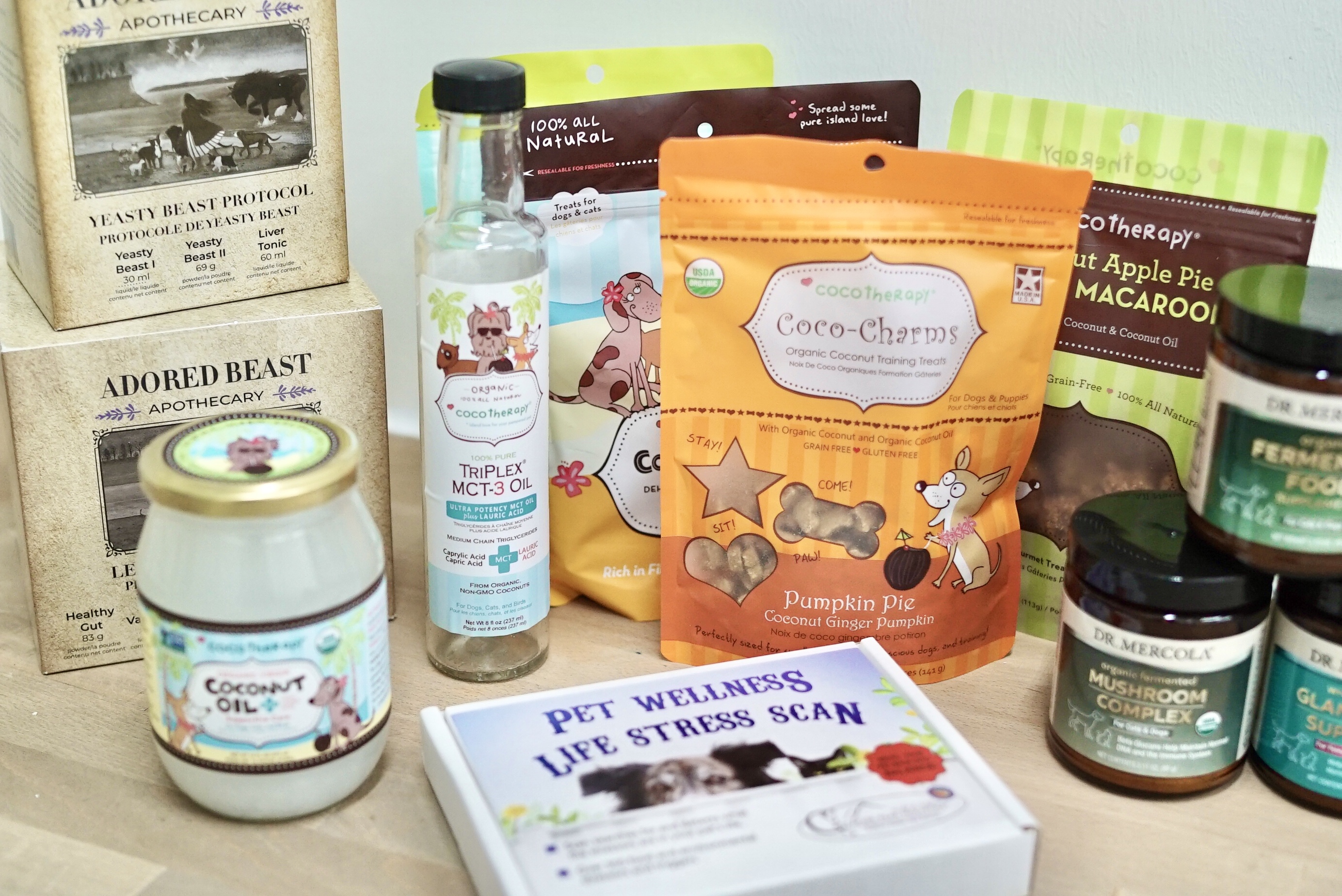 It wasn't easy trying to navigate her way to launch a business from the ground up, especially at the height of a global pandemic. Judy researched and played around with several different website builders, but none of them suited her needs in terms of pricing and features available.
Then, she discovered EasyStore. As she lacked the technical expertise, Judy appreciated that creating a website with EasyStore was as simple as dragging and dropping elements. There were also tons of customization options for her to choose from, which allowed her to create a website that reflected her brand.
She also built credibility among the community by uploading educational videos about her product range so people could better understand the benefits.
Gaining more viewership by selling on multiple sales channels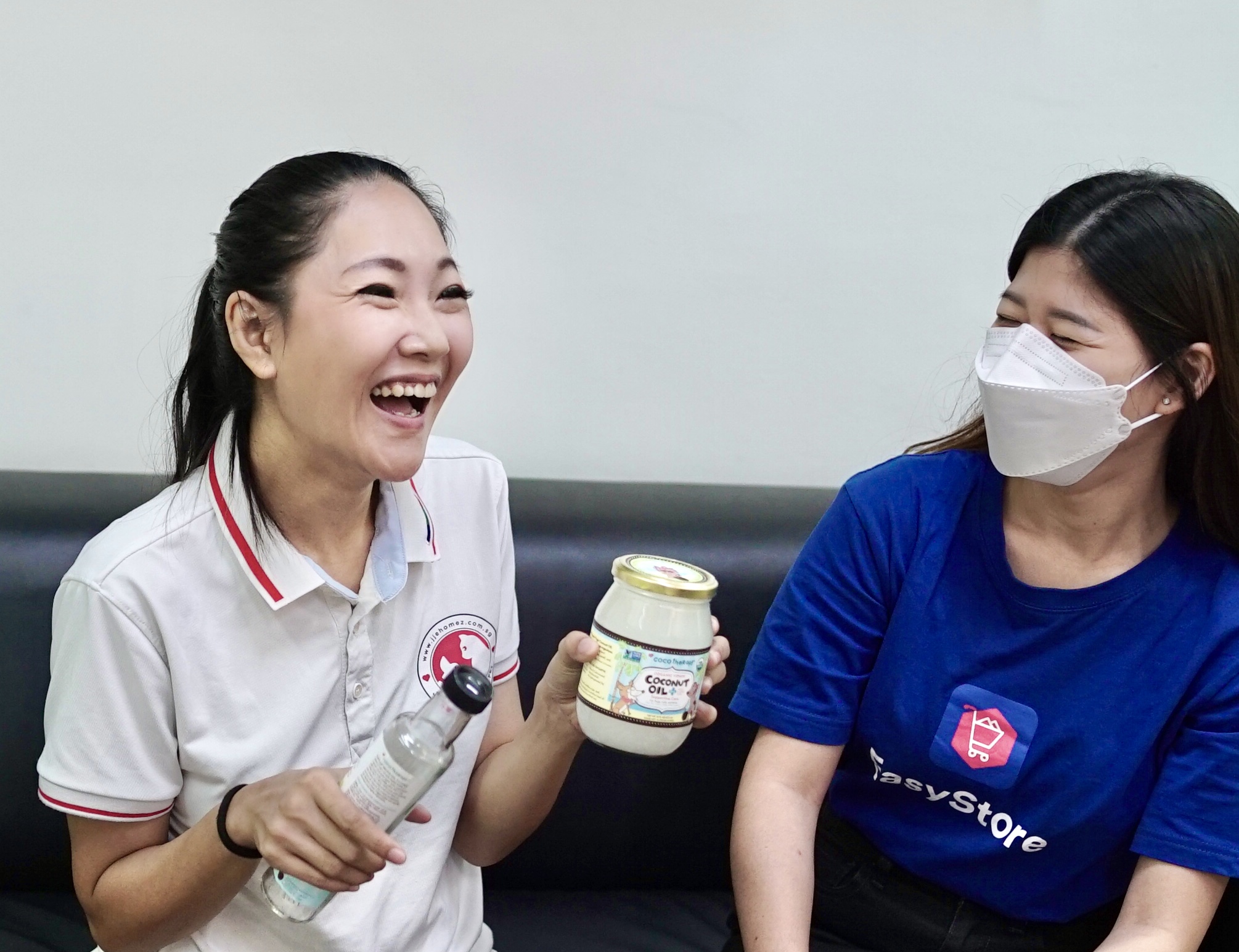 One of the biggest challenges she faced was trying to imprint JJ E-Homez in people's minds. As the market for pet health supplies is saturated, she found it difficult to drive traffic to her business and improve brand awareness.
That's why aside from her online store, Judy decided to tap into other sales platforms like Lazada and Shopee.
Given the growing popularity of both e-commerce sites, with Lazada garnering 7 million monthly visitors and Shopee with a whopping 16 million monthly visitors, she saw this as an opportunity to increase viewership and grow her community.
Because of the move to build an online presence on these marketplaces, she managed to drive a significant amount of traffic from these third-party sites to her website where visitors can find more detailed information about her products.
Even as a solopreneur, EasyStore made it easy for her to monitor sales coming from these different channels. As everything can be managed on a centralized platform, she does not have to manually update inventory or log into different platforms to fulfill customer orders.
How she grows the holistic pet care community
Even though much effort is put into attracting new customers, Judy still understands the importance of growing the current community and educating them about holistic pet health. As holistic pet healthcare is a journey, it's extremely important for her to constantly check in with her customers to better understand how their pets are faring.
That's why having customer information at her fingertips is crucial in helping Judy keep track of the progress of her customer's pets.
Fortunately, with EasyStore, she is able to gain an overview of her customers' behaviors and preferences from every order placed, even when it comes from different sales channels. Having access to such information gives her a better idea of what the customer's concerns are, what they're looking for, and what they've already tried.
This helps her recommend other related products to her returning customers to better serve their needs and foster stronger customer relationships.
A 100% increment in customer community in 6 months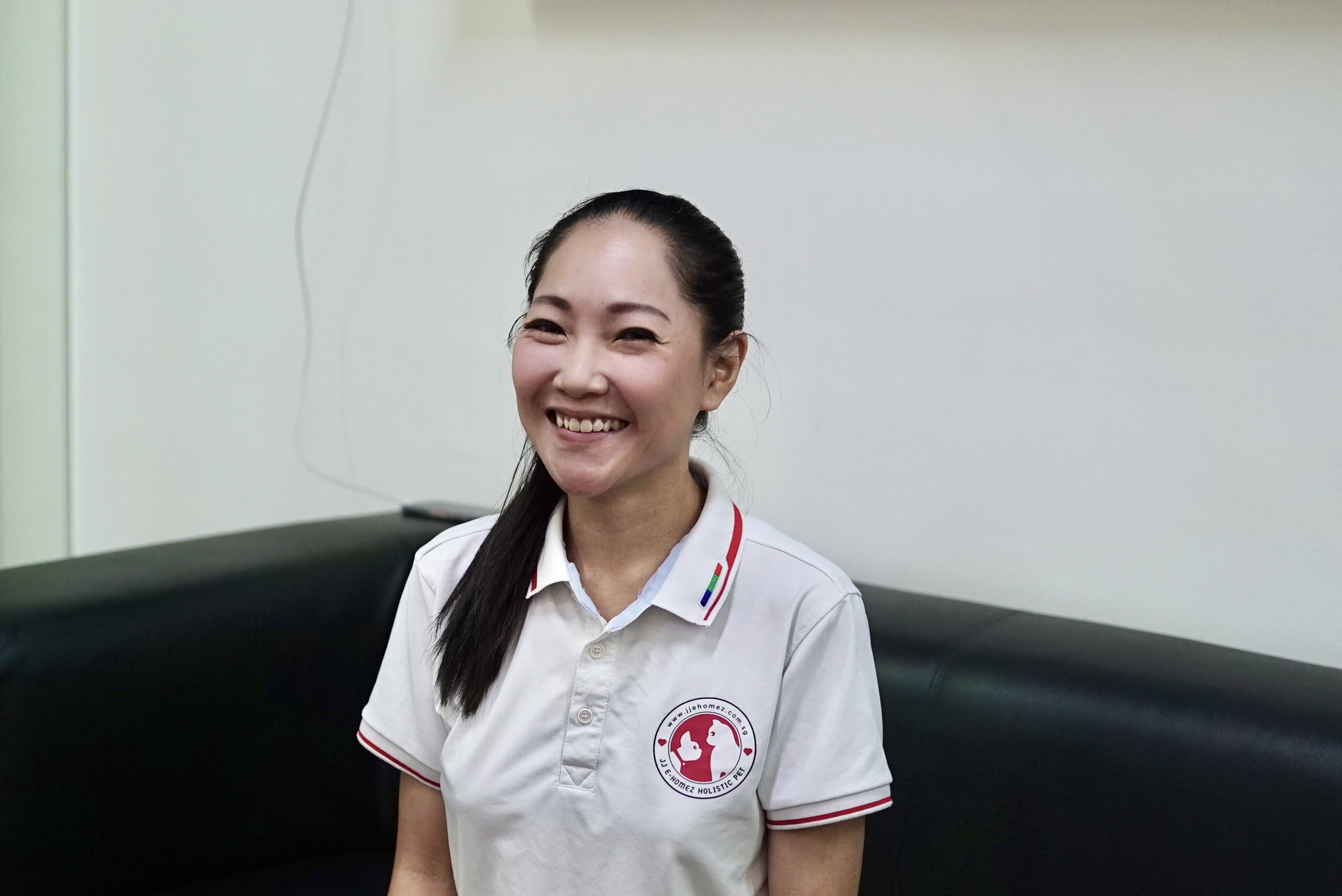 As a result of maximizing her use of EasyStore's features, Judy saw a 100% growth in her customer community within 6 months.
"Thanks to EasyStore, I managed to see 100% growth in half a year. I've saved a fair bit on manpower expenses and am able to better allocate my manpower to other business operations. As for time-saving costs, I would say I saved about 30% of my time on inventory synchronization across over 300 products."

Judy, Founder of JJ E-Homez Holistic Pet
For the past 2 years, JJ E-Homez Holistic Pet has managed to grow successfully with the help of EasyStore's multi-channel selling, business analytics, inventory management, and more. She is now able to focus on educating more pet parents to better manage their animals in a holistic manner.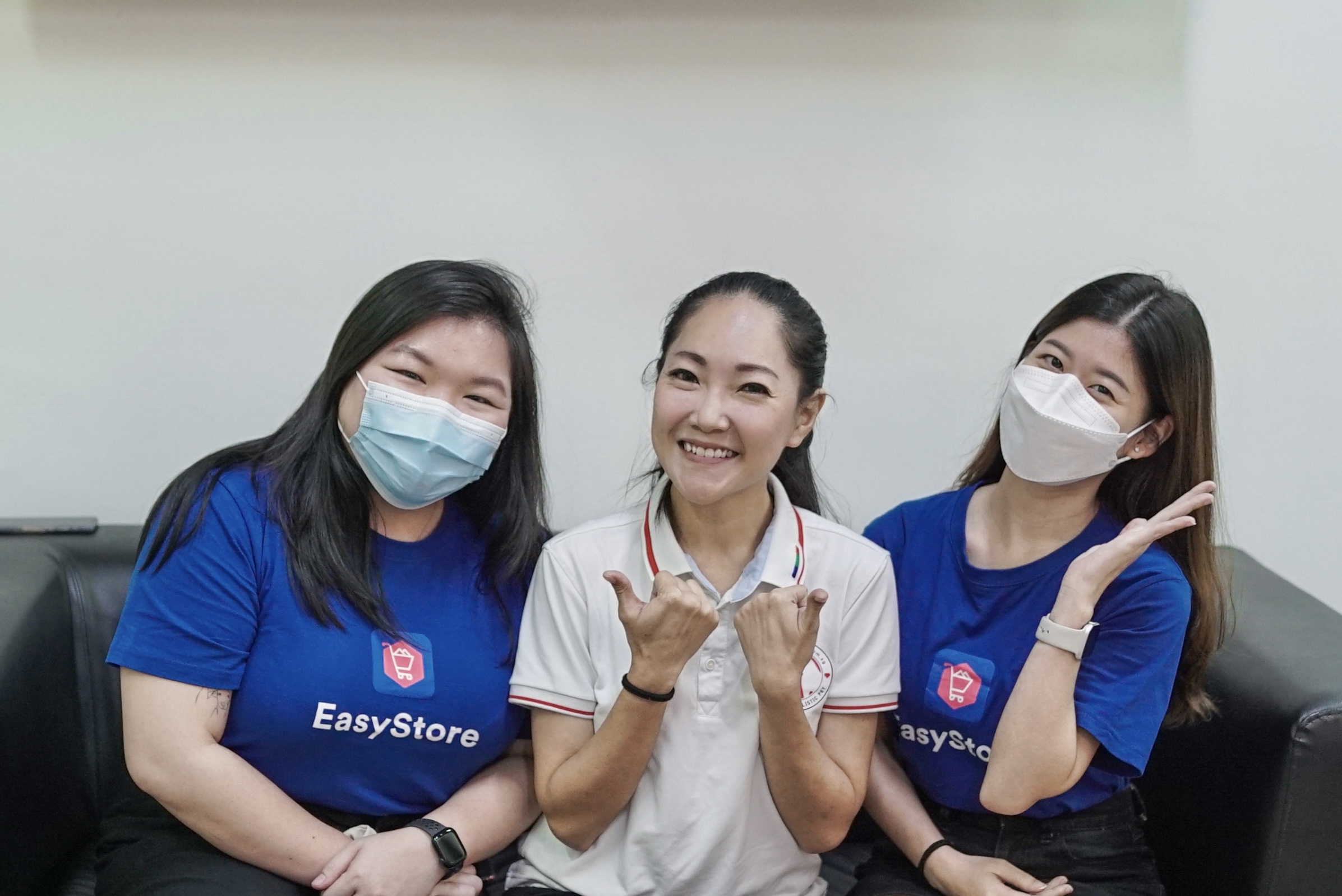 Want to be featured? Submit the form here and let us share your story!
Start selling with EasyStore
Sell and manage your business all in one place
Connect with our team
Let's begin your unified commerce journey. Complete the form to chat, book a meeting, or connect with our team.