SheRunsBusiness Event Champions Female-Led Businesses with Latest Commerce Trends
By EasyStore Press · 21st September, 2023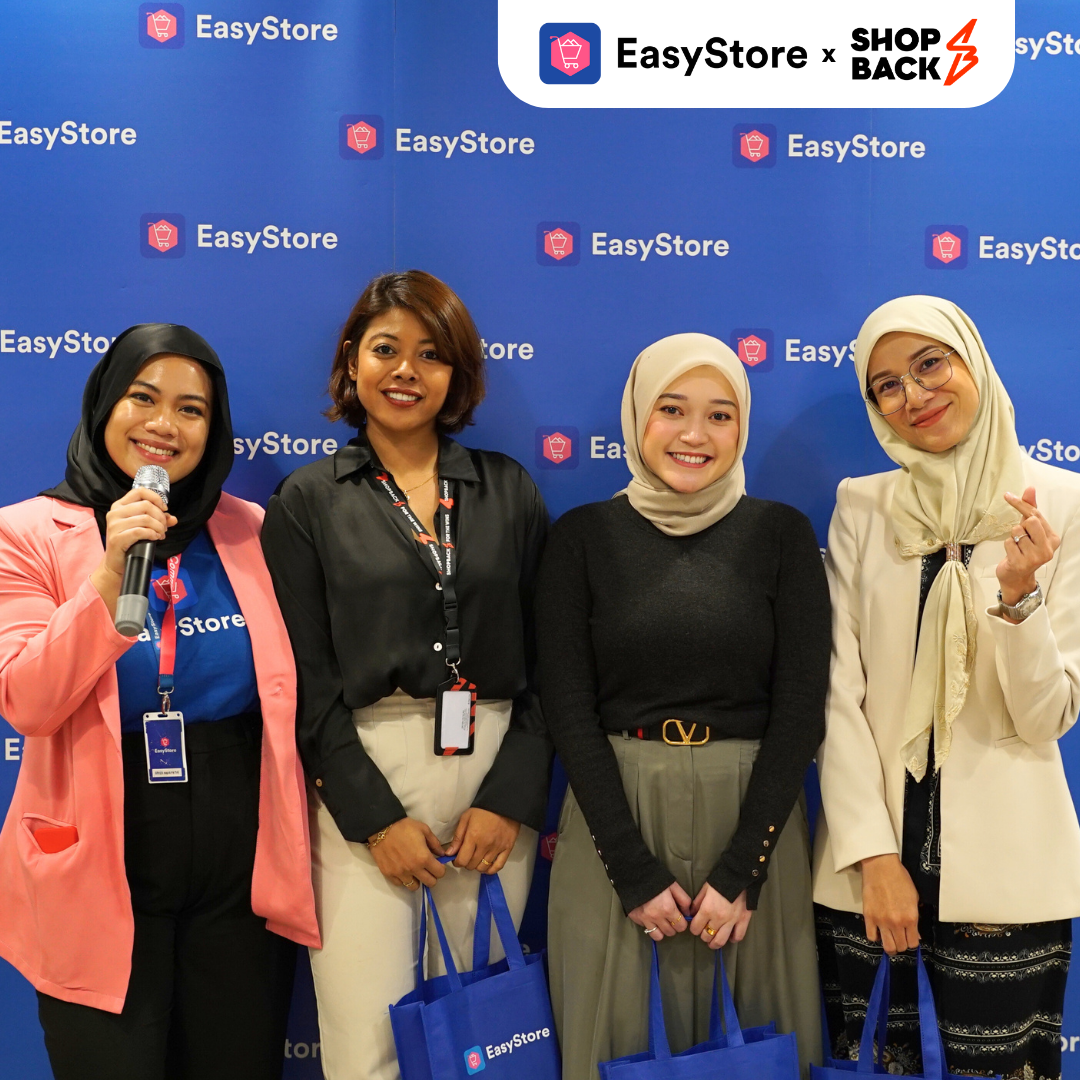 FOR IMMEDIATE RELEASE
SELANGOR, 20th Sept 2023 - Malaysian SMEs witnessed a remarkable spectacle as over 50 dynamic female business owners gathered at the recent EasyStore SheRunsBusiness Event. In a day dedicated to empower womenpreneurs with tactical strategies through Instagram and TikTok for business growth, participants were treated to valuable insights and knowledge that will skyrocket their audience reach and sales conversions.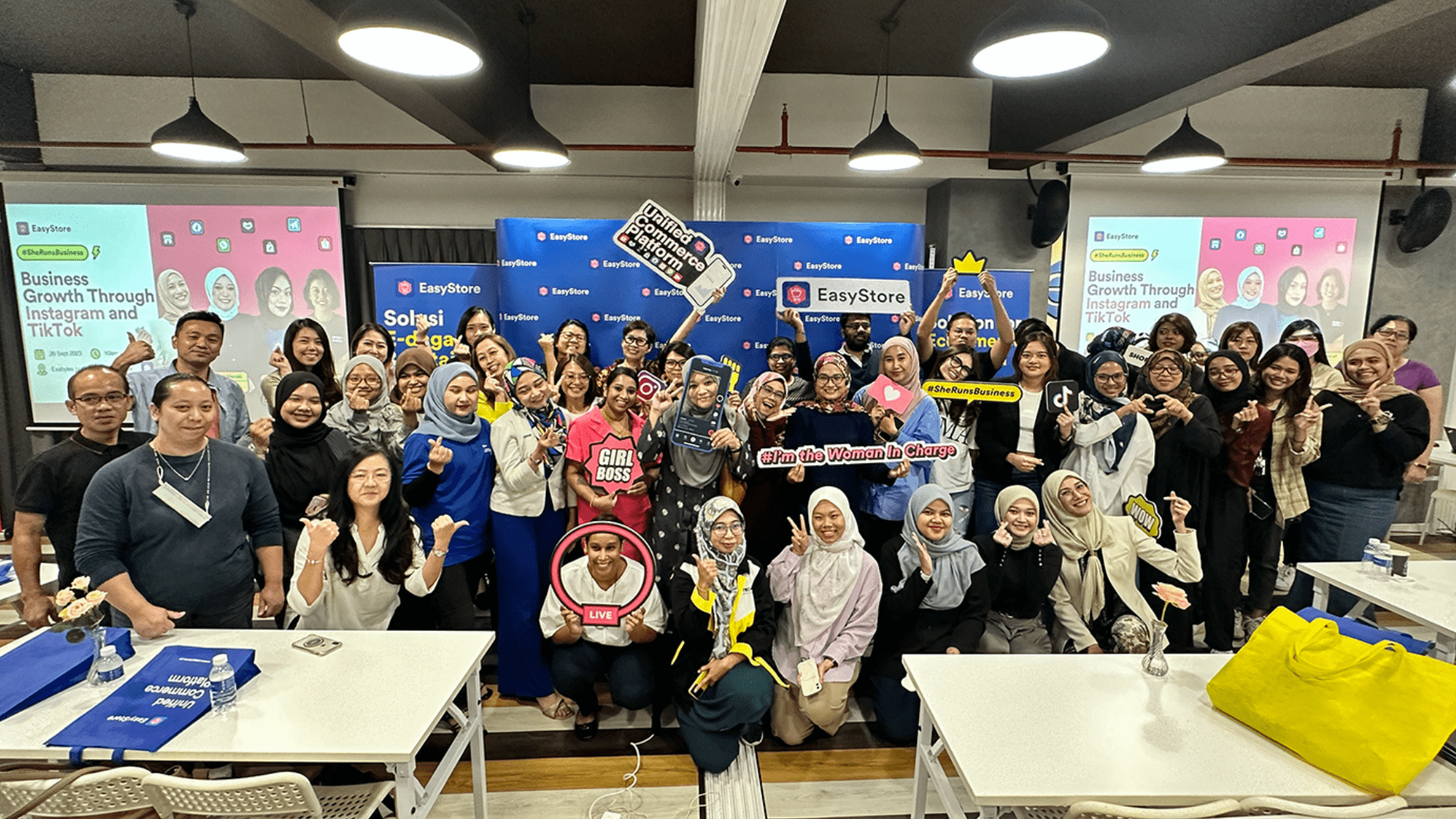 Instagram Short-Form Videos: Crafting Content That Converts
Keret Meraki, an Expert Content Strategies, came back to support EasyStore for the second time! Once again, Keret shared the art of purposefully crafting your social media feed to convert your followers to paying customers through brand storytelling, emphasizing that Instagram is a goldmine for businesses to engage and captivate their audience.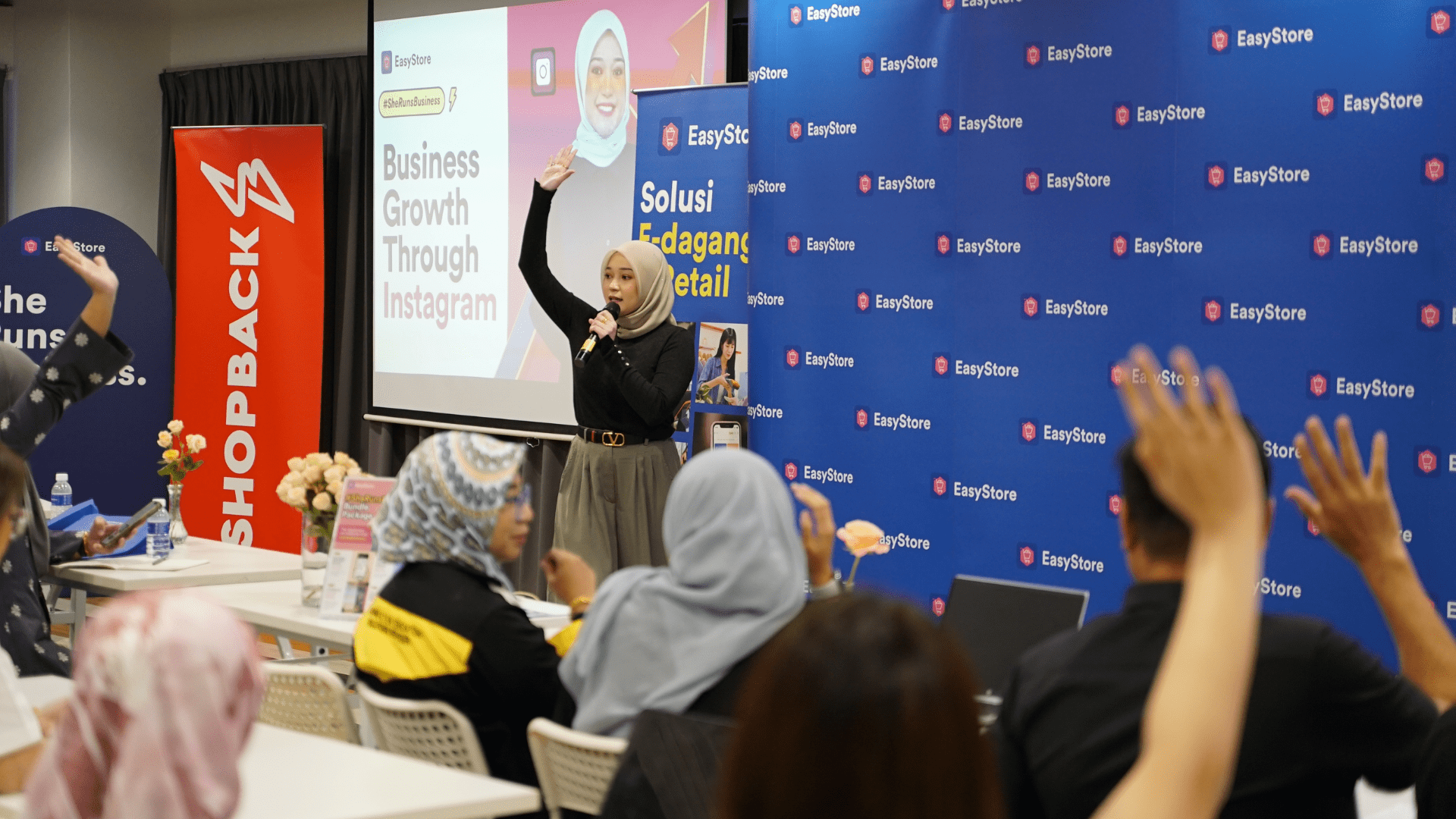 Keret shared to create an engaging feed with your audience is to divide your feed into 3 main pillars:
Community Building: Content that attracts your target audience

Brand Building: Content that builds know, like and trust in your brand

Sale Generation: Content that encourages your customers to make a purchase
She further delved into what makes great and engaging content through 4 main key attributes to have in your short-form videos:
Grabbing your audience's attention through attractive headlines and keywords such as "Secrets", "How-To" and "Tips" within the first 2 seconds of your reel

Share value-driven content to your specific target audience. Create stories that relate to your customers' pain points and how your products are the solution to their needs. In Keret's words, "Show, don't tell".

Create fast-paced videos, utilize transitions and CTA's to maintain engagement with your audience to keep watching your videos until the end.

Stay authentic and consistent to your brand to stand out from your competitors while building familiarity for new audiences and existing followers.
The Future of Commerce: TikTok Live
The TikTok Live portion of the event proved to be highly enlightening for the participants. Affira Nor, a TikTok expert and experienced e-commerce seller herself, provided valuable insights into conducting live sessions that result in sales. Her advice was beneficial to both newcomers and those already engaged in live streaming sales, offering valuable insights for all attendees.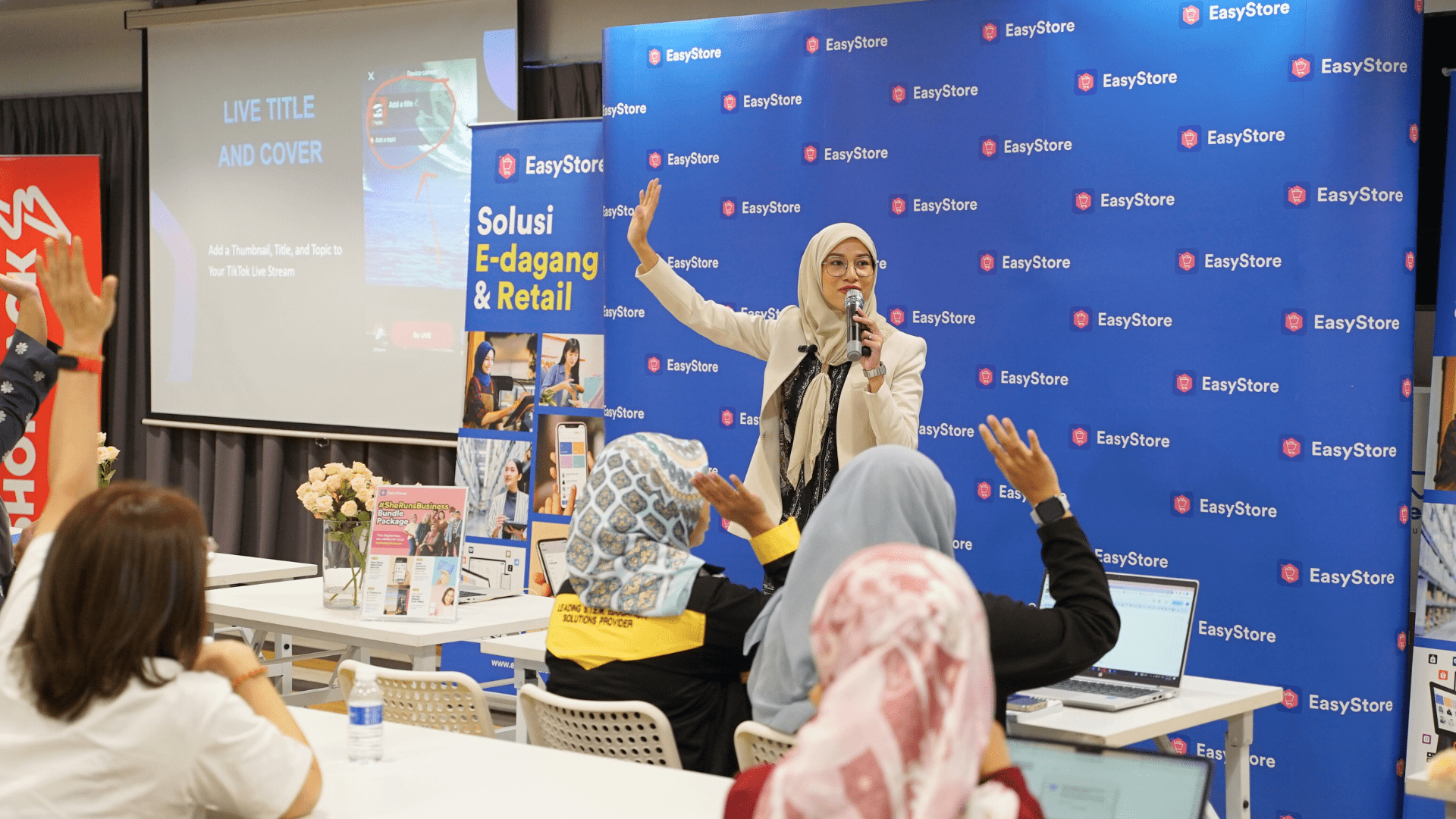 Key takeaways from Affira's session include:
Create an ideal live streaming setup: Ensure you have all the necessary tools for your live session, such as a ring light larger than 30cm, a high-quality microphone, a stable internet connection, and a second device to monitor and respond to comments.

Prepare your products and script in advance: Organize your product sets and categories ahead of time and create a script to guide your presentation, making it more seamless and structured.

Implement the 127 principle: Strategically group your products using the 127 principle, consisting of three categories:-- 10% major and high-demand products- 20% high-margin products that yield significant profits- 70% visually appealing and contrasting products that can be compared to affordable alternatives and premium items.

Promote your live session beforehand: Inform your audience about your upcoming live sessions and, especially if you're just starting out, encourage your friends and family to share your live stream to boost its visibility in algorithms.

Offer exclusive live session promotions: Create time-limited offers or flash sales during your live stream to entice your viewers to make purchases while they are actively engaged.

Stay engaged with your audience: Keep your viewers engaged by interacting with them. Acknowledge their presence by using their usernames, respond to questions, and introduce interactive activities during your live session to maintain their interest for at least 20 seconds or more.
These insights will help you make the most of your live selling sessions and enhance your success in this dynamic and engaging sales approach.
Unified Commerce Experience: Generating New & Existing Sales From Multiple Touchpoints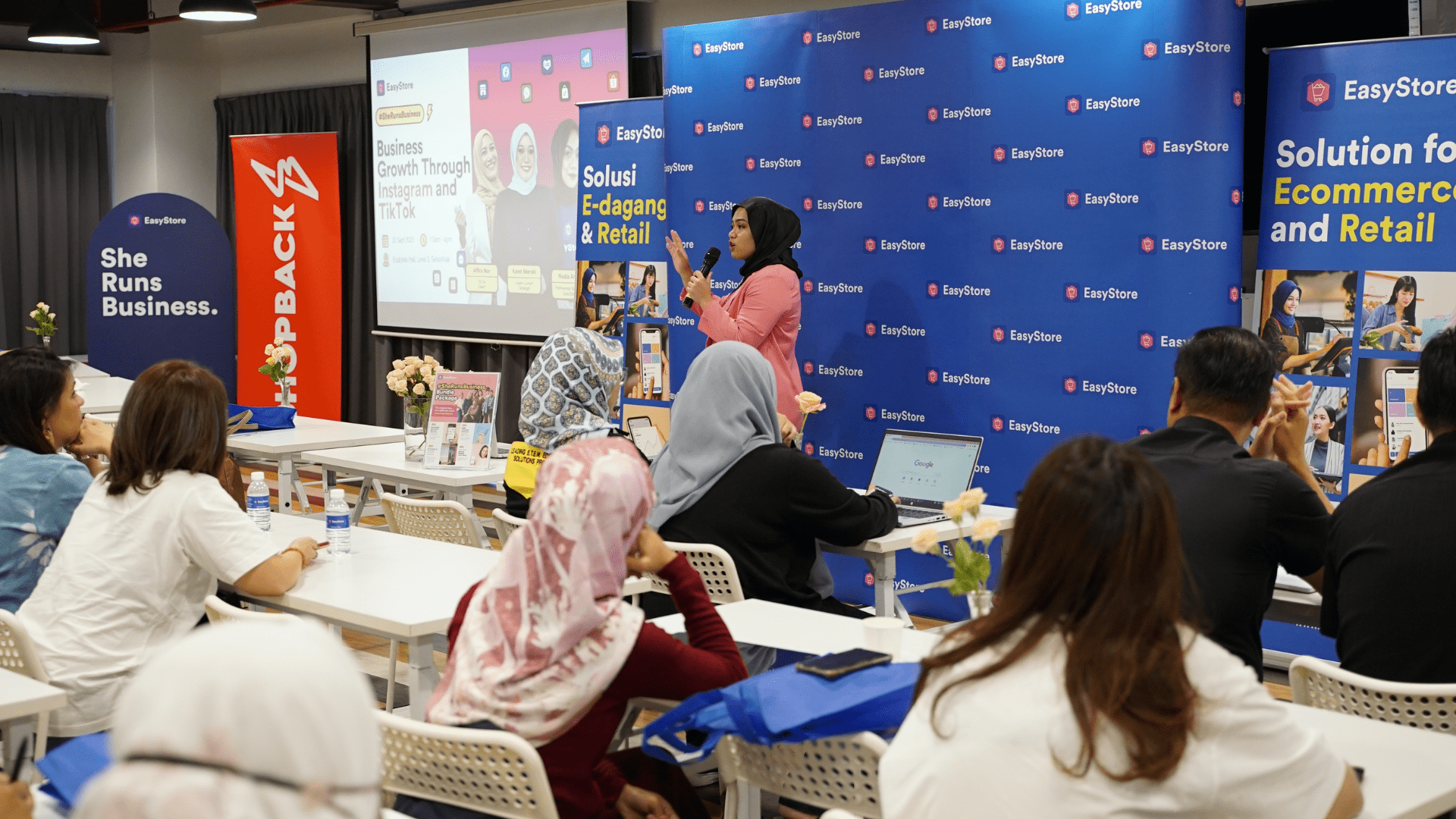 Nadia Amir, the Partnerships & Community Manager at EasyStore, provided valuable insights into current consumer expectations and offered solutions for businesses to deliver a smooth shopping experience in both the digital and physical retail space.
Participants learned that cultivating a favorable brand interaction, both online and in retail stores, along with an integrated loyalty program, is a potent strategy for businesses to enhance their customer lifetime value.The consumer's journey to discovery and purchase is no longer a straightforward path; it has become an ongoing cycle. Today's consumers seek the flexibility to buy from businesses not only through online sales channels but also in physical retail spaces.
With the multitude of platforms and touchpoints available, consumers can encounter products or services through various channels, such as online marketplaces, social media content, advertisements, your own e-commerce store, or by visiting your brick-and-mortar store. It's crucial for businesses to capture potential customers' attention and facilitate purchases wherever they choose to engage.
EasyStore's integration with over 10 different online sales channels and their cloud-based Point-of-Sale system enables businesses to seamlessly consolidate their online and in-store orders within a single platform.
To nurture a loyal customer base, she recommended;
Implementing a unified loyalty program that offers customers the ability to earn and redeem points and vouchers across both online and offline transactions.

Encouraging customers to download a dedicated member app enhances accessibility to points, order history, and product catalogs, allowing customers to shop conveniently at any time and from any location.

Staying engaged with customers is vital. Utilizing push notifications to share the latest member deals, exclusives, and offers helps maintain a strong connection and keeps customers informed.
These insights highlight the importance of adaptability and a seamless shopping experience in today's dynamic retail landscape.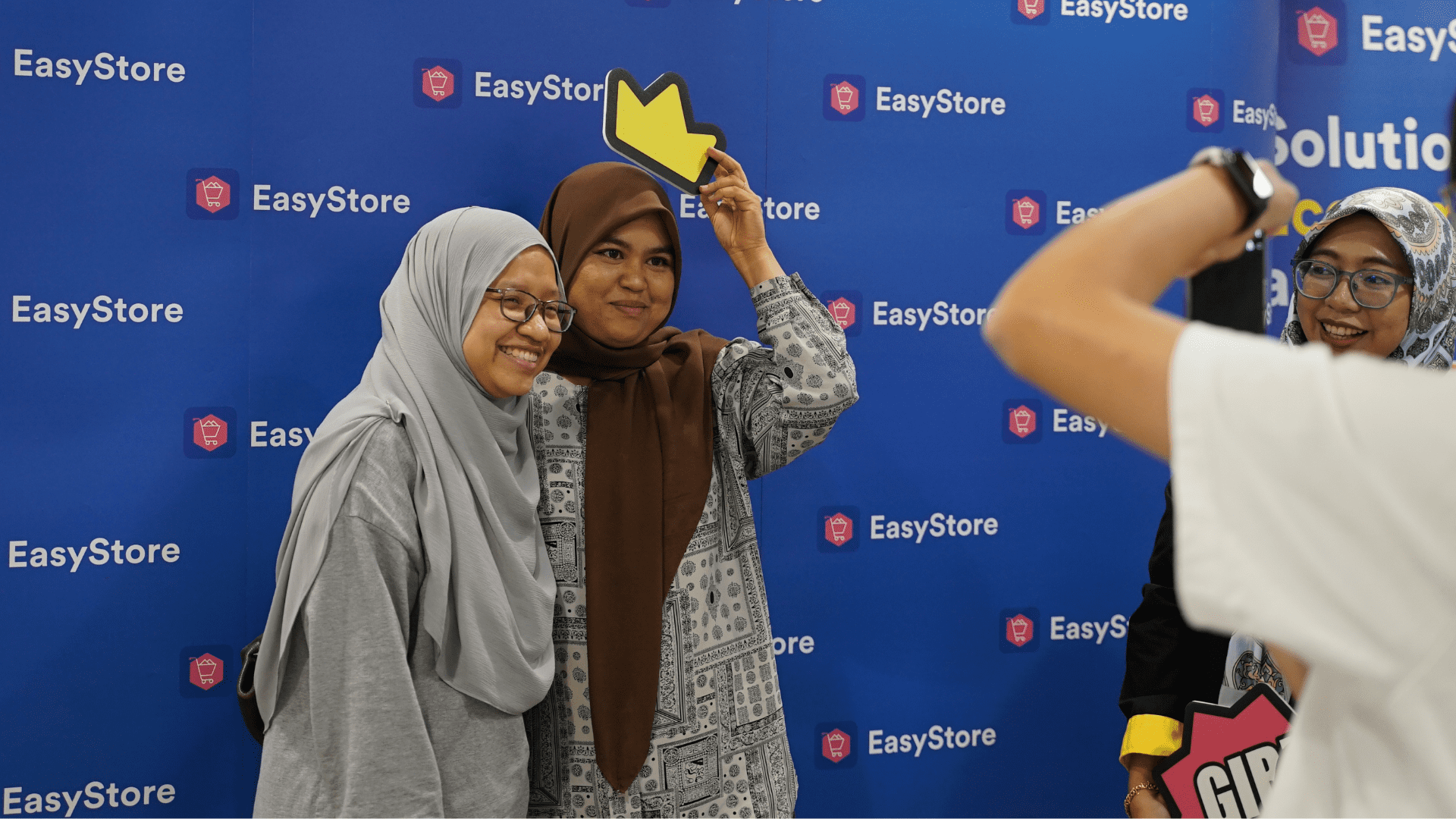 Attendees had the opportunity to interact and connect with one another, and they were actively encouraged to participate in discussions with the speakers by asking questions. As a token of appreciation, everyone departed with gift bags generously sponsored by EasyStore and ShopBack. Additionally, a social media contest challenged attendees to create reels inspired by the insights from our speakers, offering the chance to win exciting prizes.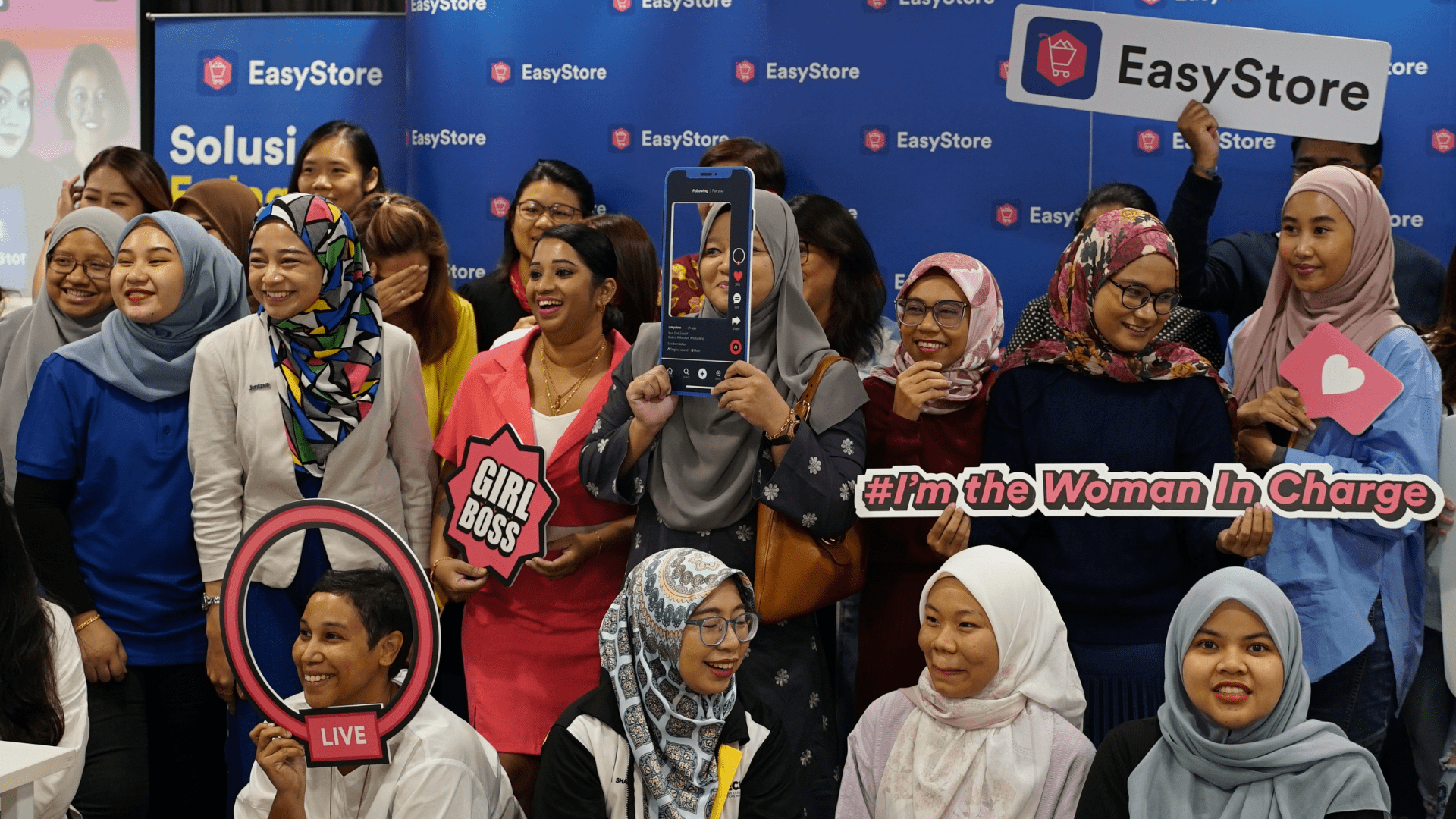 Fueling Further Business Growth Through Additional Benefits from EasyStore
ShopBack PayLater is offering EasyStore merchants to enable flexible and responsible payments in 3-monthly installments. EasyStore merchants can now enjoy a 5% MDR promo rate if they sign up with ShopBack PayLater before 30 September 2023. Sign up to ShopBack PayLater and enjoy this promo rate today.
EasyStore merchants can now claim up to RM 5,000 grant through the MSME Digital Grant MADANI, a digitalisation initiative born from Budget 2023, initiated by the Malaysian government in collaboration with MCMC, MDEC and BSN. Learn more about the grant here.
Exclusive #SheRunsBusiness Package in our continuous effort to empower more womenpreneurs this September 2023, EasyStore is offering free set up fees and special payment rates of 1.5% with Razer Merchant Services and USD $200 Meta ad rebates on top of discounts on our subscriptions. Contact our team here to know more.
EasyStore's National Commerce Tour 2023
In 2022, EasyStore illuminated the path for over 300 SMEs on the West Coast. To further assist business owners in maximizing their sales, especially during the year-end mega sale period, EasyStore continues to organize Commerce Tour 2023 across Malaysia this year.
In 2023, they aim to impact 500 SMEs across Malaysia, transcending geographic boundaries and making this Commerce Tour a transformative catalyst for growth.The tour features two main campaigns: SheRunsBusiness (SRB) and Supercharge Your Year-End Sales (YES) Campaign.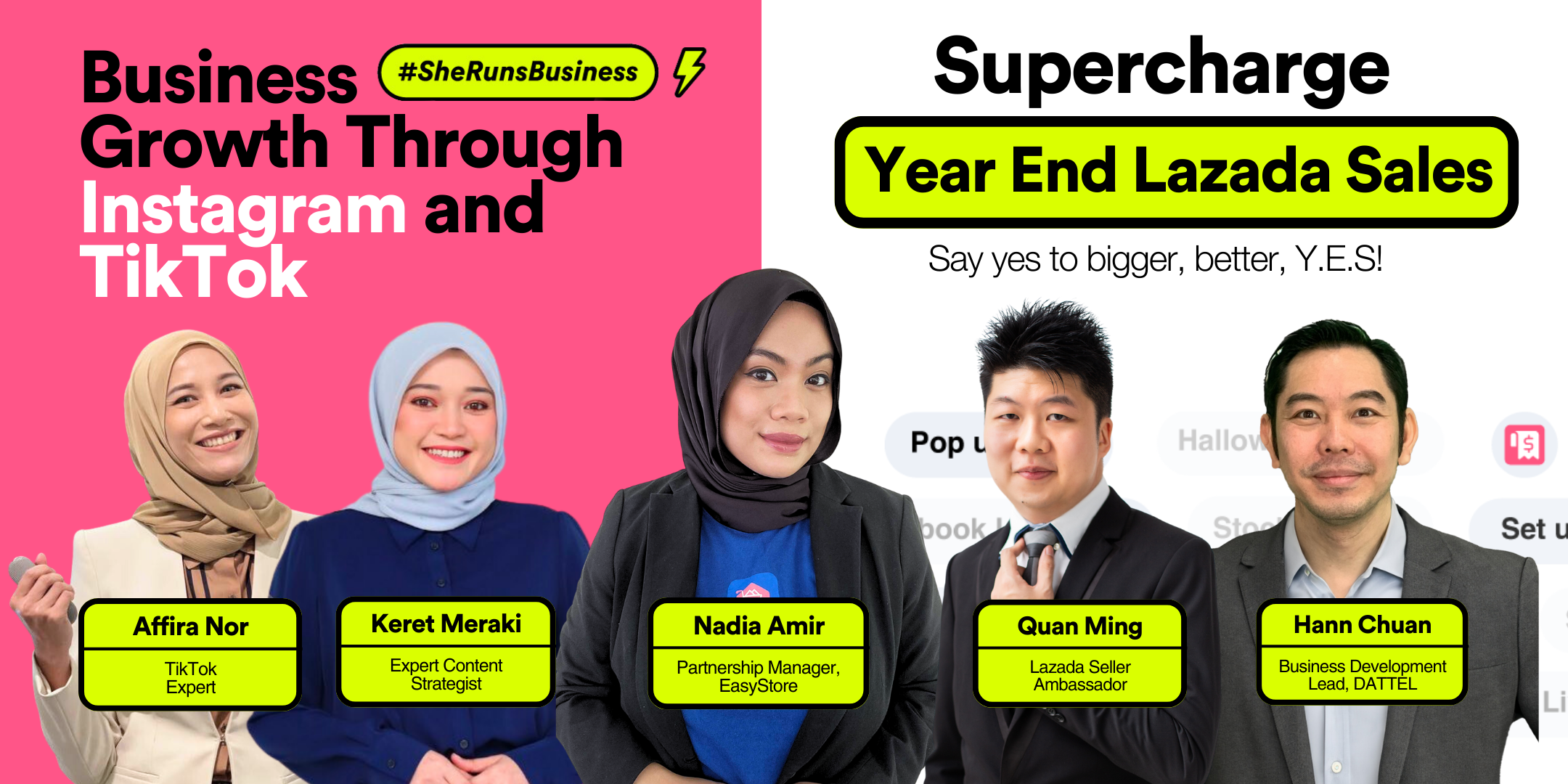 For those eager to harness the full potential of the biggest sale period of the year, join EasyStore's Commerce Tour 2023, additional details can be found here.
Connect with our team
Let's begin your unified commerce journey. Complete the form to chat, book a meeting, or connect with our team.