Instagram Shopping is Now Available in Malaysia
By Max · 19th October, 2020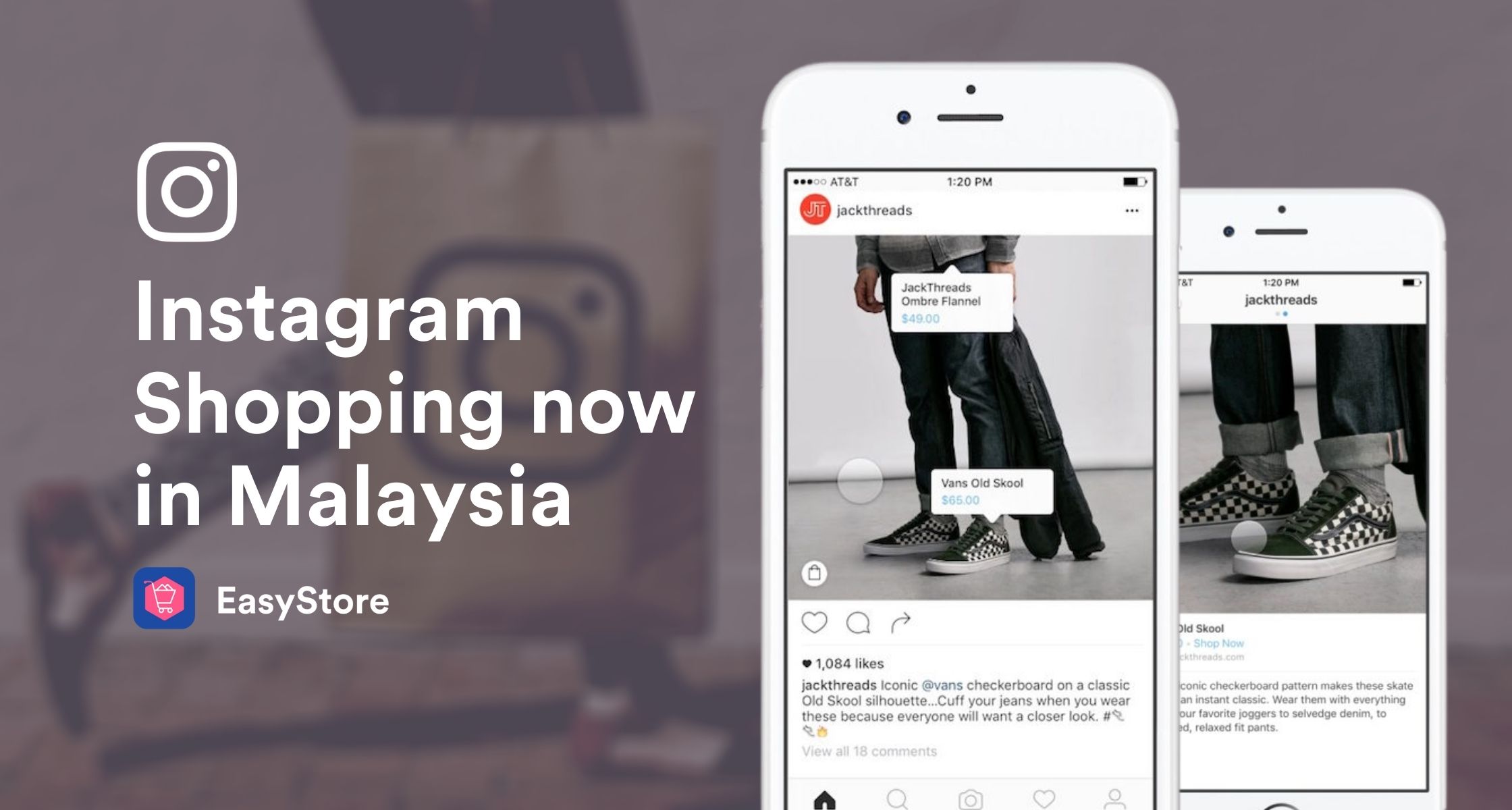 The most exciting news ever for Malaysian businesses - Instagram Shopping is now available for you!
In case you have no idea what it is, Instagram Shopping allows businesses to tag products in posts and stories. When a customer finds the product they love on Instagram, they can proceed to buy it without leaving the app. They can also browse more products on your Shop tab on your Instagram profile.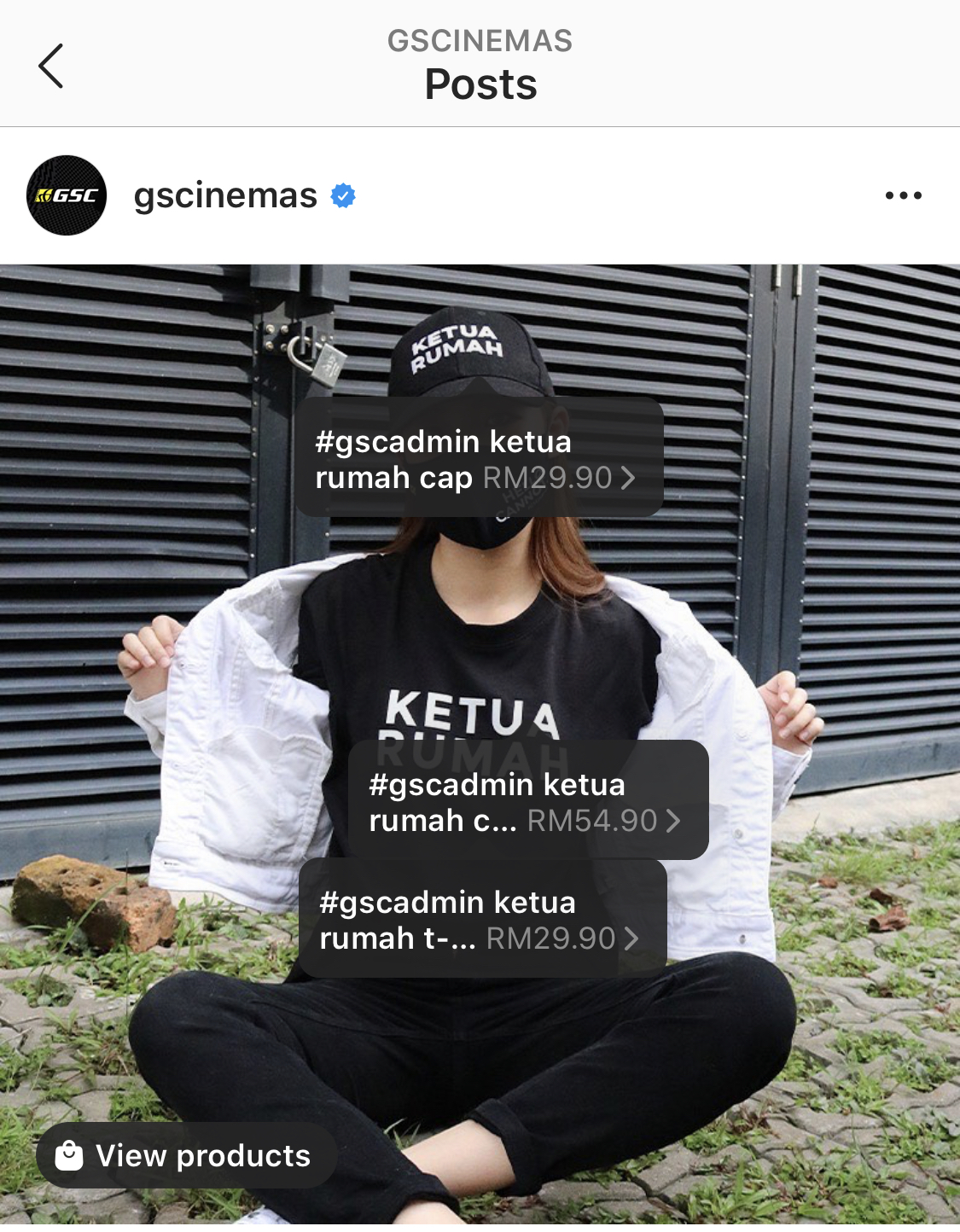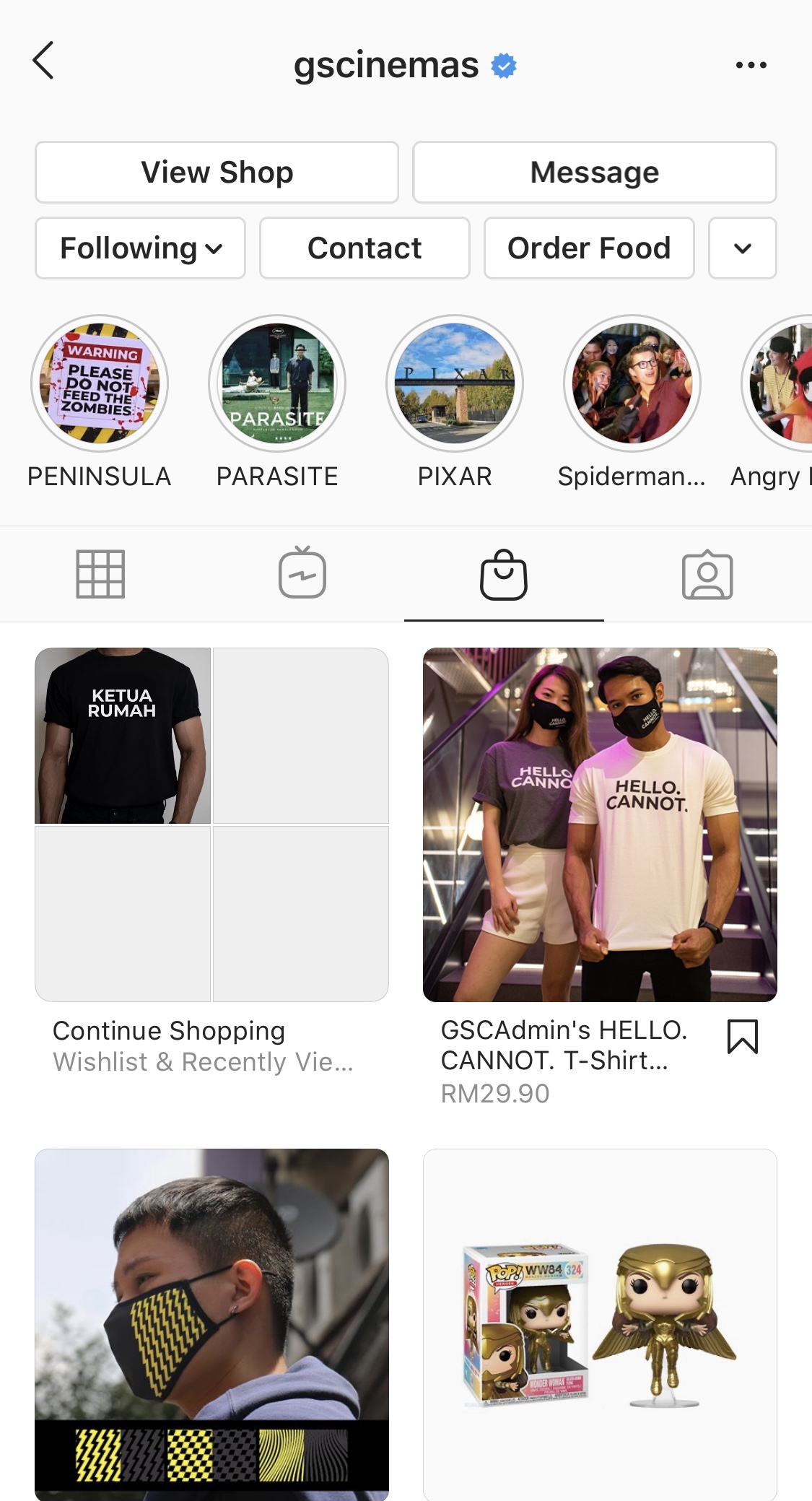 Did you know? More than 70% of shopping enthusiasts turn to Instagram for product discovery. If your business isn't on Instagram, you need to start doing it now.
Instagram Shopping is Coming to You now
In this October, we have noticed Malaysian businesses gradually shown up product tabs on their Instagram postings and stories, making us excited to see more businesses out there to be benefited from this social media platform to expand their sales channel. Regardless you're a startup, a growing business, or an establishing brand, you will not be the exception from Instagram Shopping this time.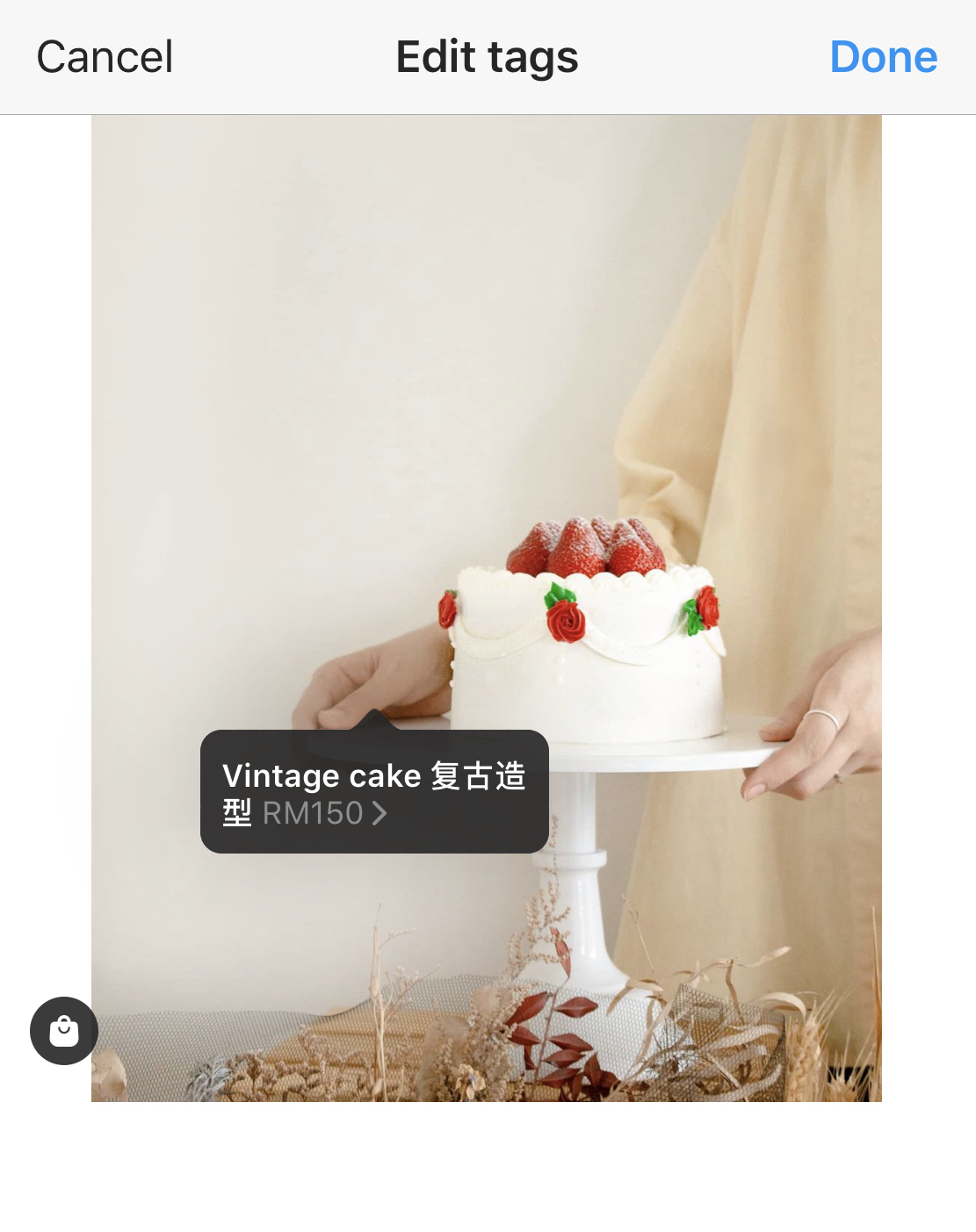 Good news for our EasyStore merchants! If you're using EasyStore, enjoy your privilege to speed up your Instagram Shopping setup as we're an authorized partner of Facebook where you can easily access to Facebook's features at EasyStore Admin Panel.
How to set up Instagram Shopping?
The requirements for Instagram Shopping
You are based in a country where Instagram Shopping is available (and yes, Malaysia is on the list!). Check this list to confirm. Reminder: Only physical products can be sold.
You have a business profile on Instagram. If your account is set up as a personal profile, you may change your settings to business.
You have connected your Instagram profile to a Facebook Page. An important checklist so that you can set up your product catalog on Facebook. Learn more.
When your business has fulfilled all the requirements above, continue with the following steps below to turn on Instagram Shopping for your business.
Step 1. Add products to Facebook Catalog
Make sure you have added products to your Facebook Catalog, if no, do refer to this guide. For EasyStore users, you can easily connect it via Facebook Marketing.
Step 2. Set up Instagram Shopping
Log in to your Instagram account > Settings > Business > Set up Instagram Shopping.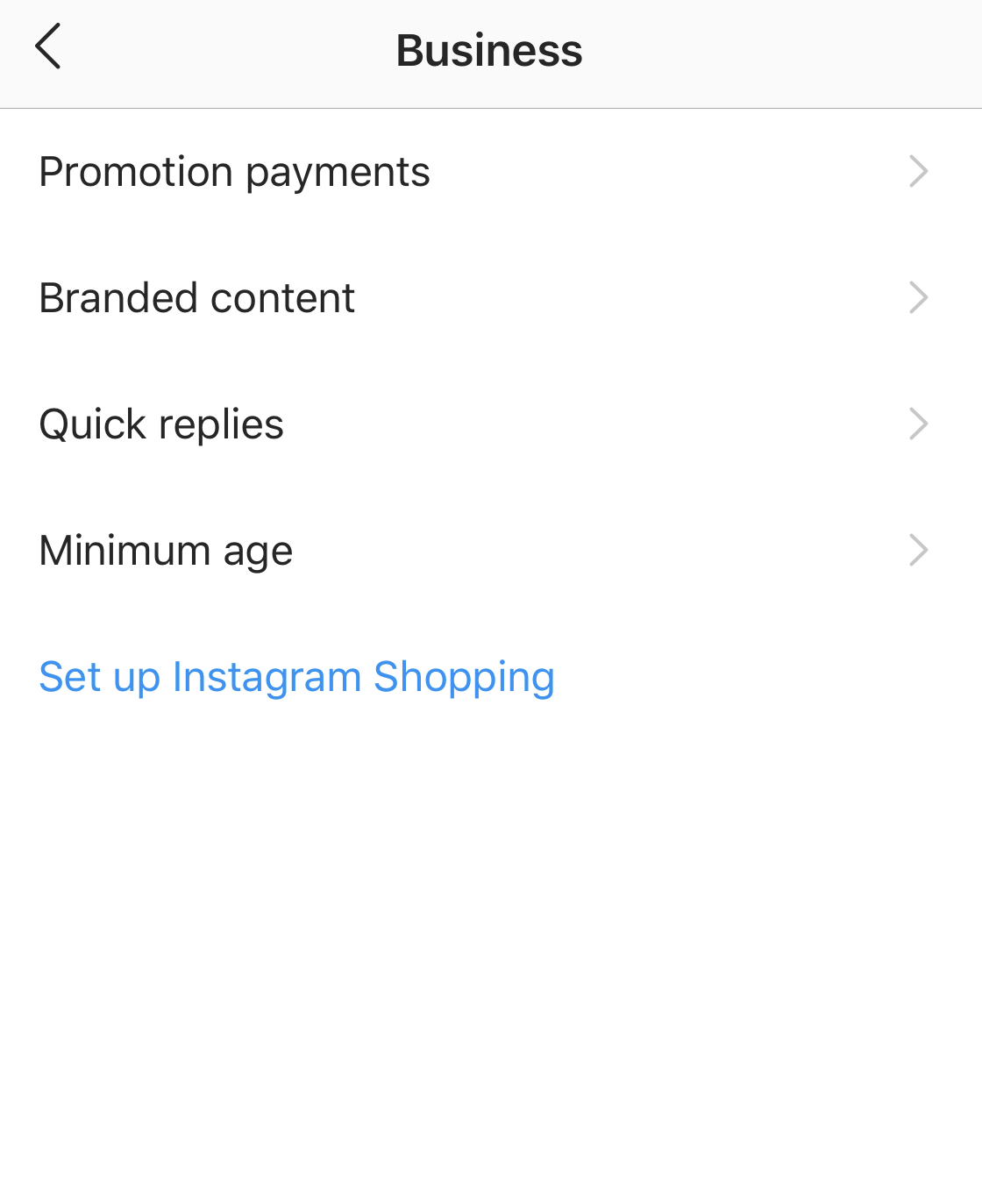 Step 3. Select a Business page to connect
Now, select the Facebook Business Page that you wish to connect to your Instagram Shopping.

Step 4. Choose a catalog
This will enable you to tag the products that already in the catalog on your Instagram.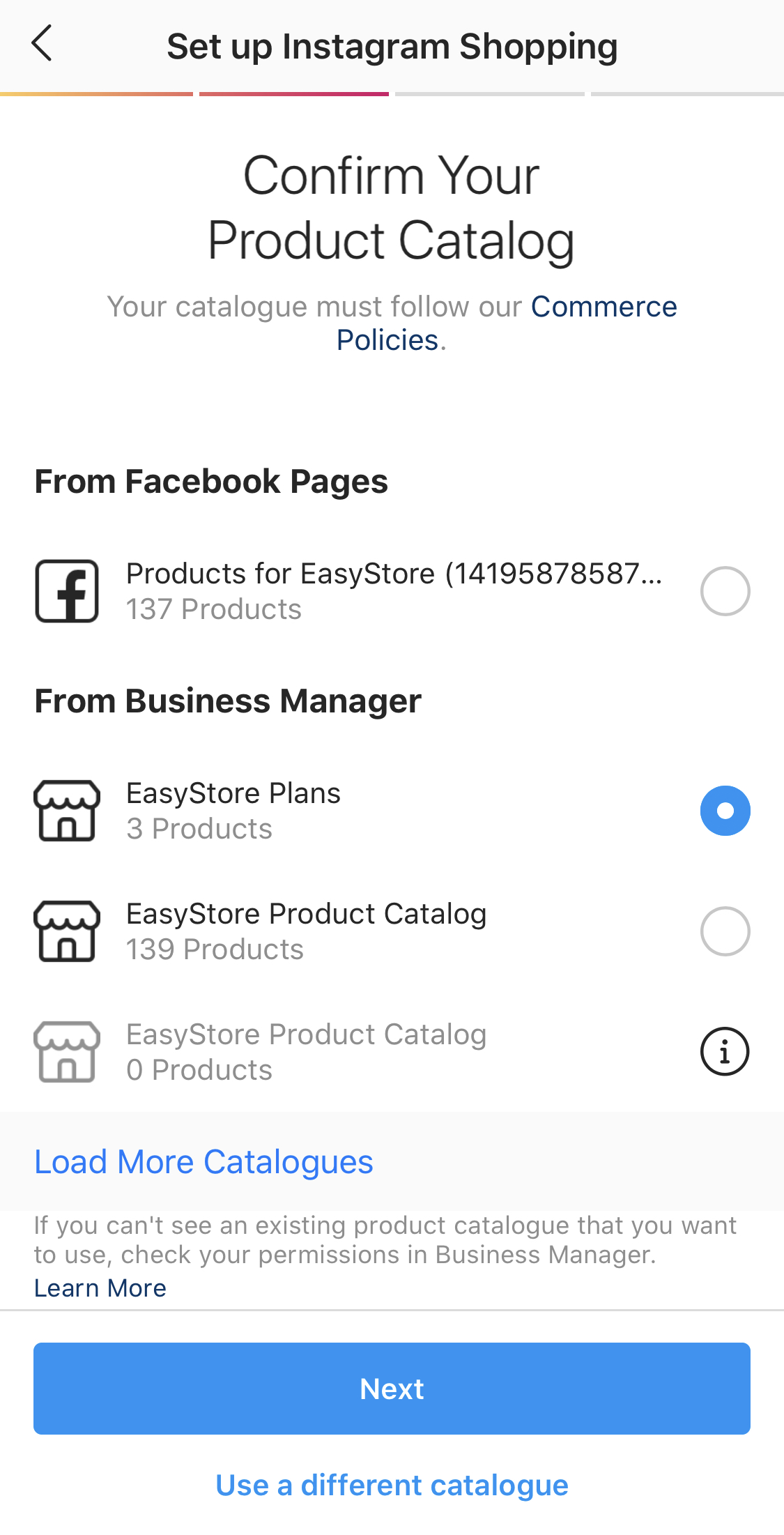 Step 5. Submit for review
Sit still and wait for your approval. And ta-da! It's done.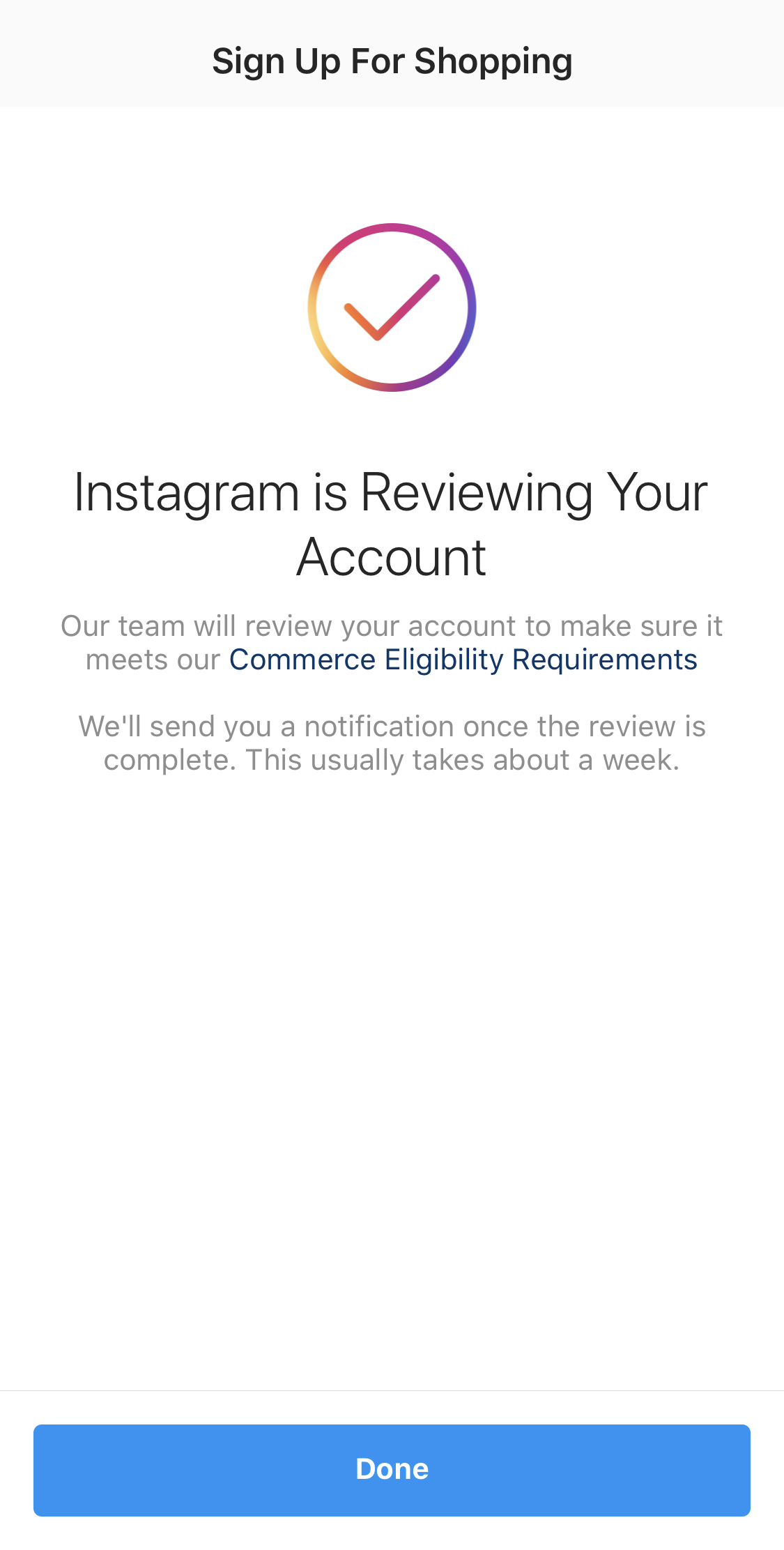 Feel confused? Here's a quick tutorial video to show you how your customers can shop on your Instagram profile.
Special Videos for EasyStore Users from Instagram
Here are the videos that introduce Instagram Shopping, bring you from selling to set up in one go. In these videos, exclusive tips and tricks are shared to help you explore a new selling channel with a larger audience reach. Let's go watch videos now!
Another Sales Channel for You
Adding Instagram Shopping to your business is definitely can enhance your Instagram customer's experience of shopping with you, not only that it can increase your conversion rate, but it also expands the presence of your products across the popular social media platform.
Start selling with EasyStore
Sell and manage your business all in one place
Connect with our team
Let's begin your unified commerce journey. Complete the form to chat, book a meeting, or connect with our team.