How to Compare Ecommerce Platform Proficiencies
By Michael Dehoyos · 17th February, 2020
Ecommerce is a broad concept and navigating the different platforms on which the functions are maintained can be a daunting task. As intimidating as it may seem, the shift to a focused e-commerce strategy is necessary to maintain and develop an online presence.
There are elements such as content creation/marketing, search engine optimization, social media interaction, and email marketing implementation that must be considered when it comes to comparing the different capabilities. The e-commerce platform you chose to implement needs the proficiency to support this type of material and so much more.
Here are just a few ways to start comparing those platforms in hopes of simplifying the search to find the perfect resource for your company.
1. Pricing
As obvious as that sounds, pricing is a crucial step when it comes to comparing platforms. Although cost is not the end-all-be-all when it comes to decision making, there are elements of this to consider before pulling the trigger on your dream platform. Be aware of the monthly costs and hidden fees that tend to come with these types of systems.
According to social media writer Jessica G. Deal of Britstudent and Writemyx, "Prioritize the things you need, but be willing to say no to the extra costs of anything that may be considered off-brand or unneeded."
Do your research to find the platforms that focus on the elements that benefit you and don't require you to pay for a load of unnecessary features.
2. Presentation
As stated by Jaclyn C. Sanchez, a marketer at Australia2write and Nextcoursework, "The overall experience a user has on an e-commerce platform matters. The easier it is to navigate, and the less trouble they have across different forms of technology, the more successful your company can be at converting your audience into clients."
As much as the underlying functionally is valued when choosing a system, so is the wireframe and overall presentation of the system. If consumers don't find it appealing and easy to navigate, they are more likely to turn away from your brand as a whole.
The integration of a digital experience platform (DXP) is a common add on with the conference platform that could add a whole other layer of digital experience.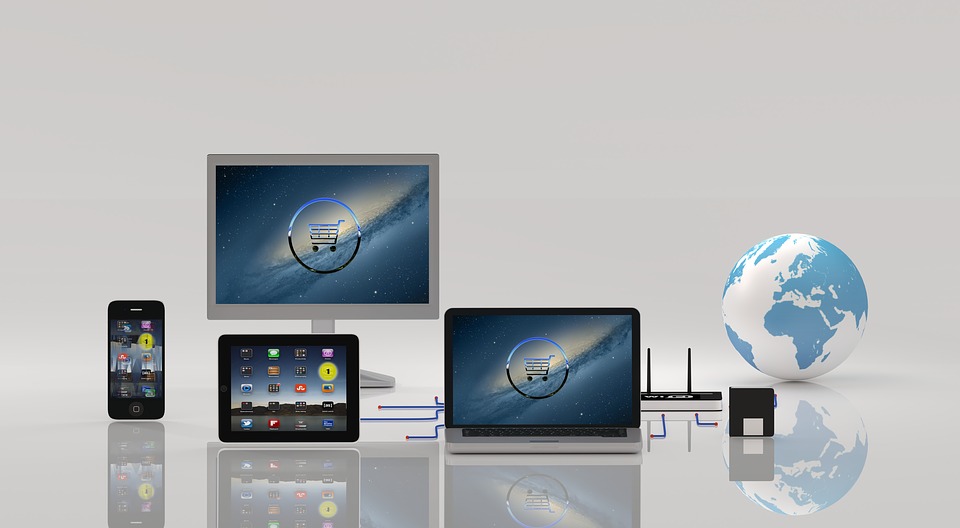 3. Path
Now that you have explored the overall experience of the platform, it is time to explore what type of path or "commerce journey" consumers will take according to the system you chose. The most traditional path looks like SEO, comparison and reviews, selection, check-out, and confirmation.
As technology begins to change, so does the need to find ways to stand out from the traditional model. Finding e-commerce systems that allow your company to integrate better product experience, social impact, and integration of social networking are all ways to use the system in your favor when it comes to standing out in a competitive market.
4. Plugins
To get the fullest worth out of what you are spending, you must compare the integration capabilities that the commerce platform is offering. It would help if you had as many helpful and automated tools you possibly can to aid in keeping your sales from falling victim to the constantly changing algorithms and systems that an online presence can face.
Some plugins to be on the lookout for include but are most definitely not limited to, accounting or sales assistance, email marketing automation or integration, and even consider something similar to a rewards system or promo code supportive integration. Not having to create any of these systems manually will not only save you time but will also guarantee higher rates of accuracy when it comes to implementation.
5. Potential
You want a system that can stand the test of time. This is the last point, but it is not the least valuable.
The entire goal of implementing e-commerce platforms is with the intention of scalability and sustainability. Make sure you are paying for and putting the work into a platform that supports growth. You don't want to align yourself with a platform that is going to start racking on the fees as soon as you have a higher demand for product or sales.
You want your system to encourage growth and not punish you for potential.
Conclusion
The major takeaways when comparing different e-commerce platforms are, be intentional, be smart with your money, know what you need, and don't hesitate to do extensive research to find what fits your brand best.
Writer's bio:
As a content marketer, Michael Dehoyos assists companies in conceptualizing marketing strategy and is a significant contributor to AcademicBrits and PhDKingdom and sites across many subject categories. He also writes and edits for substantial academic and online platforms like Assignment Help Service in hopes of sharing his extensive knowledge in his field.
Start selling with EasyStore
Sell and manage your business all in one place