EasyStore Product Updates: October - December 2020
By Yavini Lucille · 1st January, 2021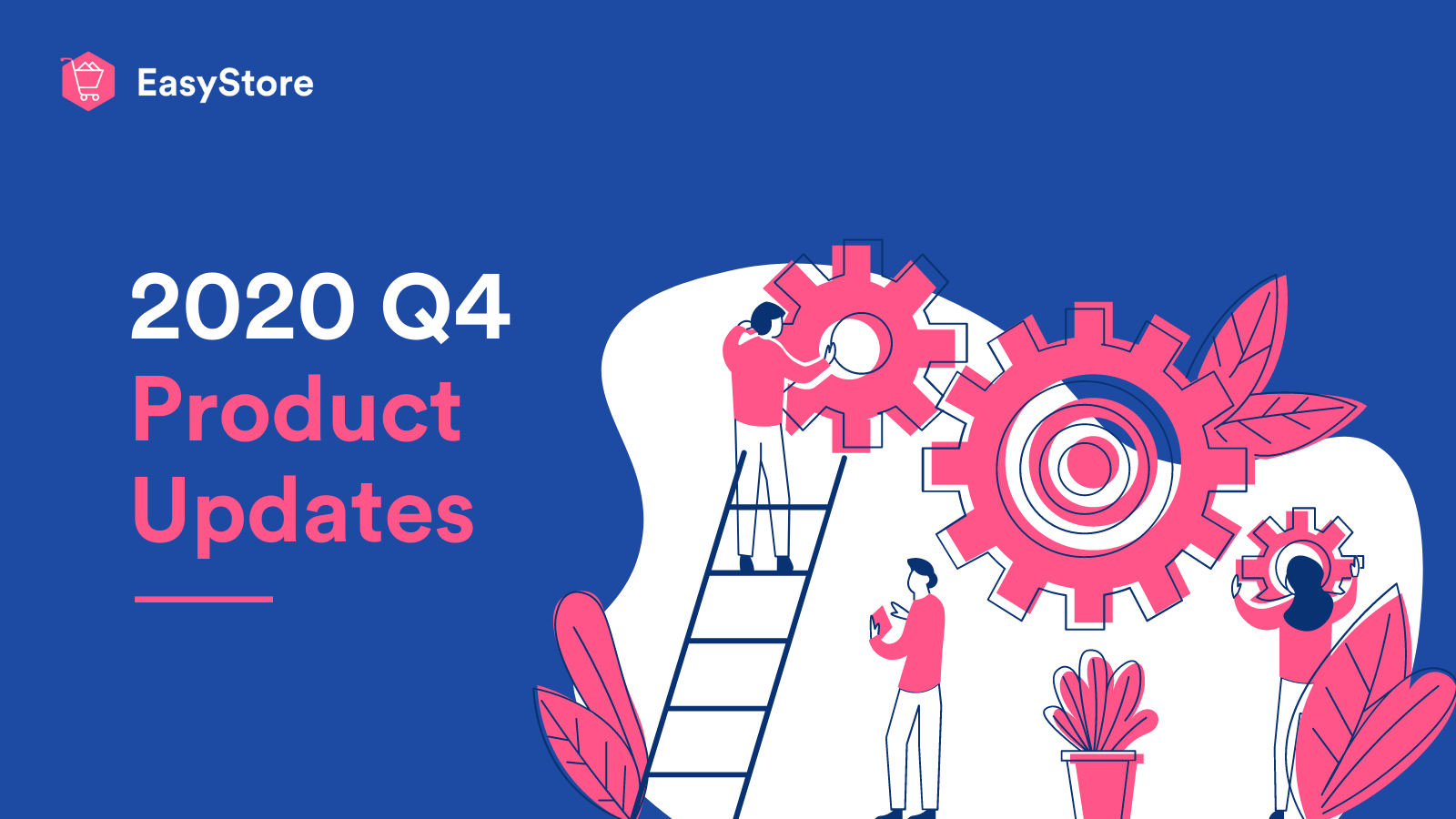 If you've been following our blog updates, you've probably already seen the way we improved sales channel management in the EasyStore Admin Panel. Now we're happy to introduce important upgrades to help your businesses get more exposure among the online crowd.
Read on to learn more about how we make managing your products, orders, customers for all your sales channels even easier.
Allow customers to find products as they type, along with images, product information and they can add a product directly to the cart. Not only product name, but customers also can search for products by using collection name, brand name and tag name to get the correct product.
2. [Order] Mass printing packing slips & invoices
We know it's tiring having to click into each order to print one-by-one? You can use our bulk action to print simple packing slips or pick lists which make it easy to pull items from multiple orders all at once saving time during fulfilment. You can bulk print out invoices or bulk export them as PDF.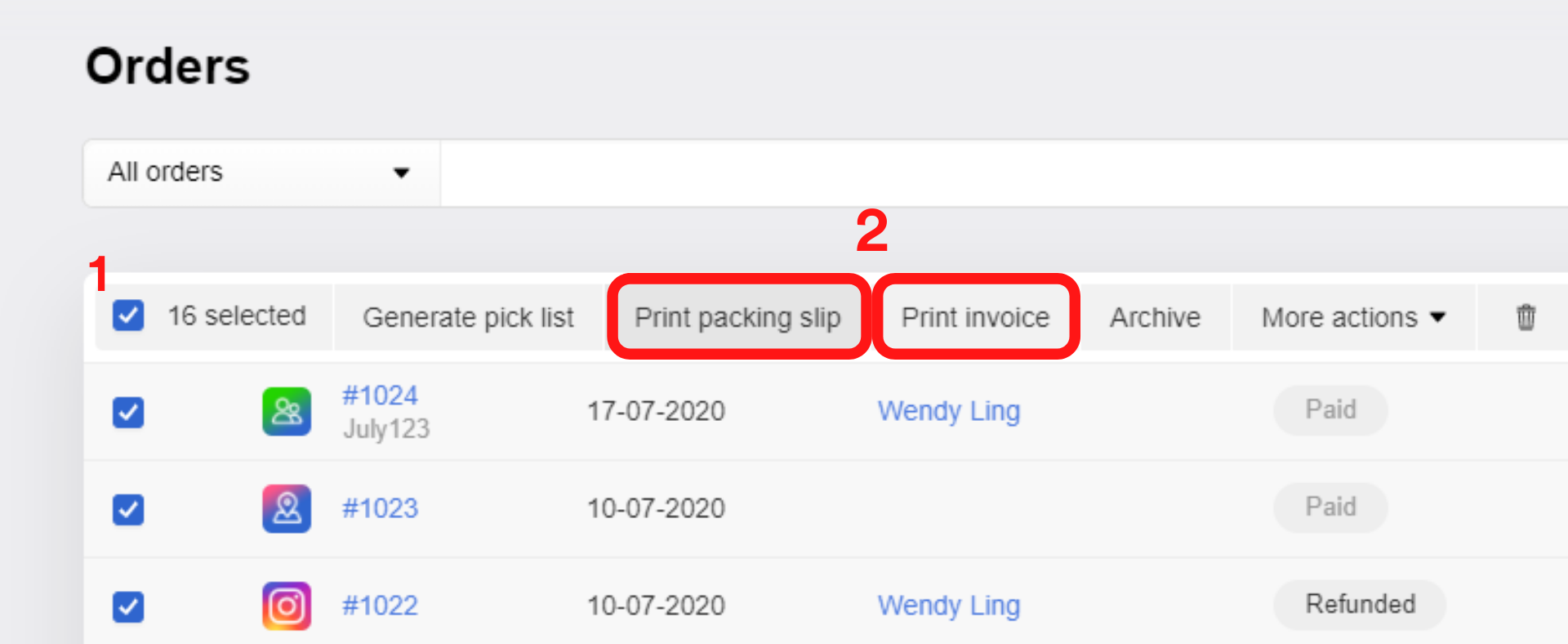 3. [Order] Show product variant section in customer invoices
Any mistakes would significantly affect the customer shopping experience. Accurate product variants are important for you and your customers alike. We've added product variants in customer invoices to help prevent mislook when packing the orders at all times.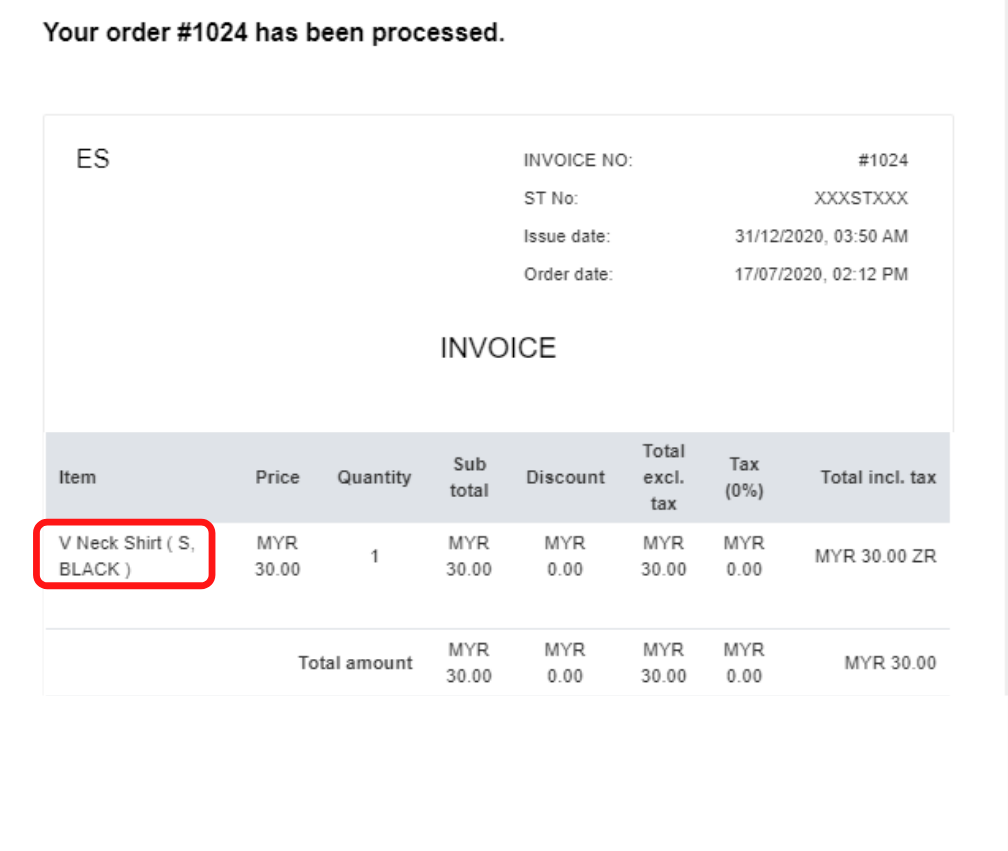 4. [Order] Remove the unwanted attachments from the order page
You have the ability to delete the attachment from your order in the backend. Click the delete button at the end of the attachment as shown in the image below.

5. [Order] Sort delivery options at order page — Pick up option
Perhaps some customers prefer to buy now and pick up later at your store or place. Save you and your customers from headaches, use our filtering function to keep track of the orders. You can also keep minimal products at the store to avoid underselling situations.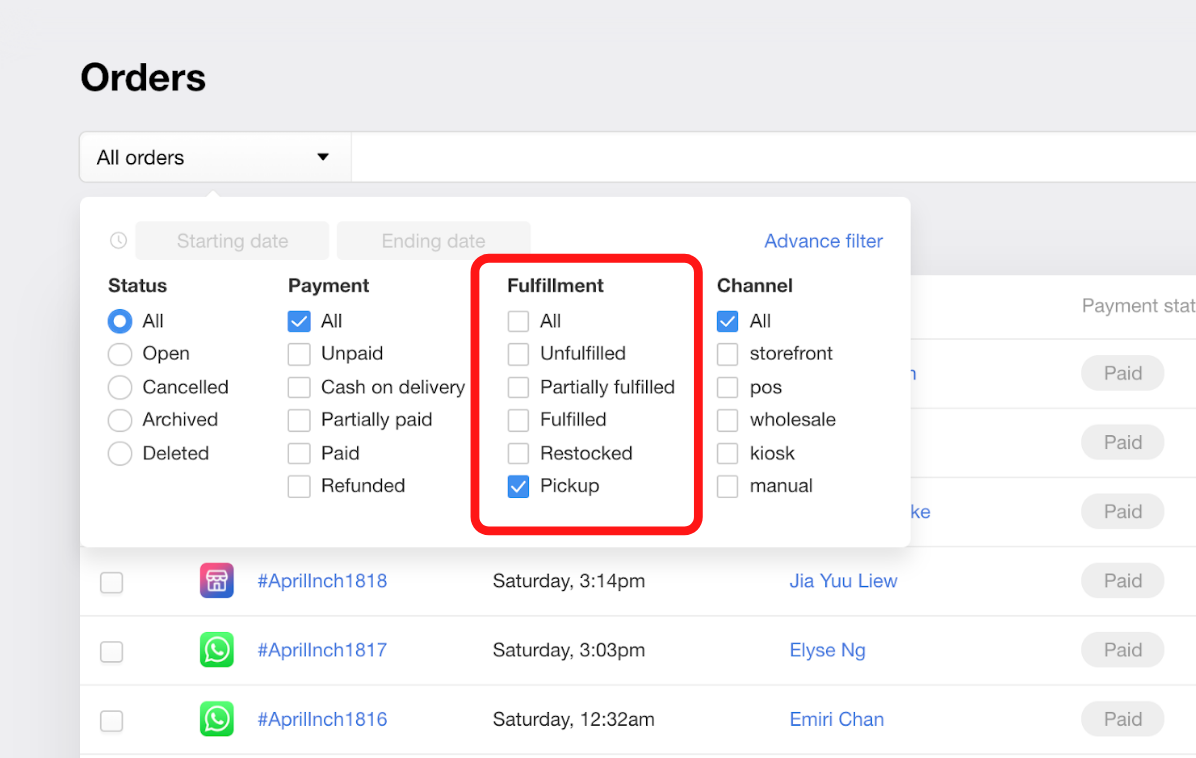 Available for Business plan users.
Time to grab the opportunity to grow your customer list and build relationships with them. They're great for:
Register new account

Login existing account

Reset password for the account
Now you have multiple times the opportunity to talk to them, meet with a new EasyStore tool - Broadcast center! Broadcast center is available for all Business plan users. Credits are required to send out the messages via messaging platforms. Enjoy free 500 credits upon your subscription. It will be updated every month.
Credit depends on customer count but not channels, which means one credit will be deducted from the account by sending to one customer. (1 customer = 1 credit)
8. [Customer] Add note to your customer information
You can make notes about customers in the Notes section, which can be found by editing and customer record. Those are not visible to the customer. You can even group them to create your marketing promotions by using the added notes, for example: where they are coming from or how did they know about your business.
Another way is to let your customers fill in their information when they register for an account on your website. It would need you to include additional columns at the signup page.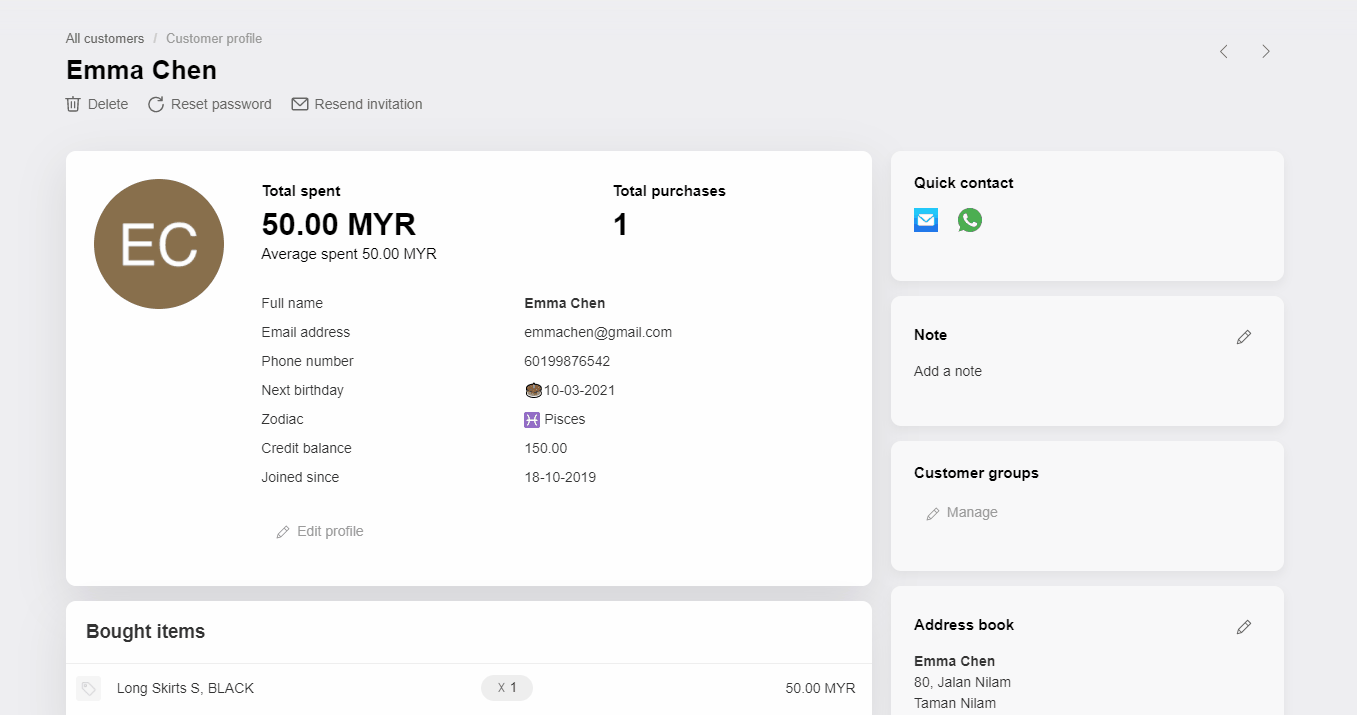 Get in touch with your customers instantly via their available messaging platforms (like WhatsApp and email) on our dashboard. With this, it gives you the chance to:
Follow up with your loyal customers

Communicate with your customers/prospect easily

Able to solve an issue in a speedy way

Get a rough idea of what your customers need from your business

Collect feedback from customers

You're now free from the 50 maximum limit! We know it's troublesome when you can't select all customers in your list at once. This time we enhanced it and you can even select the customer group with our filtering function. Fast and convenient to update multiple customers information at once.

11. [Analytics] Measure business performance by channels
2020 comes to a close, it's time to review the performance of this year. Still check it separately? Don't do that. View the reports of all your sales channels in our admin panel. Yes, we have a filter function to let you see how much sales are brought by each sale channel.
Stop doing Facebook Live manually! EasyStore provides the all-in-one live streaming solution for you:
Autoresponder: Delight your customers with zero waiting time

Order Manager: Collect your orders while you're live streaming

Promoter: Promote your products and entertain the audience
Let's say goodbye to missed orders, messy inboxes and delayed payments on your Facebook Live!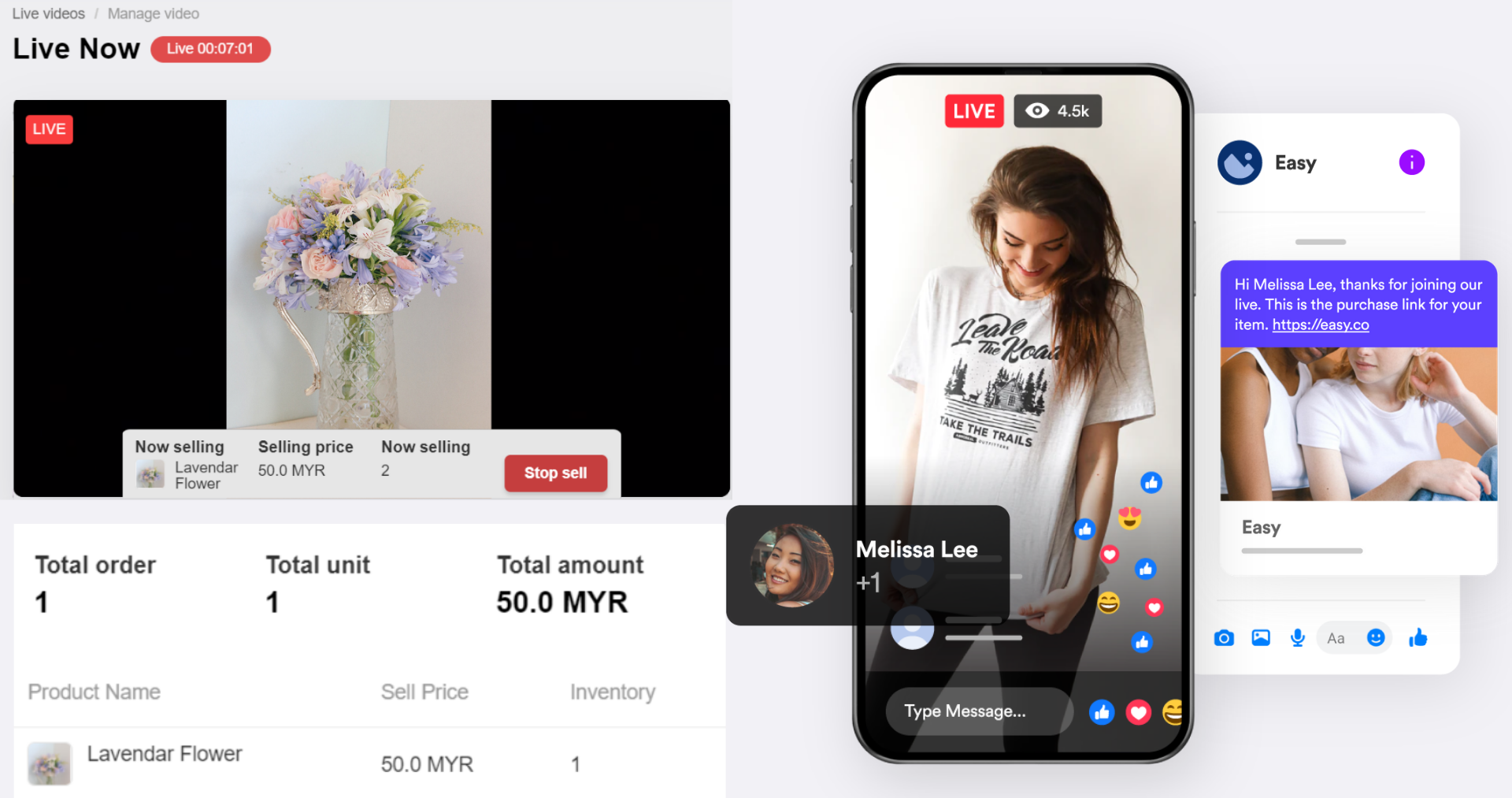 13. [Channels] Save time to custom your setting in wholesale channel
Now, your work can be done efficiently when you set various information for products in our Wholesale Portal.
In EasyStore, when the price list rules exceed 25 rules in a page, the remaining rules will be moved to another page. It helps to reduce human mistakes and easy to manage all of them in the backend.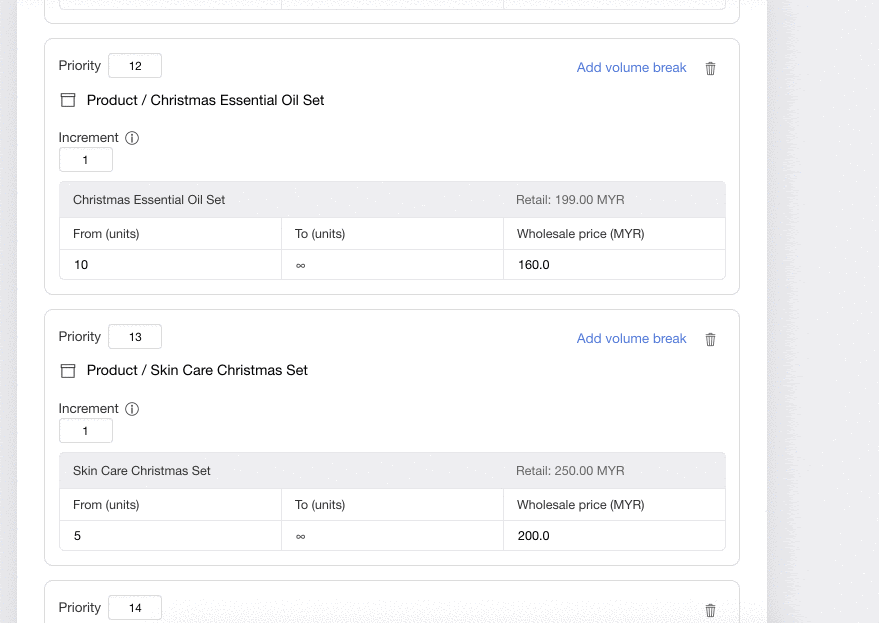 14. [Channels] Sync product inventory to Shopee & Lazada
"Can I just share products to Shopee to sell?" Yes, you can make it by choosing to sync inventory only to Shopee & Lazada. Any changes on variants made in your EasyStore backend will be synced to Shopee.
Besides, you will always be notified about the reason when Shopee variants are not tally with EasyStore. No worries about the reason because the error message contains all the recovery instructions. All you need to do is to follow the steps in the message and your variants will be resynced.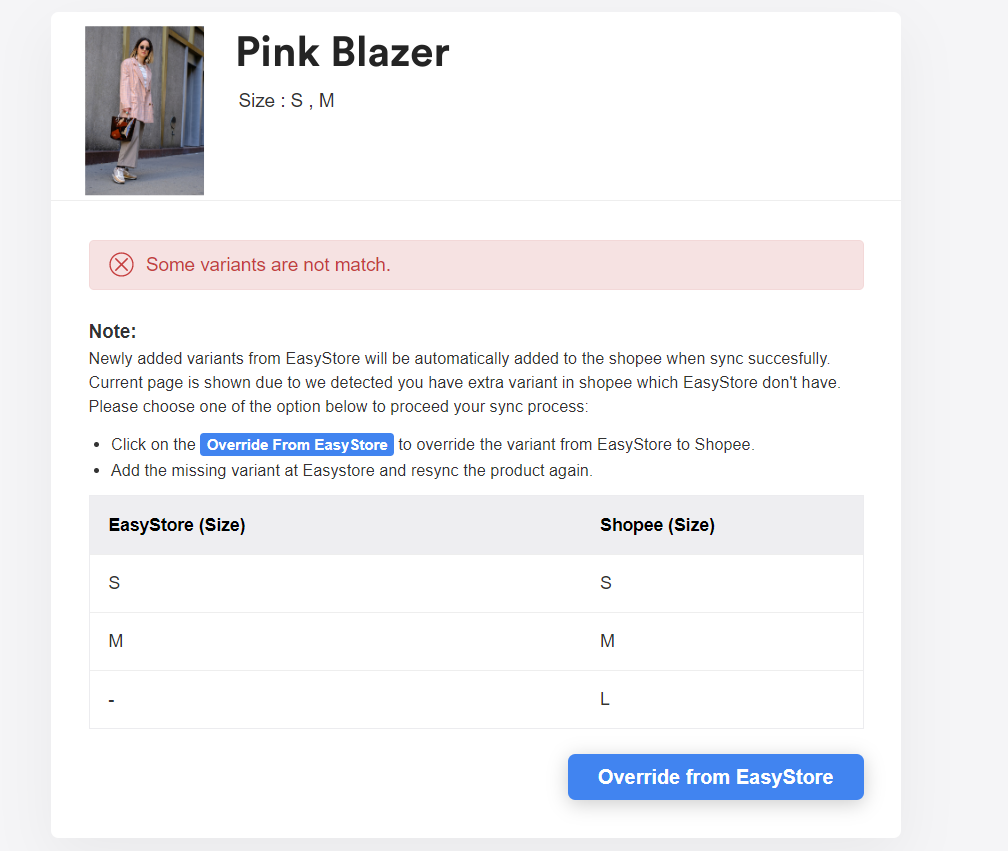 Enable OnVoard AOV Progress Bar provides the opportunity to create a unique discount that attracts customers to add on purchase. You are able to customize the AOV Progress bar from text color and fonts, and also create a progress bar that matches your store design.
Before you start, you must connect your EasyStore account with OnVoard. Don't know how to connect? Explore here
Not only that, OnVoard has introduced a few purpose-built marketing tools to minimize your workload:
Customers only can enjoy free shipping when all the items in their shopping cart are offered with free shipping.
For instance, item A is offered with free shipping but item B is not. The whole order will be charged with shipping fee because of item B.
Other than that, EasyParcel will use volumetric weight to calculate shipping rate when it is higher than product weight. EasyParcel users, take note of these new changes!
Let's welcome our new payment partner - Split! With Split, you can offer instalment payments to your customers, in up to three interest-free instalments, with no late fees, processing fees or hidden fees. Customers can now have the option of instalments by using their debit or credit card from any bank!
More audiences are engaging with live video than ever before. Koo.live allows you to broadcast your live stream to social media platforms like Facebook, interact with your audiences and drive more traffic to your online stores.
It displays product information during Facebook live and allows customers to comment "+1" to place orders. Koo.live will auto send a message via Messenger with checkout link.
It's not a secret that most online shoppers look at product reviews before making a purchase. You can now invite buyers to rate the products (by sending review request email) after their orders are fulfilled 24 hours.
Allowing your verified buyers that purchased your product can rate helps to prevent malicious reviews from competitors. Non-buyers will see a note saying "Only logged in customers who have purchased this product may leave a review".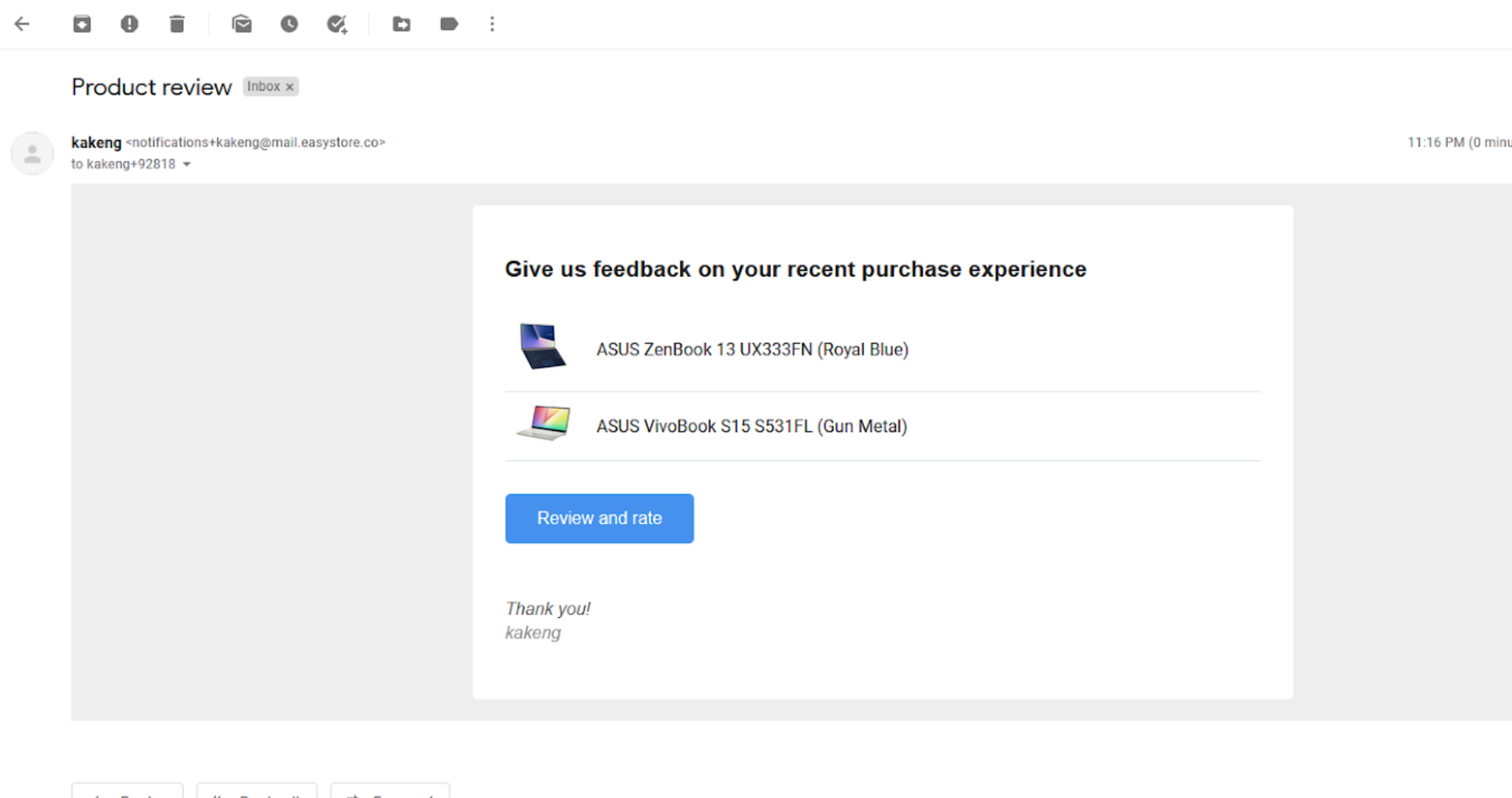 Instant messaging apps are an important part of our daily lives. You probably use WhatsApp or Facebook Messenger to converse with loved ones frequently.
All you need to do is to install Smartarget Whatsapp to your online store and it will give your businesses the ability to:
Assign preset replies that saves your time by reusing the responses you send out most often.

Arrange contact lists and mark conversations so that they can be found easily.

Establish a welcome message when customers contact you for the first time.
Payex is one of the 'unique' payment getaways where you will be able to create a payment link. The payment link can be shared to your customers or you can share it via social media like Facebook and Instagram.
It allows you to accept more sales from credit/debit cards as well as online banking.
Dealing with the changes
Inevitably, some trends will fall out of favour and fade away as fads. When you sell online, you are competing against the best experience the customer has access to either online or offline.
You don't want your eCommerce business to lag. The visitors to your site will always expect a simplified, seamless, and personalized service. You should start doing something with that information if you are not already. That is no excuse for ignorance.
Start selling with EasyStore
Sell and manage your business all in one place
Connect with our team
Let's begin your unified commerce journey. Complete the form to chat, book a meeting, or connect with our team.