EasyStore Aug-Sept 2023 Product Updates
By Kelie Wong · 30th September, 2023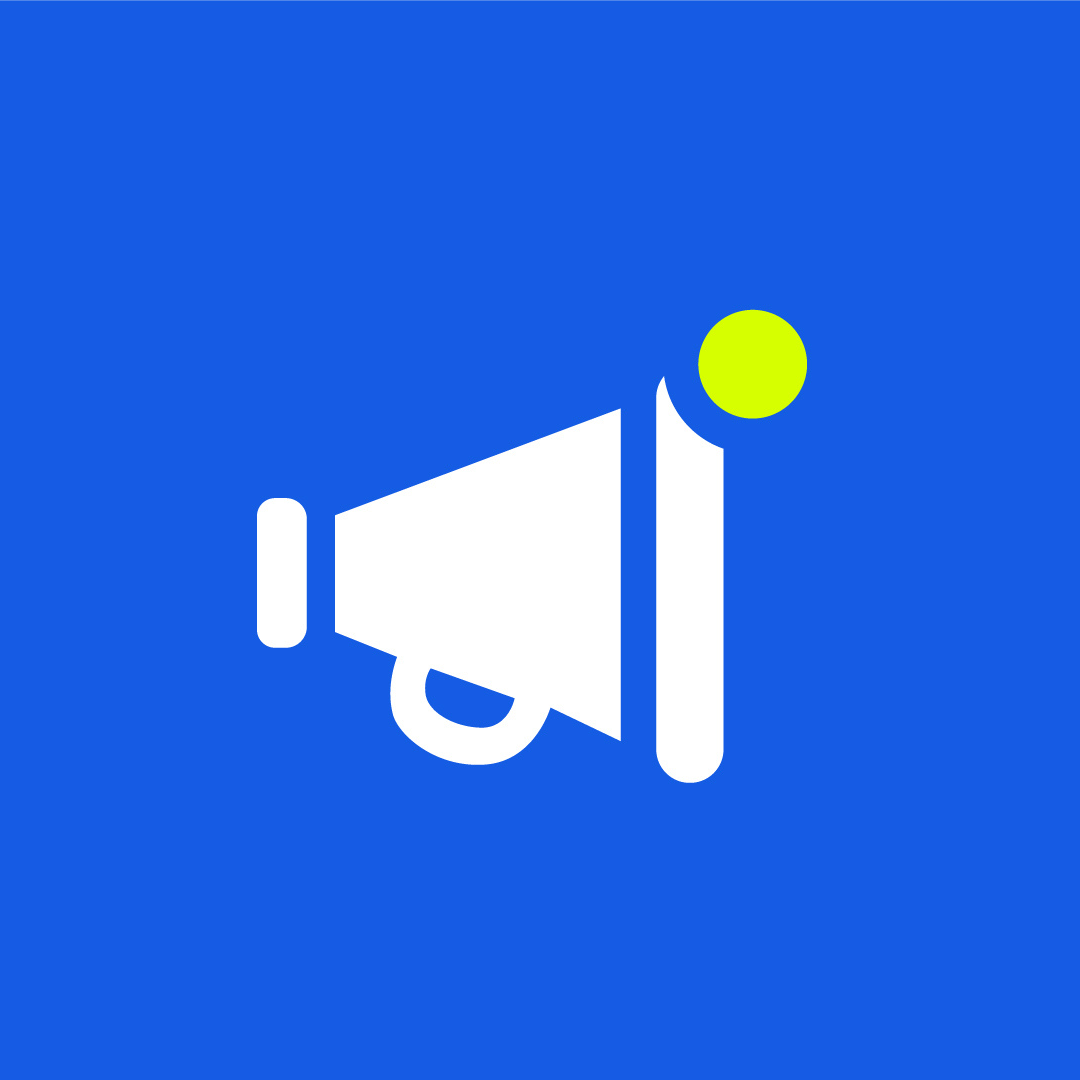 Introducing The Most Recent Product Enhancements
At EasyStore, our commitment is to bring you a variety of improvements that not only enhance your e-commerce experience but also place a strong emphasis on ensuring your customers are satisfied and have a convenient shopping experience.
These fresh updates empower you to elevate your business to new levels and establish long-lasting connections with your customer base, providing them with a shopping journey they won't forget!
EasyStore Aug-Sept 2023 Product Updates
1. [POS]: Single Tap To Apply Credit And Point
To make your customers' checkout experience even smoother, we've enhanced the flow to apply credit and points.
Once you've added your customers during checkout, the system automatically detects their available points or credit.
With just a single tap on "Use Credit" or "Use Point", the system helps you apply the maximum points or credit for redemption, eliminating the need for manual selection.
However, if you wish to specify the amount or remove points or credit for redemption, simply click on it once.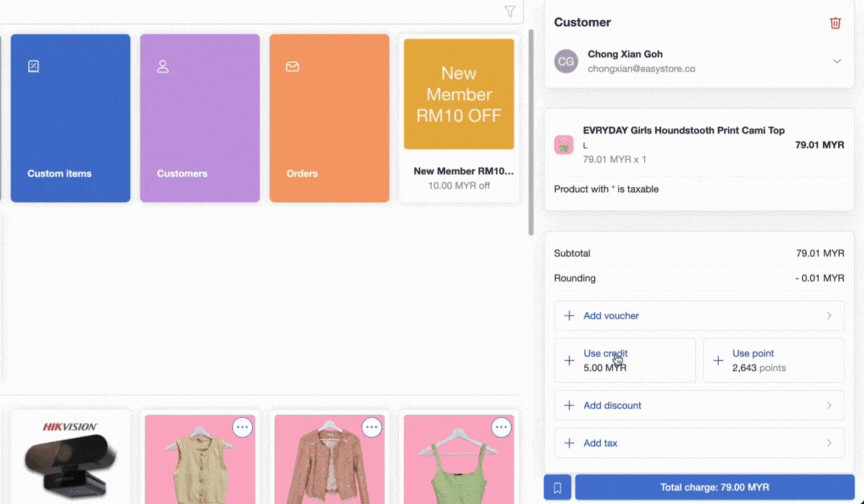 2. [POS]: Comprehensive Customer Insights
You can now view customers details in a single glance, gaining valuable insights to empower you to upsell and improve your business:
Customer Since: Discover when your customer made their first purchase, fostering a sense of loyalty and enabling personalized interactions.
Average Order Value: Gain a deeper understanding of the average purchases your customers make, with the opportunity to enhance their order values.
Online In-Cart Items: Access valuable insights for upselling and cross-selling opportunities, helping you provide tailored recommendations and create stronger customer relationships.
Membership Status: Keep track of your customers' progress toward the next tier with a visual progress bar. Encourage them to reach the next level for additional benefits and rewards, which can ultimately drive more sales and boost customer loyalty.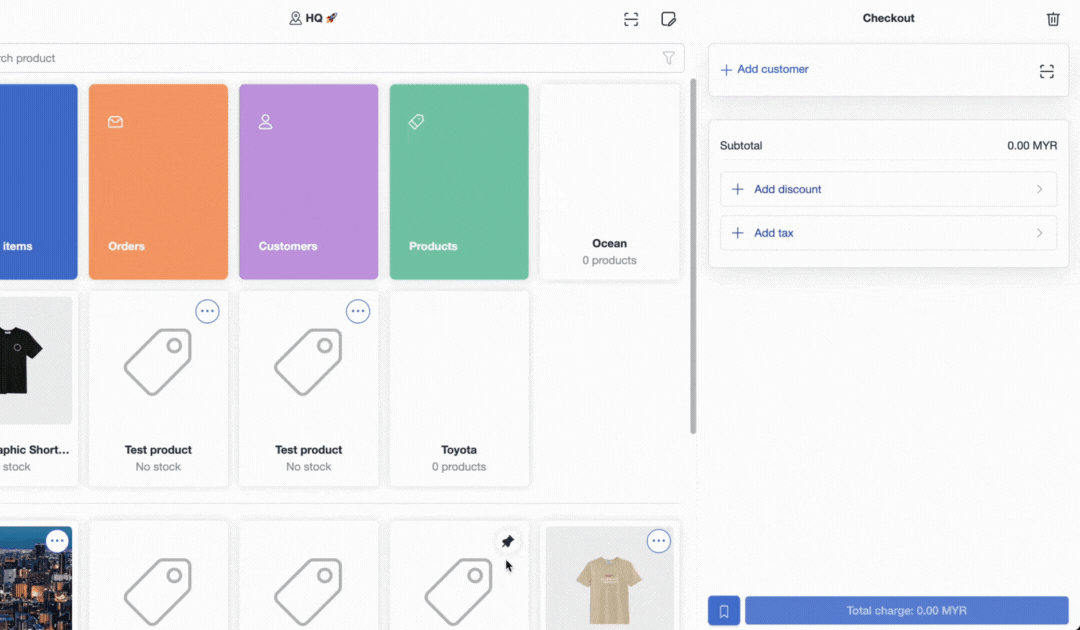 3. [POS]: Register New Customer In 2 Clicks
We've taken steps to enhance your customer search and registration experience in our POS system.
Now, as you type in the search bar to find customers, the system will auto-search, making the process faster and more efficient.
If the customer you're looking for isn't found, we've added a convenient quick button that allows you to register a new customer instantly.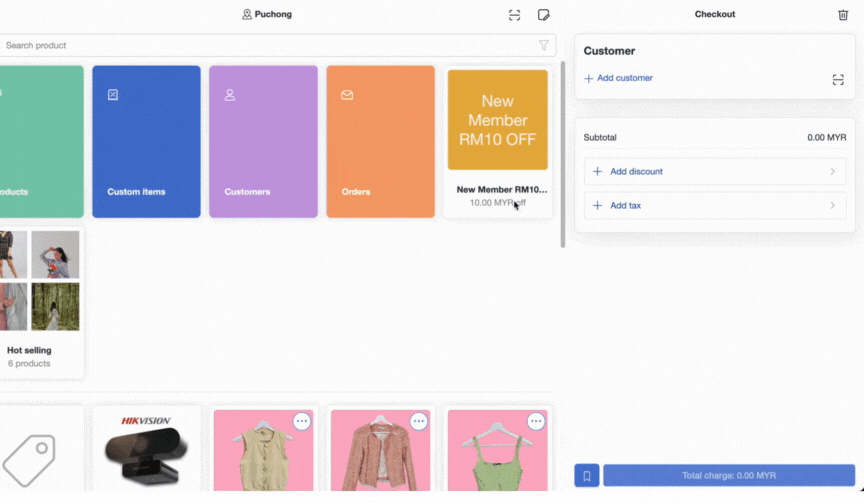 4. [POS]: Simplified Cart Management
Here are the improvements we've made when it comes to cart management:
"No Stock" Label: We've replaced the out-of-stock dialog popup with a clear "No Stock" label inside the items list so that you can easily identify items that are currently unavailable.
Remove Product: You can now remove items in cart by simply reducing the quantity to zero.
Cart Clearance: We've removed the confirmation dialogs when removing items from the cart.
These enhancements ensure a smoother and quicker checkout process for your convenience.
5. [POS Payment]: E-wallet Scan And Pay with Razer Merchant Services
We are excited to announce that you can now enhance your POS payment options by accepting payments through the Razer Merchant Services E-Wallet.
This new addition allows you to seamlessly process payments by scanning customer e-wallet QR codes, providing a convenient and efficient payment experience for both you and your customers.
Please note that the currently supported currency for this feature is MYR.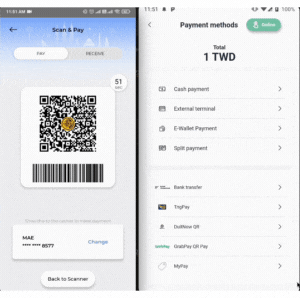 6. [Online Store]: Instant Login After Account Creation
If you require new customers to create an account before checkout, our system now offers a seamless experience.
Once they create an account, it automatically logs them in and guides them through the checkout process.
This streamlines the process and makes it easier for customers to complete their purchases.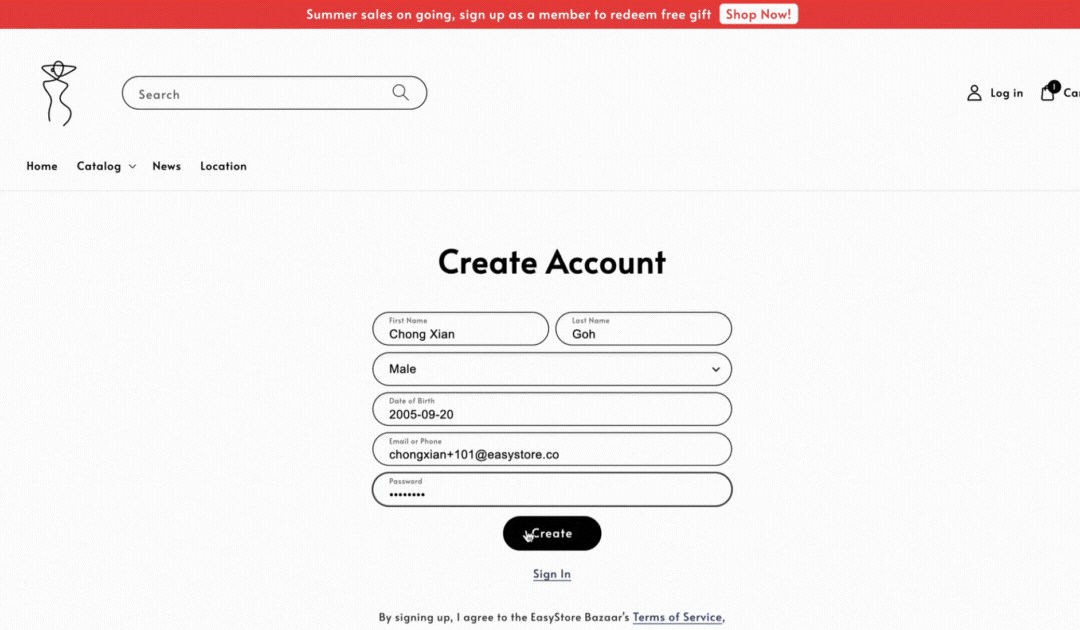 7. [Admin: Product]: Set Product Exclusivity On Specific Channels
Introducing the new Product Channel Availability feature - designed to give merchants more control over where their products are displayed.
With this feature, you can now specify which channels each product is available in (e.g., online exclusive only), to help increase exclusivity for a product.
If a product isn't available within a particular channel, customers won't be able to view the product or complete a checkout there.
Here's how it works:
By default, published products are accessible on all channels.
Unpublished products will be hidden on all channels.
Channel-specific product availability will only be activated when the merchant updates the channel settings.
This enhancement empowers you to tailor your product offerings to specific channels, ensuring a more personalized shopping experience for your customers.
Please note that the current supported channels are Online Store, Shopping App, and Point of Sale (POS) only.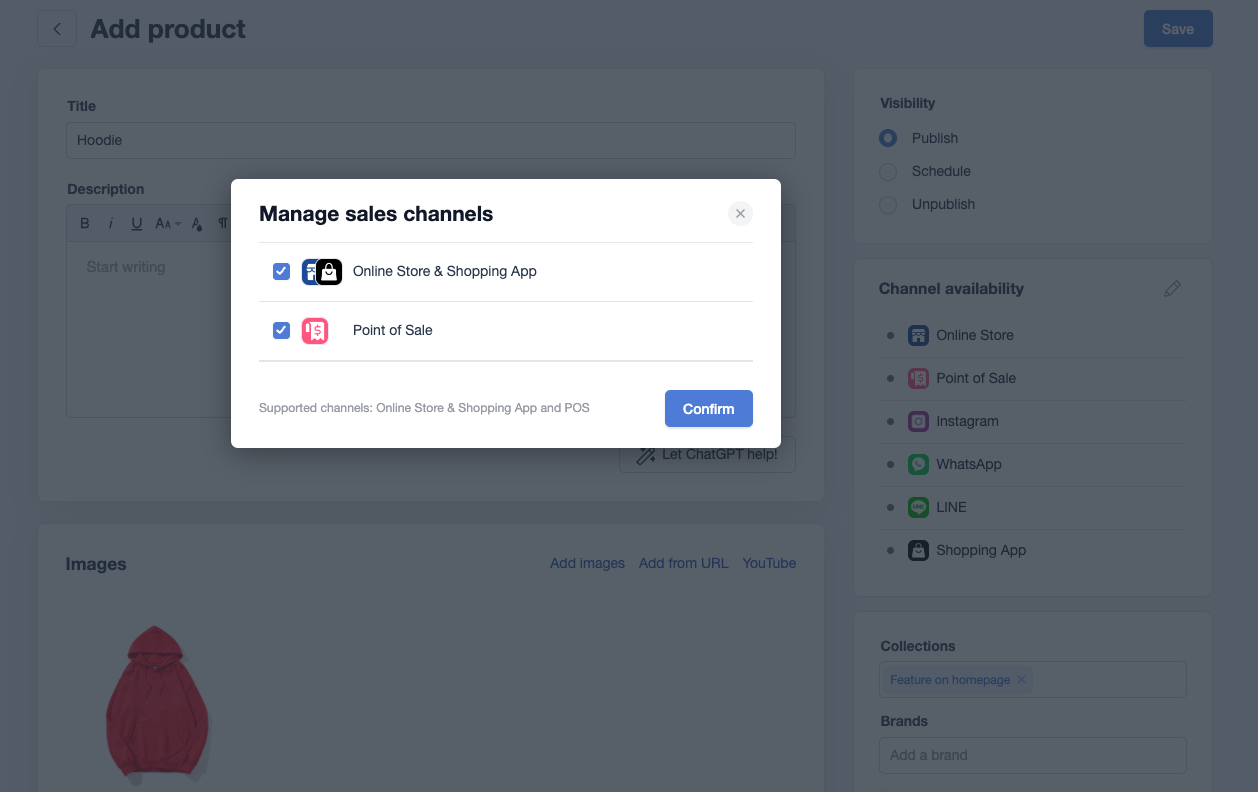 8. [Admin: Voucher]: Birthday Month Voucher
We're thrilled to introduce the new Birthday Month Voucher feature, designed to enhance your customer engagement.
Set up the automatic birthday voucher just once in Admin panel, and it will automatically send out birthday vouchers each month to your customers, adding a personal touch to their shopping experience.
When does the voucher expire? The birthday voucher will remain valid throughout the birthday month and will expire on the last day of the birthday month or on the voucher's active end date, whichever comes first.
When is the voucher assigned to the customer? Customers will automatically receive the voucher when they view the voucher list page during their birthday month. Additionally, if a customer updates their birthdate, and the current month is their birthday month, the voucher will also be auto-assigned to them.
How many times can customers redeem? Customers can redeem only one birthday voucher per year.

9. [Admin: Reports]: Enhanced Sales Report
If you find yourself regularly reading reports, then this feature will help to simplify your workflow.
After generating your report, you'll find a "View More" button within the "Total Sales" metrics that will seamlessly direct you to the complete list of orders you received during the selected period of your report.
This enhancement provides you with easy access to comprehensive total sales details, streamlining your analysis and helping you make more informed business decisions.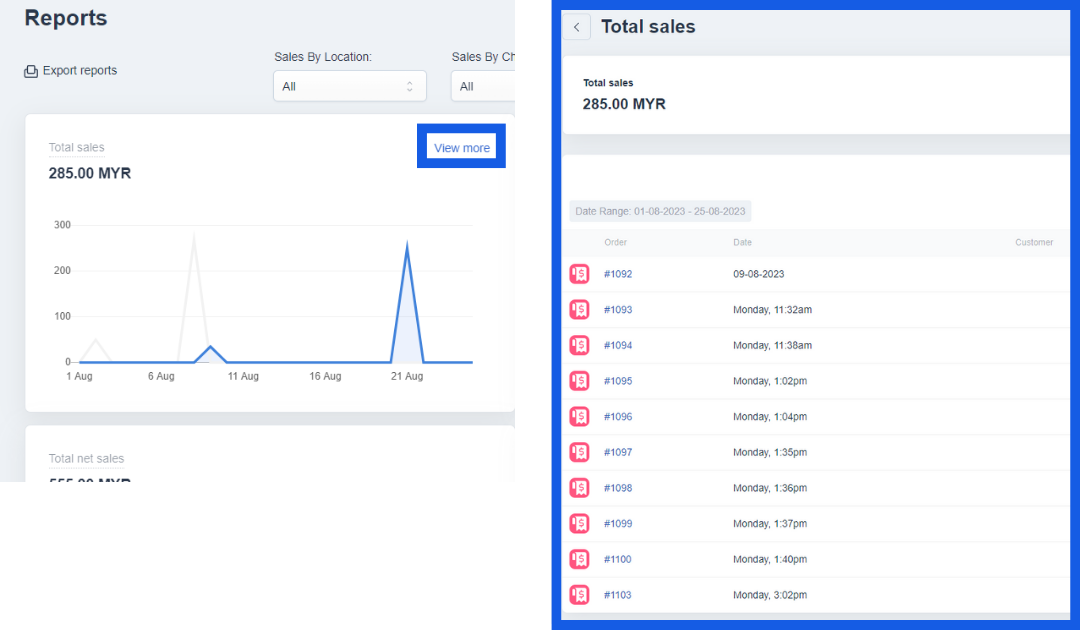 10. [Admin: Order]: Track Orders For Specific Outlets
We've introduced a new filter that allows you to seamlessly navigate your orders based on your store locations.
Here's how you can navigate it:
Select "Filter By" > Choose "Location" > Select your preferred location.
This enhancement empowers you to efficiently manage and track orders specific to each store location, ensuring a smoother and more organized order management process.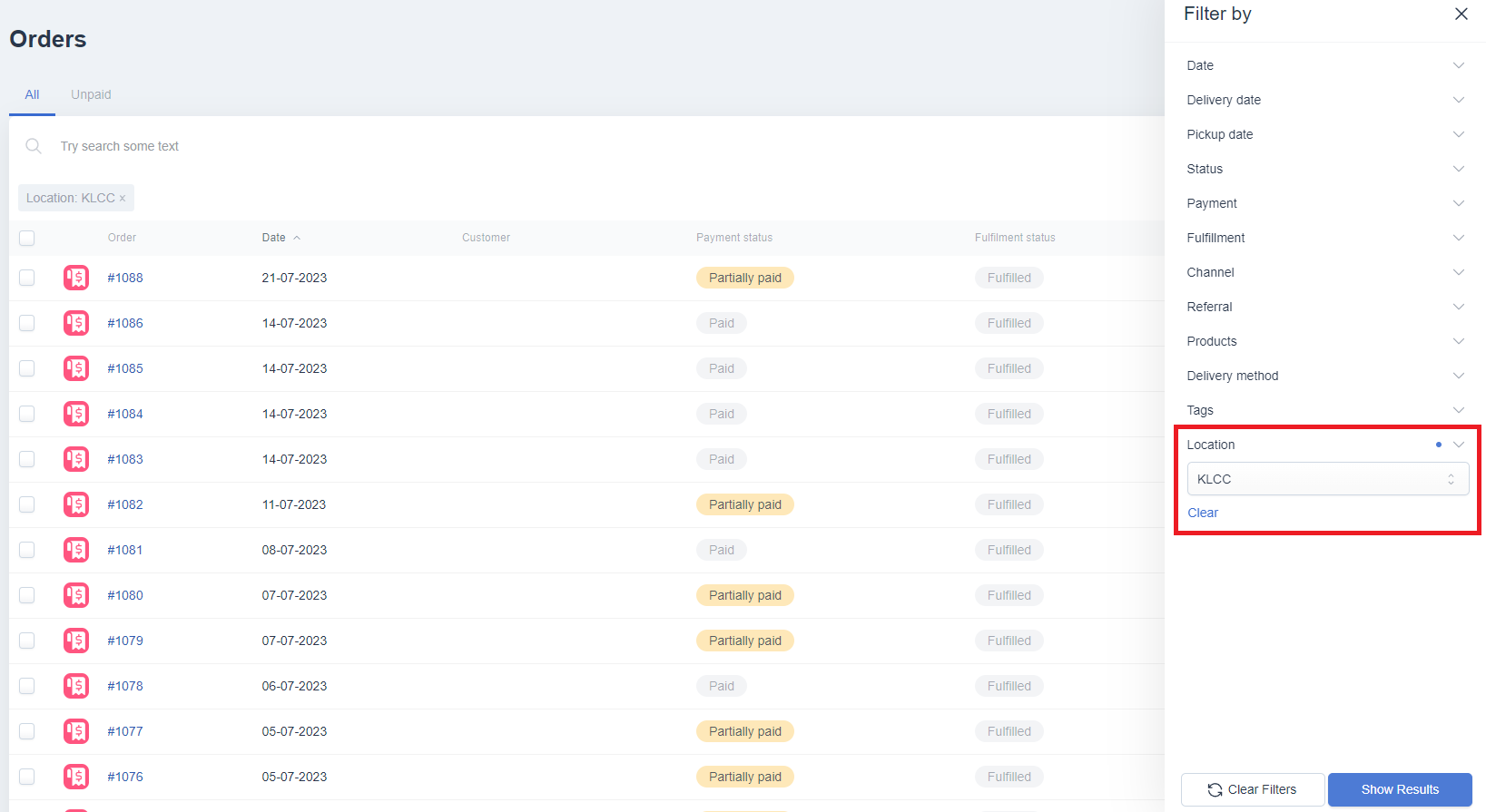 11. [Admin: Order]: Customisable Tags
Now, you have the power to create custom tags to organize and categorize your orders according to your preferences.
This enhancement puts you in control of your order tracking process, ensuring it aligns perfectly with your unique needs.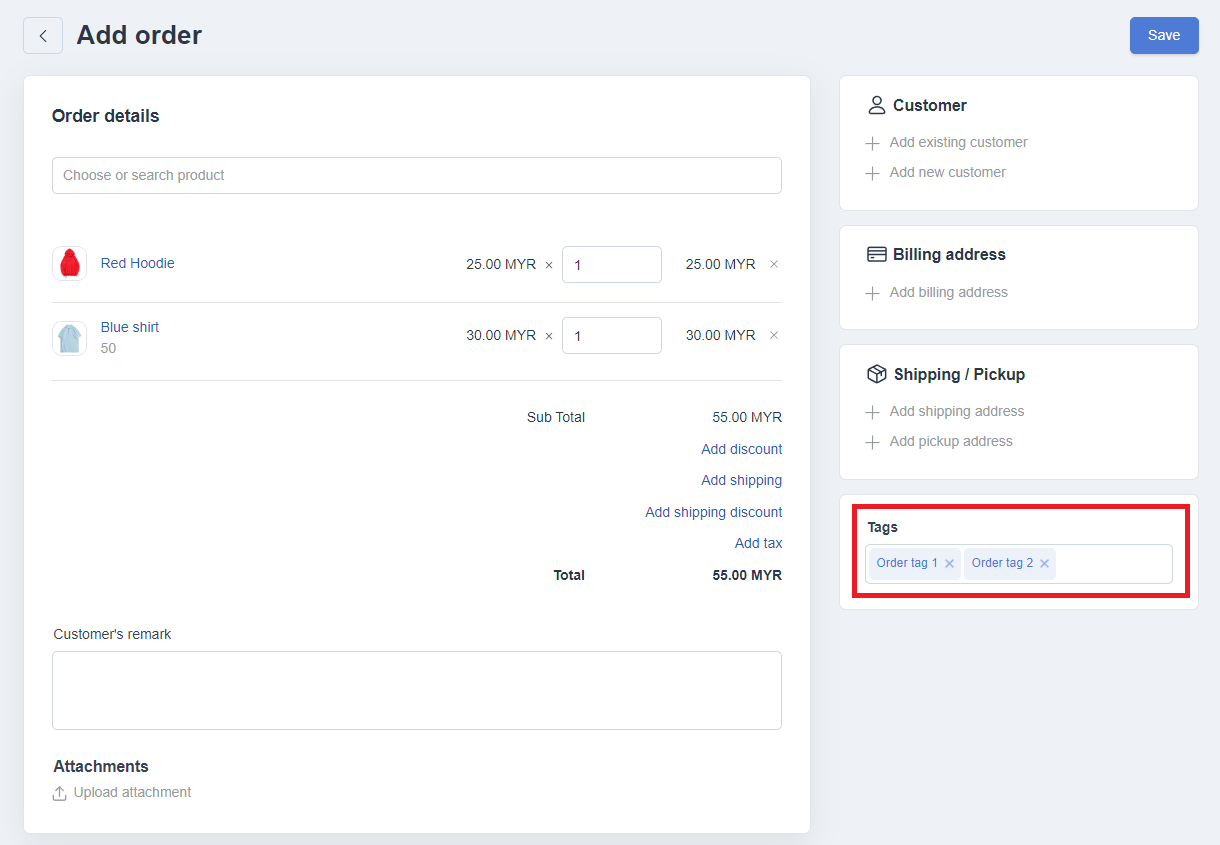 12. [Admin: Order]: Enhanced Packing Slip
You can now generate packing slips directly within the fulfilment dialog without having to mark orders as fulfilled.
Within a single order;
You can print packing slips specifically for the products you intend to fulfill.
For products not selected for fulfillment, they will be included in a "Pending to Fulfill" packing slip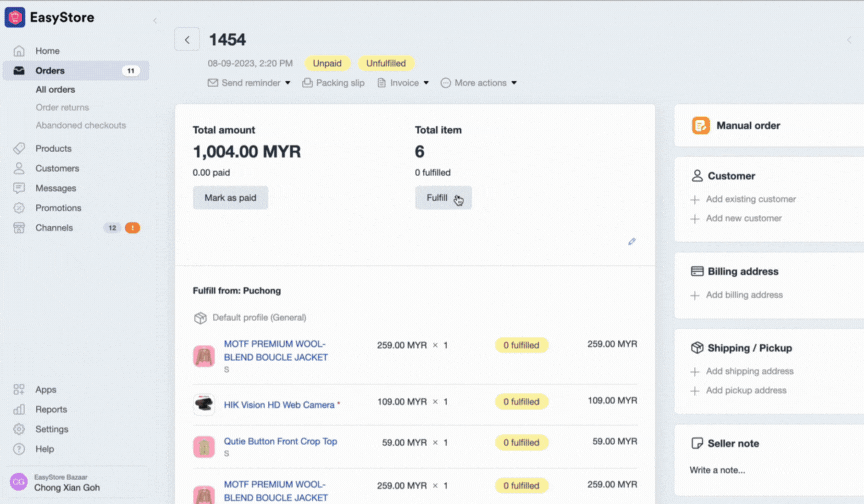 When printing packing slip in bulk,
You can now filter to print either all, fulfilled or non-fulfilled orders.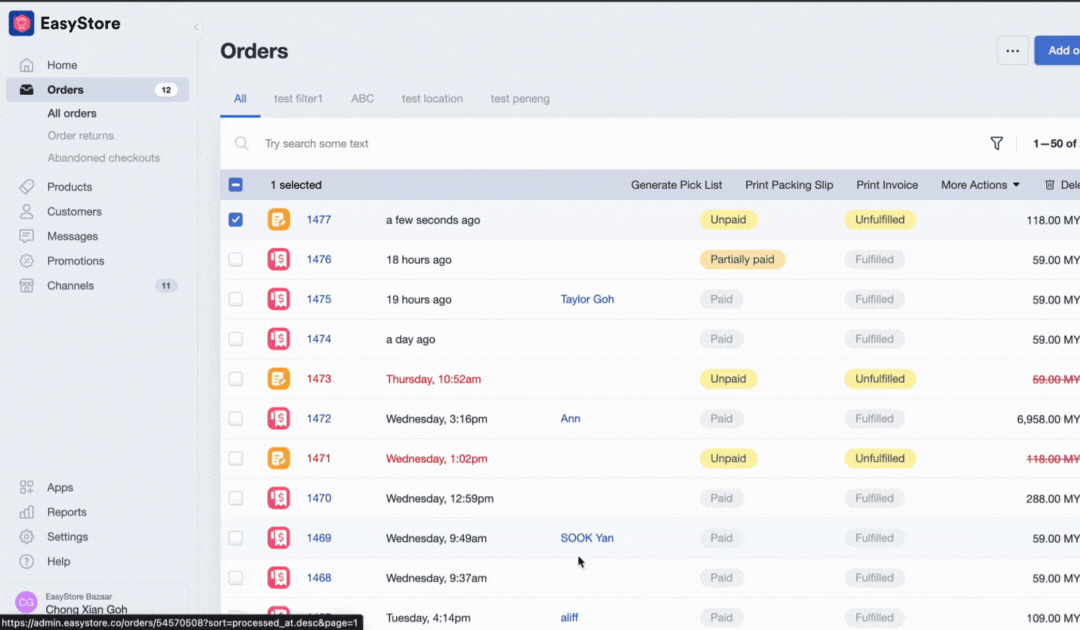 Our aim is to streamline your workflow and reduce steps in the fulfillment process, ultimately enhancing your overall order management efficiency.
13. [Admin: Report]: New Metric - Inventory Policy
Previously, we introduced a Backorder feature that allows merchants to continue selling a product even when it's out of stock. Now, you can view this metric in the report when you export your inventory report.
You can locate this metric under the 'Inventory Policy' column, where:
'Continue' implies continuing to sell after the product is out of stock.
'Deny' implies not continuing to sell after the product is out of stock.
This addition provides valuable insights into your product management strategy, helping you make informed decisions about stock availability.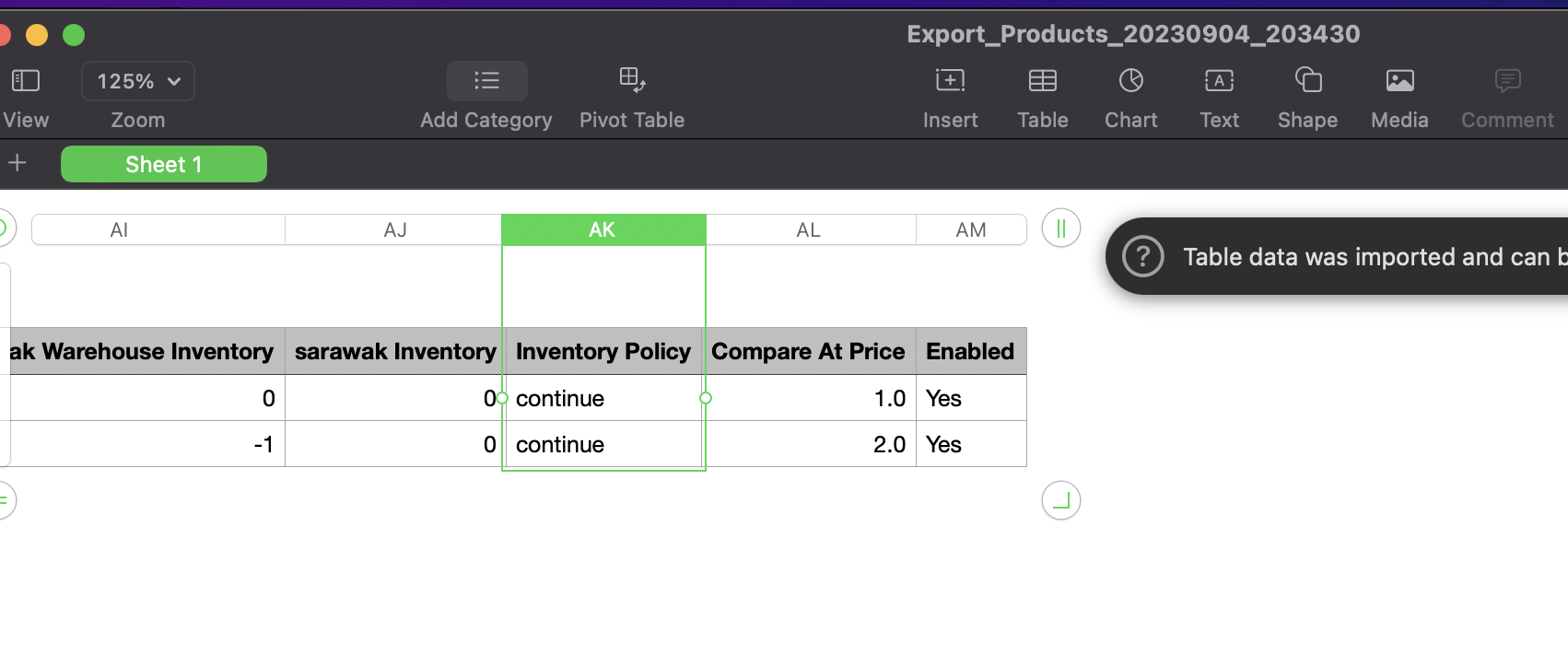 14. [Product]: 90 Days Inventory History
We've included a new button to track inventory movements like product transfers for a period of 90 days across your retail locations.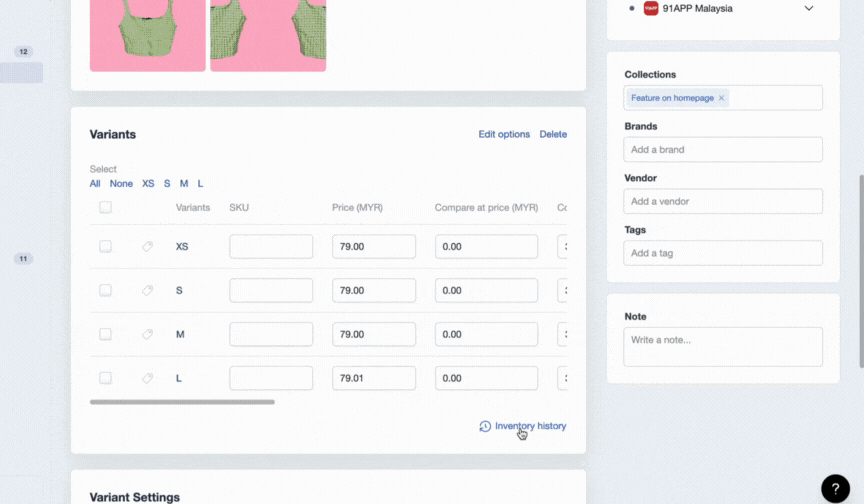 15. [Product]: Performance Summary Dashboard
When clicking on the 'Sales By Product' and 'Products Units Sold' metrics in the report, you can access the product performance page.
We've introduced a new summary dashboard that includes the following metrics:
Total units sold
Total net sales
Total cost
Average profit margin
Total gross profit
This dashboard provides a comprehensive overview of your product performance.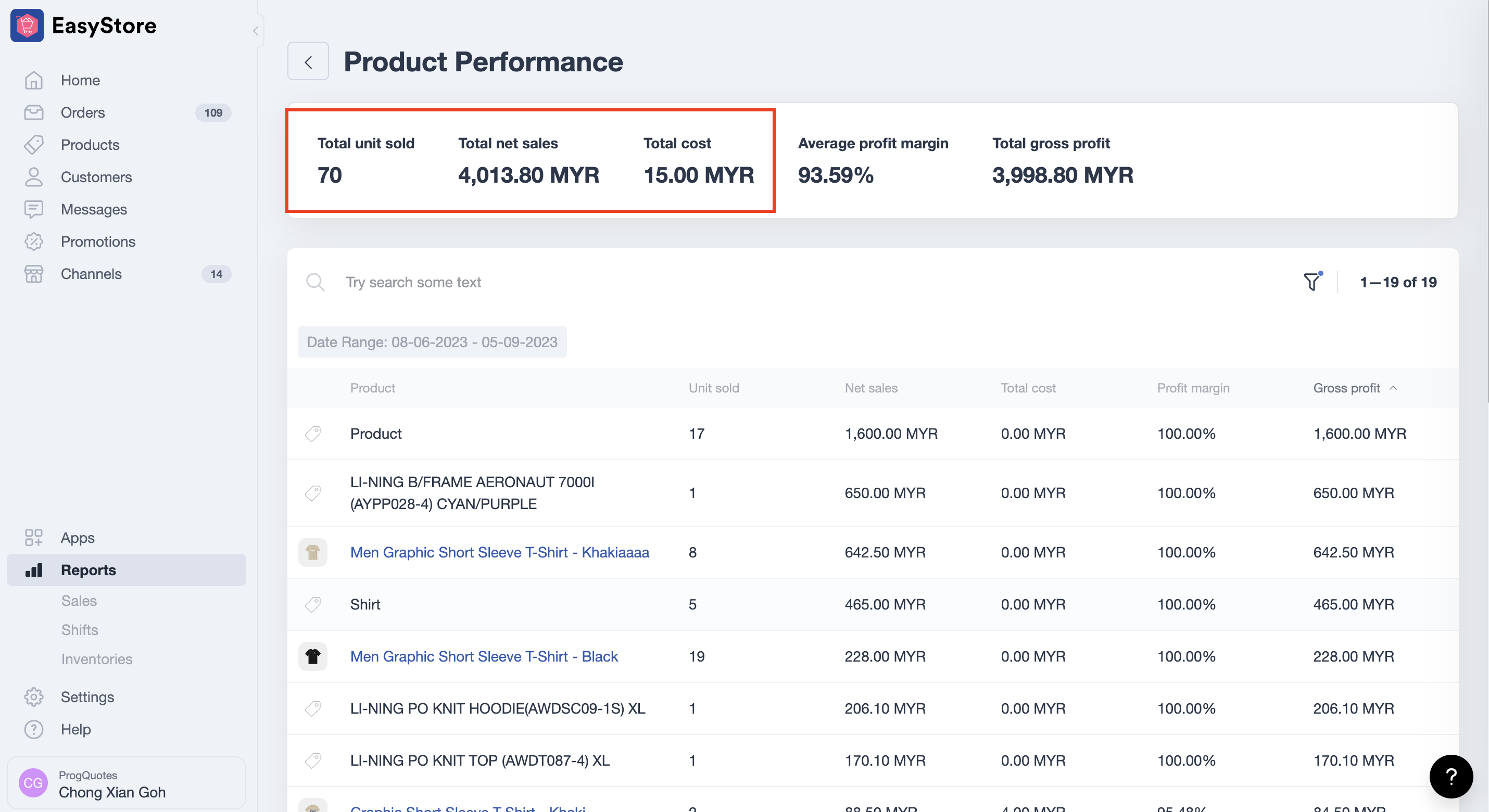 16. [Customer: Loyalty points]: Email Notification
Customers will automatically receive email notifications when they earn or redeem loyalty points in your store. This feature empowers customers to monitor their point accumulation and fosters transparency on how to earn points and advance through tiered memberships.
17. [Apps: EasyParcel MY]: Custom Fulfilment Weight
You can now have the flexibility to set your own custom weight for fulfillment and obtain shipping rates from EP-MY based on the weight you specify. This feature is available for both single and bulk fulfillment.
For example:
Order #1001 weighs 0.5kg.
Order #1002 weighs 0.6kg.
If you fulfill Order #1001 (0.5kg) but pack items from both orders into a parcel, resulting in a total weight of 1.1kg, you can now choose to set a custom weight of 1.1kg to calculate the shipping rate from EP-MY. After that, you can manually mark Order #1002 as fulfilled.
18. [Marketplace: Shopee]: Free Shipping Option
When syncing products to Shopee, merchants can choose to cover the shipping fee themselves by selecting "I will cover the shipping fee" during the product sync process or let customers bear the shipping fee when they purchase the product via Shopee.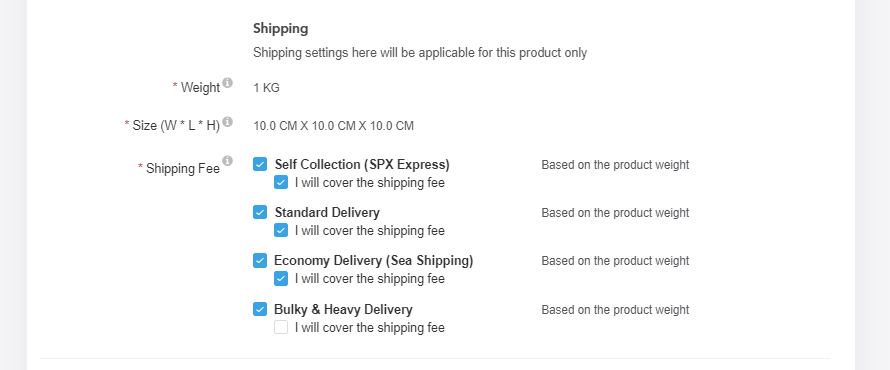 19. [New Payment Gateway]: AxaiPay
We are excited to introduce AxaiPay as our new payment gateway, providing support for MYR currency.
AxaiPay offers a wide range of payment methods, including Mastercard and Visa, Online Banking FPX, E-wallet, DuitNow QR, BNPL (Buy Now, Pay Later), and UnionPay.
You can select your preferred payment method on the AxaiPay payment page for a seamless and convenient checkout experience.
20. [New App]: Appreciation Card
We're excited to introduce our new app, the Appreciation Card, designed to help you show gratitude to your customers and promote your brand. Here's how it works:
Unique QR Code: Each QR code generated is unique to your order, ensuring a personalized touch.
Parcel Packing: It's crucial to securely pack the QR code with the correct parcel, placing it inside to avoid any issues during delivery.
Order Number: Below the QR code, you'll find the order number, serving as an additional identifier and reference if needed.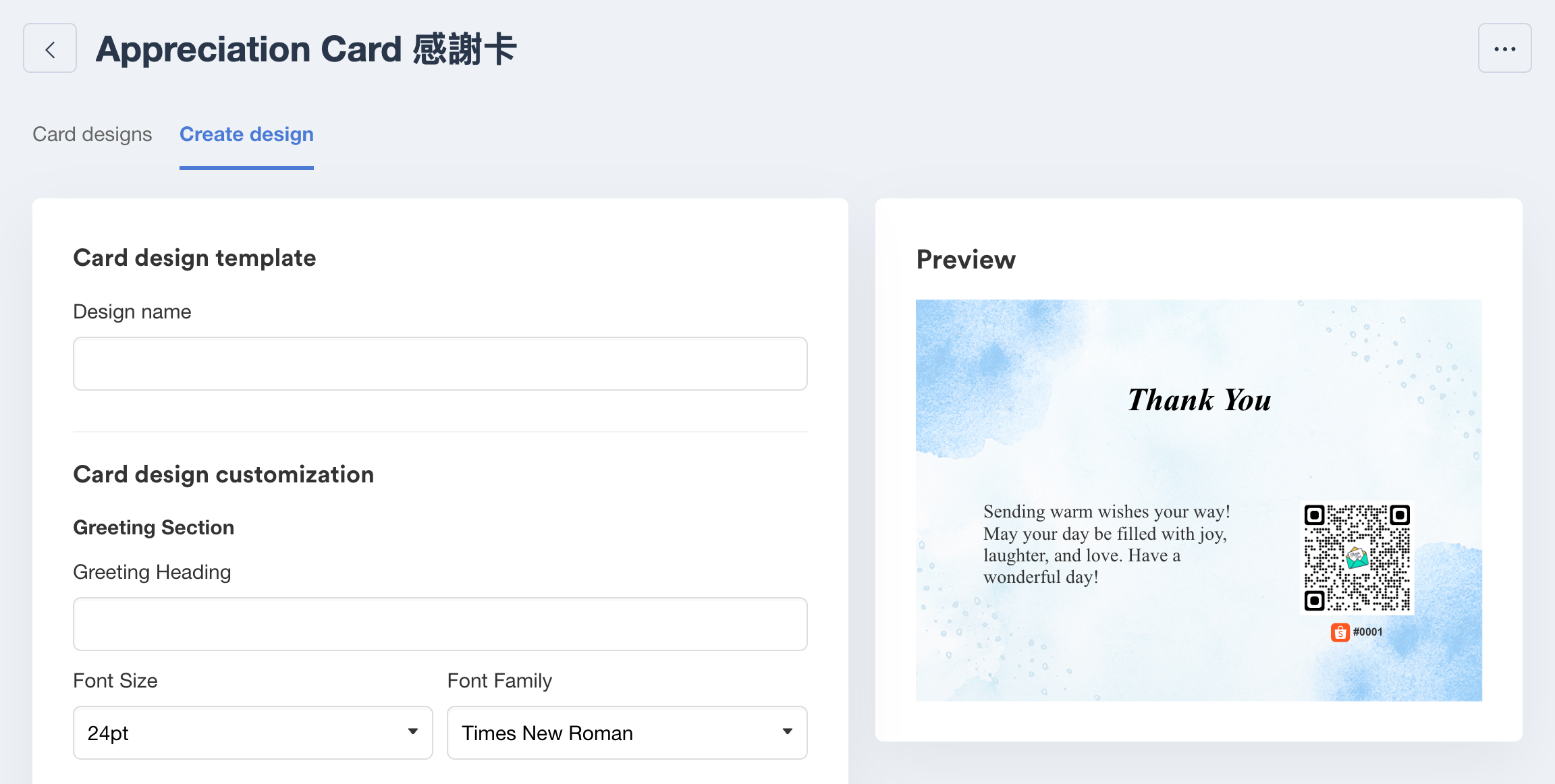 How to Create an Appreciation Card:
Begin by selecting a suitable template for your appreciation card. Choose a design that reflects your brand's colors or interests.
After selecting a template, explore various design options to personalize the card further.
Before saving the card, review the design carefully. Check for any spelling errors and ensure it matches your vision. Make final tweaks to enhance the card's appearance and coherence.
Once you're satisfied with the design, save the appreciation card.
You also have the option to bulk print appreciation cards for your orders.
21. [New App]: Countdown Popup
Introducing the Countdown Popup app, designed to boost your sales conversions by creating a sense of urgency. Countdown popups are a powerful tool that captivate customers and encourage timely actions.
With this app, you can customize the theme, colors, and behavior of your Countdown Popup to ensure it seamlessly fits your EasyStore website. It's a simple yet effective way to drive higher engagement and increase conversions.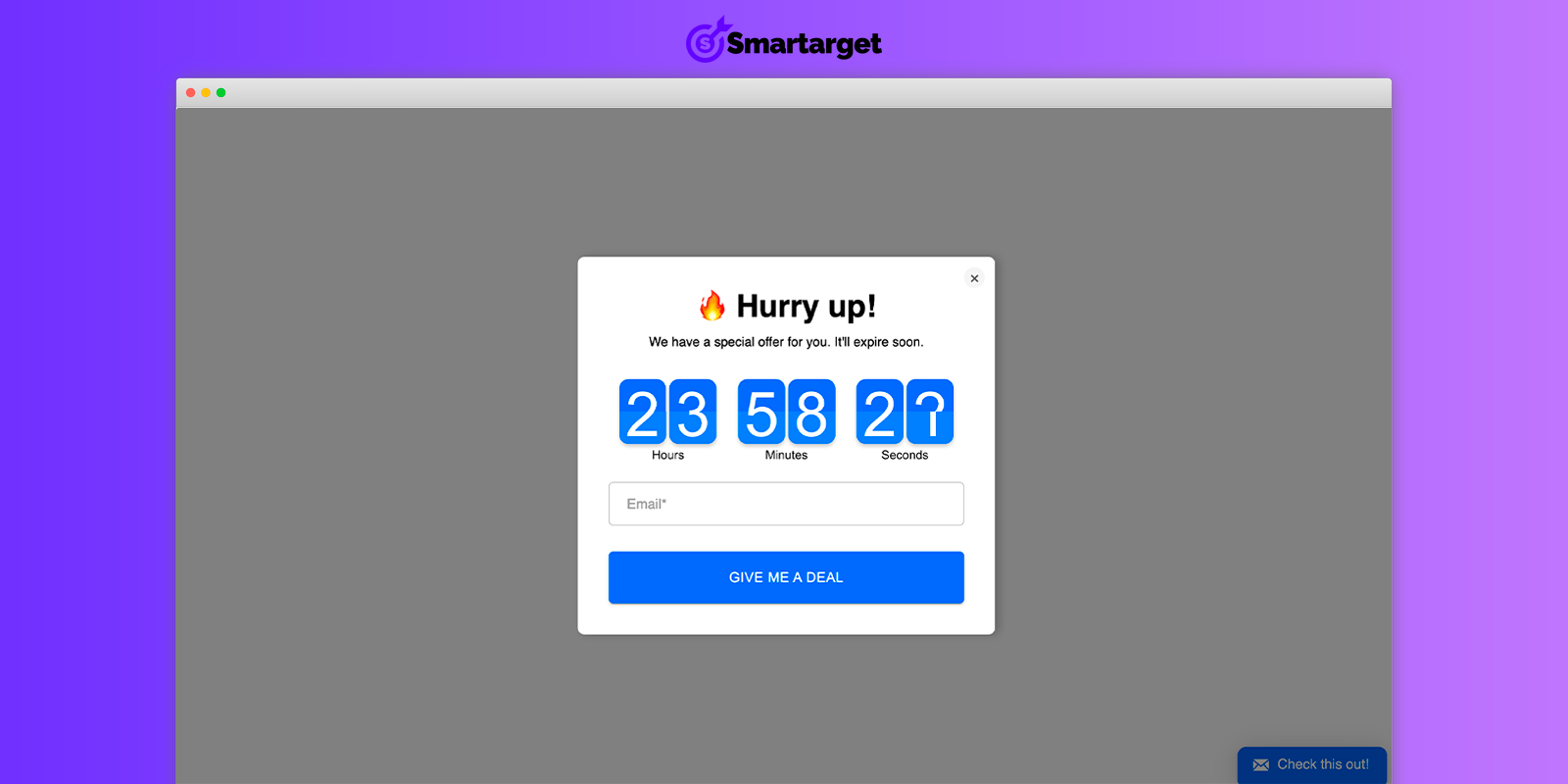 Need Help Using Our New Features?
We trust that you've discovered these EasyStore enhancements beneficial as you strive to enhance the shopping experience for your customers. Our dedication to equipping merchants like yourself with state-of-the-art tools and functionalities remains steadfast.
We appreciate your participation in our journey and eagerly anticipate observing your ongoing expansion and achievements in the realm of commerce. Happy selling!
Should you have any inquiries or require support, please feel free to contact us here!
Connect with our team
Let's begin your unified commerce journey. Complete the form to chat, book a meeting, or connect with our team.