August Updates: Get to Know Our Most Helpful Updates in EasyStore
By Vincent Leong · 30th August, 2022
From helping you to expand your market, to easing your workload. EasyStore always keeps that in mind to serve you better.
To that end, we've released and improved a few features big and small over the month, and race towards providing the best and up-to-date features to keep your business efficient and competitive.
So, here are some of our favourite enhancements you may need.
4 NEW theme templates for every business needs
Looking to give your online store a makeover?
Wait no more as we added 4 new mobile-focused themes into our theme collection - and it's free!
Let's take a look at our latest online store themes with a straightforward and renewed layout. Gets your customers interested right away by eliminating distractions from everything.
Digitron - suitable for gadget products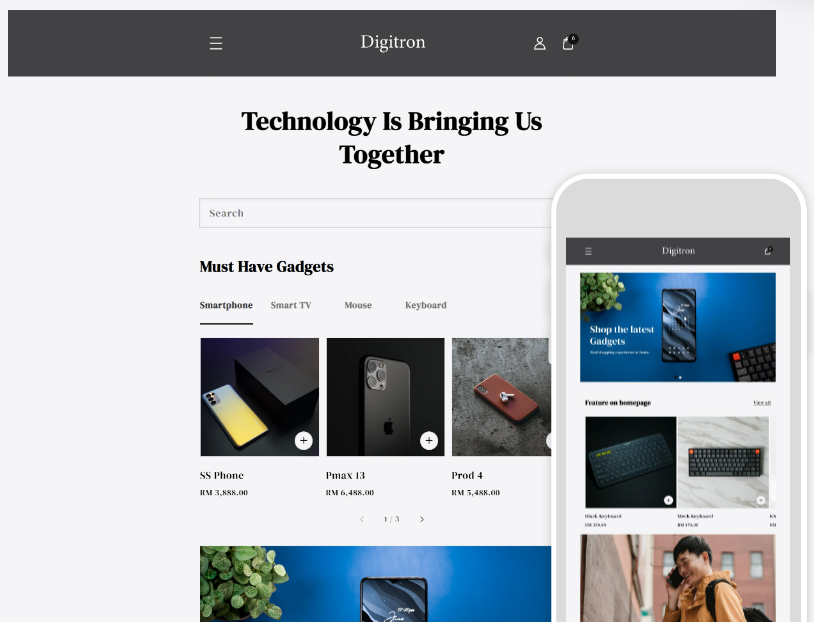 Vivid - suitable for home decoration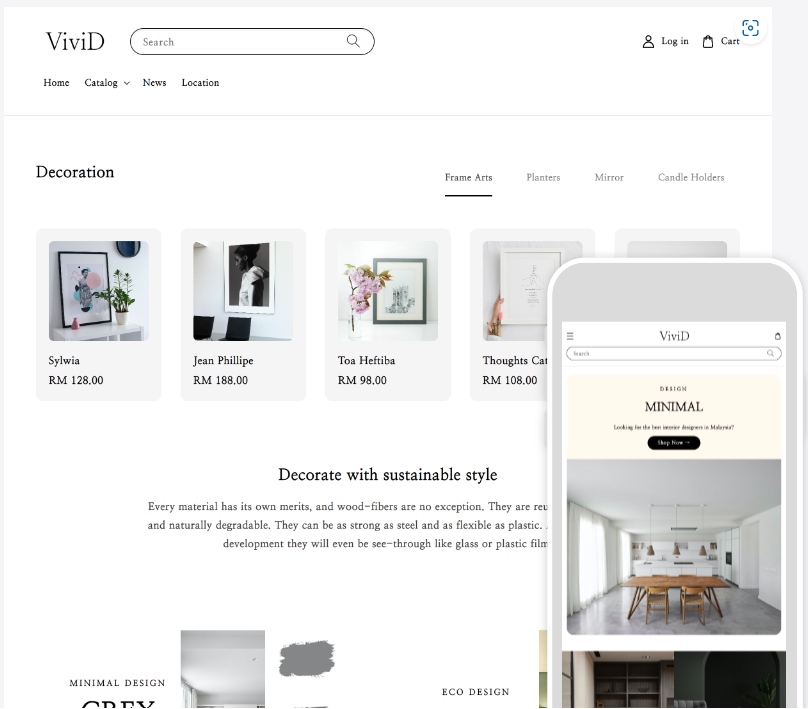 Kate - suitable for outdoor sports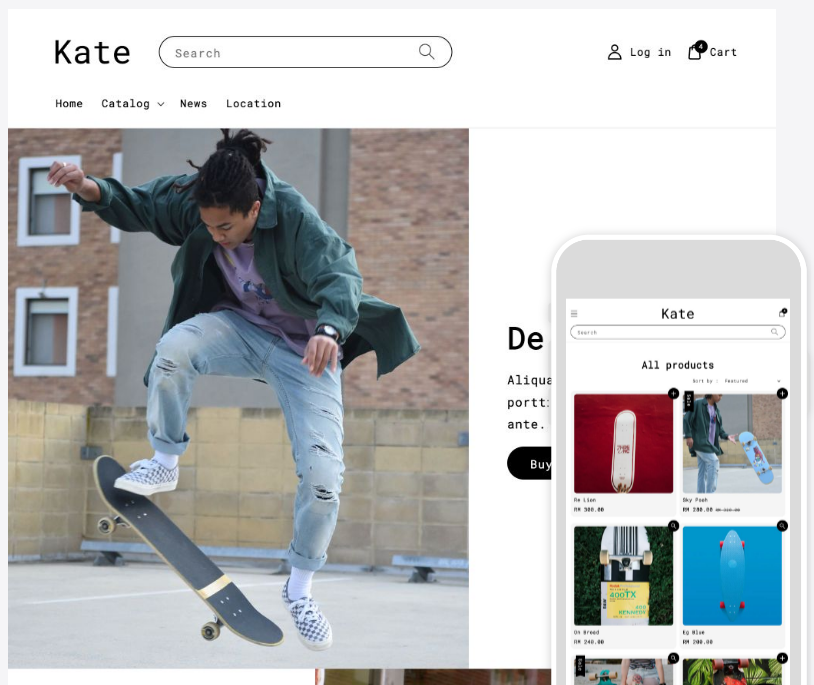 Pedal pals - suitable for outdoor sports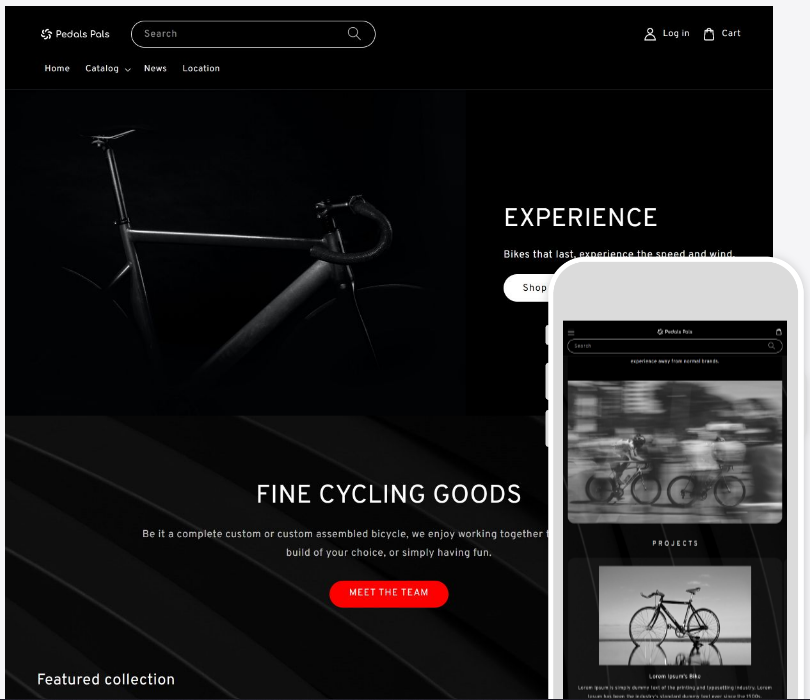 ...and other available themes.
NEW channel to sell - PGMall
If you are only selling on one marketplace, you will be missing out on those who are not shopping on that platform.
With an average of 12.5 million monthly site visitors (and still growing), this homegrown online marketplace is ranked as the 3rd most visited online marketplace in Malaysia.
Why wait, sell where your customers are and expand your reach to PGMall for more business opportunities today.
Facebook live not only here to stay, but MORE to come
You've probably heard about the news that Meta is shutting down its live shopping feature. However this is not affecting EasyStore sellers and you can still continue live selling through EasyStore's Facebook Live Shopping feature.🎉
Besides, we are adding more tools to help you in running a successful facebook live selling.
1. Keep Live stream viewer engaged with lucky draw event
We understand that it can be tough getting your viewers to stay with you from the beginning till the end of the live streaming.
So, wouldn't it be great to keep them engaged with some incentives? And I know nothing more engaging than having a lucky draw event during your live stream to keep them staying till the end, right?
With this enhancement, you are able to randomly pick winners from Facebook Live and announce them in real-time.
2. Offer instant discount during your Live streaming
Nothing is more exciting than receiving a great bargain from the seller. EasyStore Facebook Live selling has enabled product price editing that will ONLY take effect in the specific Facebook Live.
This allows you to create custom prices for your Facebook Live audience, specifically.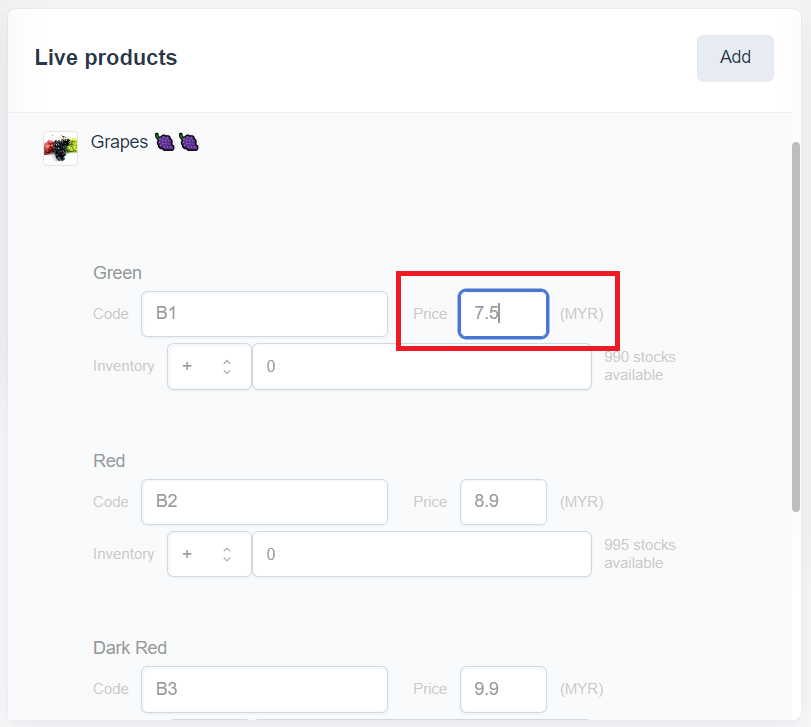 Identify and sell more to your most valuable customers
It's always more expensive to acquire a customer than retaining your customers to perform 2nd, 3rd or continuous purchase from your store.
However, a shopper has a 27% likelihood of returning to your shop after making their first purchase from you. While, you'll get 54% chance of convincing the consumer to make a second and third purchase if you can persuade them to return.
Hence, we have added a new filter that helps you to quickly identify those who have just bought only once from your store within a specific period of time for better retargeting.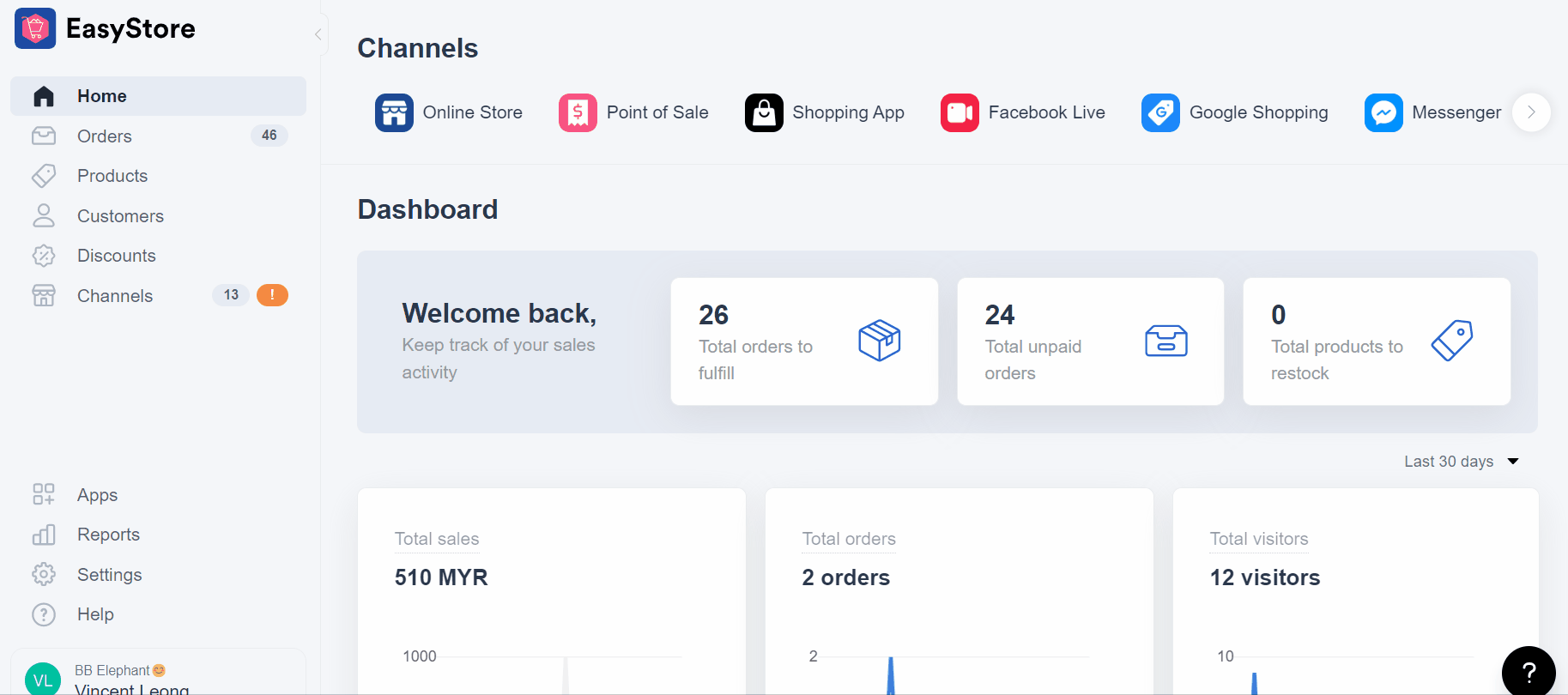 Know how your customer prefer to pay
Payment is always the last and important step in any successful purchasing. And, nearly 50% of buyers would rather not buy from you if you didn't offer their preferred method of payment.
With that being said, you as a seller should always be aware and informed of the payment method your customers prefer to us.
What is the most profitable payment method?
Does the popularity of certain payment methods change?
What are the total sales each payment method generated?
Hence, we have added a section in your EasyStore report dashboard to get better insights on the usage of payment methods in your store by date range.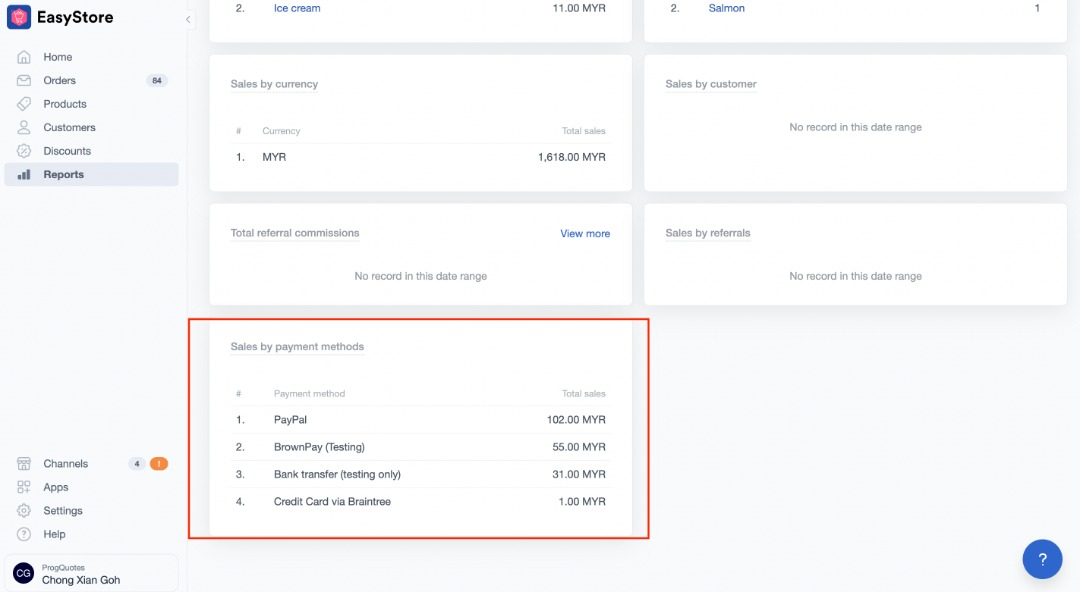 Union Pay can now be accepted via iPay88
With more than 7 billion cards issued, UnionPay is the largest card network in the world. Chinese consumers use UnionPay extensively both internationally and in China.
By offering a familiar payment method for your shoppers, not only can you access to Chinese shoppers, but increase the chance to convert sales.
With iPay88, you get to offer both payment methods - UnionPay Credit Card and UnionPay QR in your store.
Make delivery planning more predictable with delivery date filter
Enabling customers to select the date and time when they want their order to arrive can improve customer experience where they won't have to spend an entire day waiting.
However, most scheduled delivery orders are placed many days in advance to make time for the preparation. However, this will also raise a problem where sellers often overlooked the delivery date because the order was placed long ago.
With the latest enhancement, you get to filter your orders by delivery date to avoid missing a delivery.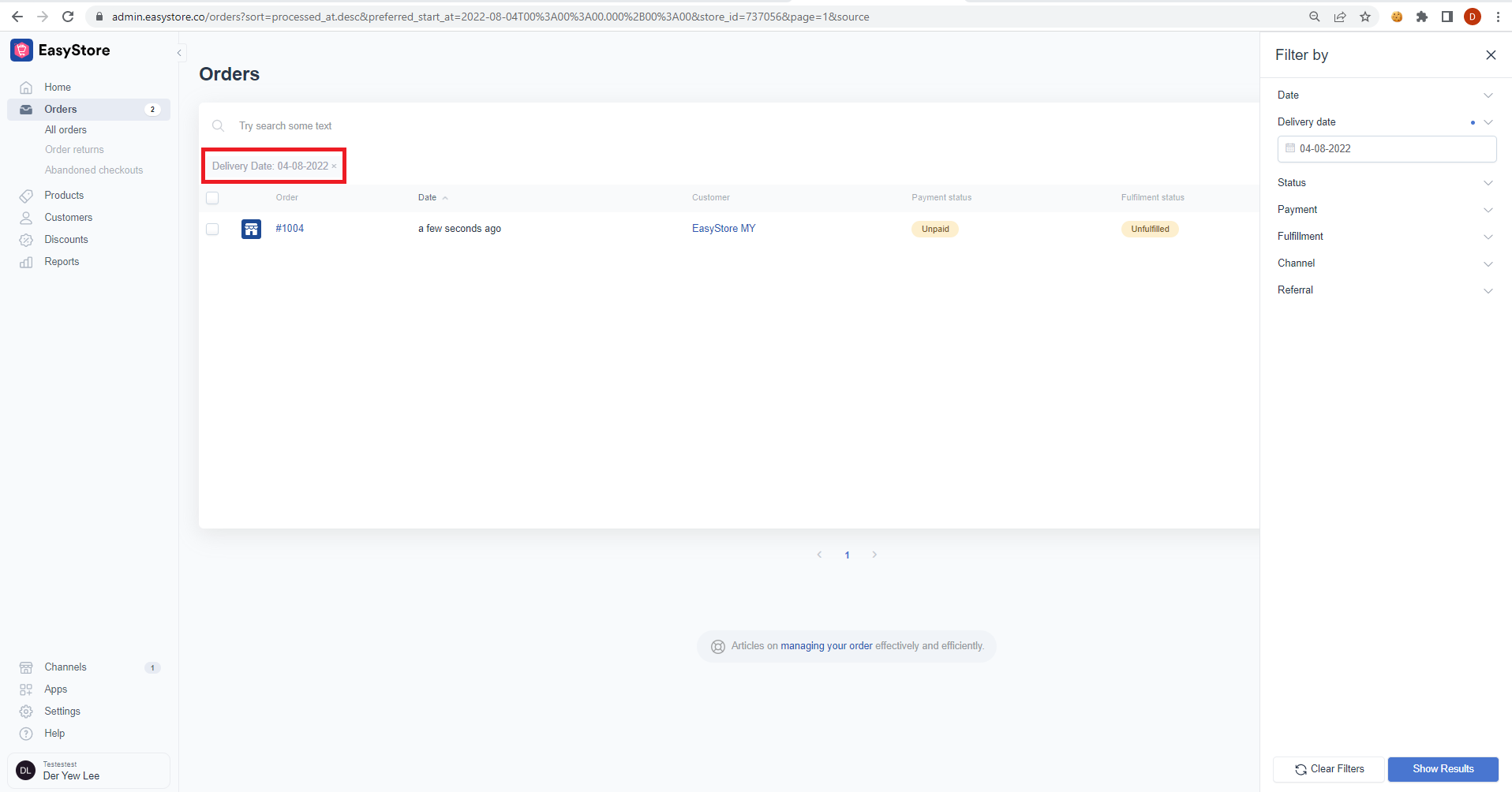 Use brand collaboration to open new, complementary markets
With XCollab, brands may work together to expand into new, complementary markets for high-intent customers, at a lower cost.
For example, your collaborator can create a $10 off for your customers. Vice versa, you can set up a promotion for your customers to enjoy $10 off your collaborator store, when customers spent at least $100 in your store.
Collaboration between sellers can work both ways, you can be the to set up the promotion or the one to promote the promotion.
If you have brands you wish to collaborate with? Invite them to XCollab and set up a private deal with them! Refer here for more examples and settings.
And, other improvements…
Promotion voucher code now supports Chinese character
Product name is now editable via EasyParcel order fulfillment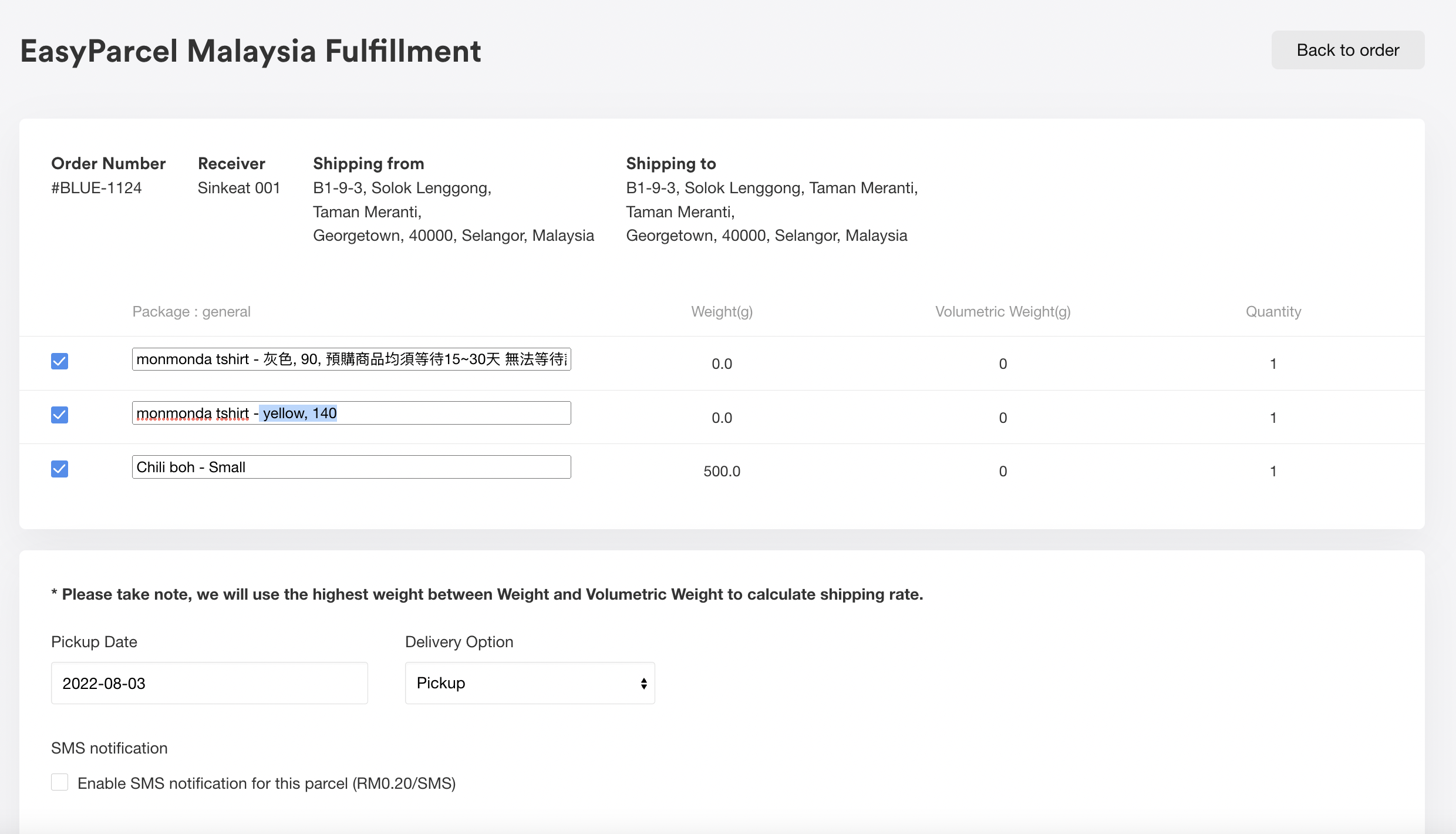 Checkout user interface for credits and points are now highlighted in green
Start selling with EasyStore
Sell and manage your business all in one place
Connect with our team
Let's begin your unified commerce journey. Complete the form to chat, book a meeting, or connect with our team.