7 Benefits of Using Phone Login for Your Business
By Wei Cheng · 29th September, 2021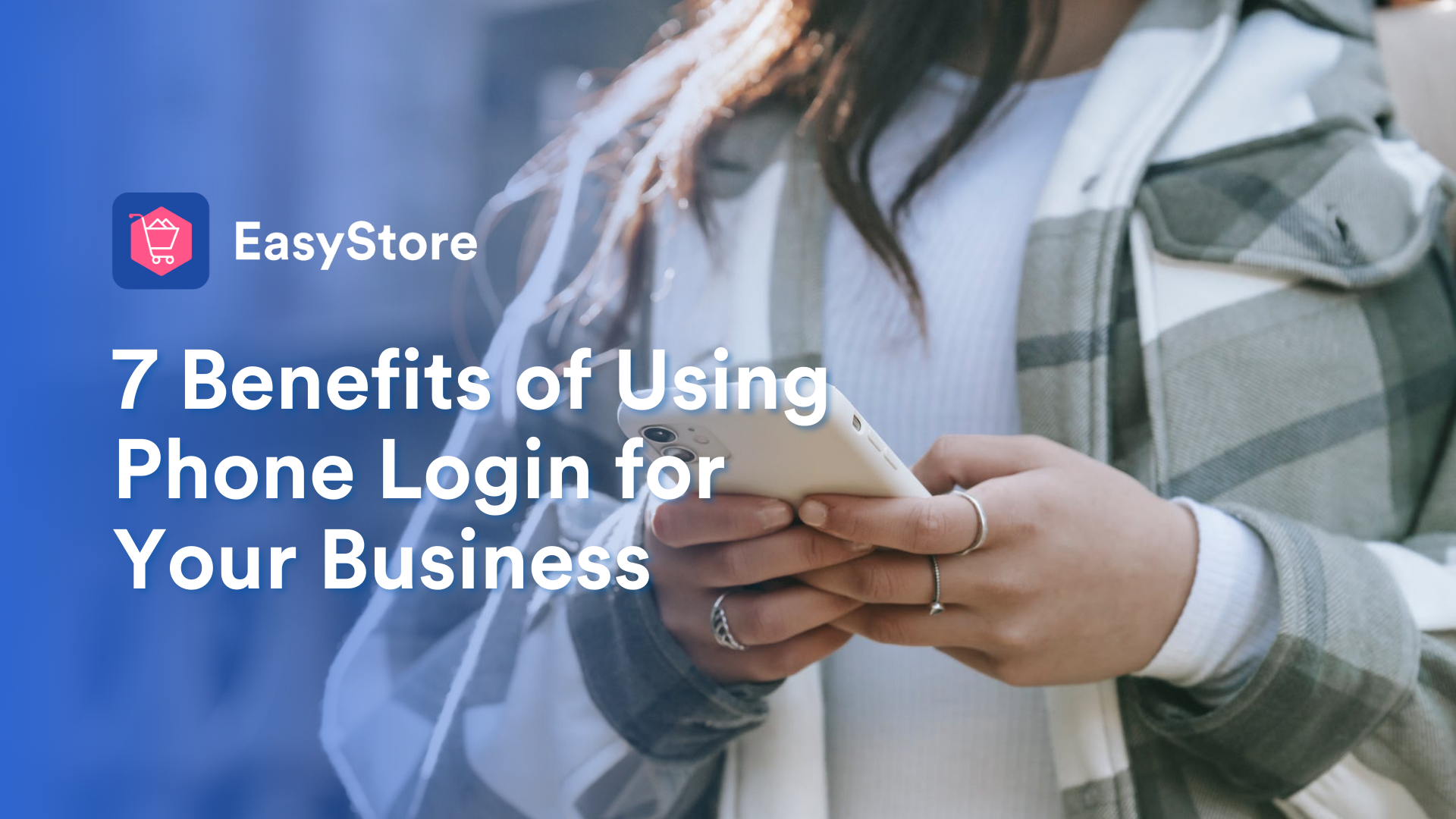 These days, every website you have interacted with will likely need a user account on the website to access exclusive offers, and there are some chances that you might forget the username and password while trying to log in. For example, Shopee/Lazada will require you to register an account in order to start purchasing products from their website.
Let's try imagine, every shopping website requires you to log in by typing your email address and password every time. What would you feel as a buyer? Some of you might get frustrated and even give up the sign-up process as it asks for a lot of information. Businesses will end up losing potential customers and lead to cart abandonment.
No worries, EasyStore's Phone Login is here to solve your issue.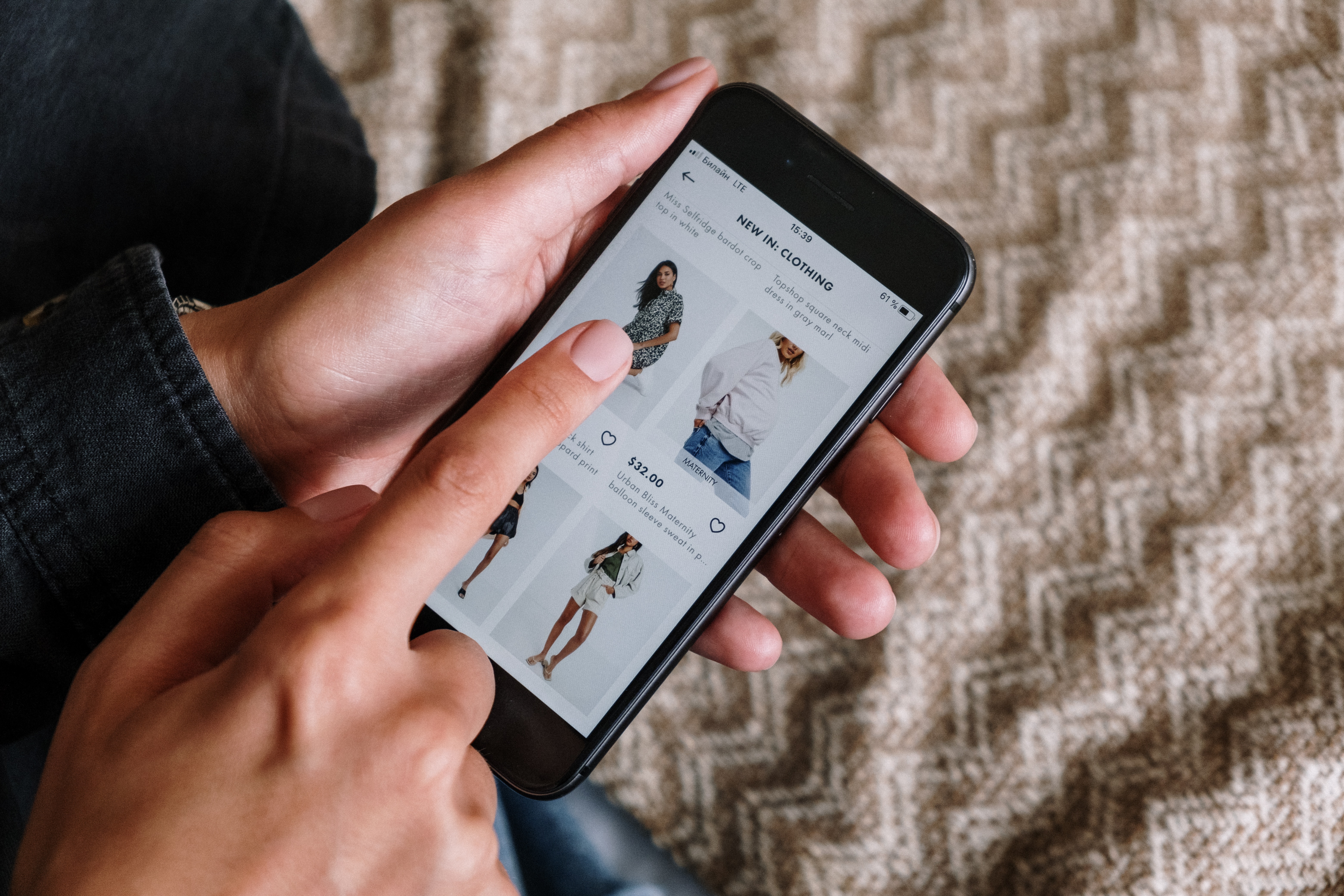 What is a Phone Login?
Your customers will be able to register or access their accounts on your online store via phone number, and it is designed to ease the process of login and registration and enhance customer shopping experience.
How does it work? Your customers will receive a one-time password (OTP) on their phone to verify their identity while signing up for a new account using a phone number.
It eliminates the hassle of filling lengthy registration or login information, allowing customers to quickly log in or register using phone numbers.
By using phone number, customers will be able to verify their account with OTP within few seconds. And most importantly, every shopper has a phone number. According to Statista in 2021, the number of smartphone users in Malaysia was estimated to reach about 29 million ( Malaysia have a total of 32.7 million population) which also means 9 out of 10 Malaysians are having smartphones!. And compared with email addresses phone number rarely changes.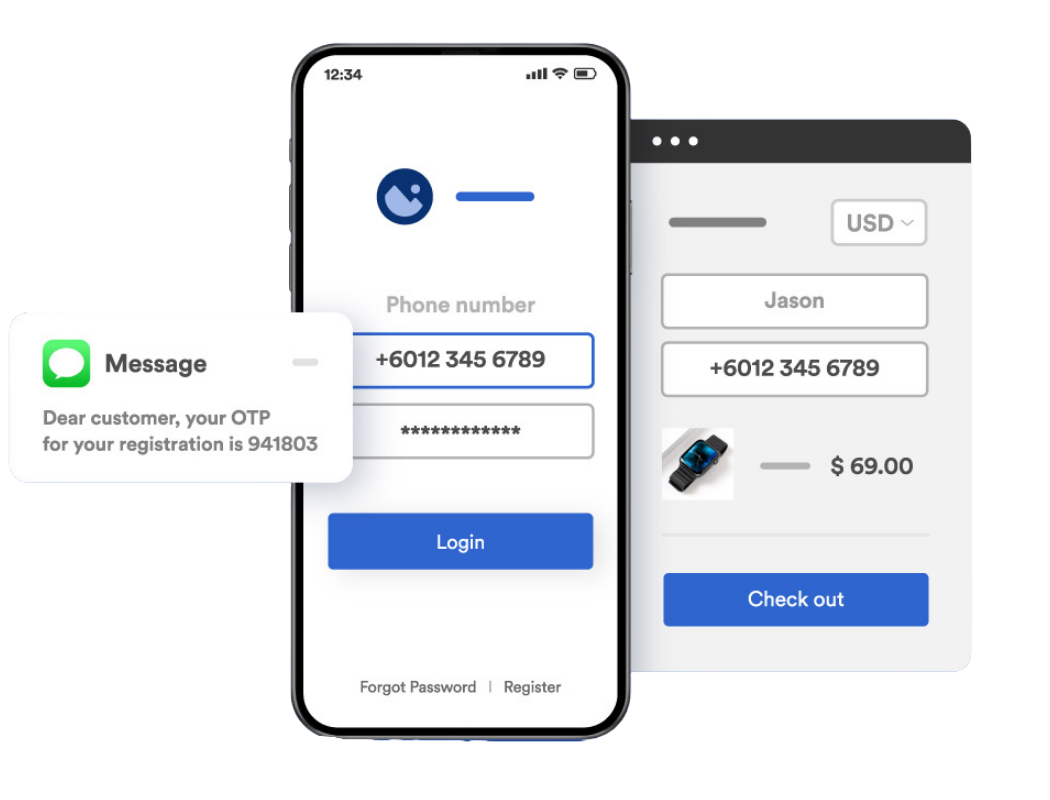 Why Should You Use Phone Login for Your Business?
This will show that you care for your customer and understand what annoys them. The situation with email registration — often be the nightmare for online consumers when the verification email is no where to be found.
Hence the phone login is here to simplify the login and registrations process. By using phone login, customers will receive the one-time password (OTP) via SMS to verify their account within seconds. Trust me, your customers will prefer the less time consuming way, rather then the hard way.
Simplifying the registration process shows that you care for them by reducing the hassle, so they can spend more time in shopping with you. Hence it decreases the chance for them to abandon their cart during checkout.
With phone login, customers will be able to register an account and verify with only two steps.
Register an account with phone number.
Verify the registration with one-time password (OTP) that will be send to the customer's phone number.
The Benefits of Phone Login
1. Prevent Fake Registrations
When a new user registers an account on your website, phone verification can help authenticate their identity, ensuring the newly registered user is who they claim to be. It's harder to get the second phone number than to register a new email address. By using phone number, it's a great way to avoid fake account registration on your website.

2. Prevent Complicated Password Reset Process
We are human and we tend to forget. It goes same for the customers, sometimes the customer might forget their password, and they request a password reset. Thus, the one-time password (OTP) will be sent to the customer's phone number to verify their identity. No more complaints on not receiving verification via email. With this, customers will be able to reset their password with only one click.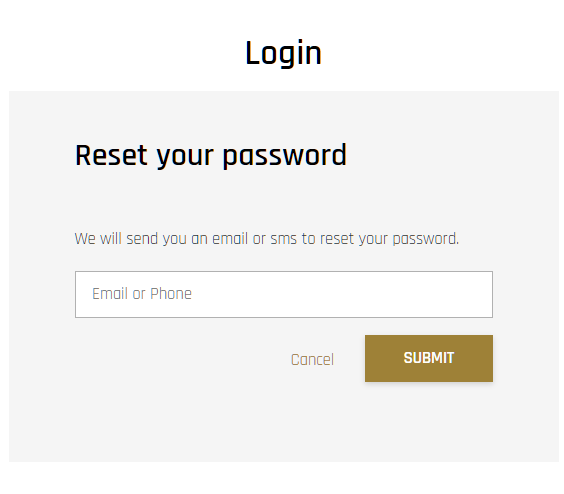 3. No SMS Fee Incurred
One-time-password (OTP) is a secure authorization method where a numeric or alphanumeric code is sent to the customer's phone number. Something this convenient might come at a price? Fraid not, one-time password (OTP) messages that send to customer's phone numbers will be free of charge.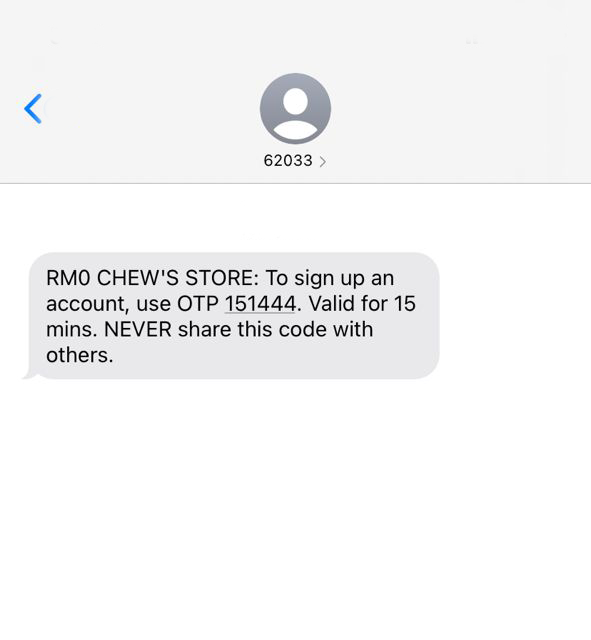 4. Easy and Hassle-Free Registration
All you need are the two steps to get your customers to sign up for an account at your online store. Fill in details, verify their account with a one-time password (OTP), account created.
It's troublesome to register with an email address because customers will need to open another tab and login into their email and look for the account verified email. Sometimes account verification emails might fall into the spam/promotion folder.
With phone login, the customer will instantly receive OTP and verify their account within a few seconds.
5. Safer Registration Option
Your customers can create an account with a phone number, securely authenticating the account through an SMS/OTP sent to their mobile numbers. One-time password (OTP) added a layer of security used to verify customer identity when trying to sign up for an account or resetting their password.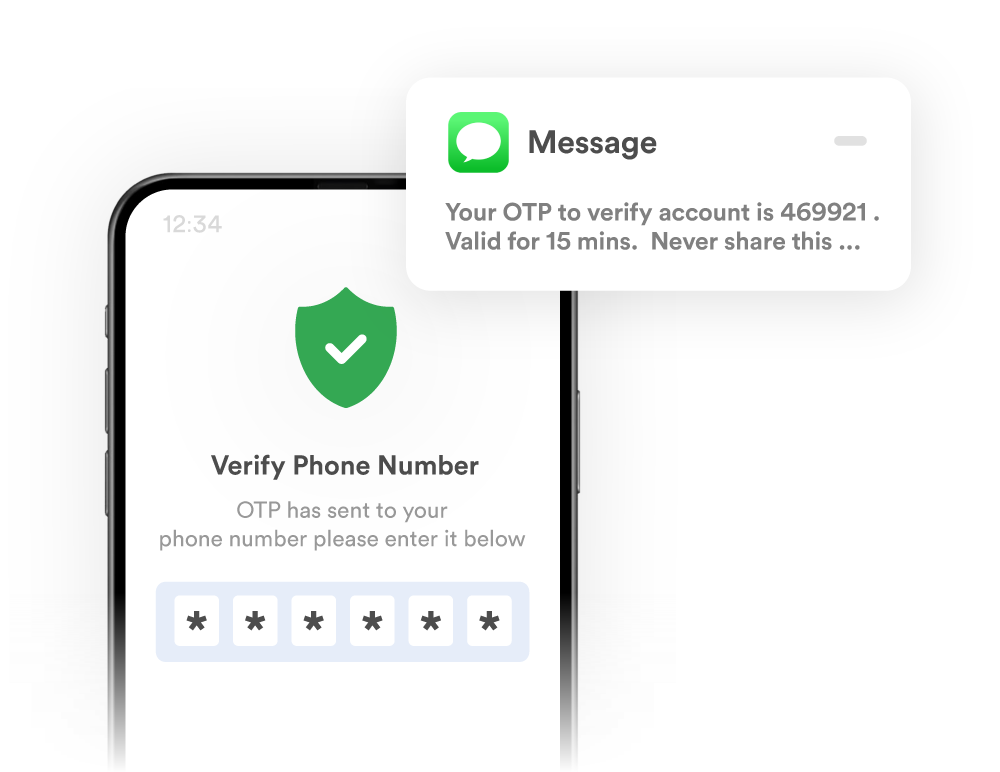 6. Build Customer Relationship
When customers sign up for an account with phone number, customer phone number will automatically store in EasyStore dashboard. With phone number in EasyStore dashboard, you can get in touch with them with SMS.
SMS is an effective tool that allows you to reach your target customer directly with their phone number, besides sending promotion content to your customer. It also acts as an important role in building great relationships with customers by constantly updating them on your brand's latest news. Research shows that SMS are effective tools for promoting content that bring higher response rate compared to email.
Building customer relationships is important because gathering new customers might cost much more than retaining an existing customer. If your customers are happy and satisfied, they will eventually recommend your brand to their friends and family. Hence, it creates positive word of mouth(WOM) for your business, which is FREE.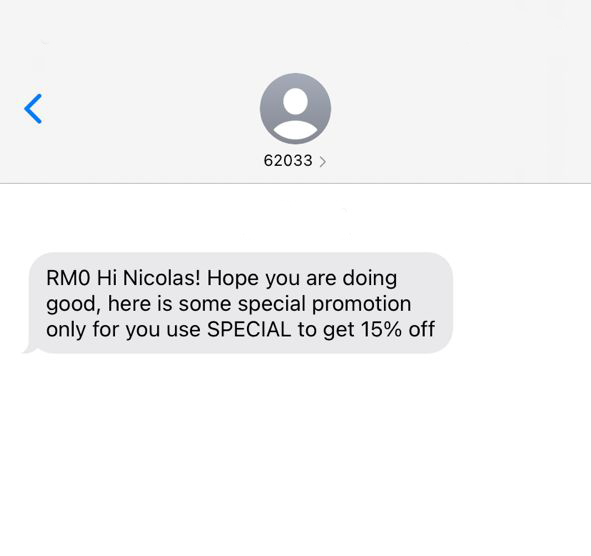 7. Improve Mobile Conversions
You can show that you care for your customers by understanding on what annoys them— and you value their time, phone login makes it easy for your customers to register and log in within seconds using their phone numbers.
A rich consumer experience has always been showing a more significant consumer growth rate. Only ecommerce businesses providing a unique and memorable customer experience will survive the competition.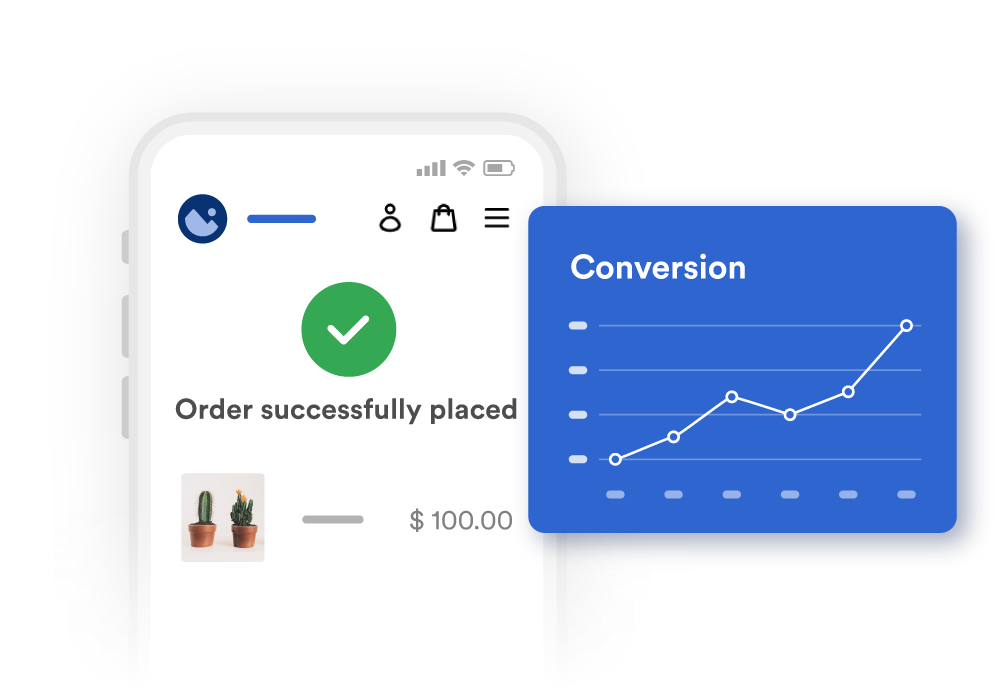 Conclusion
Using phone login will greatly enhance customers' shopping experience by simplifying the registration and eliminating the manual verification process so that the verification process does not take a long time to sign up for an account on your website. So, simplify your online store, and make the buyer journey fun and stress-free!
If you find this blog is useful, feel free to share this blog with your friend or family who is growing their online businesses.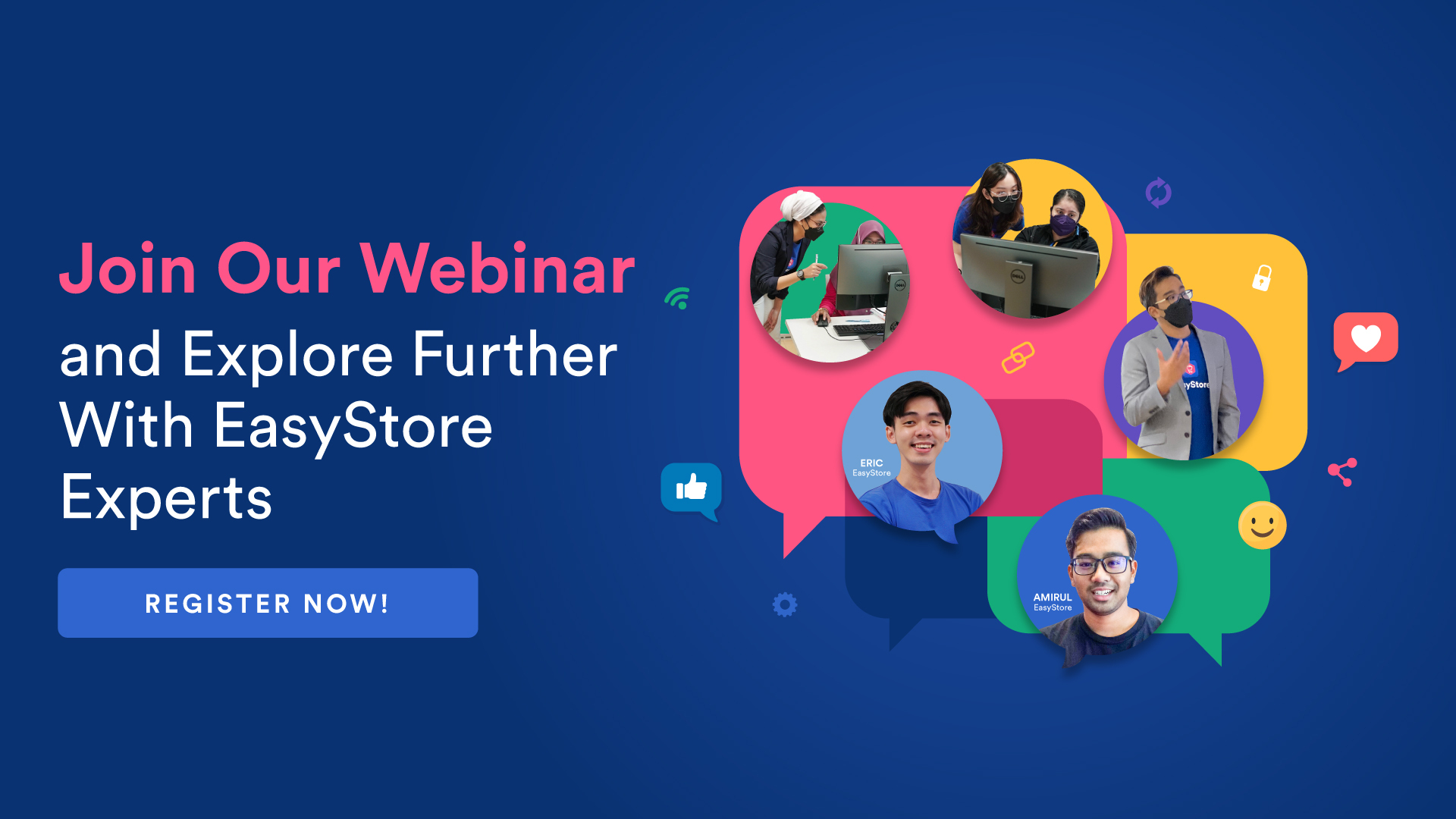 Start selling with EasyStore
Sell and manage your business all in one place
Connect with our team
Let's begin your unified commerce journey. Complete the form to chat, book a meeting, or connect with our team.